Oh yes, it is! This Autumn started with some really low temperatures. Just today morning was 3 degrees and I didn't feel like getting up from bed at all. Most people hate Sunday because the next day is Monday and all the fun is almost over, but for me, it's my favourite day of a week.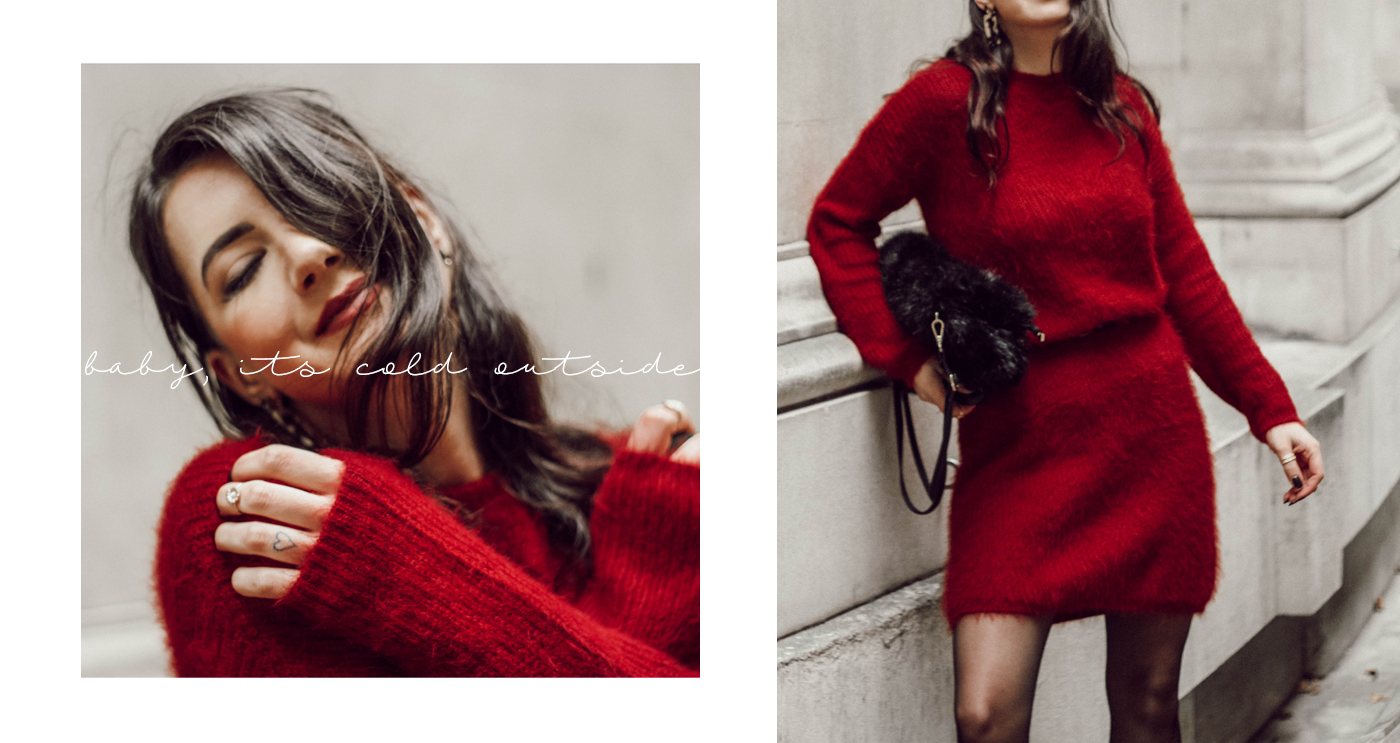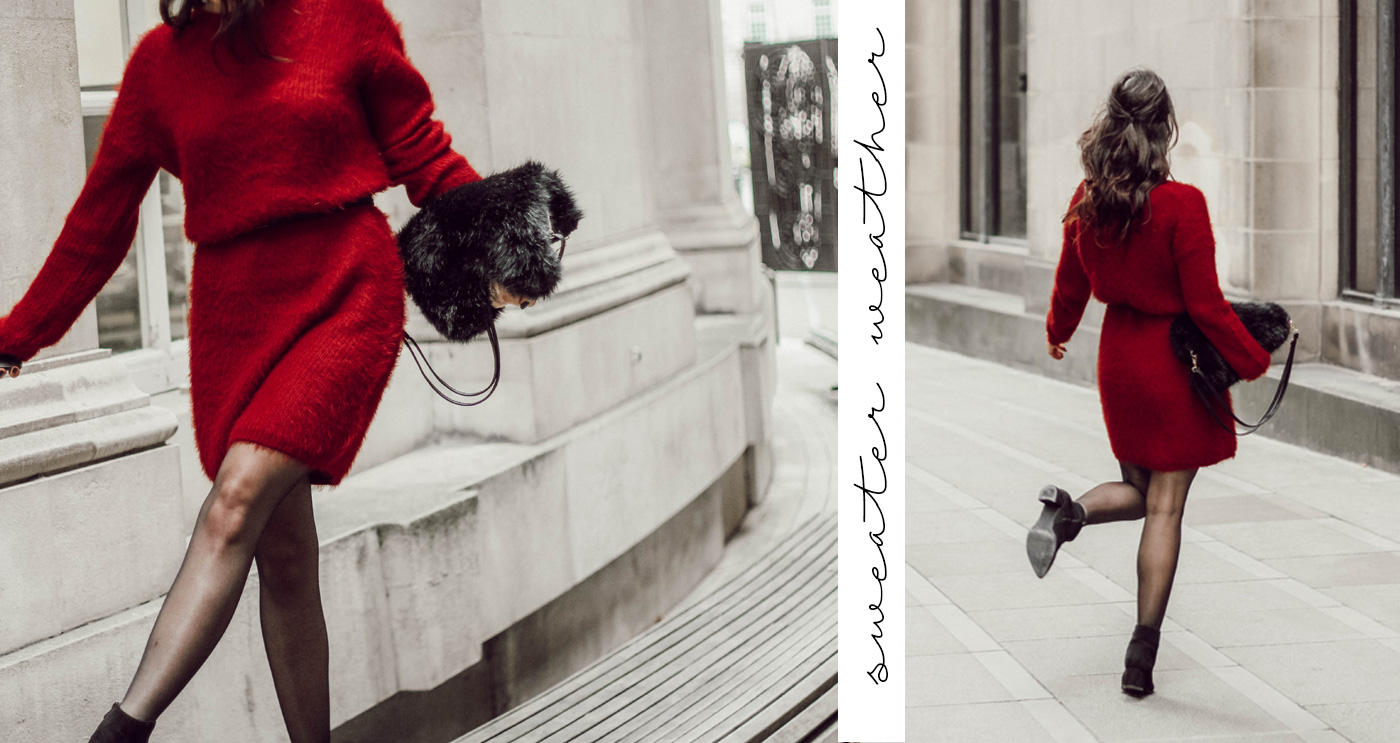 Why? As I was growing up I had to help my parents A LOT. Every day after school and from early morning on Saturday till dark there was something to be done. But… Sunday was a day to relax. The only day in a week where I wasn't worried that I have to get up and work, the only day I could just do nothing. My favourite memory of those Sundays is getting ice cream on the way back home from the Church and then sitting in the garden with my sisters and my parents munching on those ice cream and I remember how much I enjoyed the smell of dads coffee.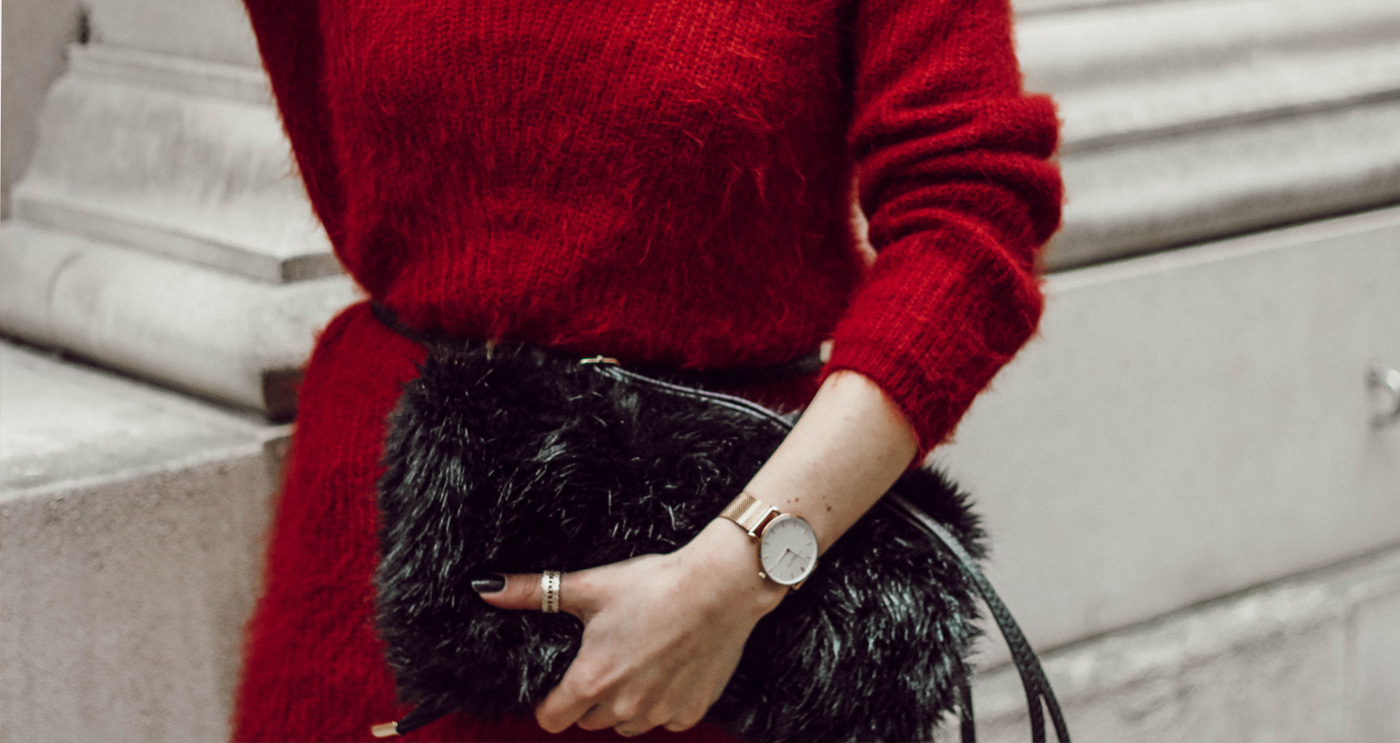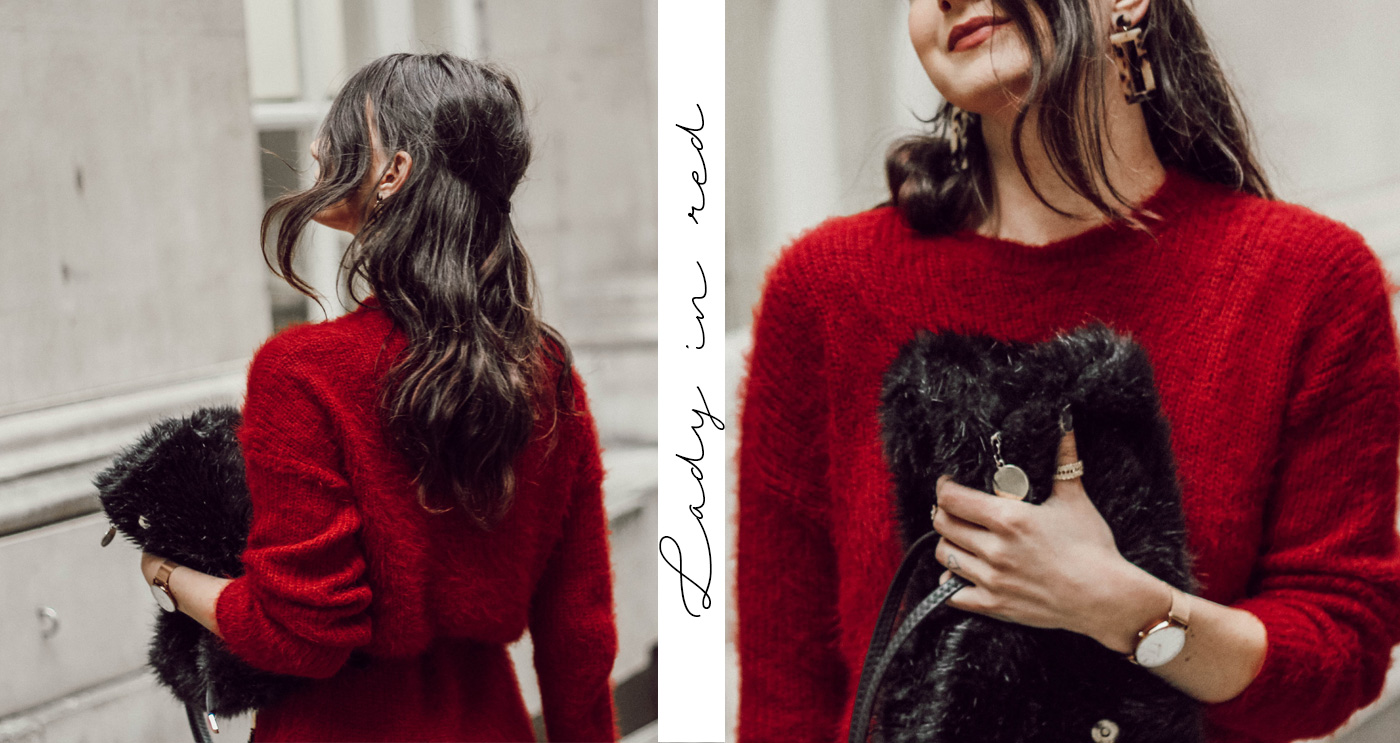 Let's get into the outfit. Can you believe this jumper dress is from Primark? I saw it a few days ago and without trying it on I went straight to the tills. I wish you could feel this knitted fabric, so soft and nice. Also, I've been wearing this faux fur bag with me every day now and funny how much I didn't like it at first.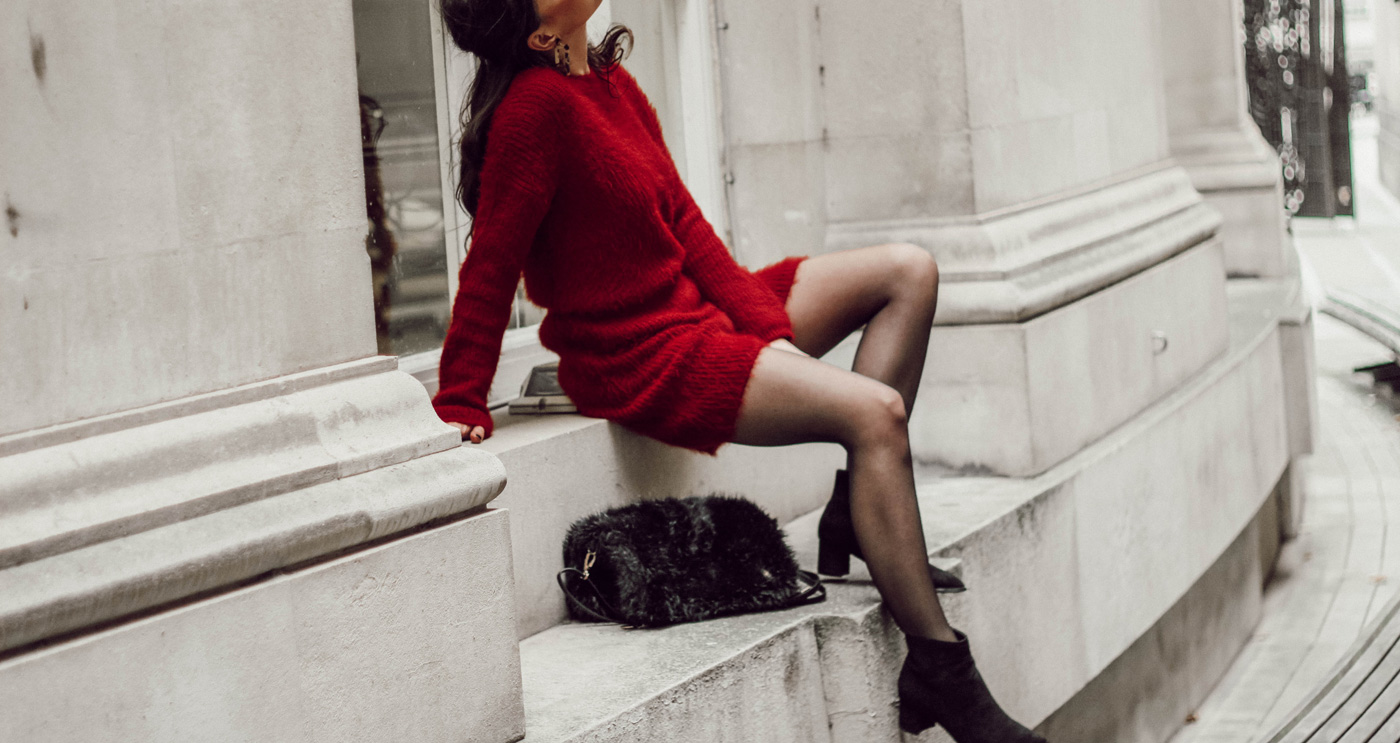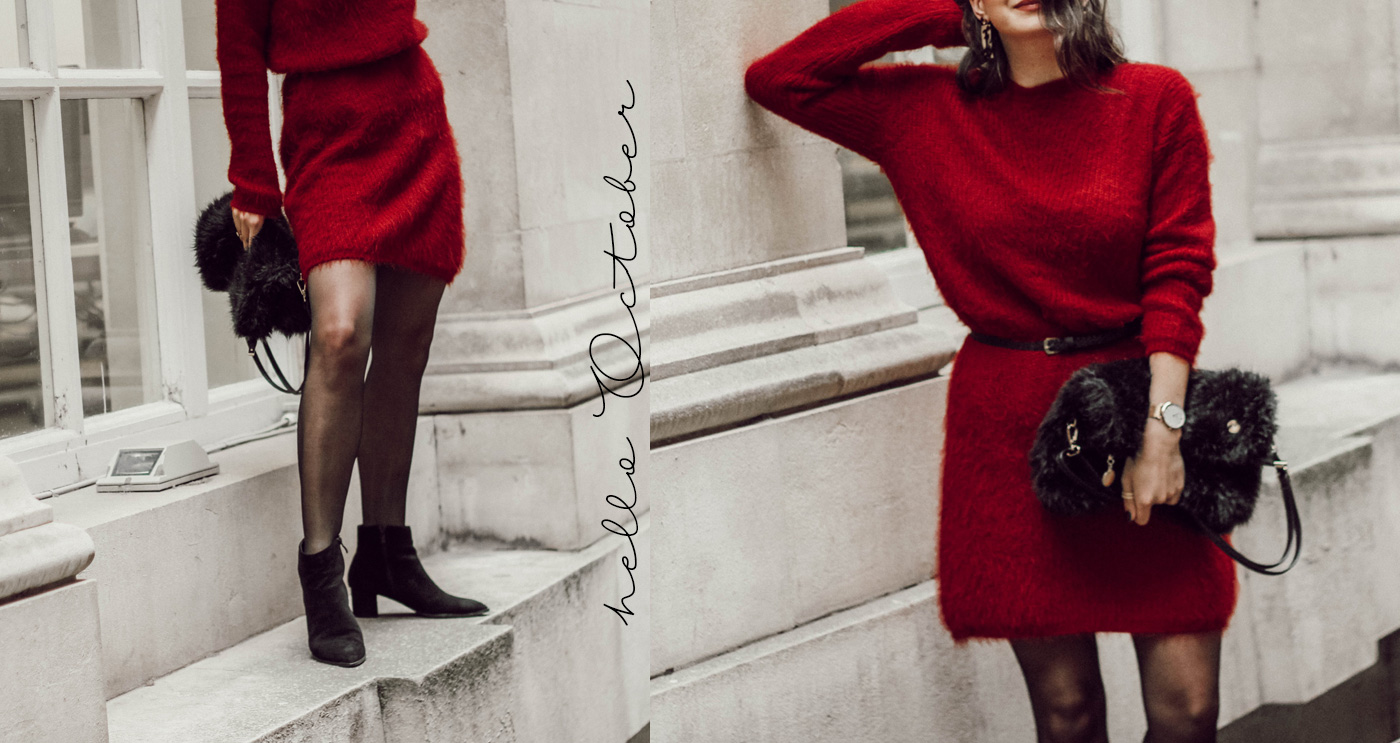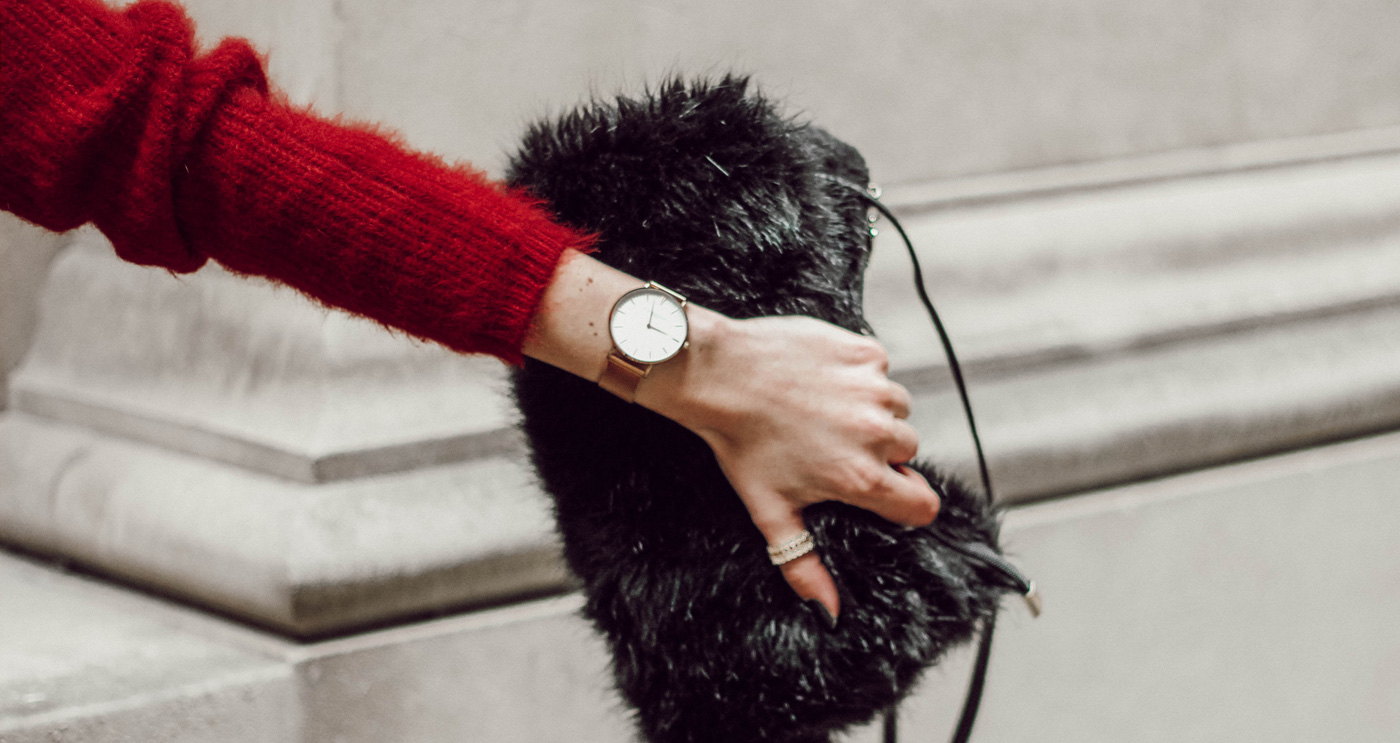 Hope you enjoyed reading this post. Until next time!