Hi guys! I hope you are having a wonderful day. It's Friday finally! Yesterday I spent a lovely night at City Suites in Manchester. I was lucky to be able to discover their new Executive Lounge where I could enjoy dinner/breakfast meal with other bloggers.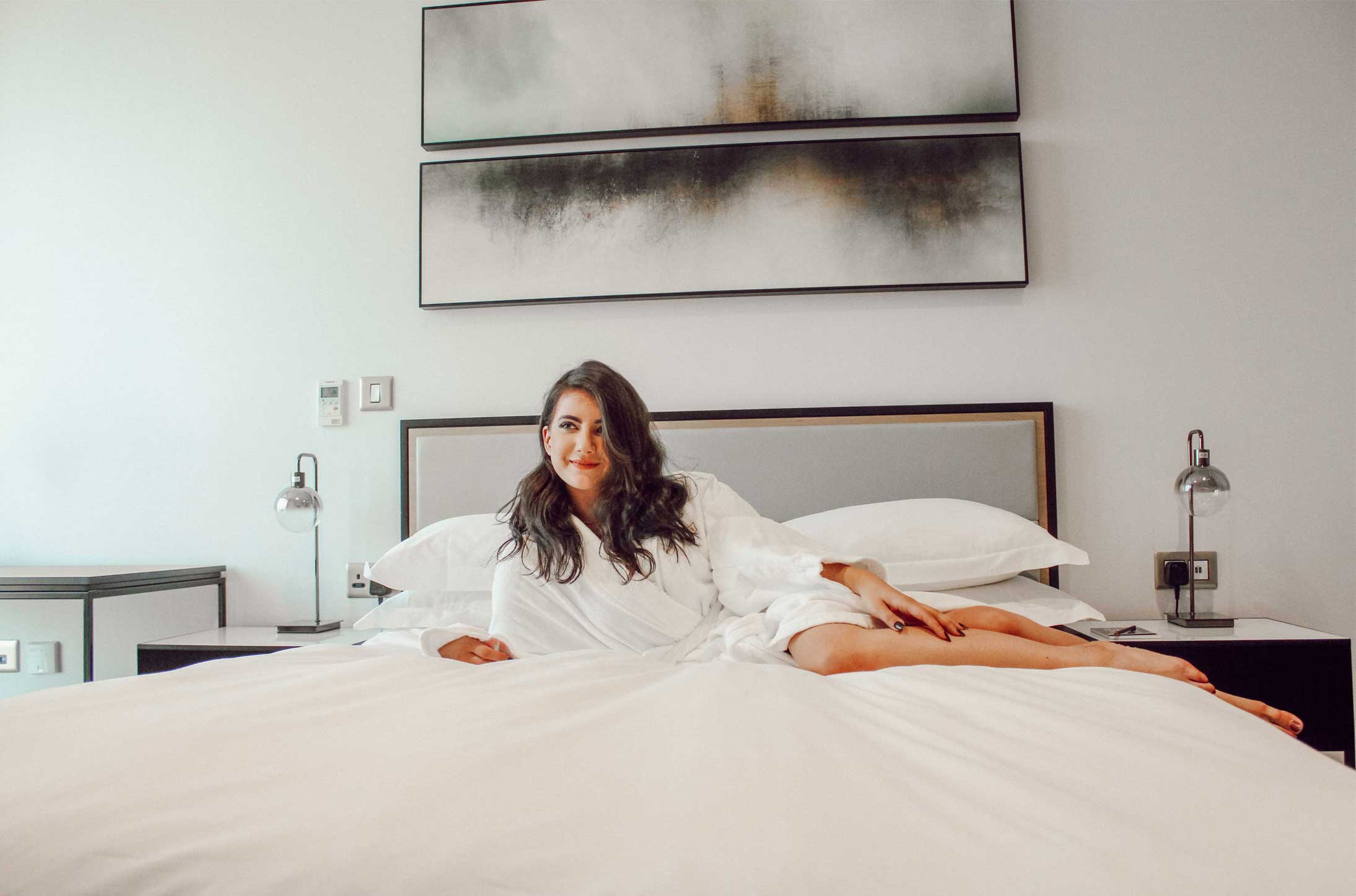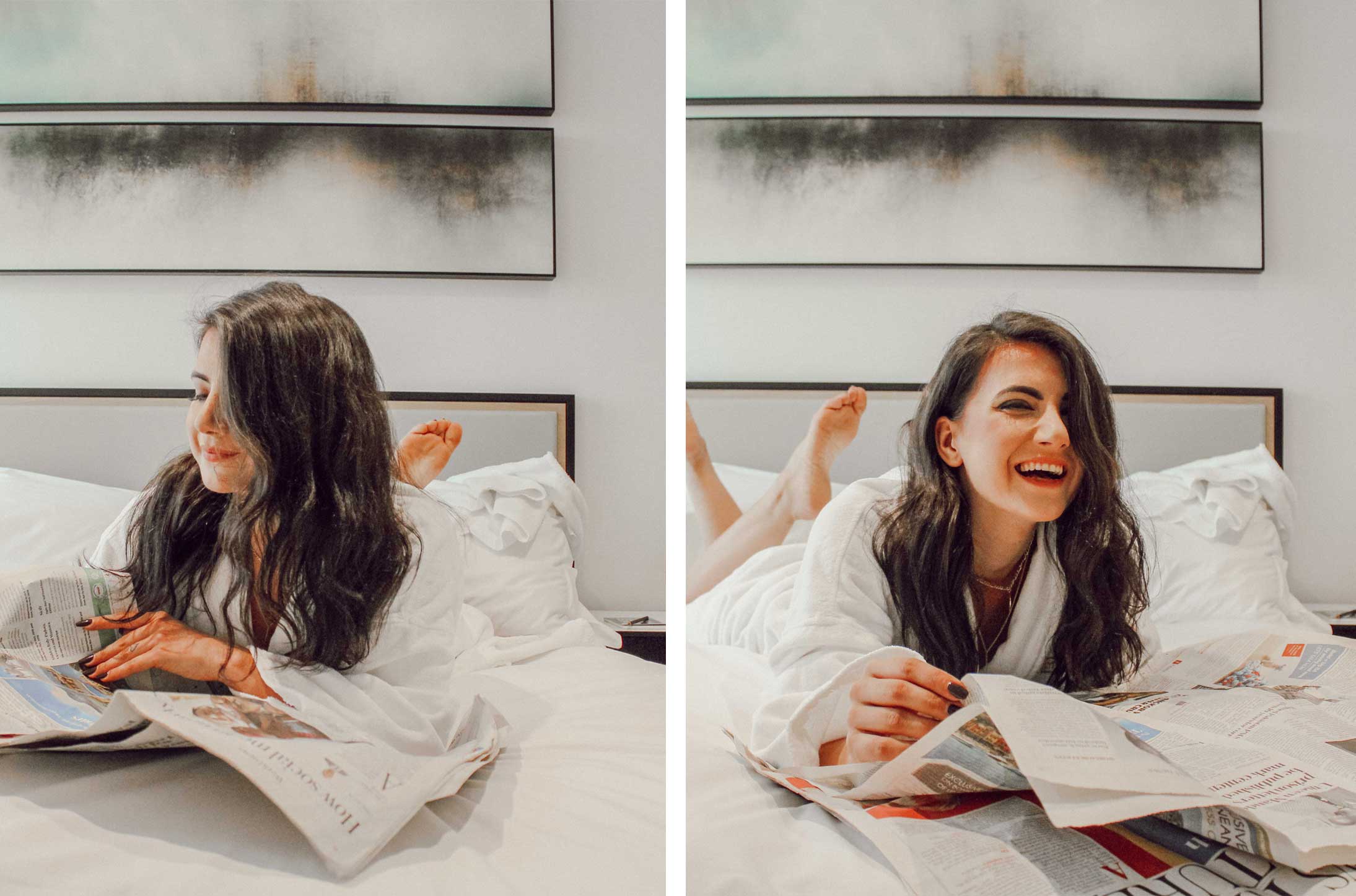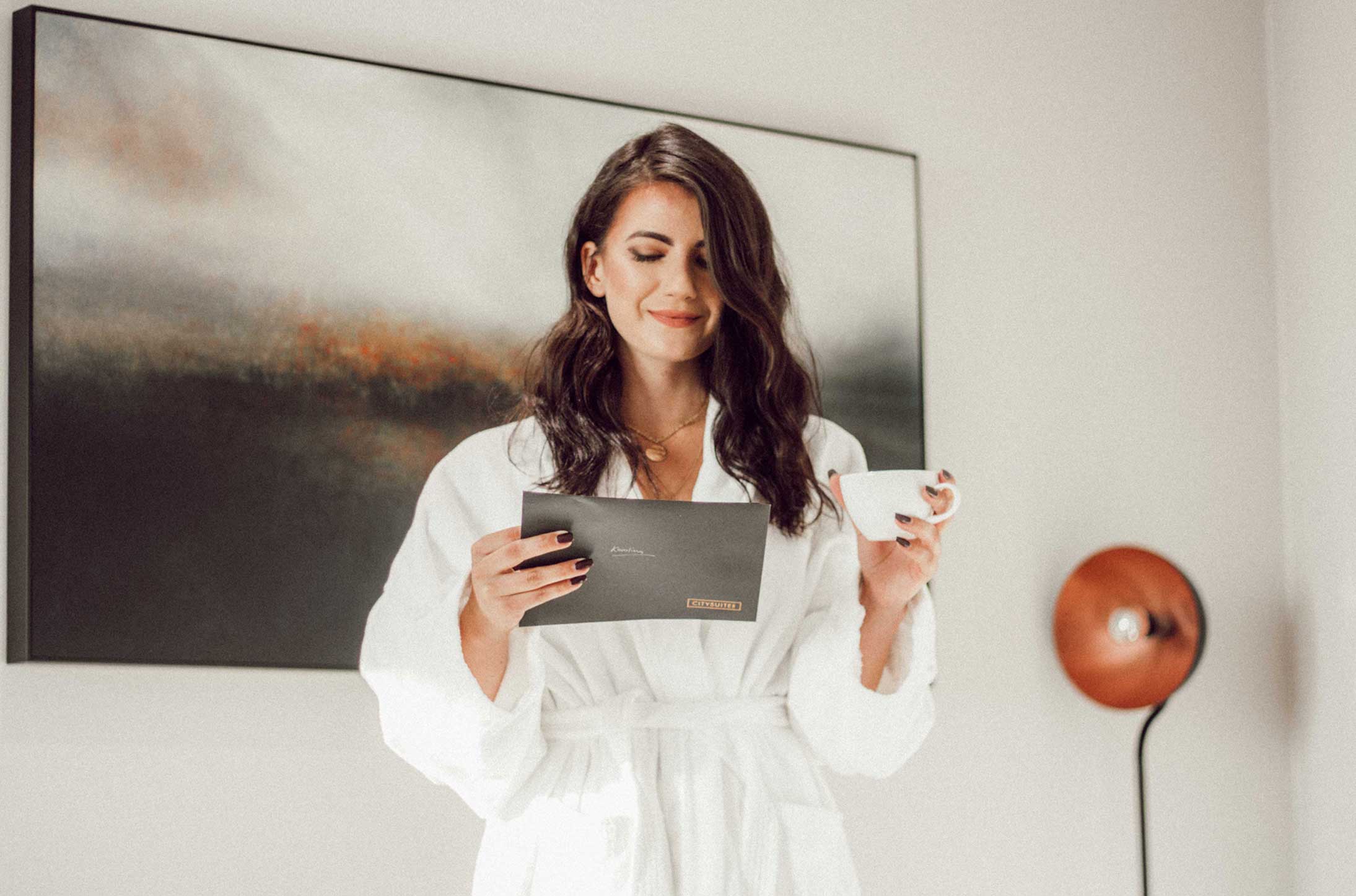 In my bedroom waited for me a box from Harvey Nichols with some really cool stuff inside. I really loved Fenty Beauty highlighter by Rehana and lipstick from Bare Minerals.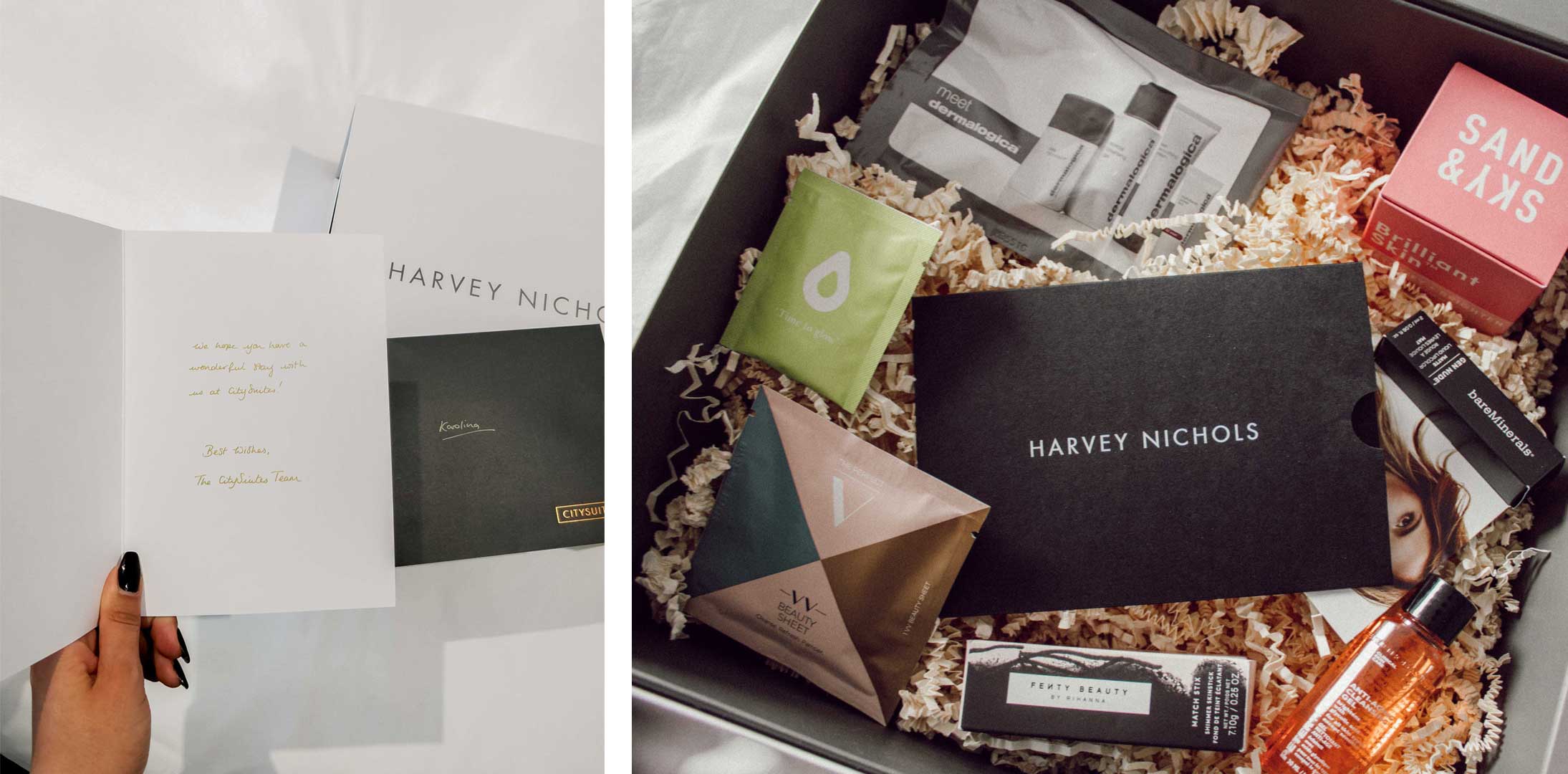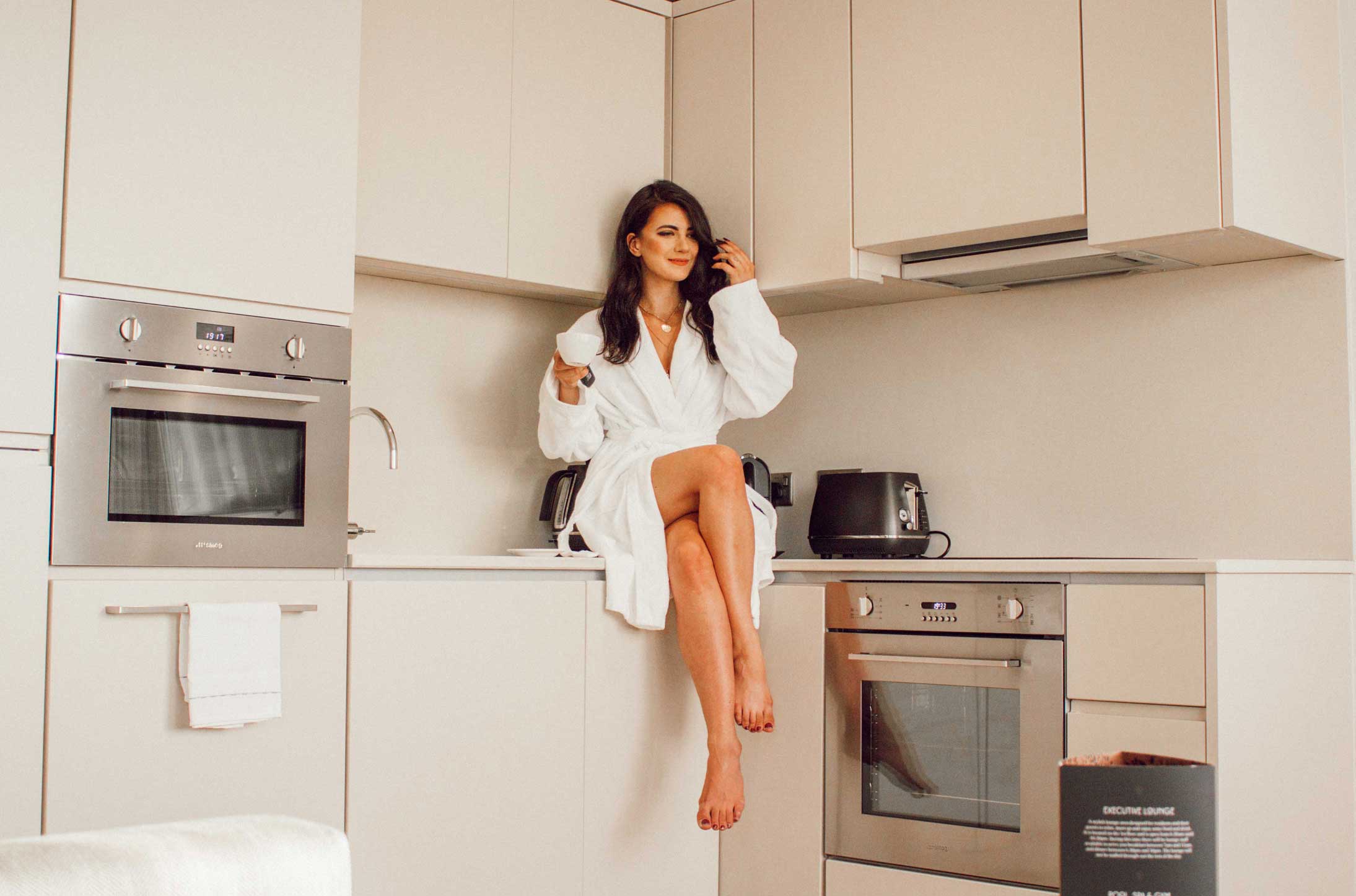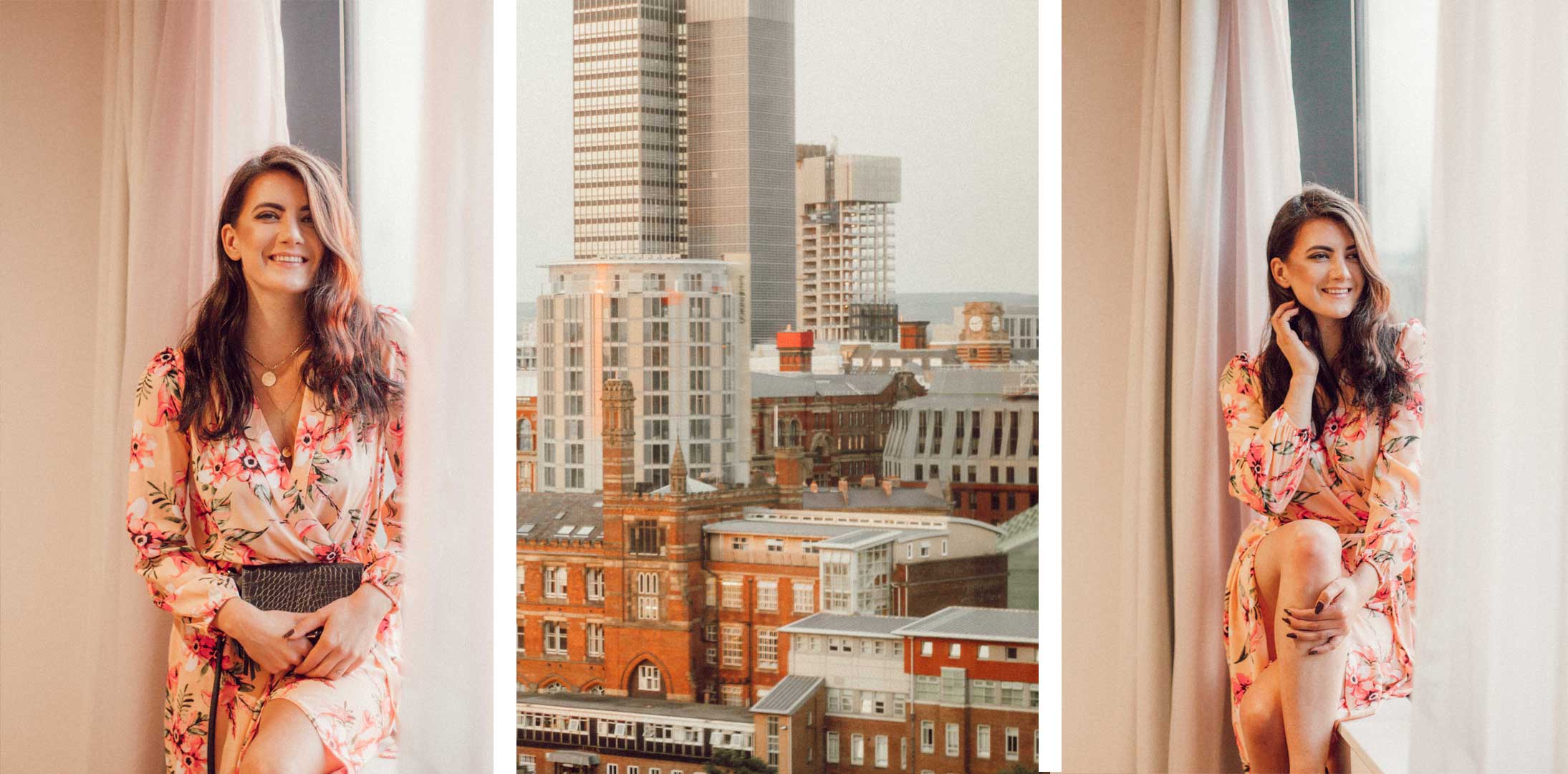 Ready look for dinner with other bloggers in the Executive Lounge. I couldn't get over a view from our apartment as we were on the 13th floor! Such a nice view of whole Manchester.
The food guys! It has been a long time since I loved everything what I had on my plate (I'm so fussy when it comes to food by the way ) Surprisingly, I liked the most vegetarian versions of the main course, so delicious ( for those of you who don't know I'm not a vegetarian)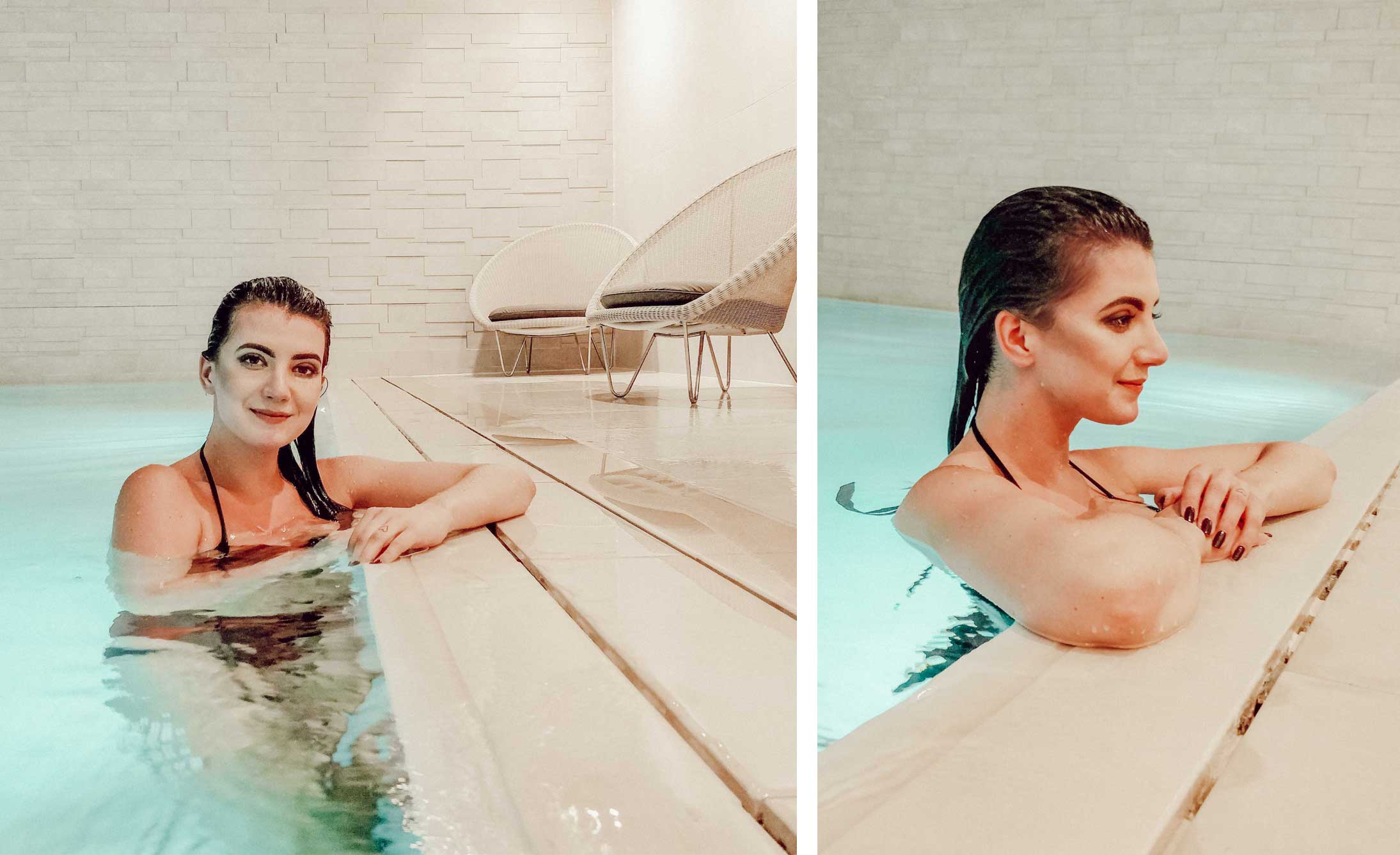 After dinner we went to their spa section. Such a nice end of a day with a little bit of jacuzzi and swimming.
Next morning we could also enjoy breakfast at Executive Lounge. If only I could describe the taste of those poached eggs! This whole say felt like holidays in the middle of the week. Thank you City Suits for having me yesterday, I am well impressed with the apartment and food. I highly recommend this place to everyone who wants to visit Manchester.