Did anybody else missed Autumn? I'm all about Summer you know, but there is something so magical about Autumn. The way everything slows down and turns gold. Chunky knits, long evenings & mulled wine. I'm so so ready for all of this.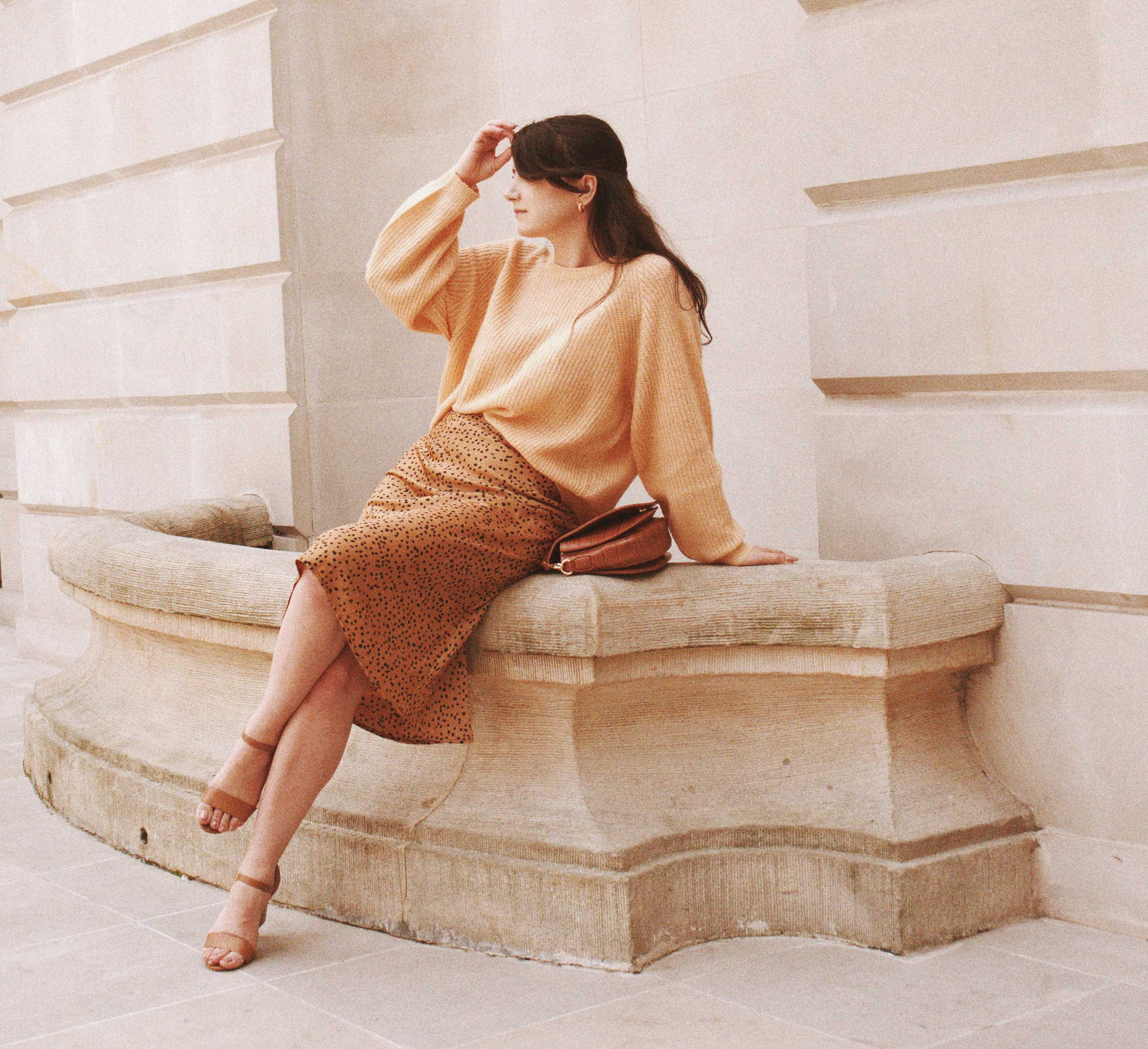 Since I bought this skirt and sweater I worn this outfit at least once a week. I never got the phenomenon of satin skirts until I bought one. Now I'm so caught up that I purchase some satin fabric myself and I'll be making some skirts this weekend. I'm actually thinking about doing a DIY post about it as it's crazy how easy those are, yet they cost in some shops £30. Nope, I'm not paying that if I can pay £2.90 / per meter of satin fabric.
Usually the way it works in the fashion industry is that you add up all of the costs: making + packing & handling +margin + other expenses. In my personal opinion, if satin skirt costs more than £15 is a rip off. UNLES! it's handmade or from high quality, expensive satin.