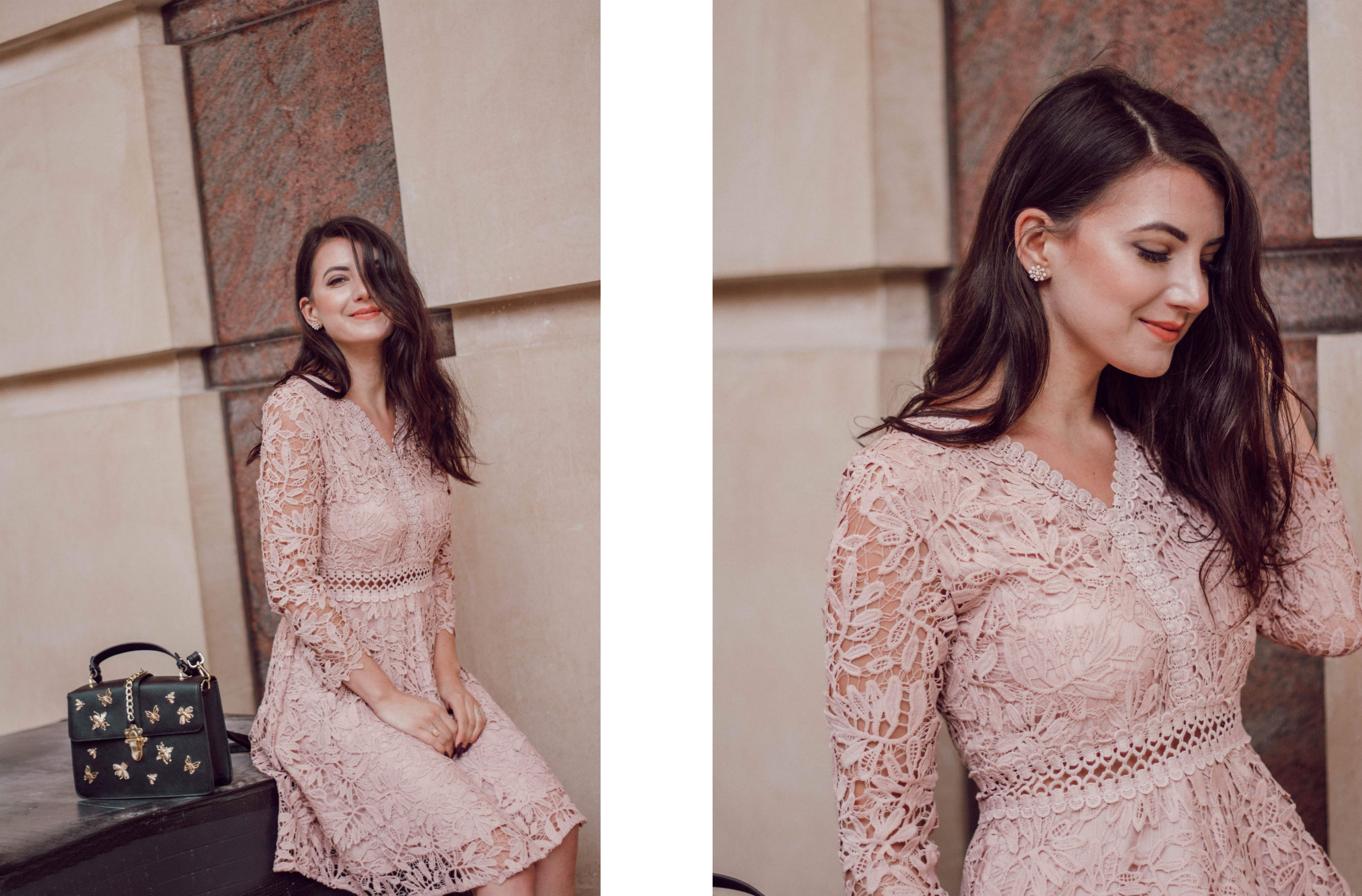 Hi guys! I hope you are having a lovely week so far! I've been just bouncing between work/blog/sewing so much lately that I don't know how it's already August! Shooting campaigns for my blog after work and sewing until midnight, that's how my past few days looked like.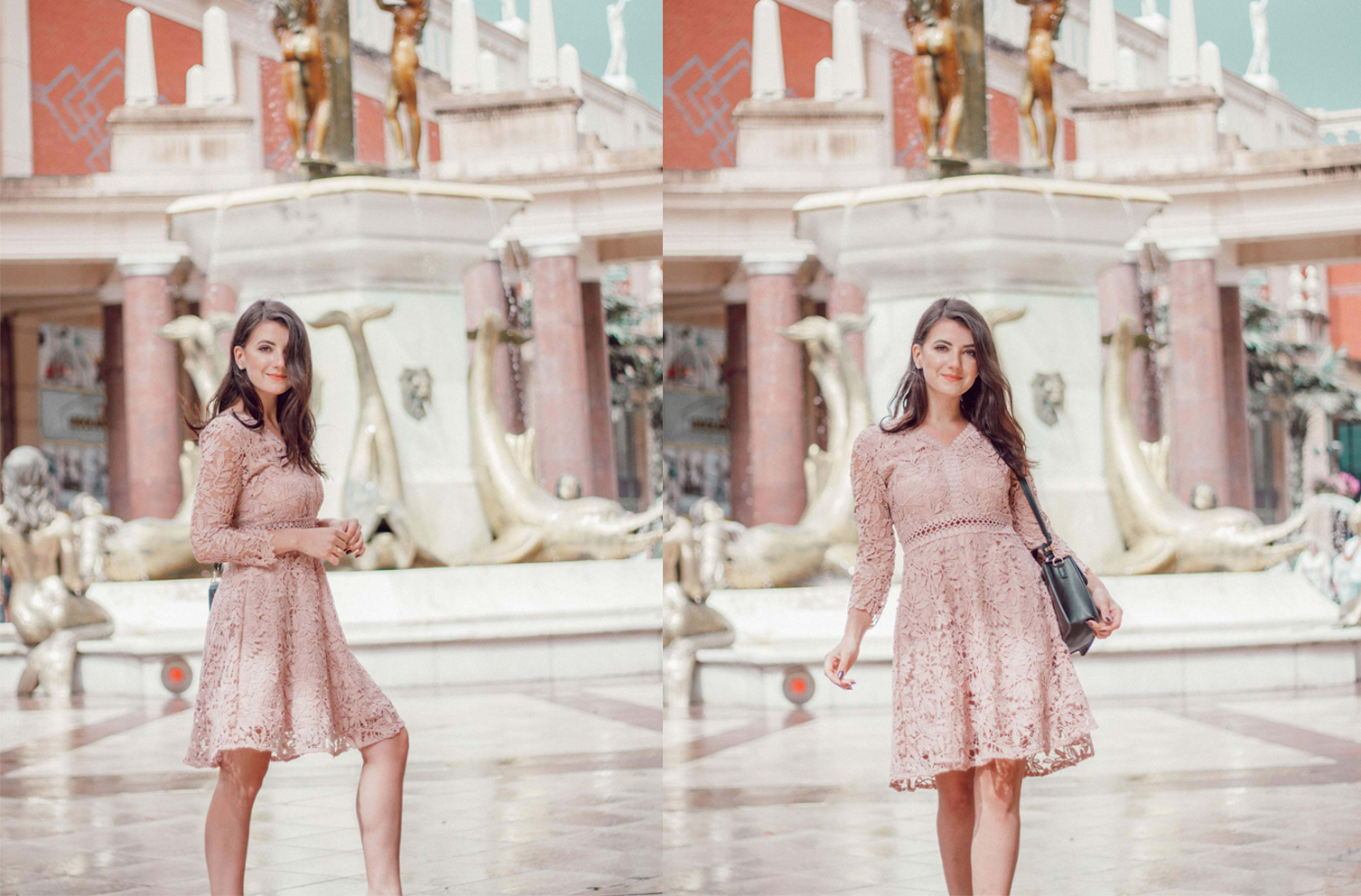 Enough of complaining! Let's get on with this outfit, shall we? I wish I had a wedding coming up because this dress would be just perfect! I love the flattering shape and crochet fabric. The whole dress makes you feel like a princess!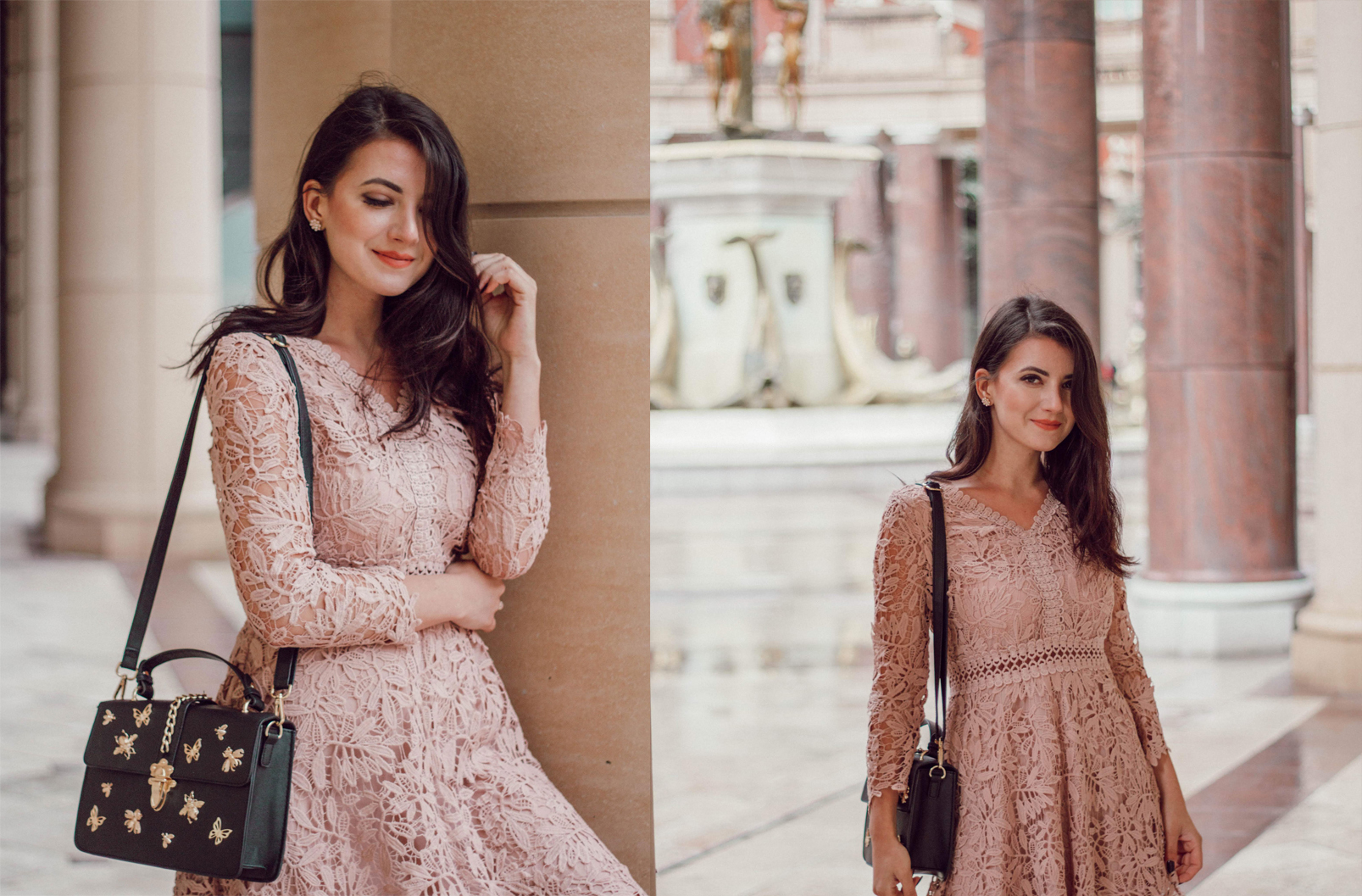 The photo on the left is probably my favourite! The funny thing is that we took those pics while we were waiting to hail to stop! I was also so annoyed as the wind was quite strong and was ruining my hair, but my boyfriend said " Hey, let's do some shoots here while we wait" and oh boy how right he was cause I love them!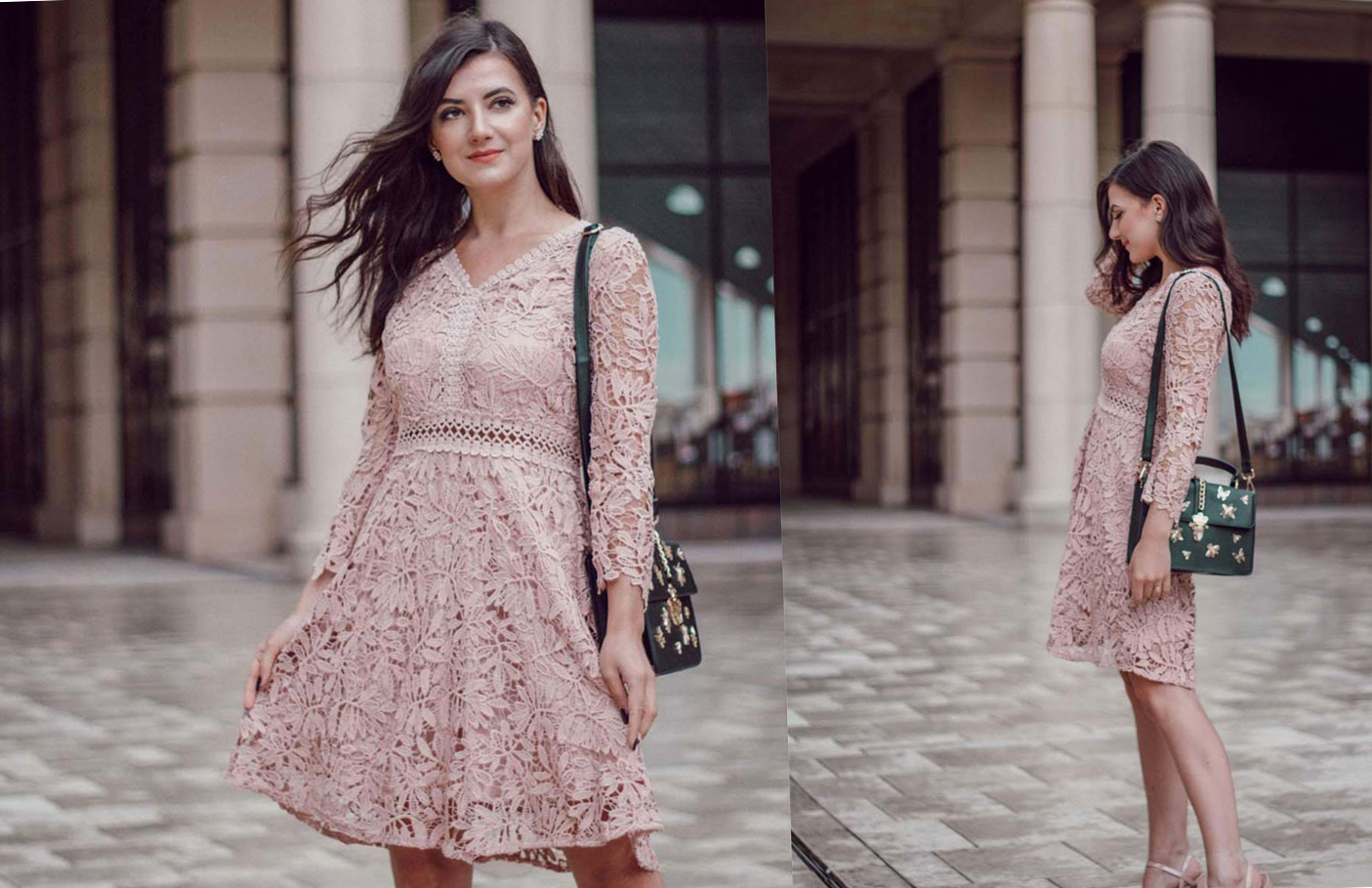 So that's everything for today! I hope you like this look as much as I do ( I'll link everything down below ). I'm going to slow down a bit this weekend, put down my phone and enjoy a BBQ with my friends. Wish you a lovely rest of the week! Until next time ;*