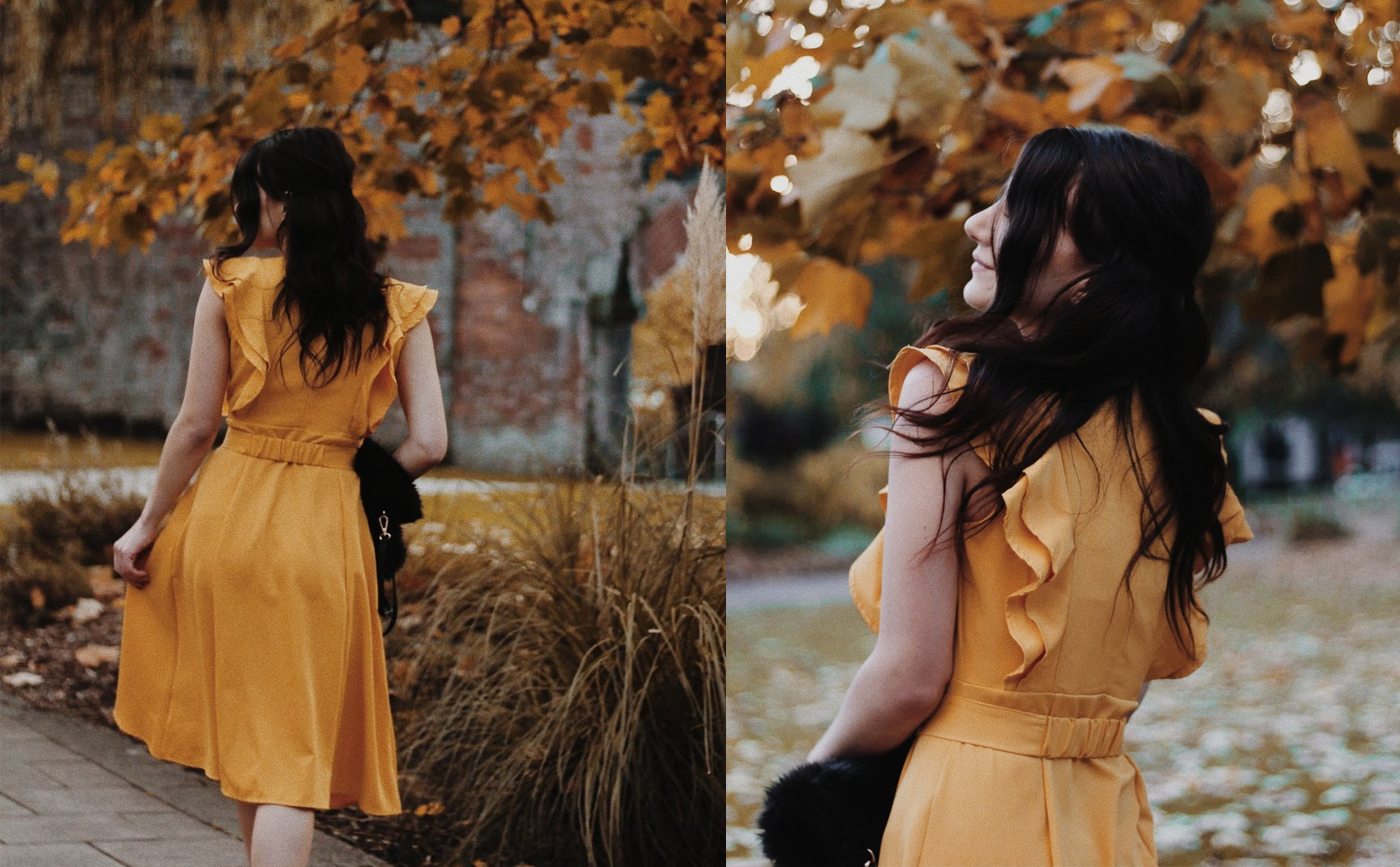 Another day, another look! Autumn is beautiful but why doesn't it last only a moment. Not longer than a week ago we had full trees of leaves, where now they are all on the ground. Maybe that's a beauty of Autumn, the fact that it's so short. Today I've styled a dress from TBDRESS (click) such a nice feminine dress with an accent of ruffles. Perfect proposition for Autumn, not mentioning the gorgeous mellow yellow colour.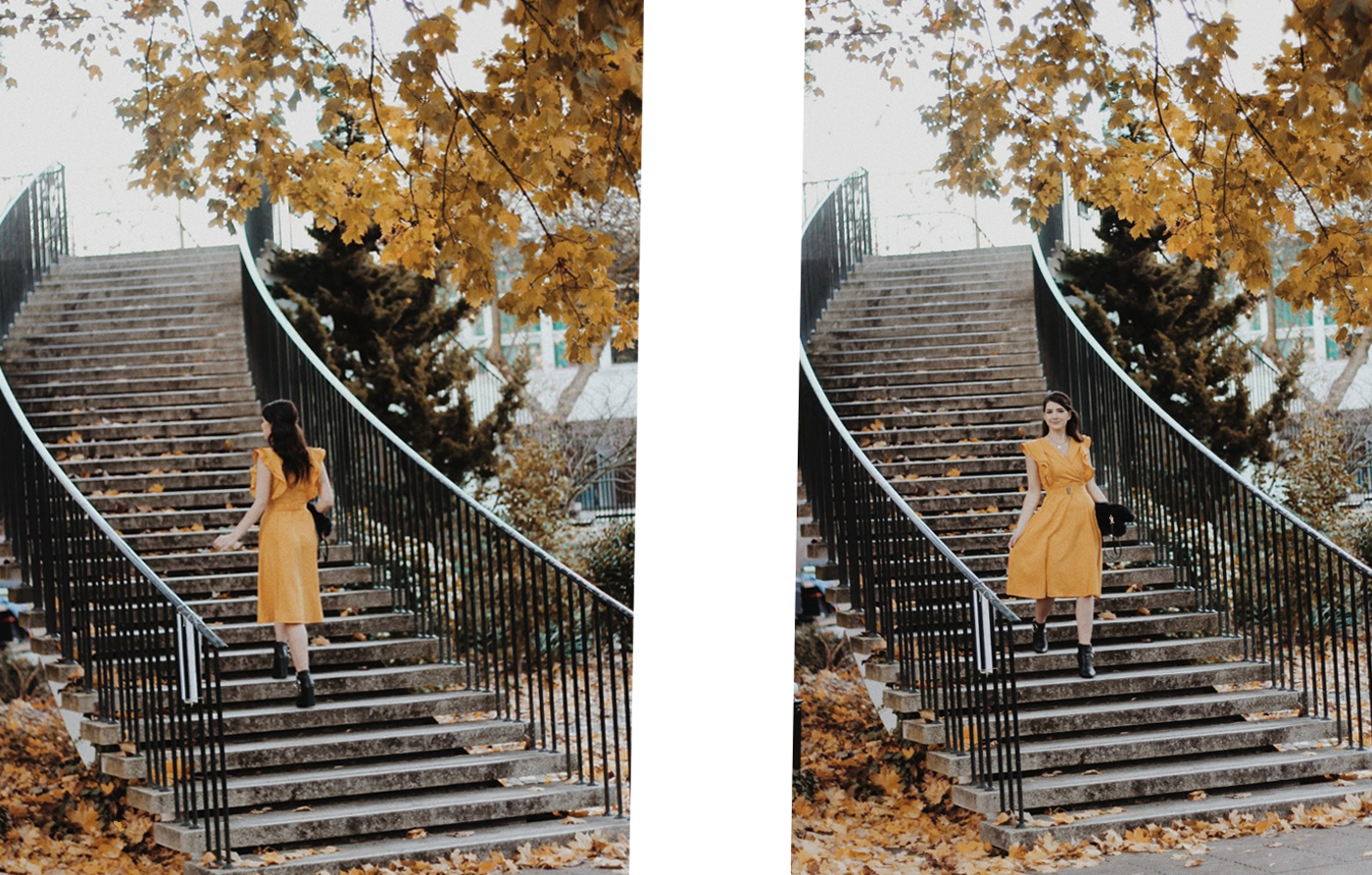 I'm still taking chances to get some more Autumns looks this weekend. So fingers crossed for sunny weather!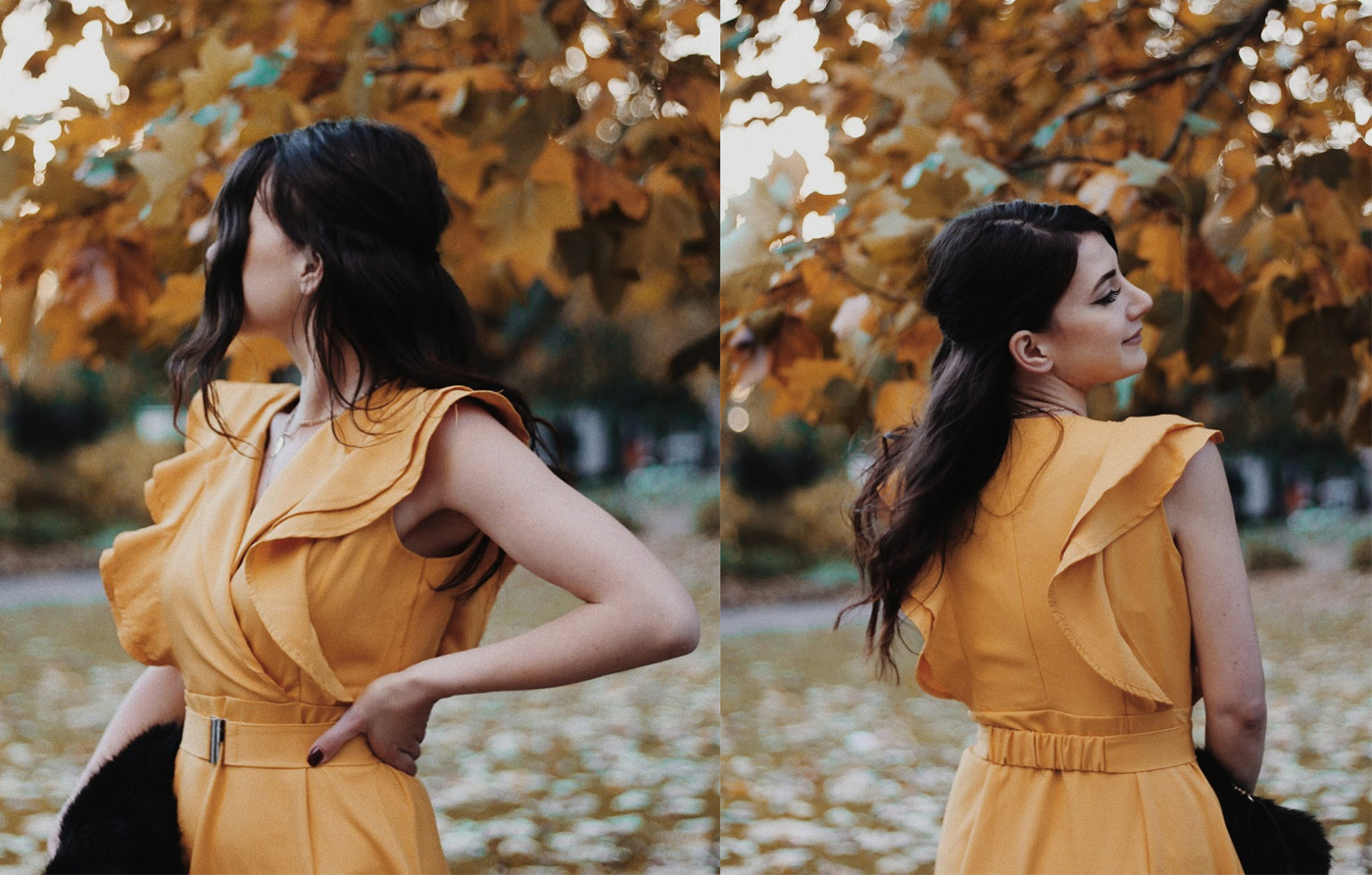 I think this look would look great with ankle boots or high heels. Can't wait to wear this dress when it gets a little bit warmer. What's your favourite item to wear during the Fall. Mine are probably midi dresses. I've recently noticed that's the only thing I'm looking at, as I'm shopping.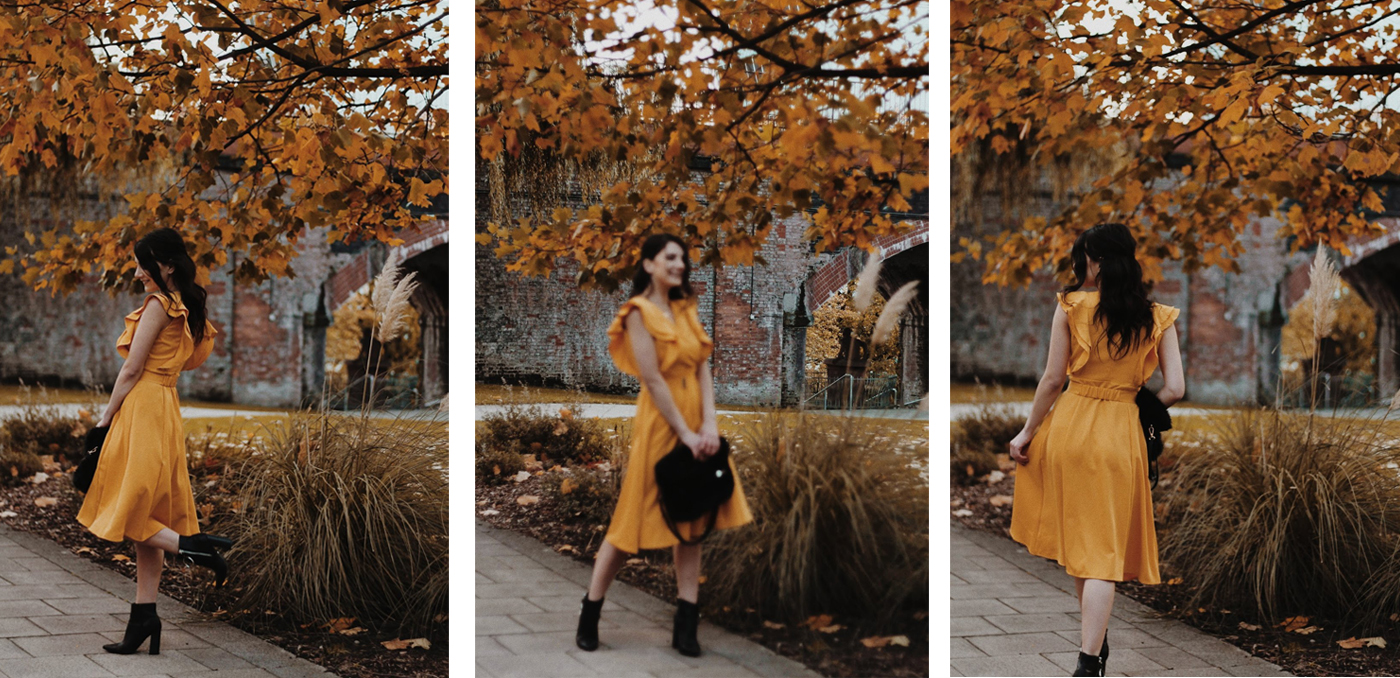 Ending this post with my favourite photo ( middle) which turned out to be out of focus. Every time I take photos on the tripod I ended up with at least 30% blurred photos which sometimes is super annoying. This time I decide not to "waste" the photo and upload it here. What do you think? Yay or Nay?
Until next time!