Welcome back!
Today, I've prepared the most requested post on how I take pictures for my blog/ Instagram by myself. You might not know that 90% off photos you can see on my feed or blog are taken with a self-timer and without anyone's help. So if you are struggling to find someone who constantly will be available to take a picture of you, this is the right place to be!
Here I will share what camera and accessories I use as well as my top tips on how to start taking pictures with remote and become to be professional Photographer & Model in one person.
CAMERA & ACCESSORIES
Let's start with camera gear. Below you'll be able to find everything I use to take photos, along with links to shop the item. If you were hoping for some the newest Canon with a super huge lens I must disappoint you. This camera has everything I need as a Blogger. I can shoot high-quality images
---
CAMERA GREAR
---
ACCESSORIES
---
LOCATION
This is a VERY important point. Please please please always make sure that wherever you are shooting you are safe. Don't shoot in abandoned buildings, dark streets or in a rough neighbourhood by yourself. Remember safety first! I usually shoot only during a day and trying to finish before the sunset. Also, I like to shoot in the location where nobody can see me but someone could hear me. Remember to do not leave your belongings unwatched and always facing the camera so you can see if anybody is approaching. When I see if someone is coming I usually stop shooting and just walk back to my tripod and check pics I just took. Also, remember to be polite to people is they ask what are you doing, people are curious that's all.
TOP TIPS
Safety first! You feel uncomfortable? Just walk away and try to find a different location.
Struggling with focusing picture. Place your bag in the wanted position, focus your camera on it and take test photo, change focus to manual and stand in a place of your handbag.
Don't want to hold a remote? Change remote settings to a timer and slide remote to your pocket before the picture is taken.
Try something new! Now you have to create a movement, try different poses and walking towards and away from a camera.
SHOOT LOCATION AND SETUP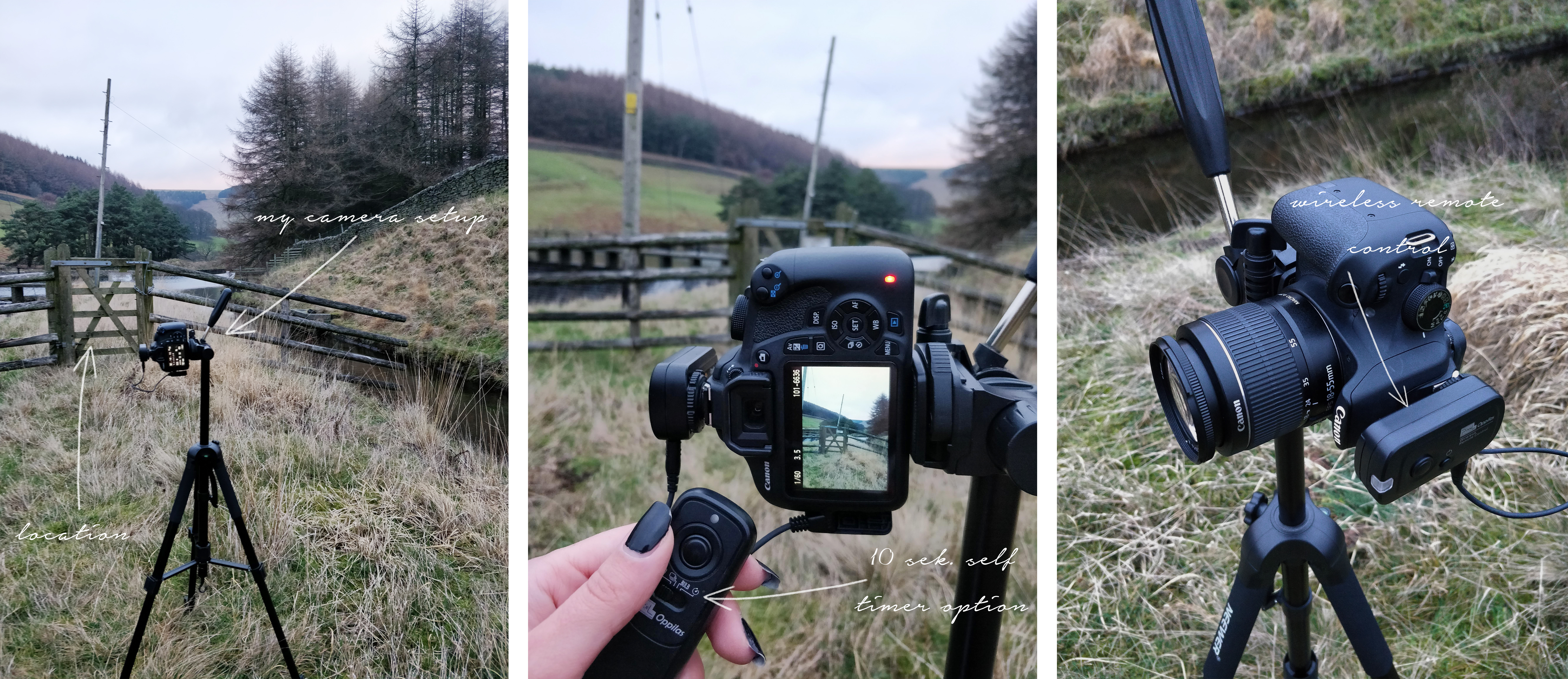 THE RESULTS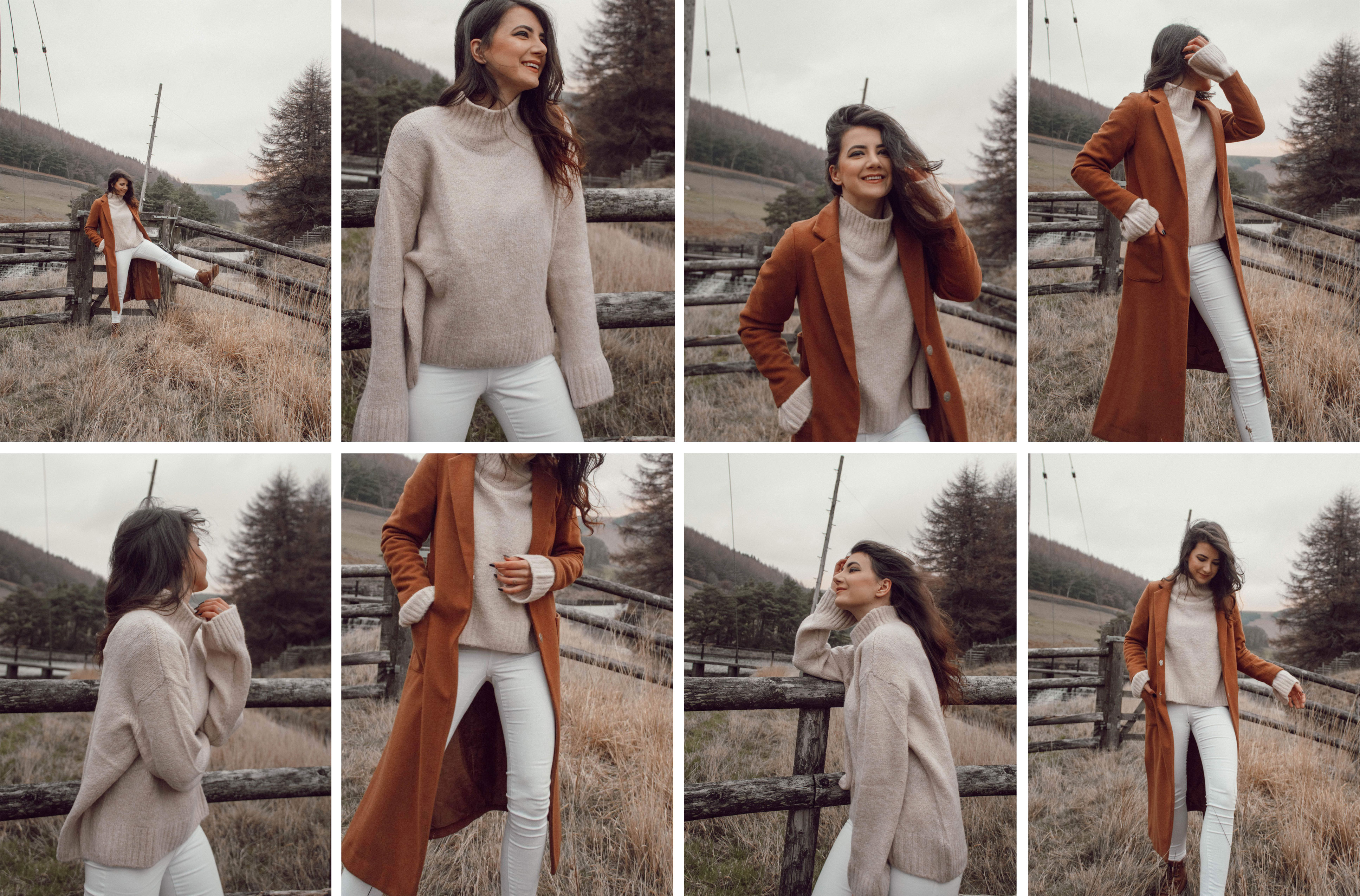 Above you can find my camera setup for the recent shoot in the Peak District and finish product. Even though it was incredibly windy on that day I'm quite happy with the results. Just for disclosure, I wasn't there all by myself. Me and my boyfriend went to the Peak District together, our car was parked on the side of the road and he was flying drone while I took those photographs on the other side of the river ( in a few photos that I took on that day you can actually see the flying drone in the background of my photos 🙂 )
I hope you've enjoyed this post as much as me creating it. I want to inspire people to get out of their comfort zone and try something new and fun! Until next time!