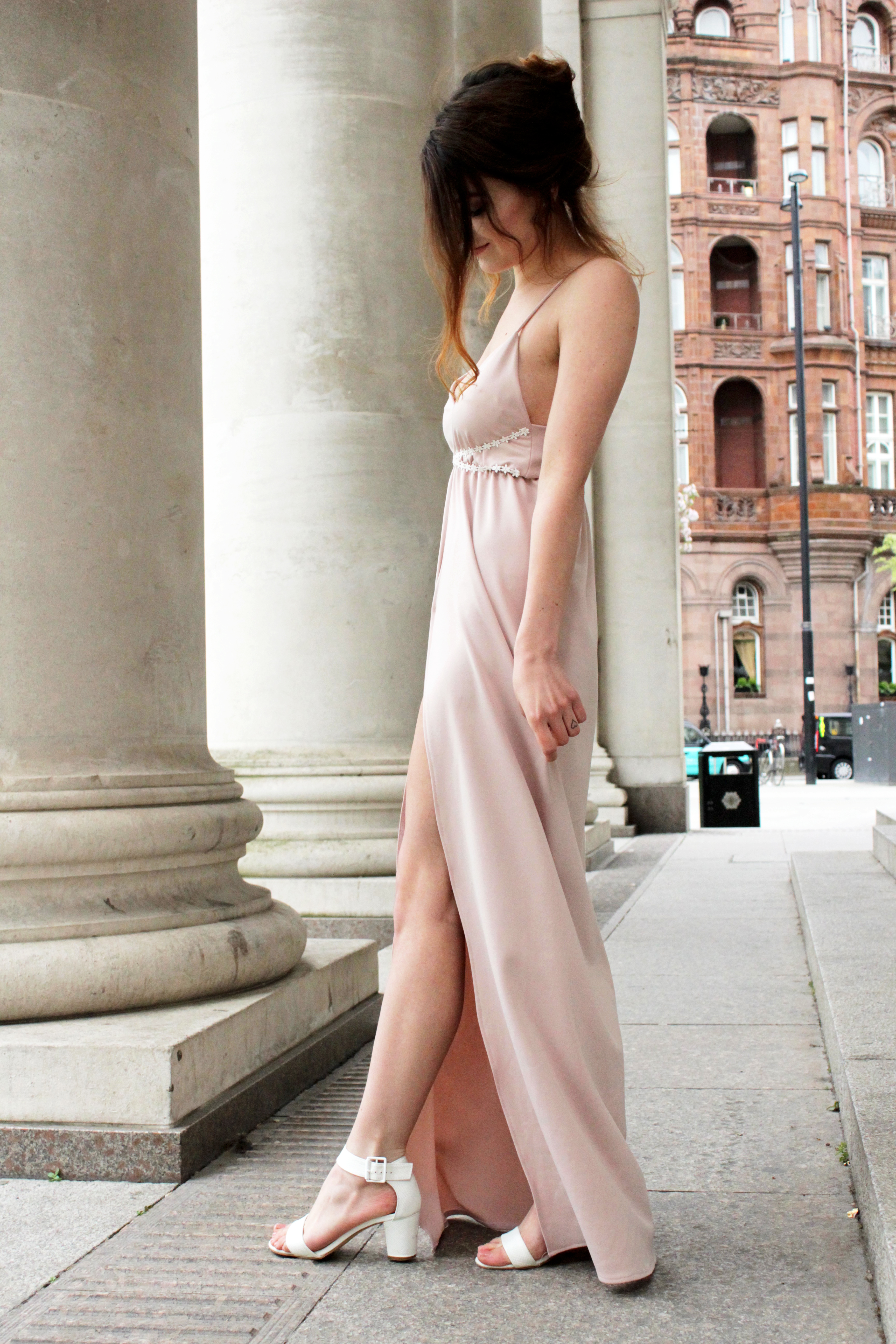 Summer Vibes
Hi everybody!
It's summer time finally and here come – "Summer Vibes" outfit. When we are going to a wedding party our first of all clothing options would be probably a dress. Dresses especially evening dresses are one of my favourite things to make. This dress will always guarantee you'll look amazing on every occasion. This dress is a proposition mainly for a wedding or any other special event. I can imagine Maid of Honour is wearing this dress with a bouquet of cream roses.
Finally the part which you like the most – Outfit! Colour of the dress is in one of my favourite ones- powder pink. In addition, delicate accent of a flower lace around waist completed the whole look. Consequently, I didn't used any block during creating this dress as there was no needs. Furthermore, for the top I placed the fabric on the mannequin of my size and my positioning fabric in wanted place I've made two front panels. The same steps i repeated with the skirt part of a dress.
Hope you guys are having a wonderful Holidays with Summer Vibes inspired outfits!
Photography by: @juzzyk123