Welcome back! I'm catching up with more Autumn looks while the gorgeous weather lasts this week. Amazing how Fall can turn every street into a fairyland. For me, it's hard to decide which season do I like more. Summer or Autumn and really I can't decide. Summer is nice because of the weather, but Autumn has this whole aura around it like Halloween costumes, pumpkins, mulled wine and cozy jumpers.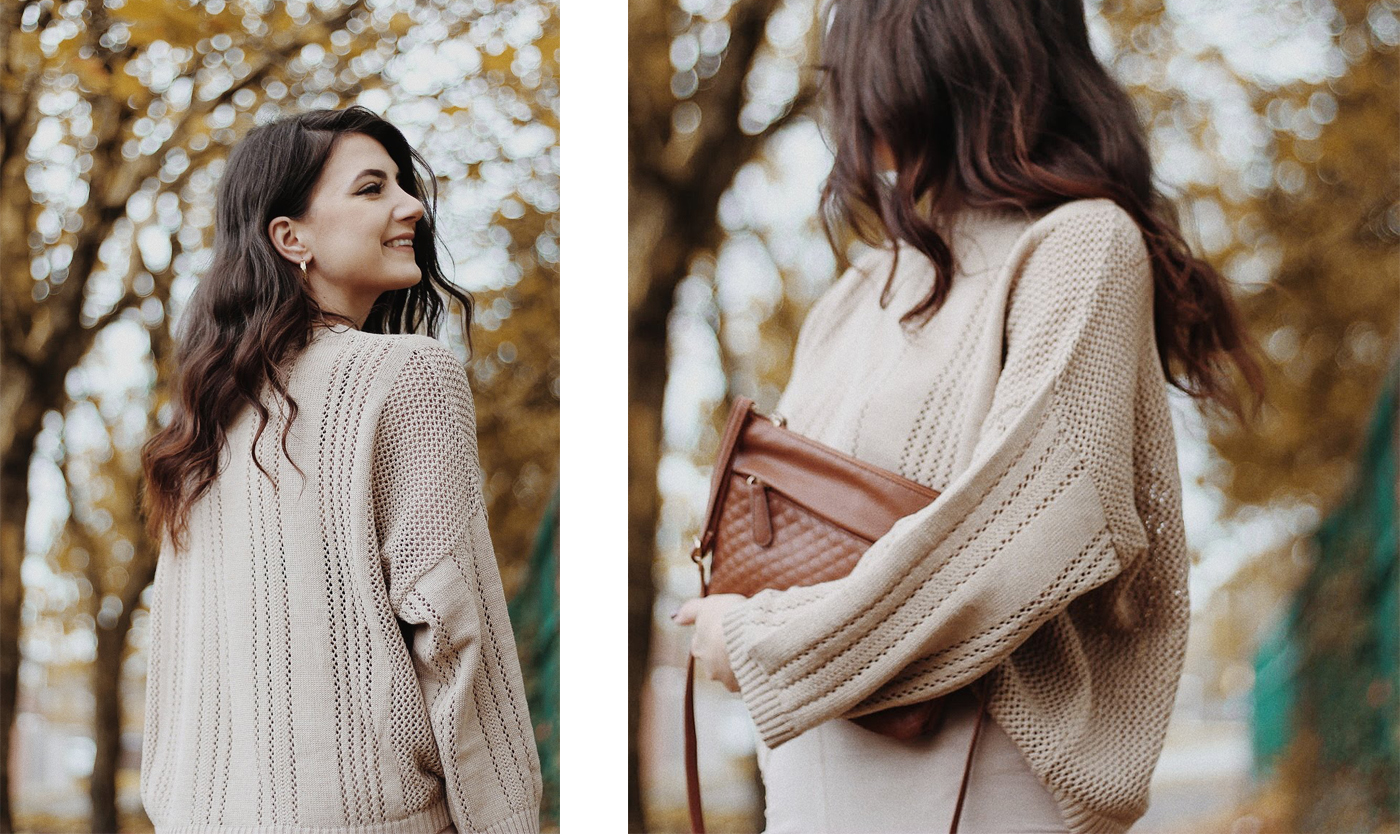 How was your Halloween weekend? I went to the city center and I was amazed at how many decorations we have in Manchester this year! Starting from pumpkins on almost every tree to massively inflate monsters on the top of the buildings. I've never been to a place that celebrates Haloween so much. I remember when I first came to the UK that was probably around Septemeber when Uni starts and on Halloween, I went out but I haven't dressed up at all and I was surprised at how many people were wearing costumes. I was actually one of the few who didn't wear a costume.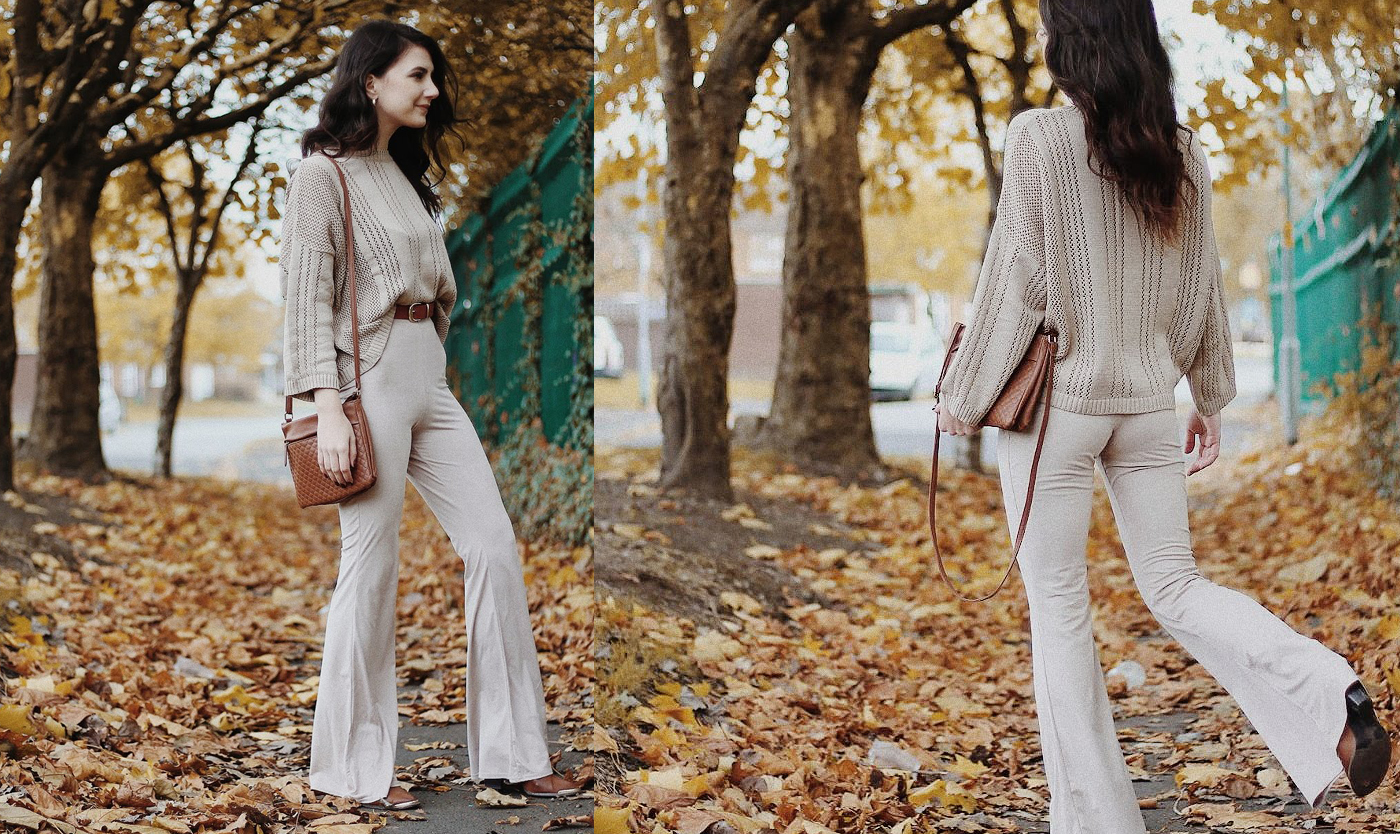 Recently I have stocked up my closet with more neutral colours. This jumper is from Femmelux (click) I decided to limit myself to buy clothes in only 5/6 colours. That's because I've noticed the clothes I'm not wearing are those who I bought in a matter of an impulse and I can't match them with anything. Like for example, purple. I had a few things I bought in this colour, sometimes because I like the shape or fit of the garment, but then I found it hard to match it with my other clothes and this jumper ended up laying in my closet for 2 years until I decided to clear my closet.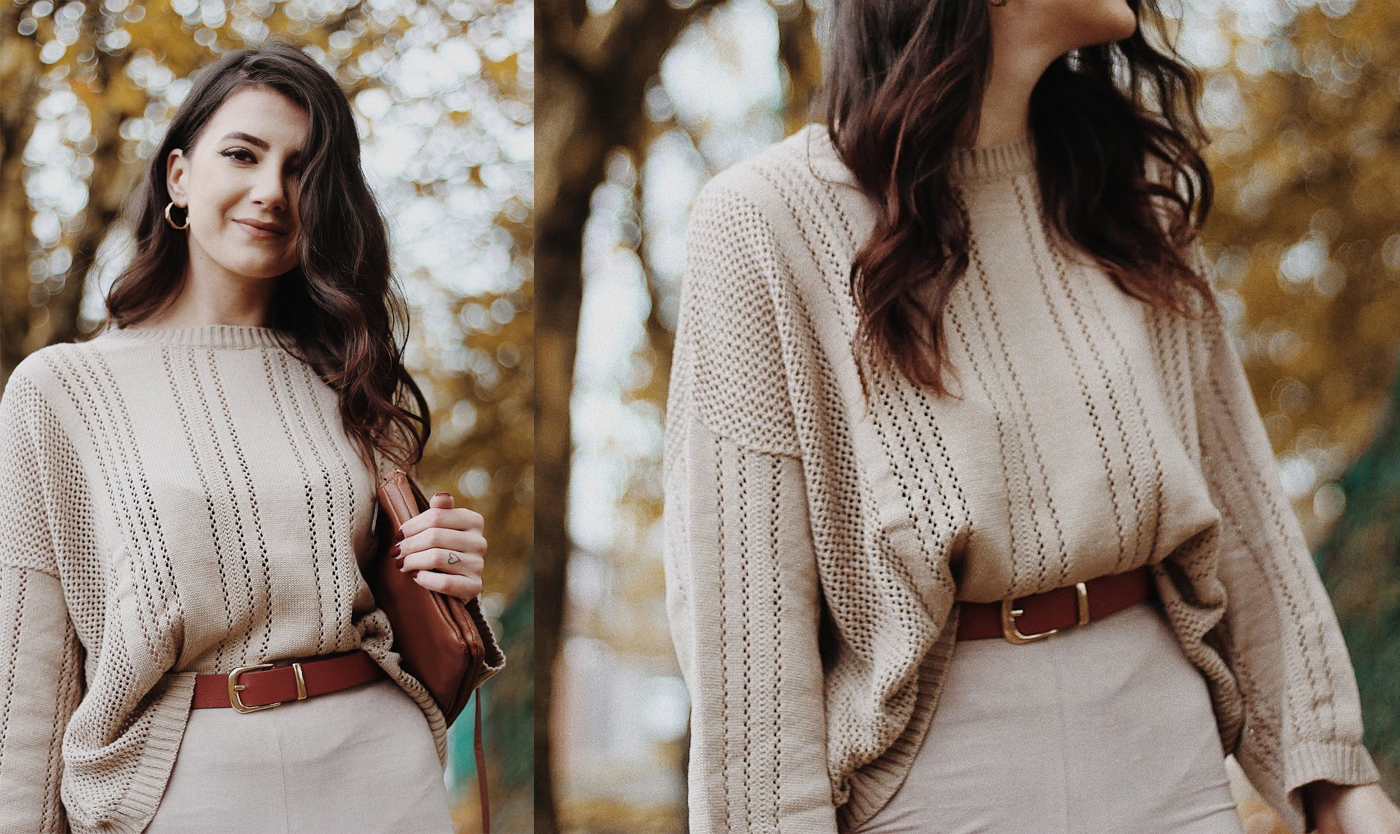 Also, I've been obsessed with flare trousers lately. I feel like they really suit my silhouette and make me look taller than I actually am. This week I bought two pairs and I'm planning to get a few more in darker colours. I've also made one pair myself in emerald green check print. If you want to check out this post you can find in here (click)

This week will be a bit more different as I've worked really hard this weekend on the pictures and I've prepared for you lots of Autumn outfits ( have to fill the gap of my holidays) I'll be adding a new post every day this week! This will be probably my first time doing it and I hope it won't be too overwhelming for you guys. In that case, I'll see you again tomorrow with a new post! Until then!