This is a step by step tutorial on how to make Aimee Long Sleeve Maxi Dress.
UK 6-16 / EU 34-44 / US 2-12/ AU 6-16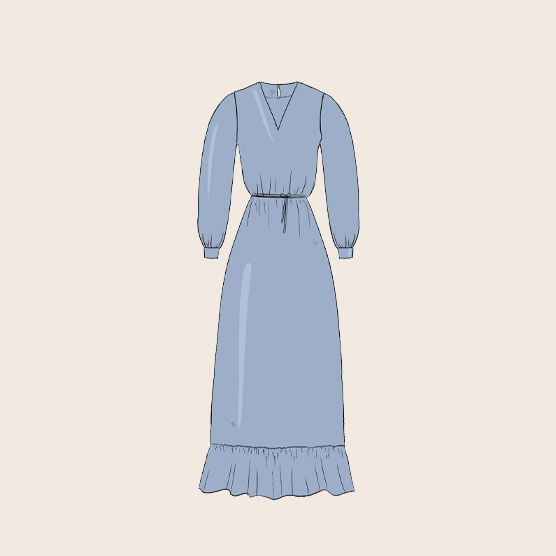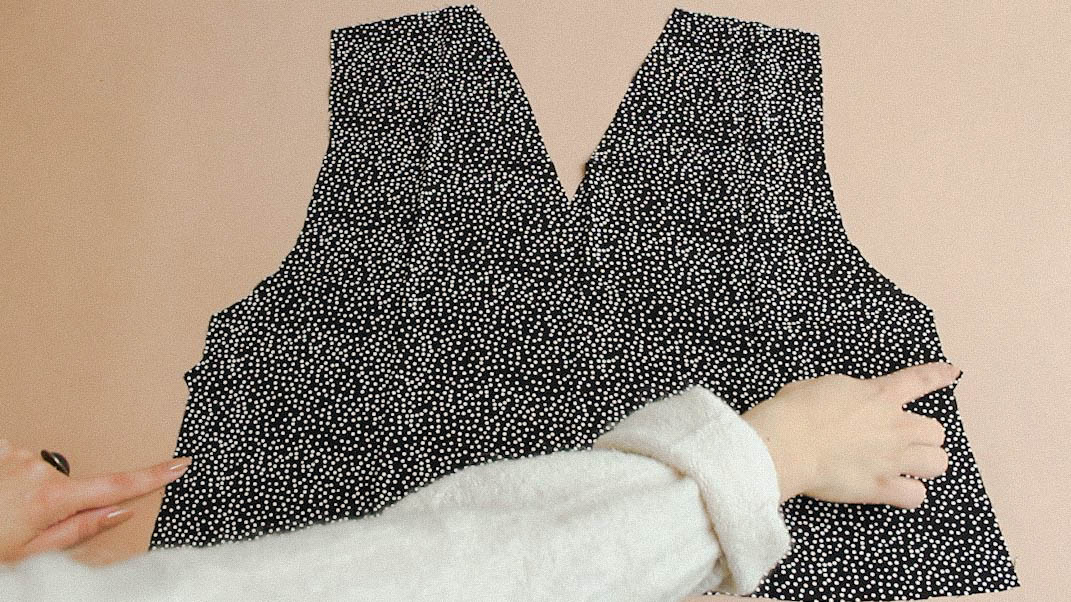 As a first step, create two darts on the front panel.
Then join back and front panels together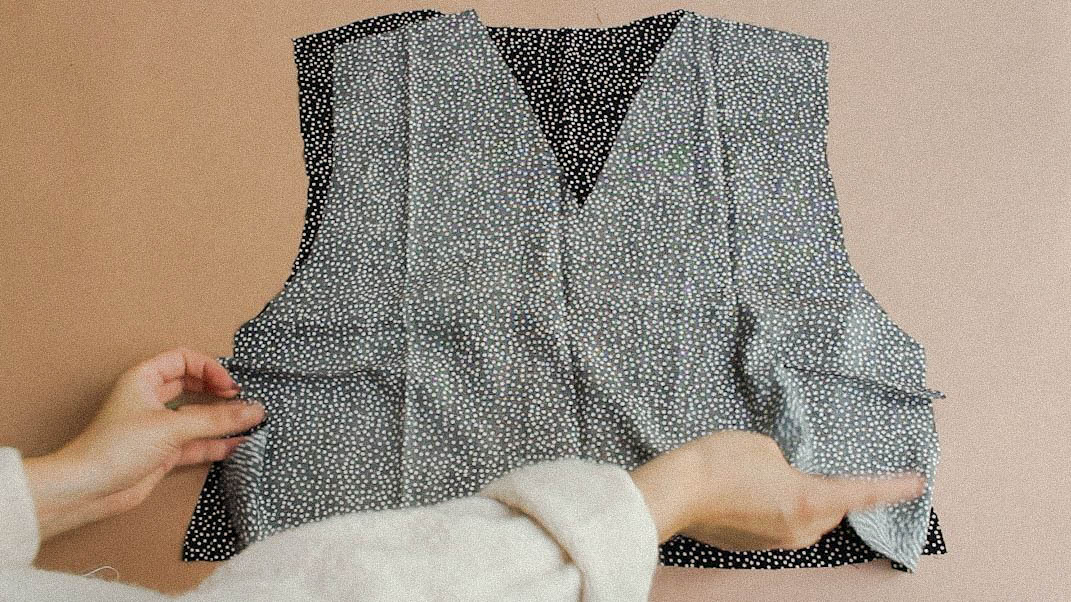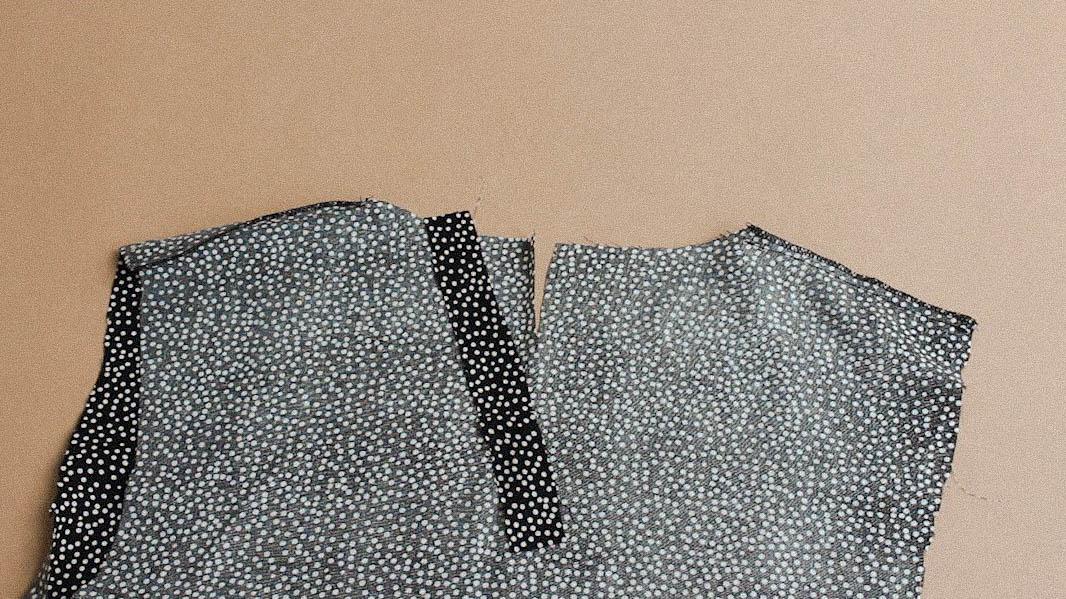 Next bind the back neck opening
Sew the strap 0.5cm from the edge to the wrong side of the fabric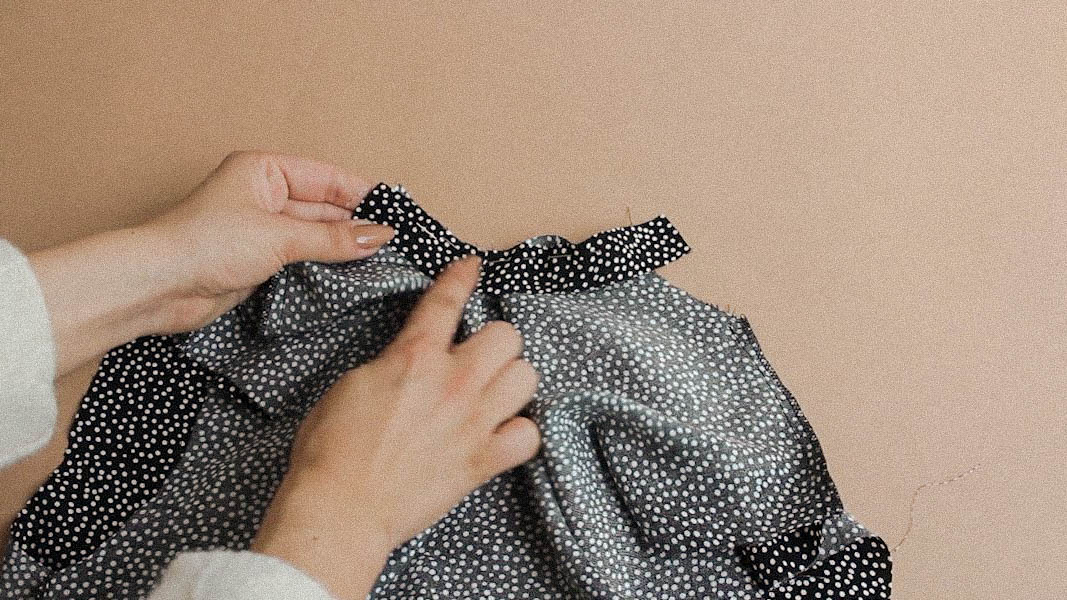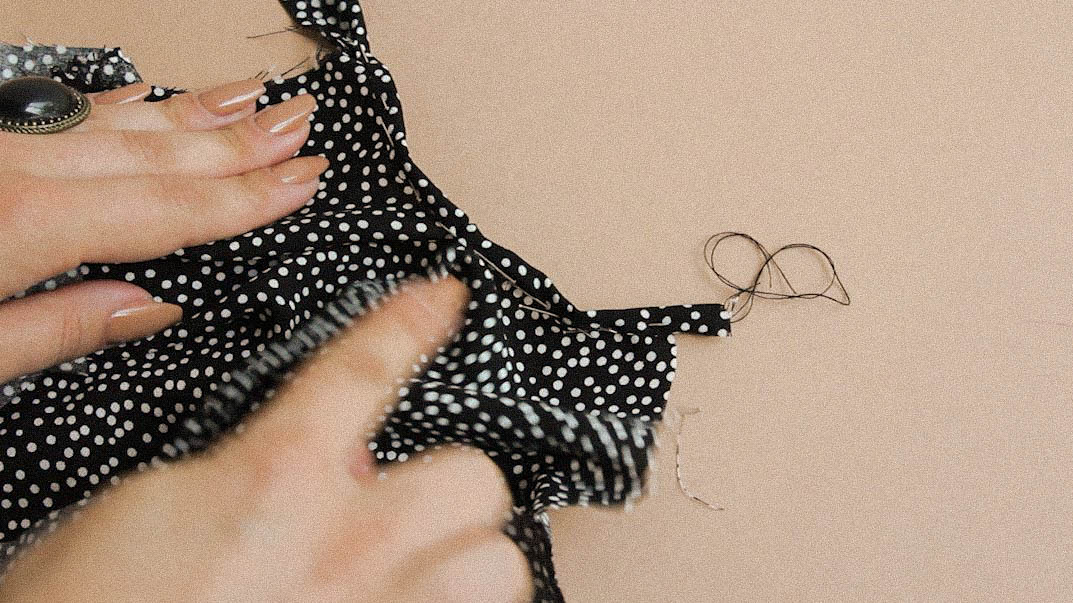 Then double fold it and topstitch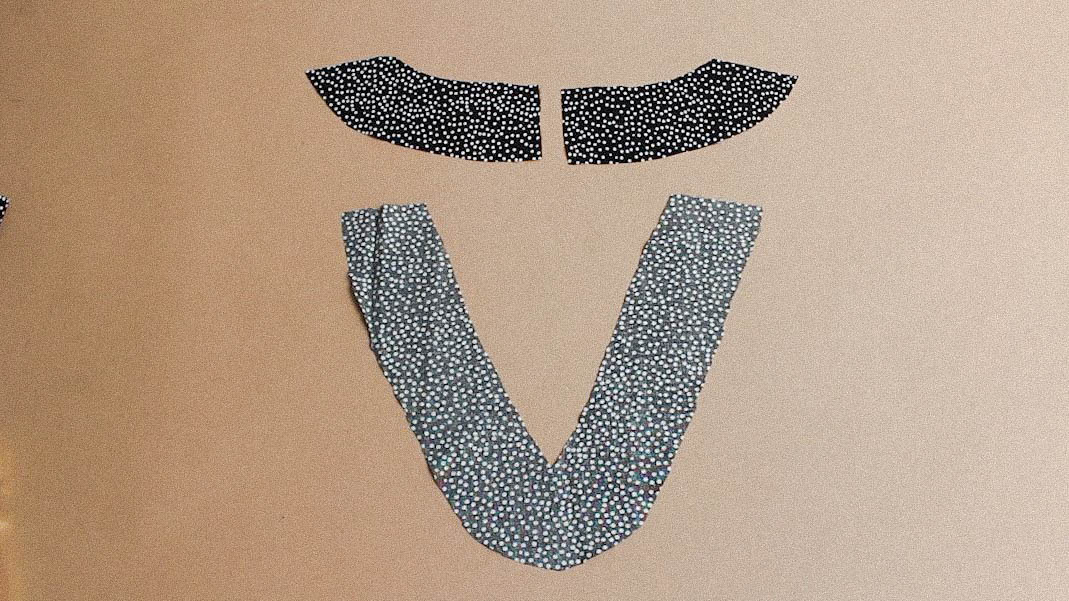 Pin all facing panels together. Stitch and overlock the seams
Then overlock the outer edge of the facing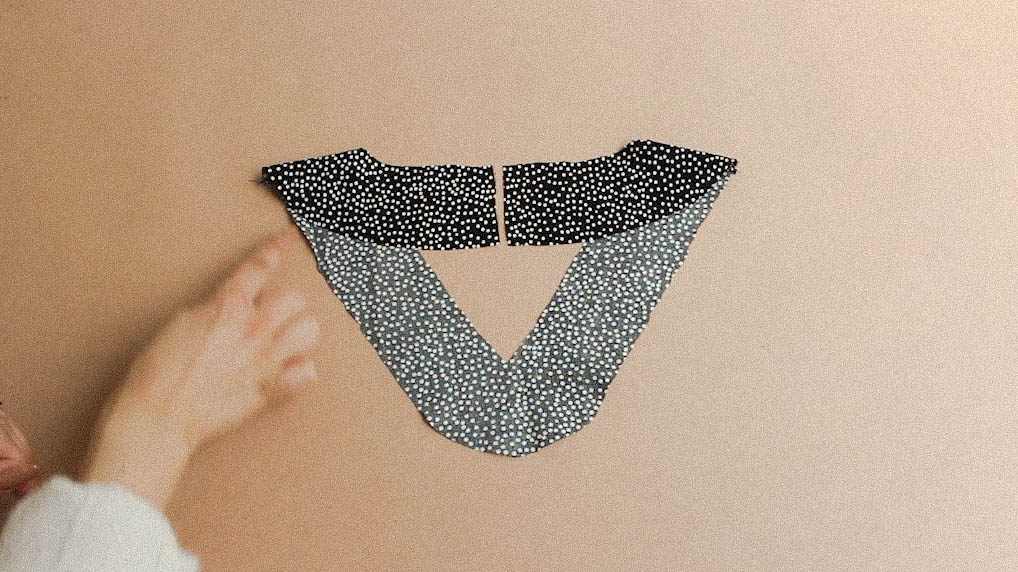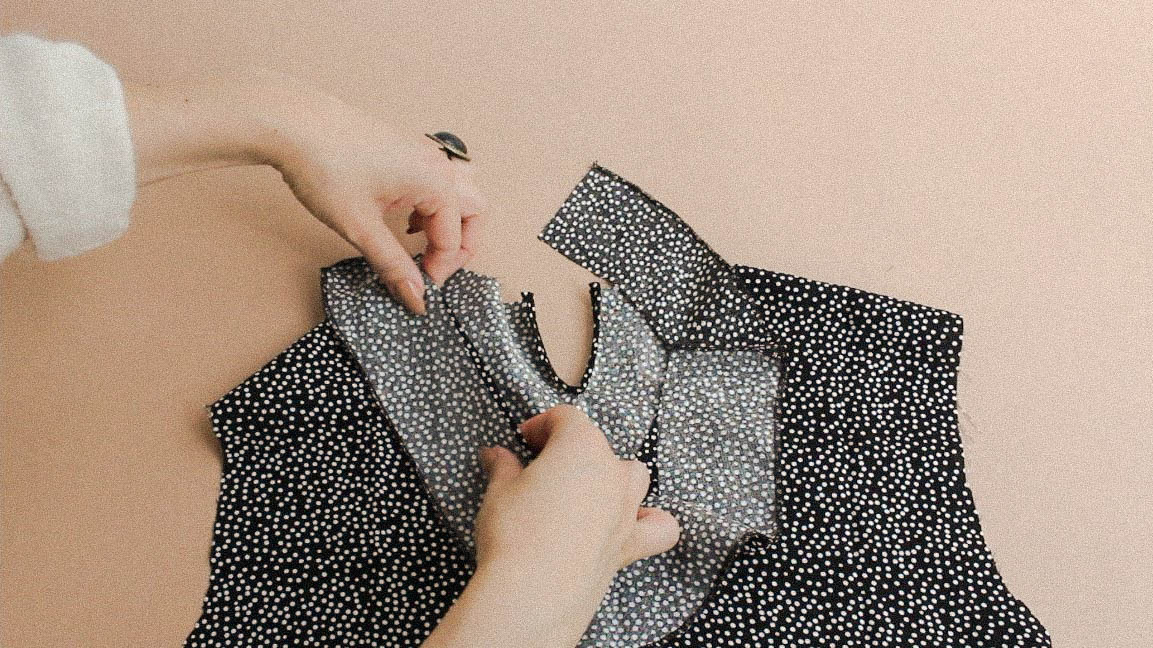 Pin facing to the neckline
Before sewing cut a small piece of elastic approx. 5cm long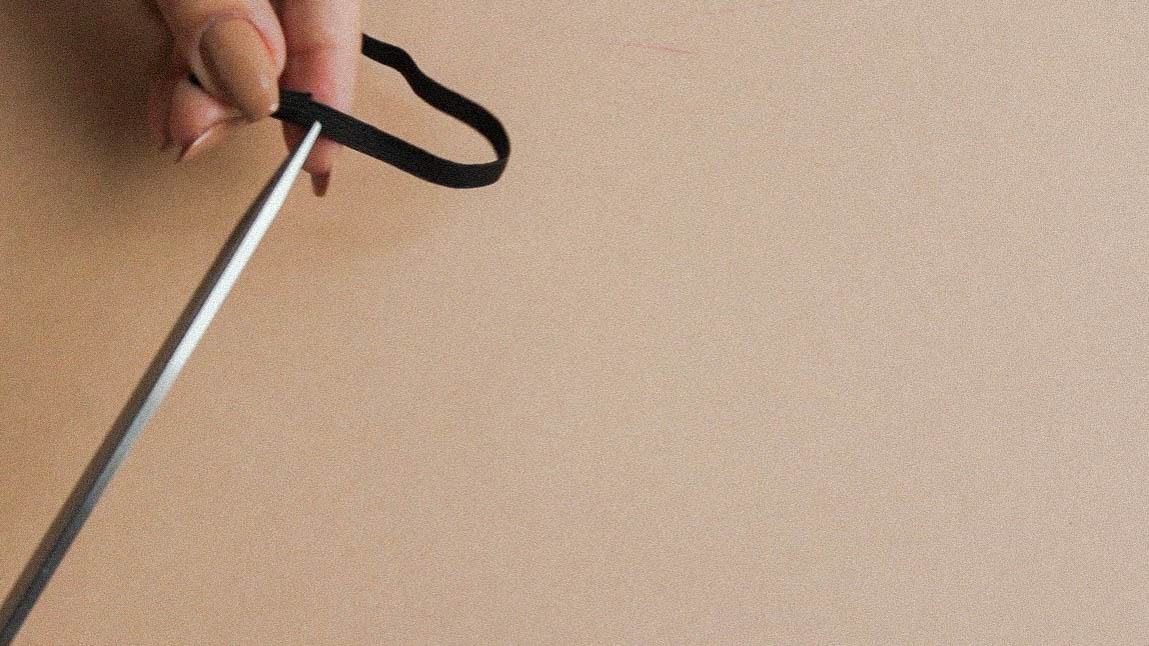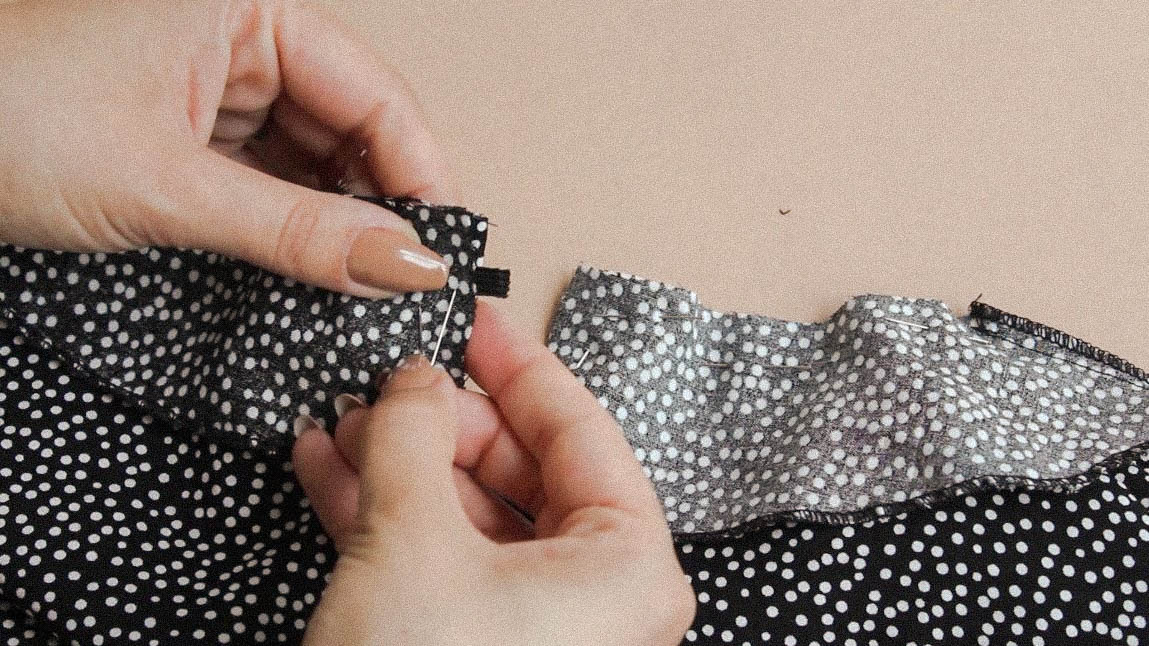 Insert the elastic to one side of the back neck
Sew the facing and then bag it out.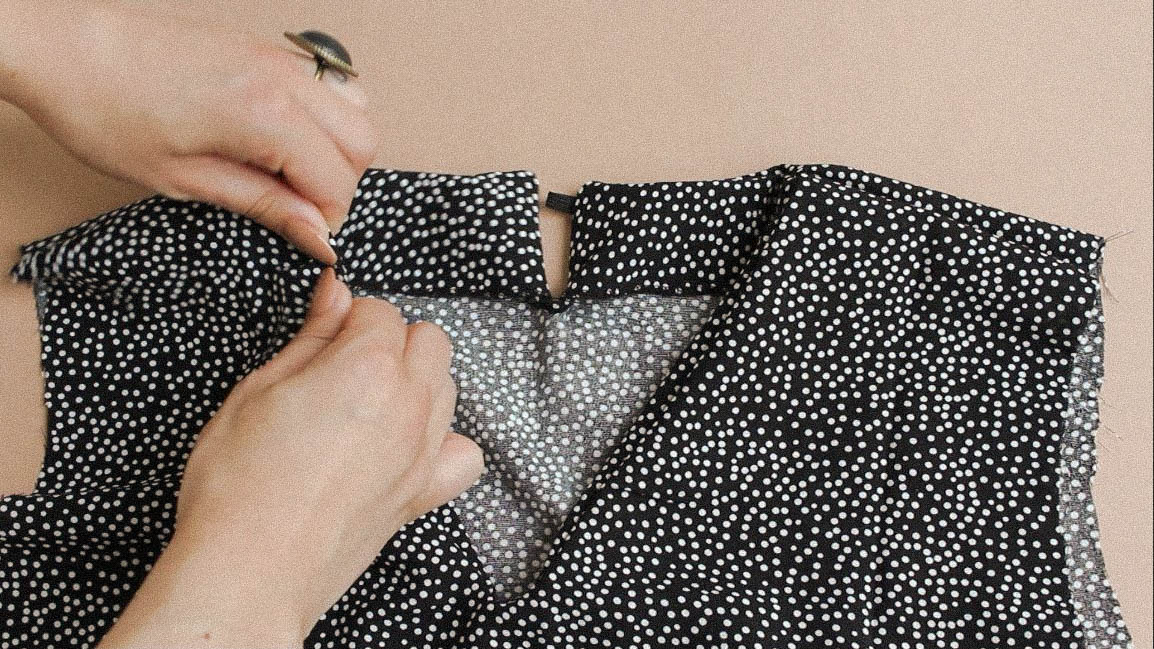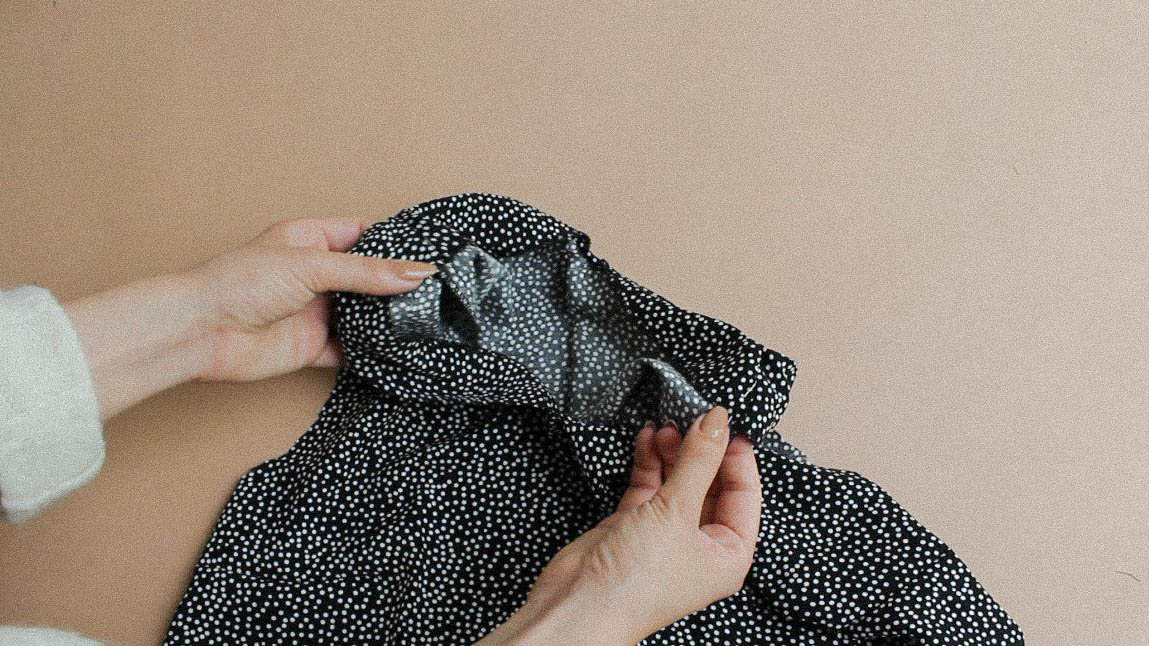 Sew shoulder seam allowance and facing, with a small back tack stitch to prevent it from moving
Then sew the button on the other side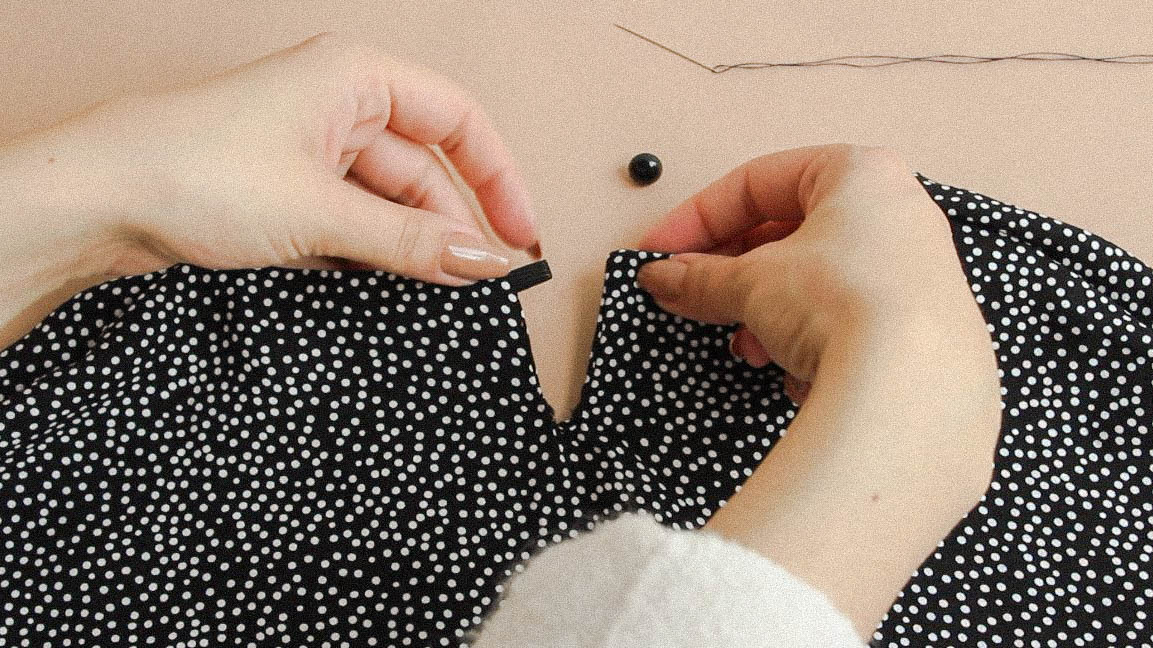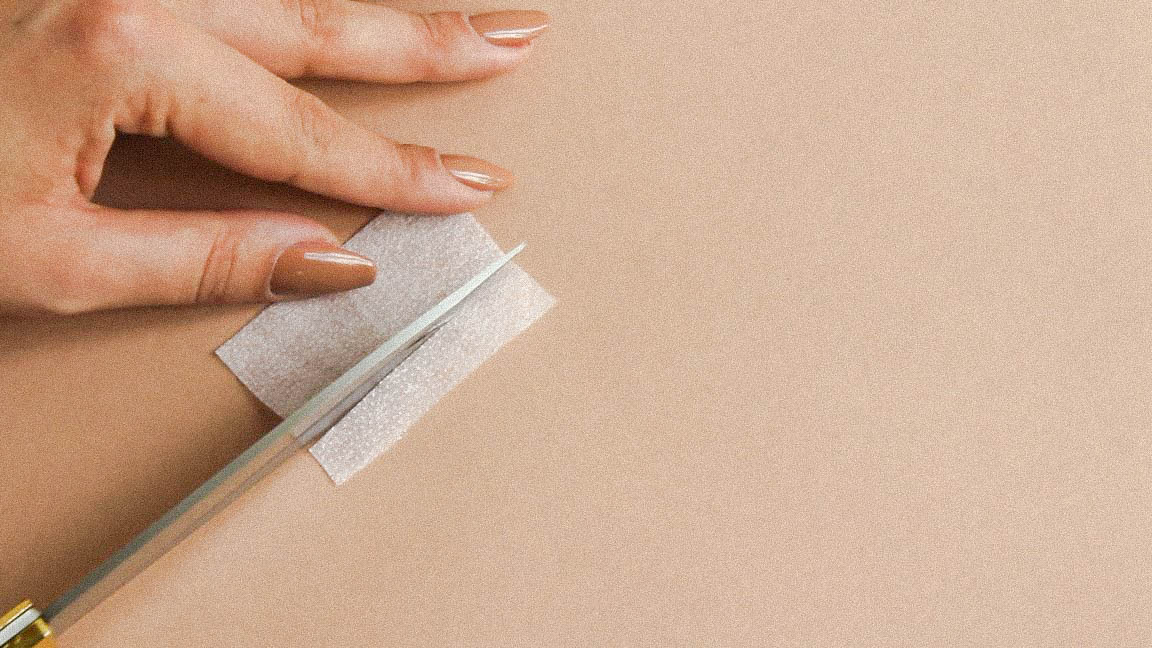 Next we need to make buttonholes on the front panel. Cut a small piece of interfacing appox. 5 x 3 cm
Place interfacing at the centre front approximately 3 cm up from the hem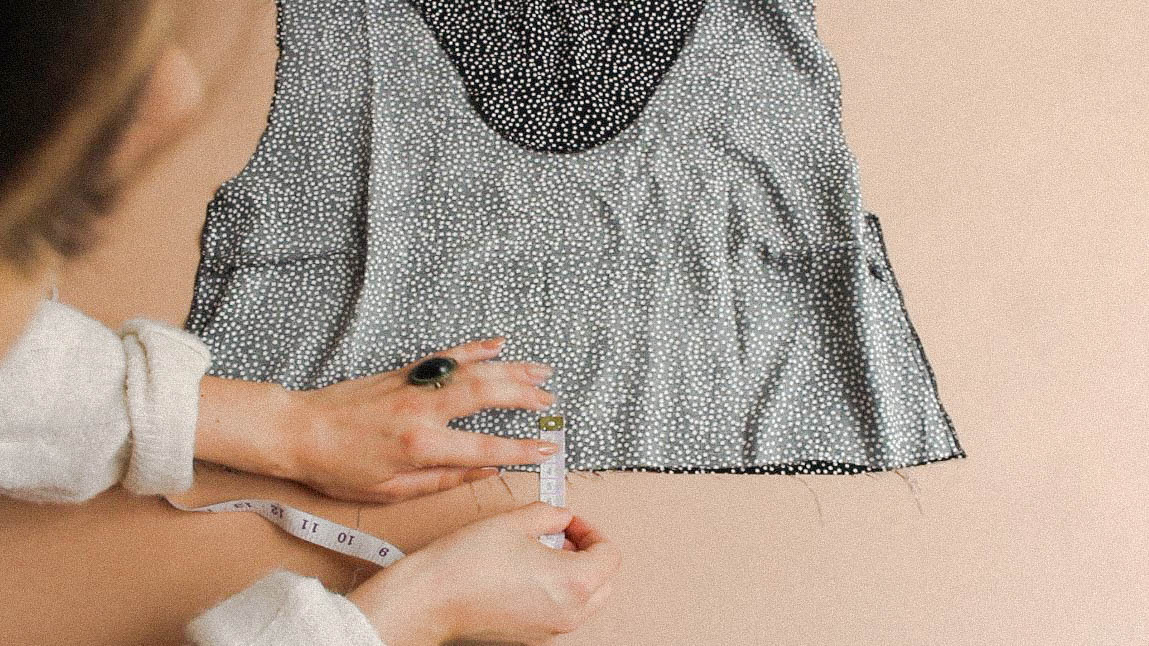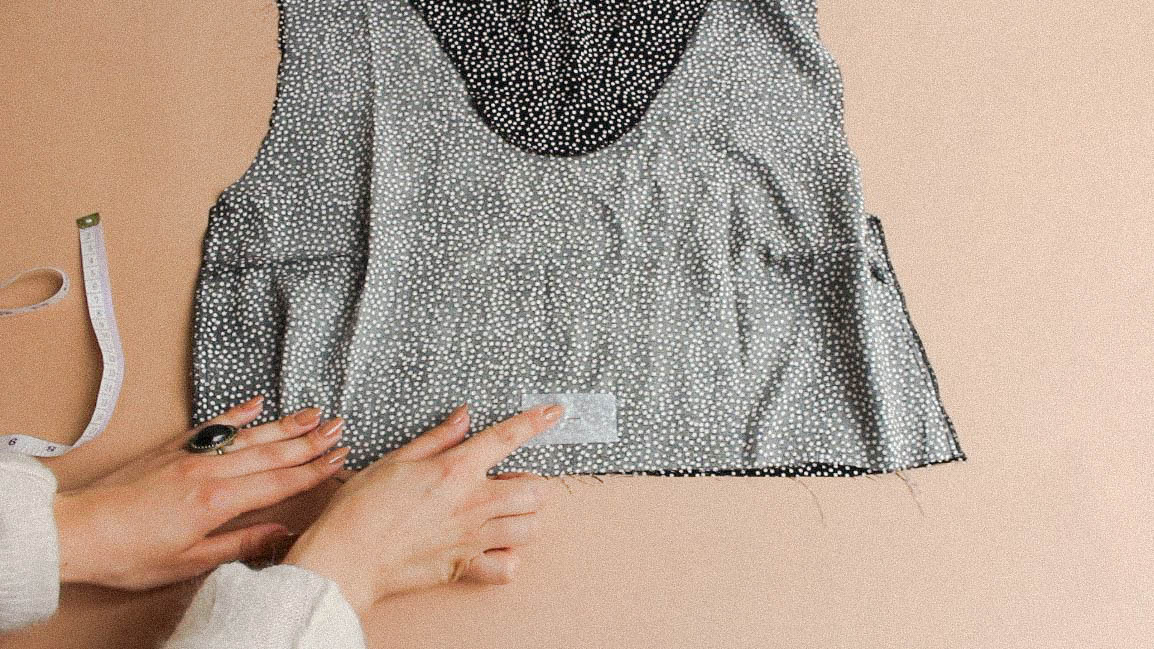 Press the interfacing using a hot iron
Then create two button holes 1cm away from each other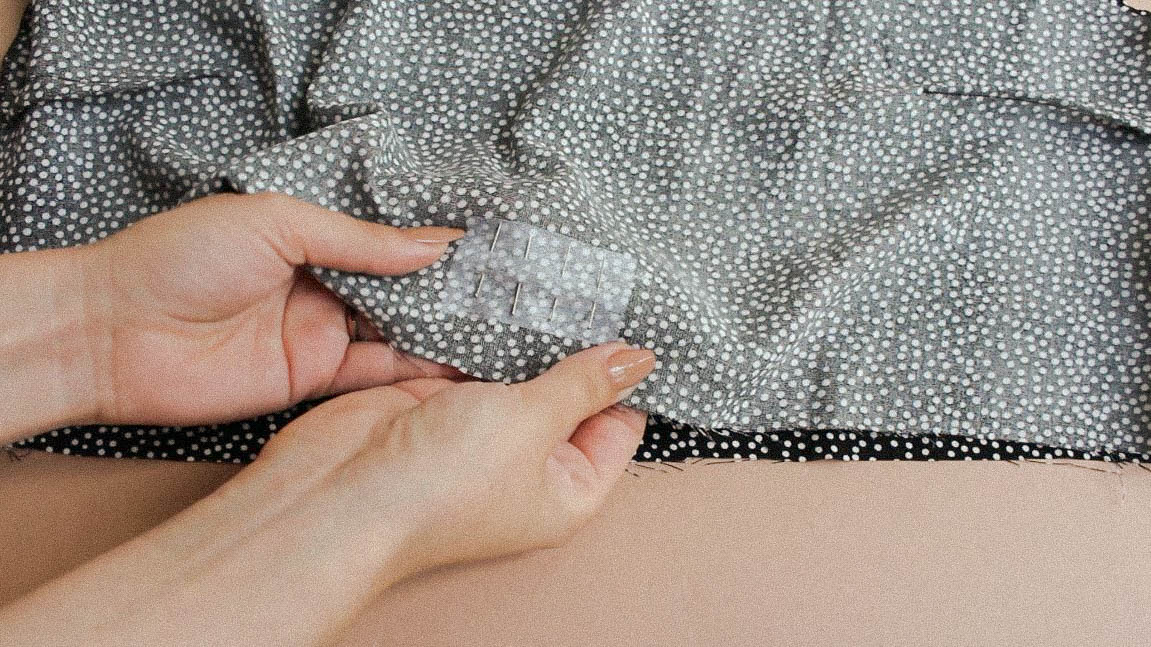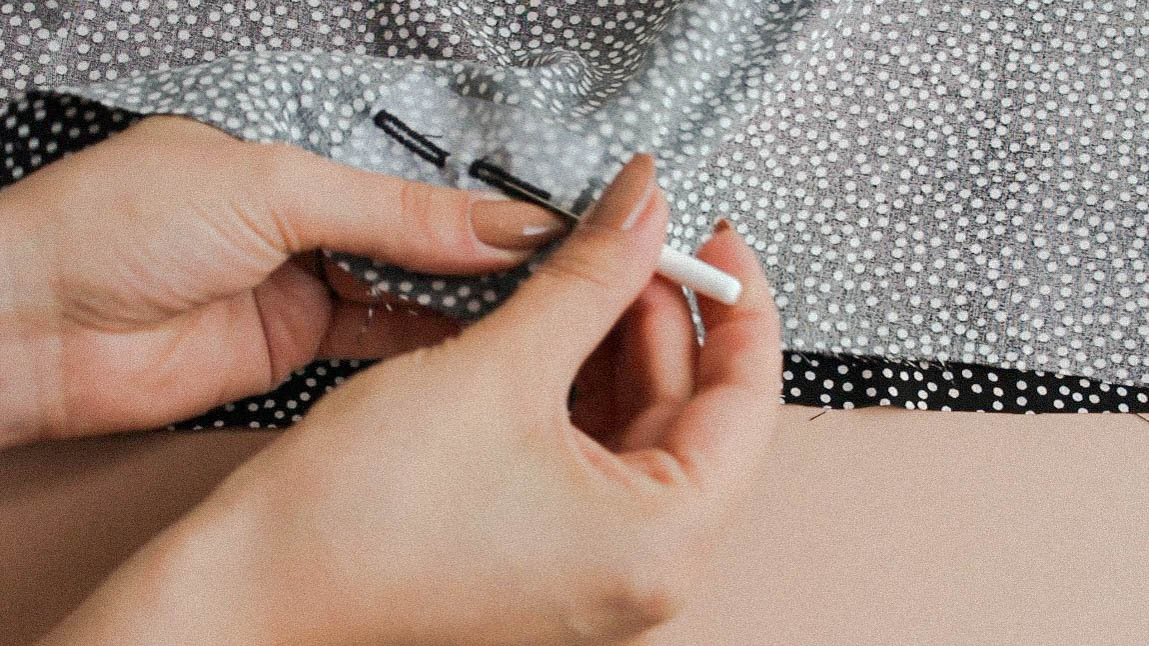 Use an unpicker to make holes
Moving on to the skirt, take front and back panels and sew and overlock the sides together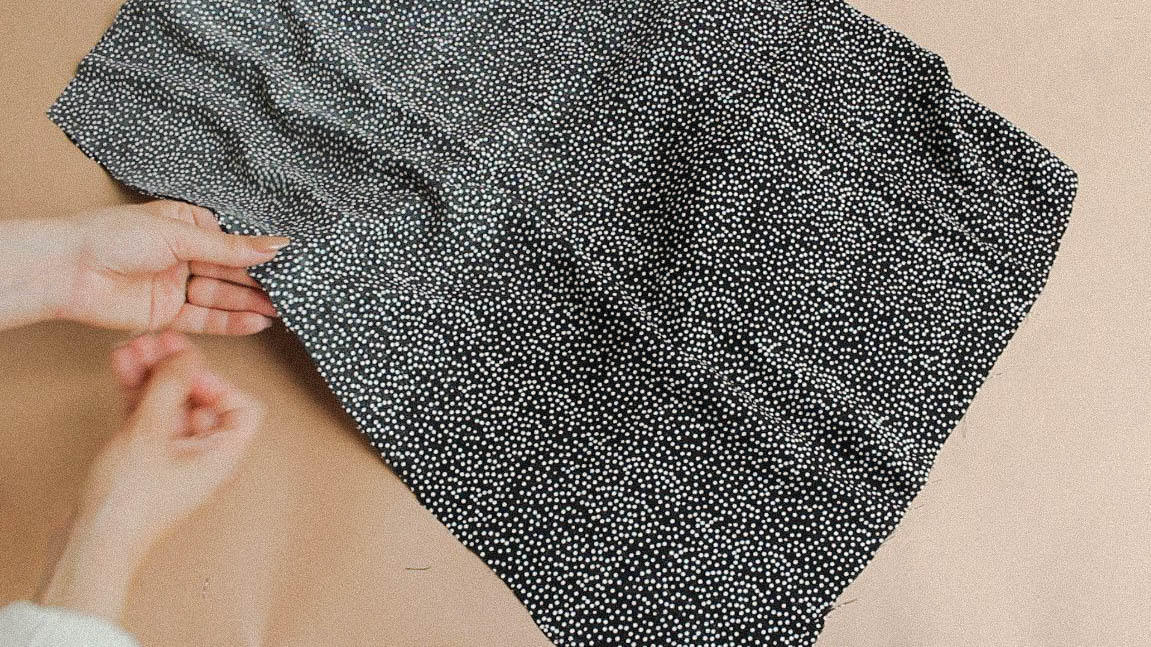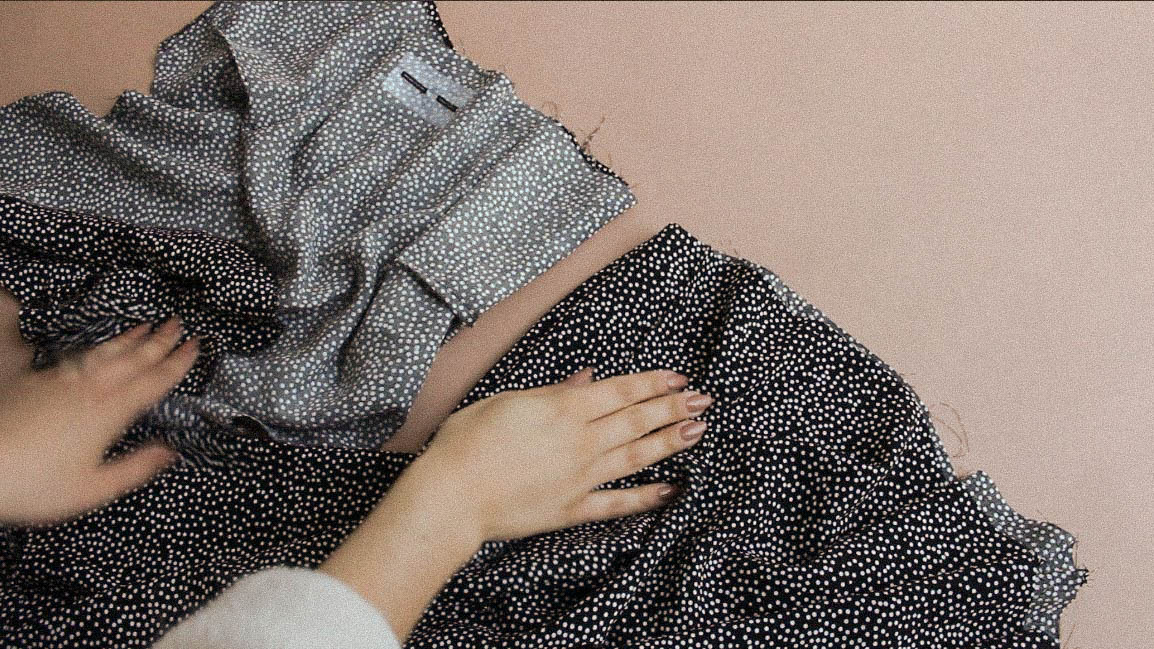 Now we need to make a drawstring waist. Place bodice facing the WRONG side, and skirt facing the RIGHT side. Insert the skirt into the bodice
Pin skirt with the bodice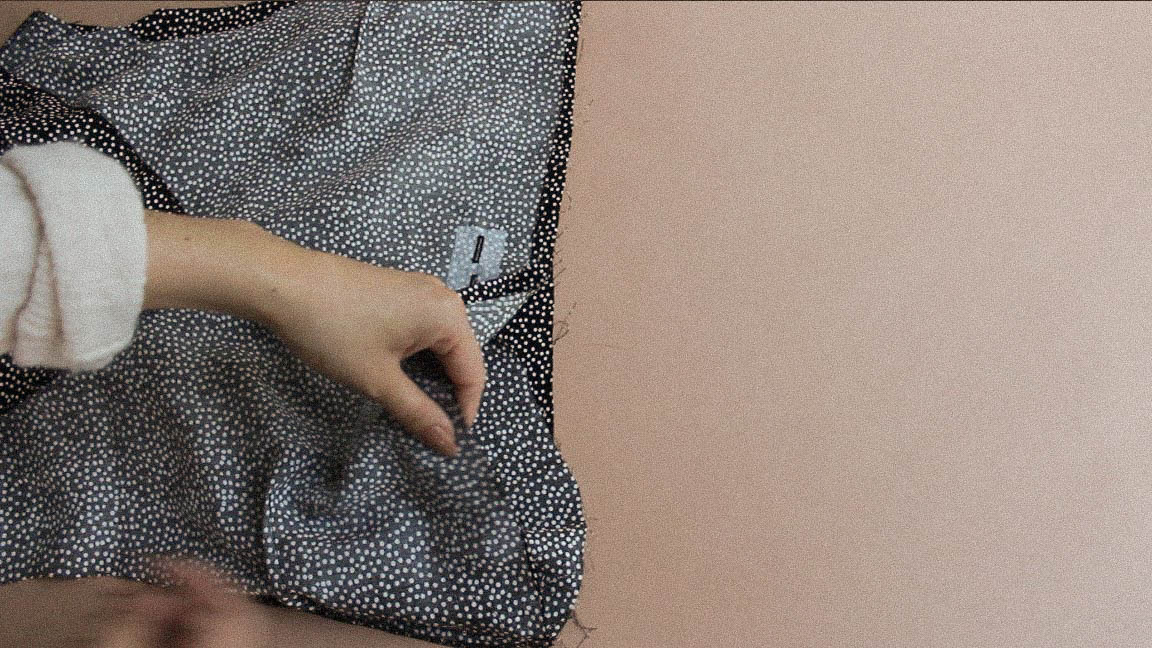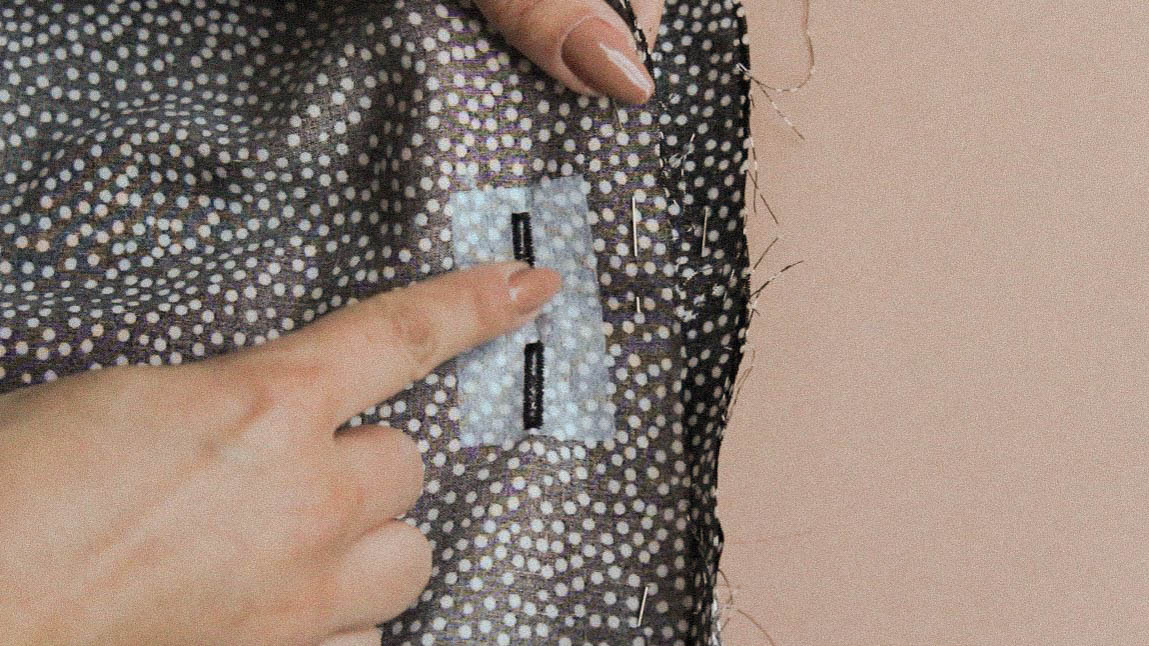 Sew 3cm away from the edge so your stitch line runs UNDER the button holes
This is how it should look like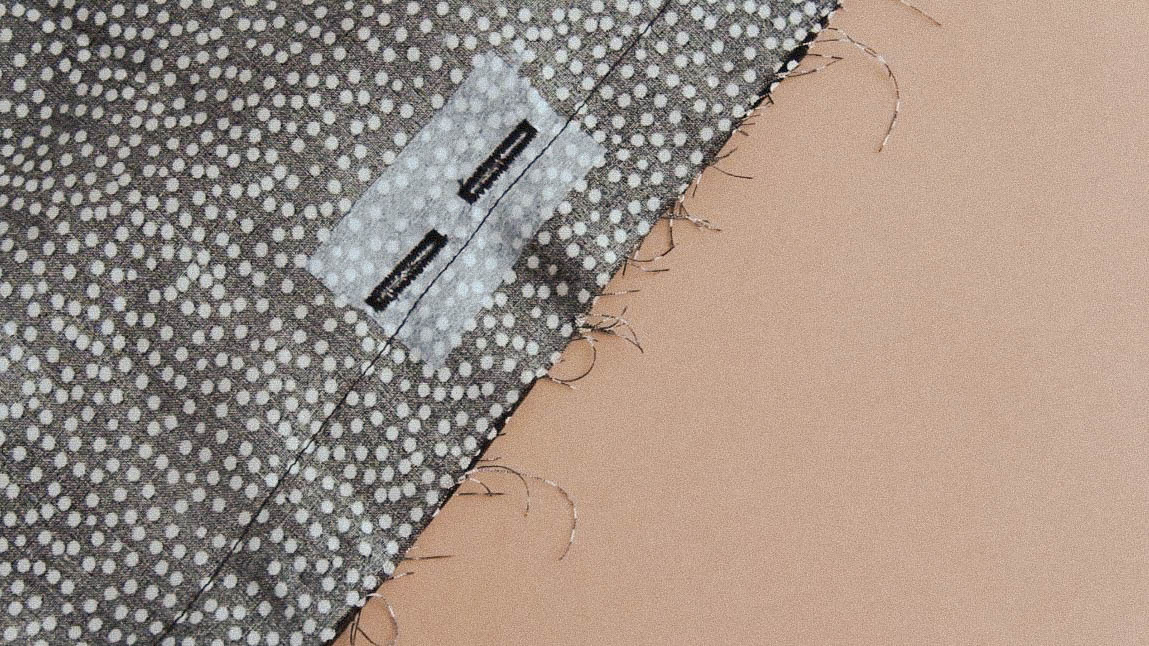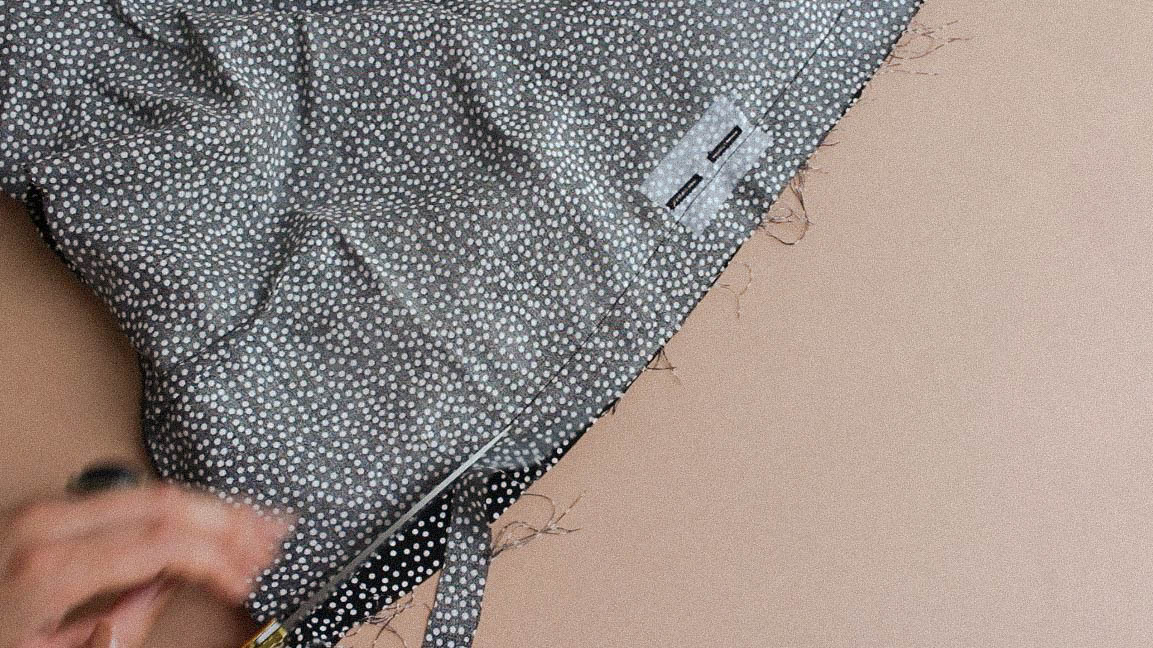 Trim the seam allowance only from the bodice
Take out the skirt from the top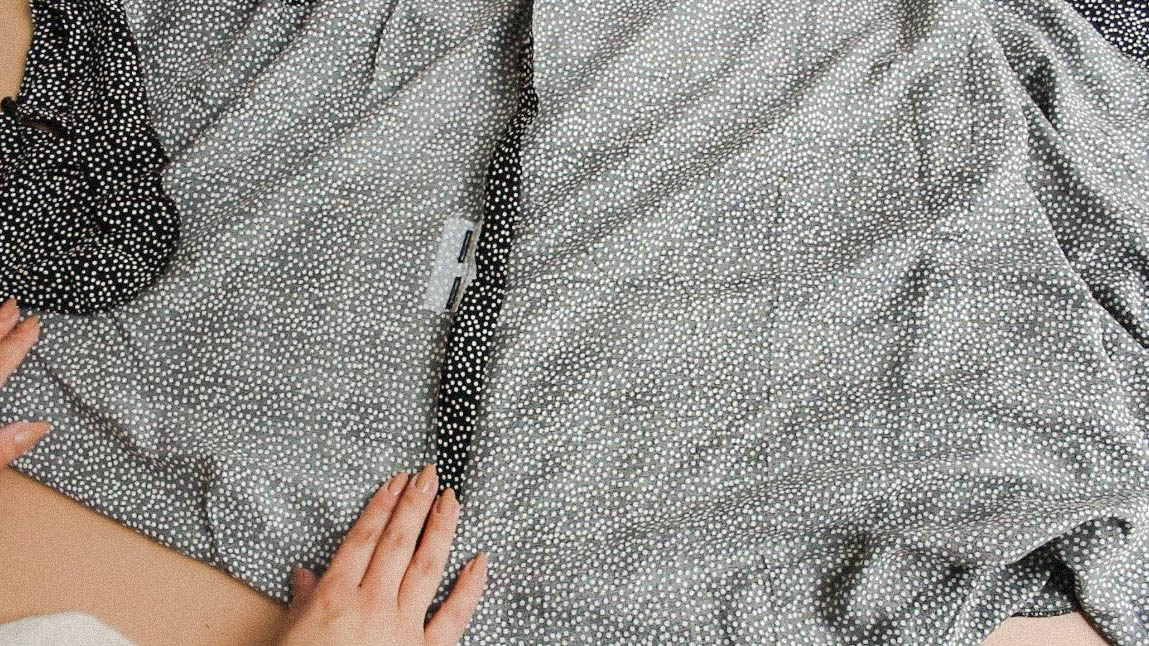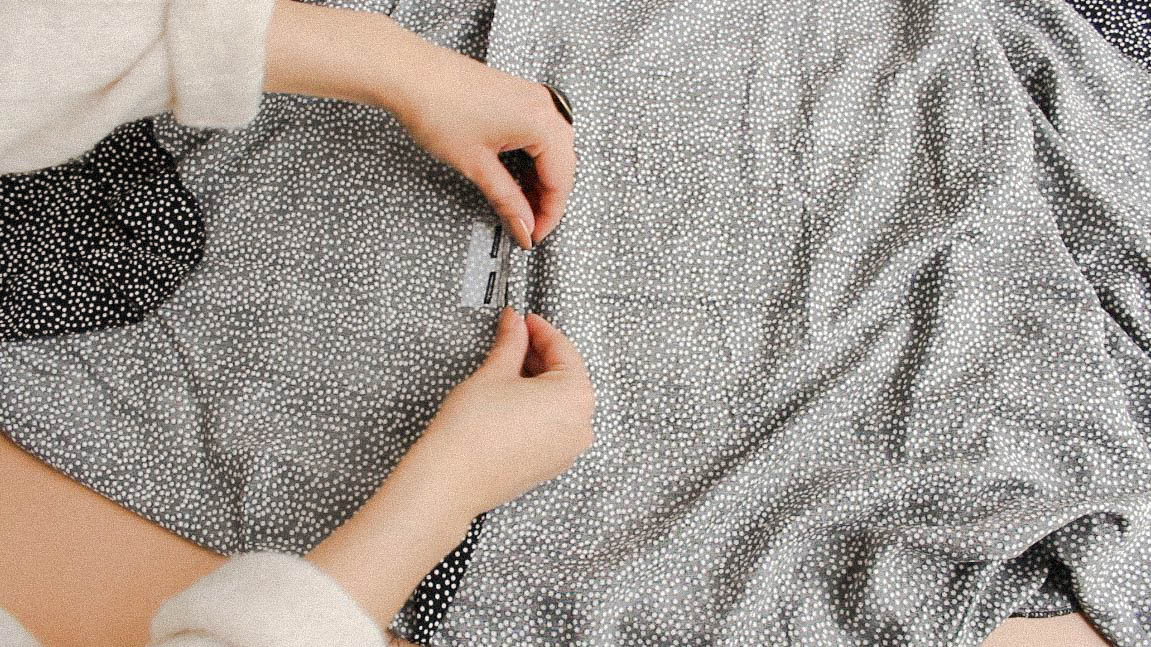 Now fold the skirt seam allowance first by 1cm and then by 2cm and pin it in down
Make sure that when you then sew the stitch line is ABOVE the button holes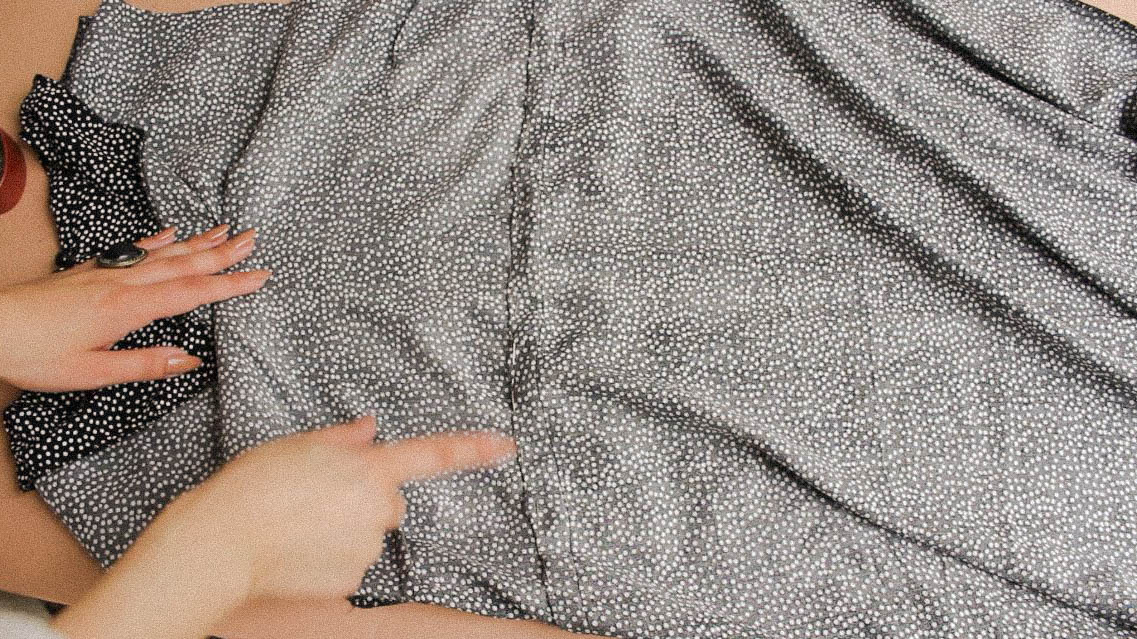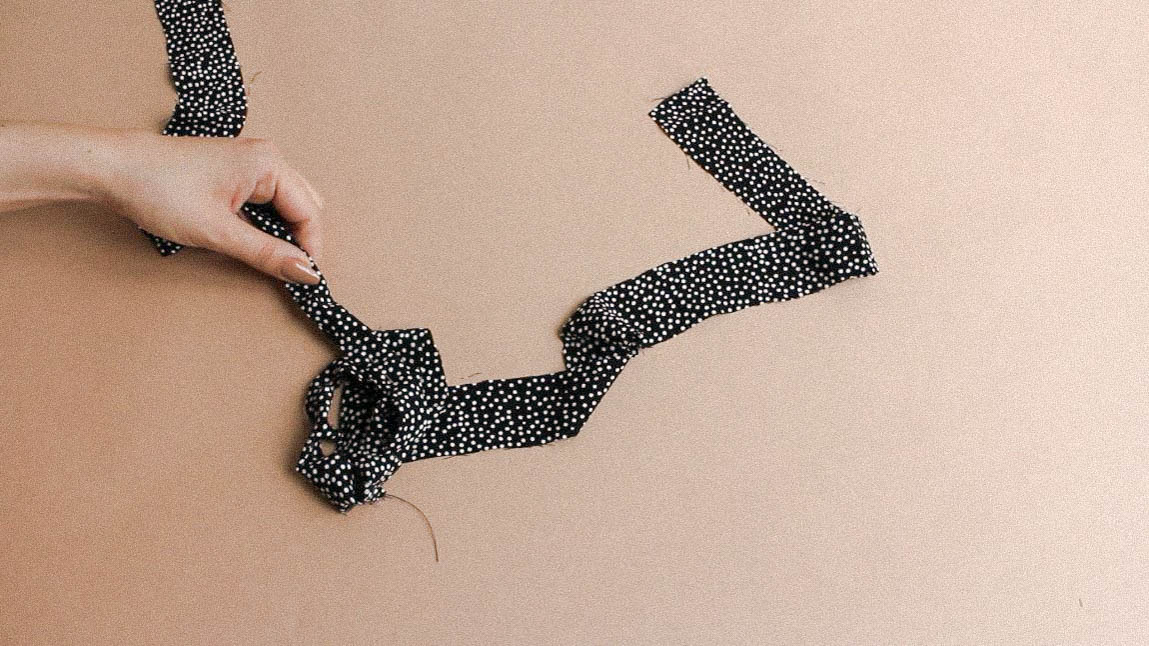 Next we need to make a belt. Take two pieces and sew them together. Then fold belt in half and stitch
Bag out the belt using a loop turner and trim the ends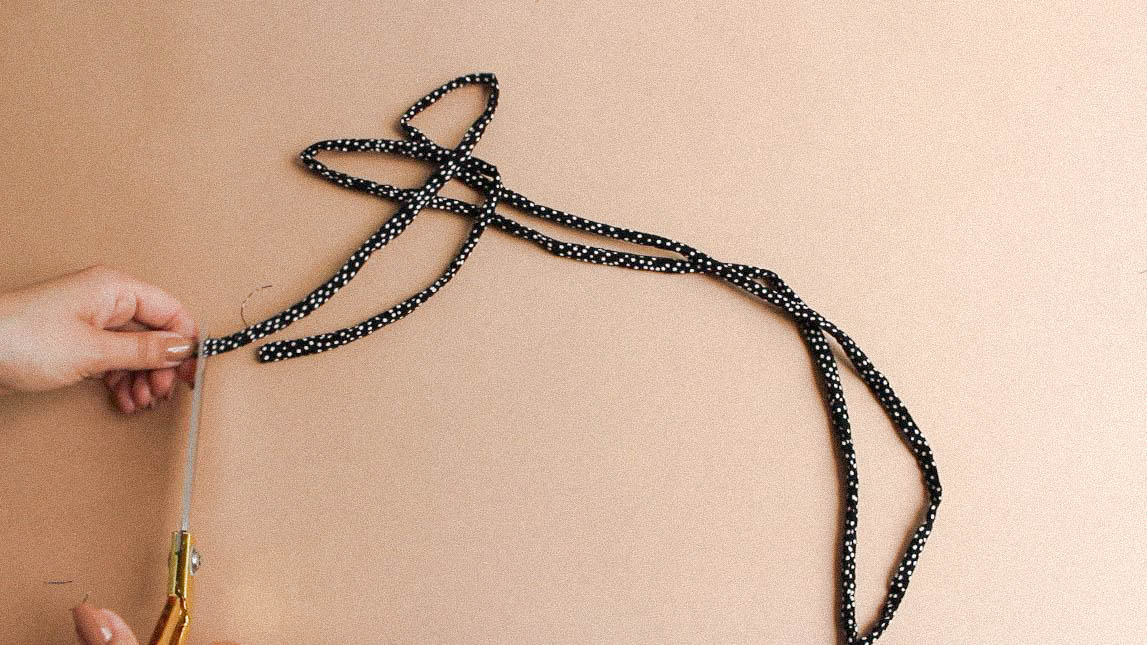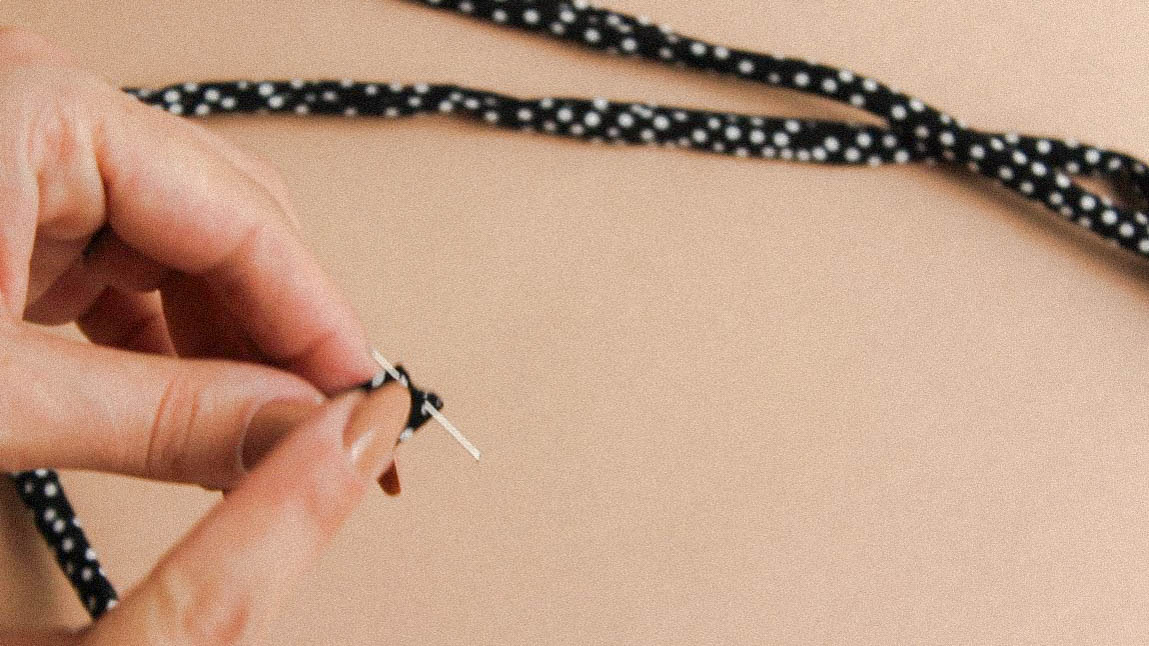 Fold the ends inside and topstitch
Use a safety pin to insert a drawstring belt to the waist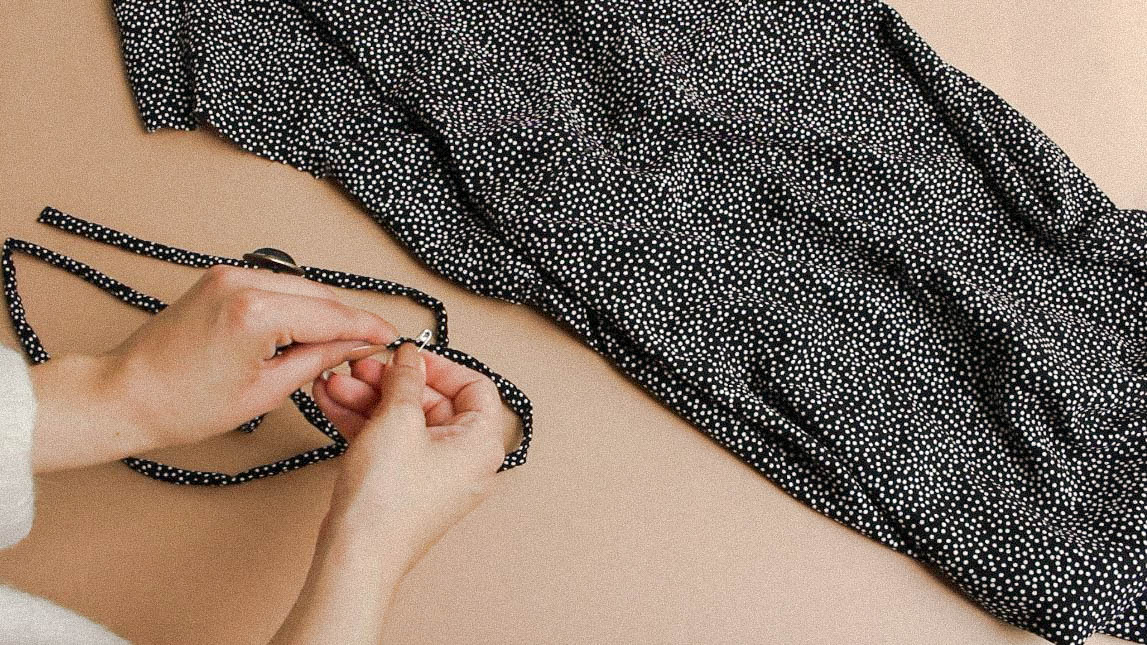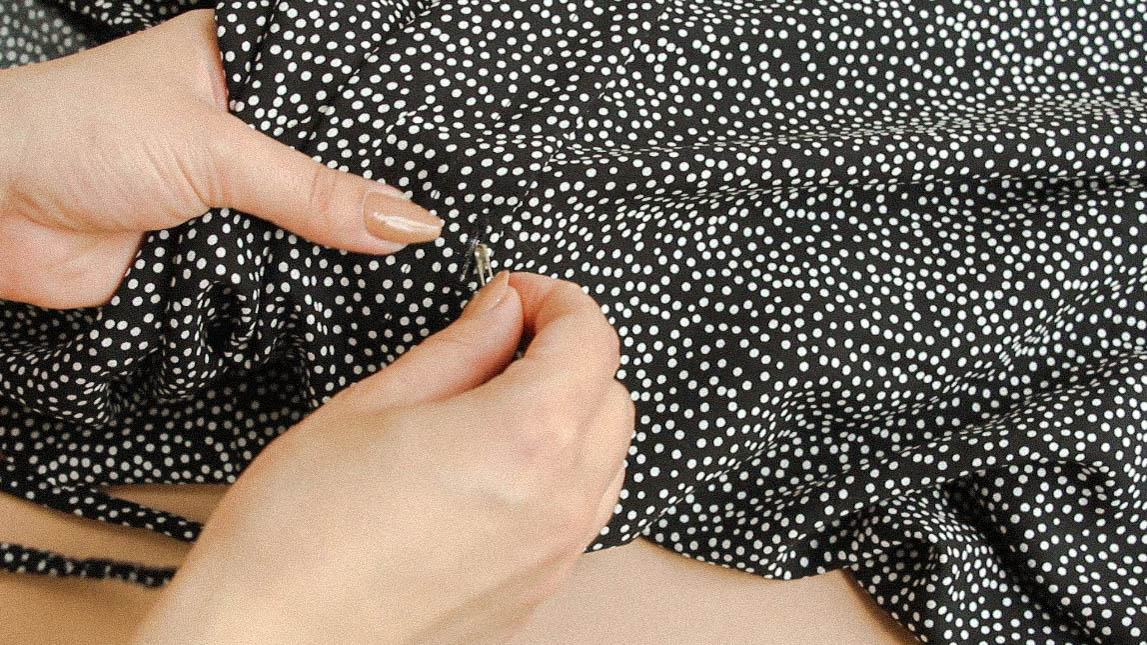 The belt should go in one buttonhole and go out the other one
Moving on the frill, sew and overlock frill the sides together
Next we need to create a gathers on the frill. Select the longest stitch length on your machine and make a stitch approx 0.5cm away from the edge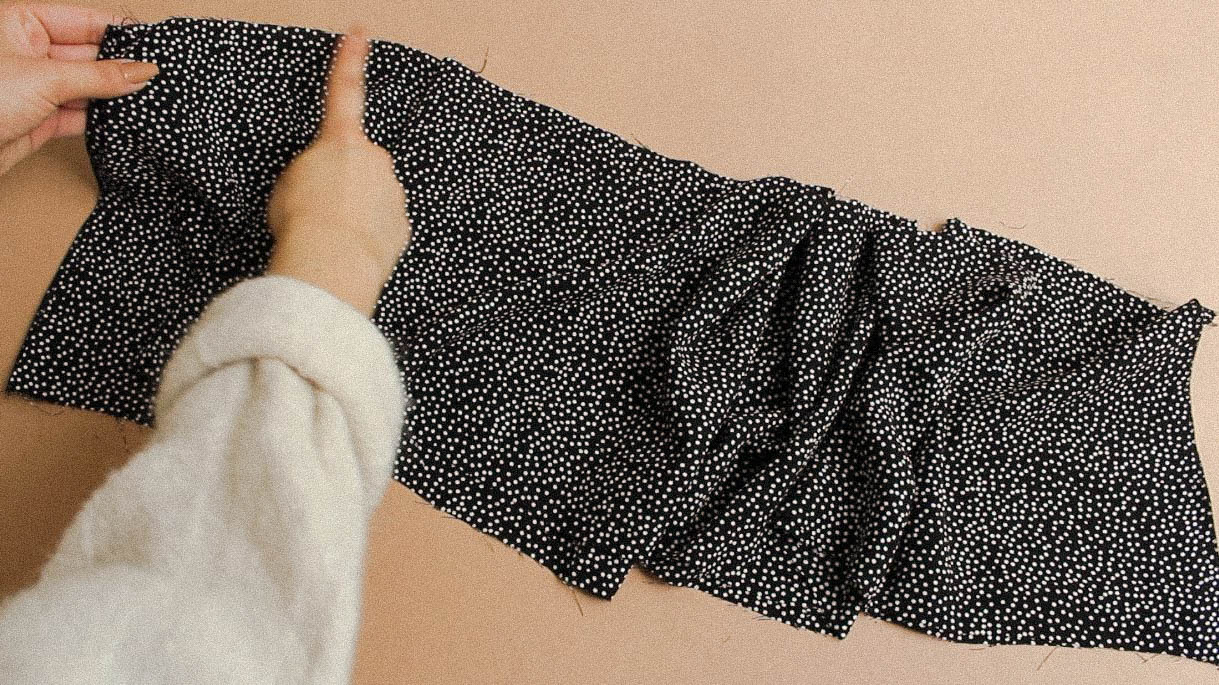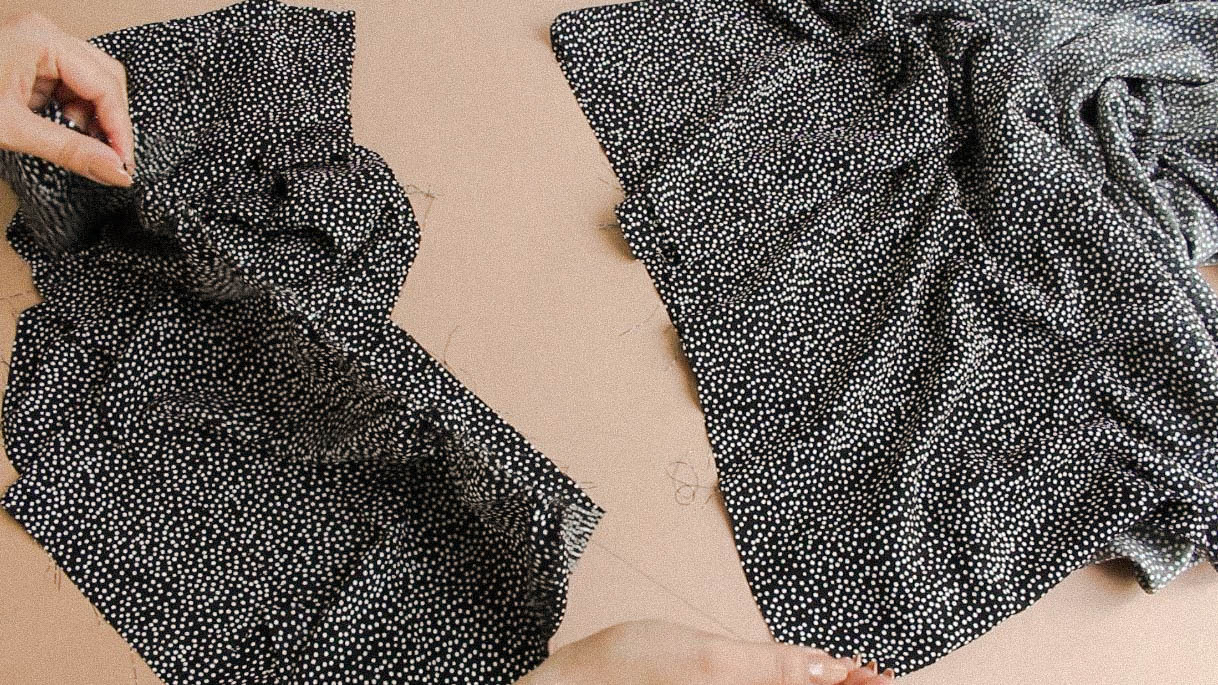 Pull the thread to create gathers
Sew the frill bottom to the dress and overlock the edge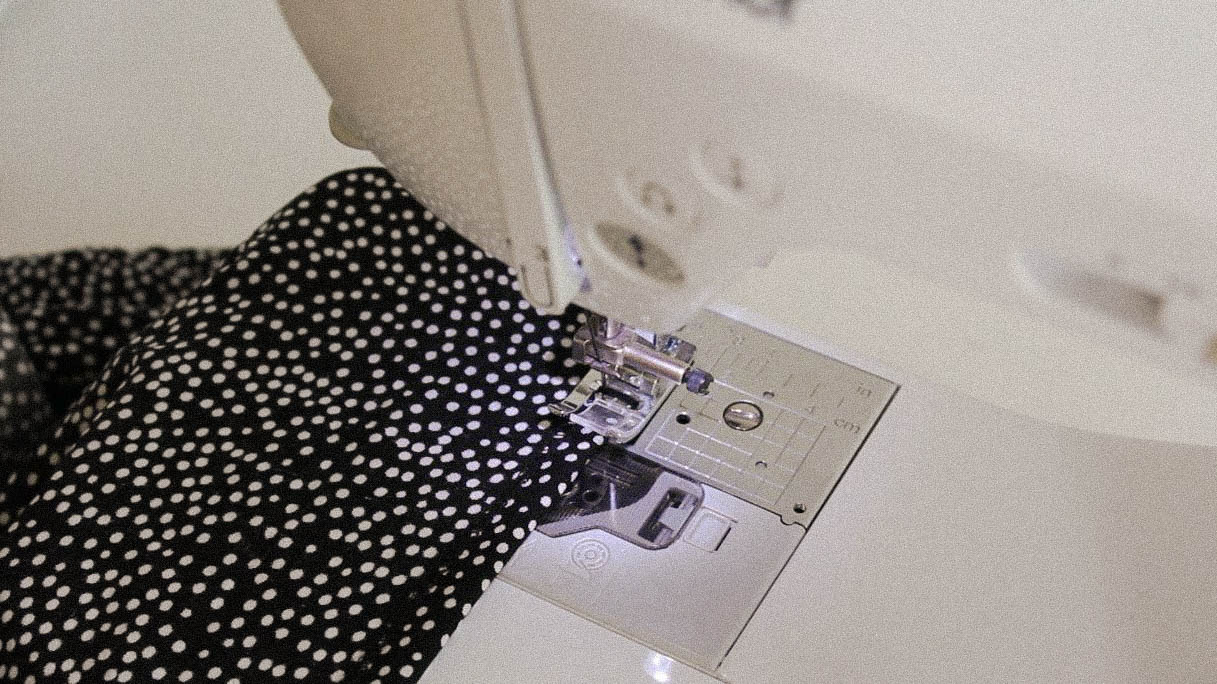 Then overlock the raw edge and fold hem by 1 cm and topstitch
Then moving on to the sleeve bind the sleeve opening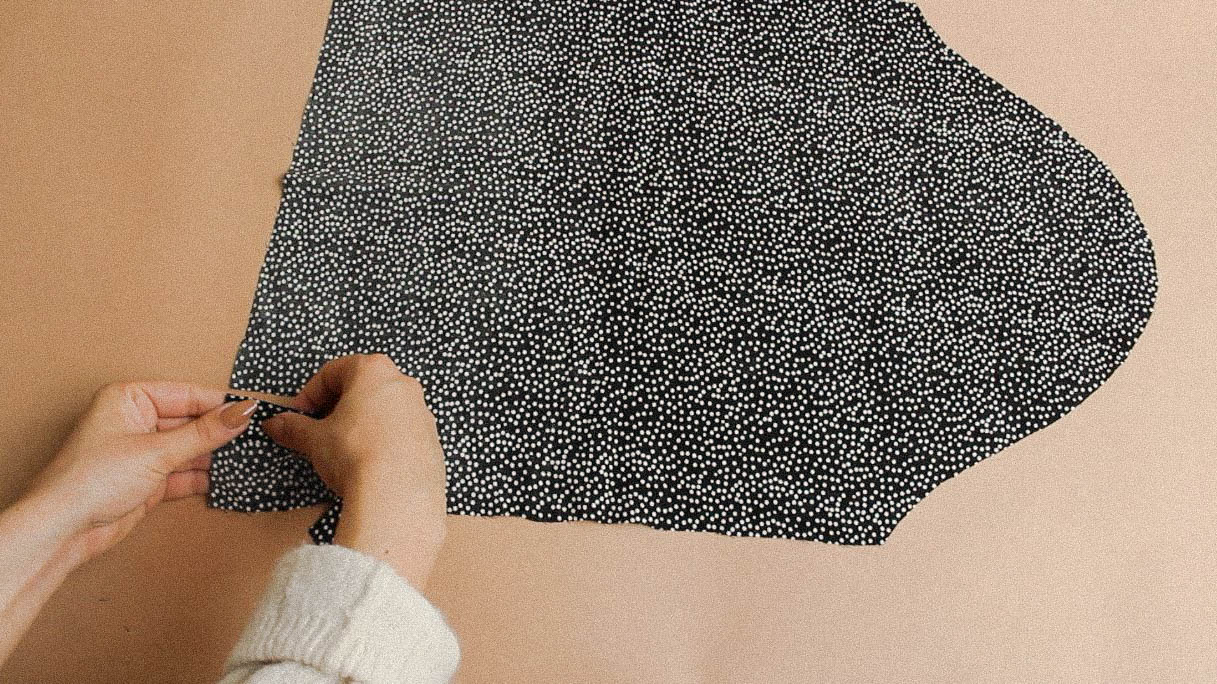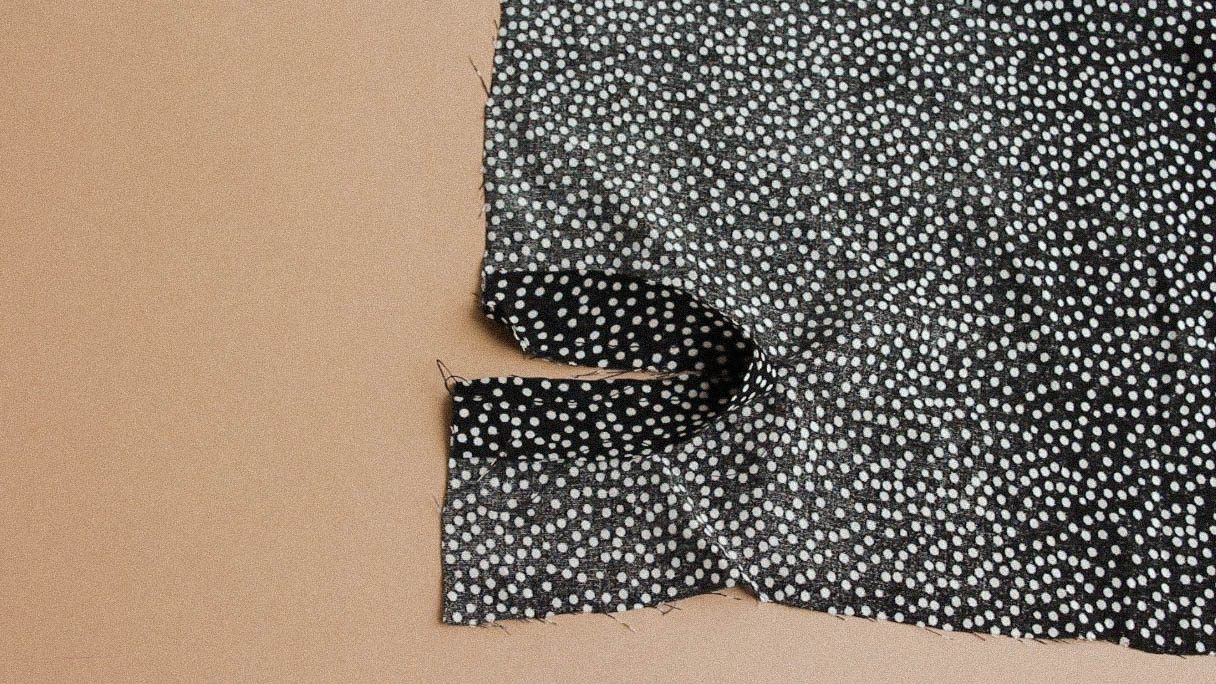 Sew the strap 0.5cm from the edge to the wrong side of the fabric
Then double fold it and topstich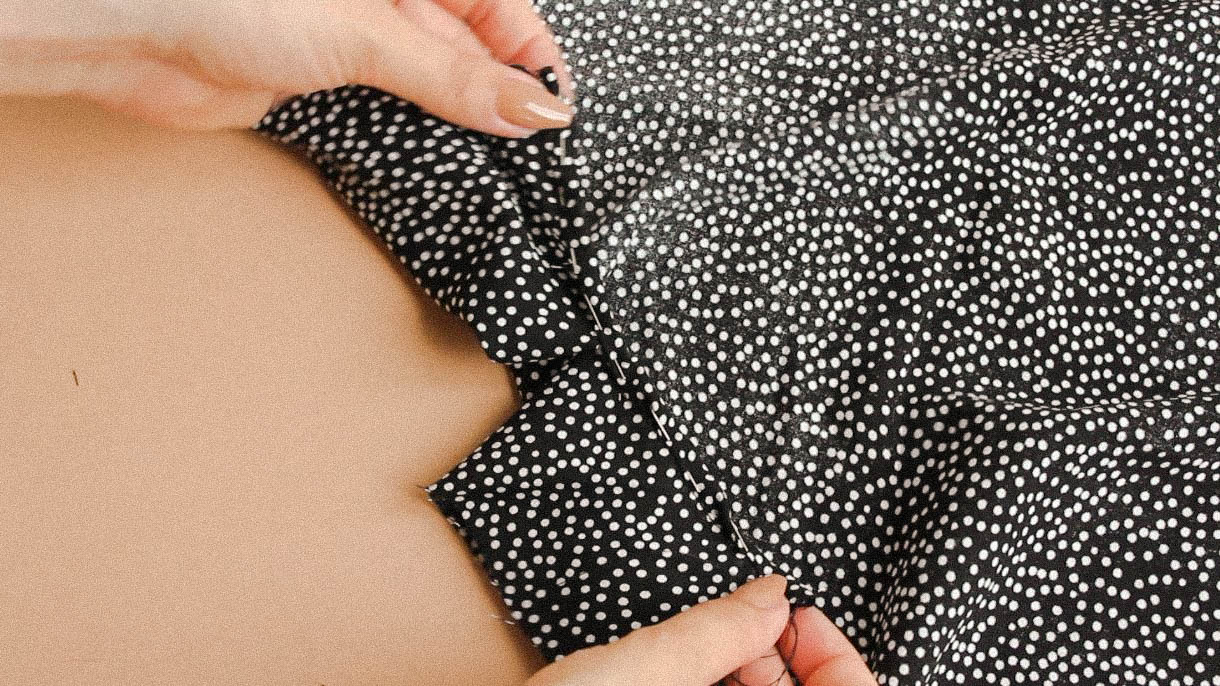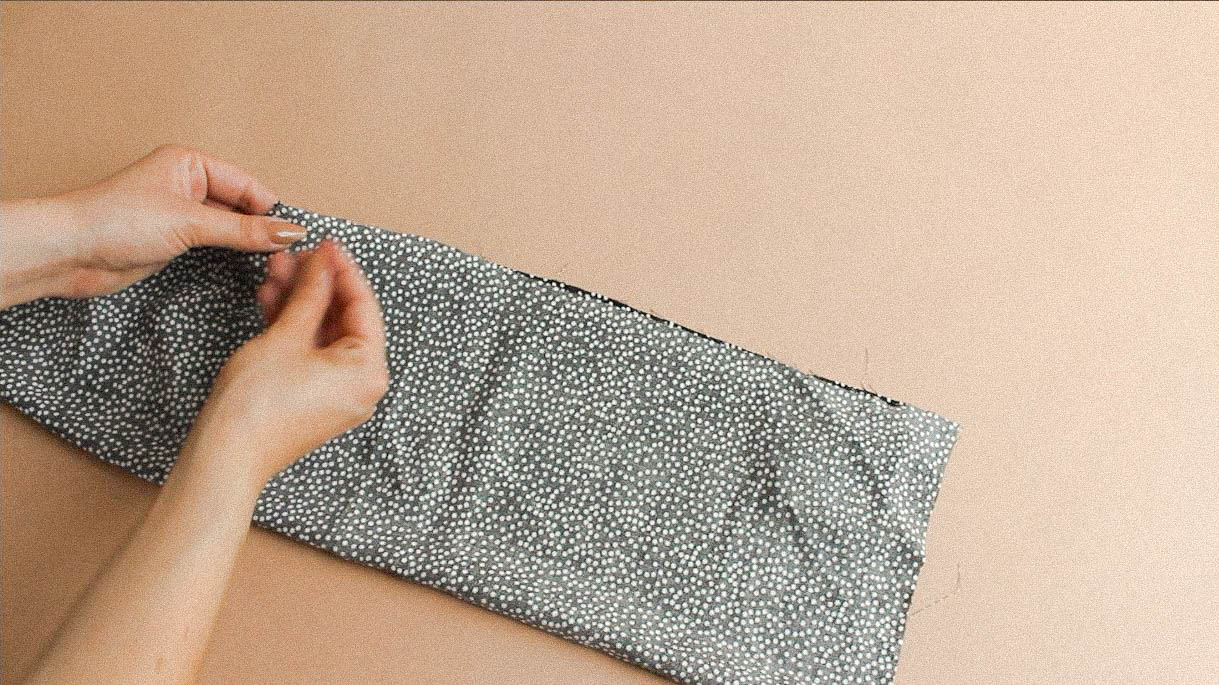 Fold the sleeve in half and stitch sides togather
Then create gather on the sleeves. Select the longest stitch length on your machine and make a stitch approx 0.5cm away from the edge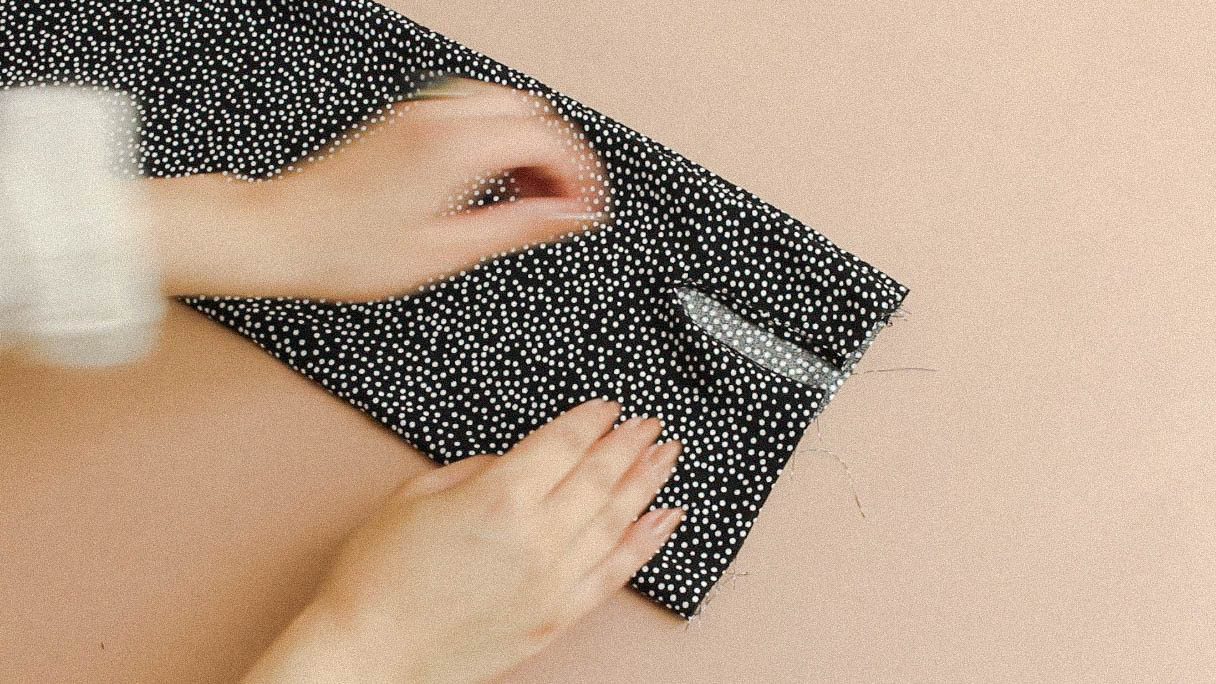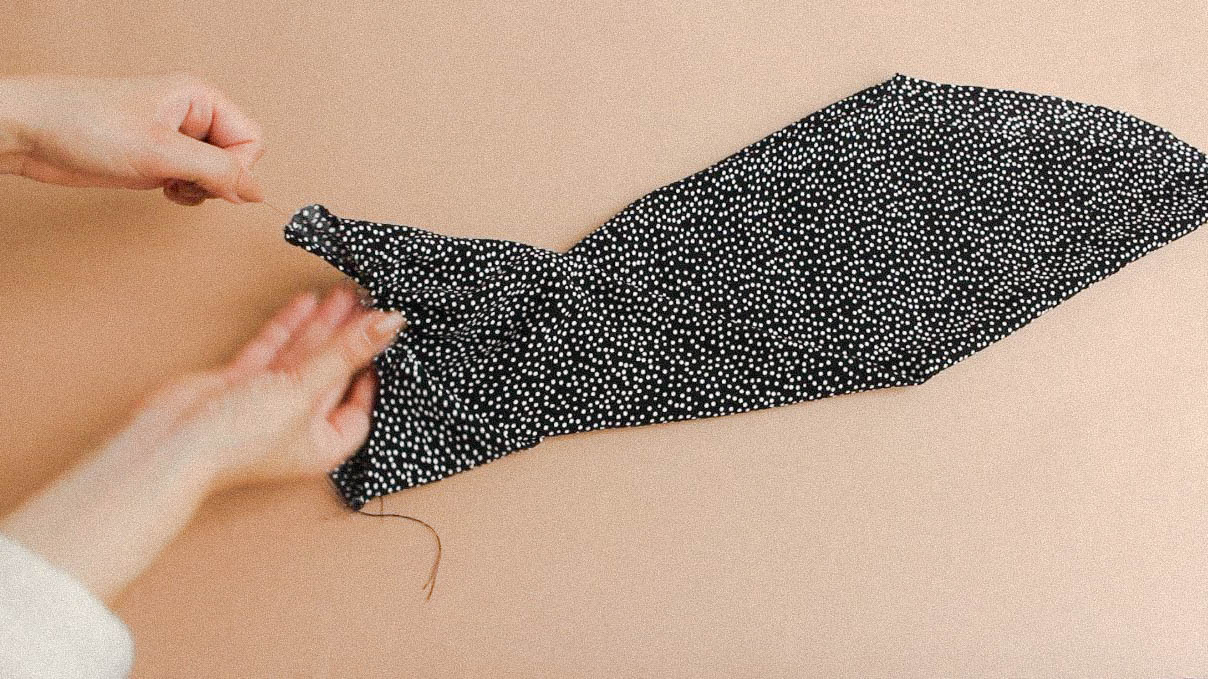 Pull the thread to create gathers
Attach the cuff to the sleeve leaving 1cm out on each side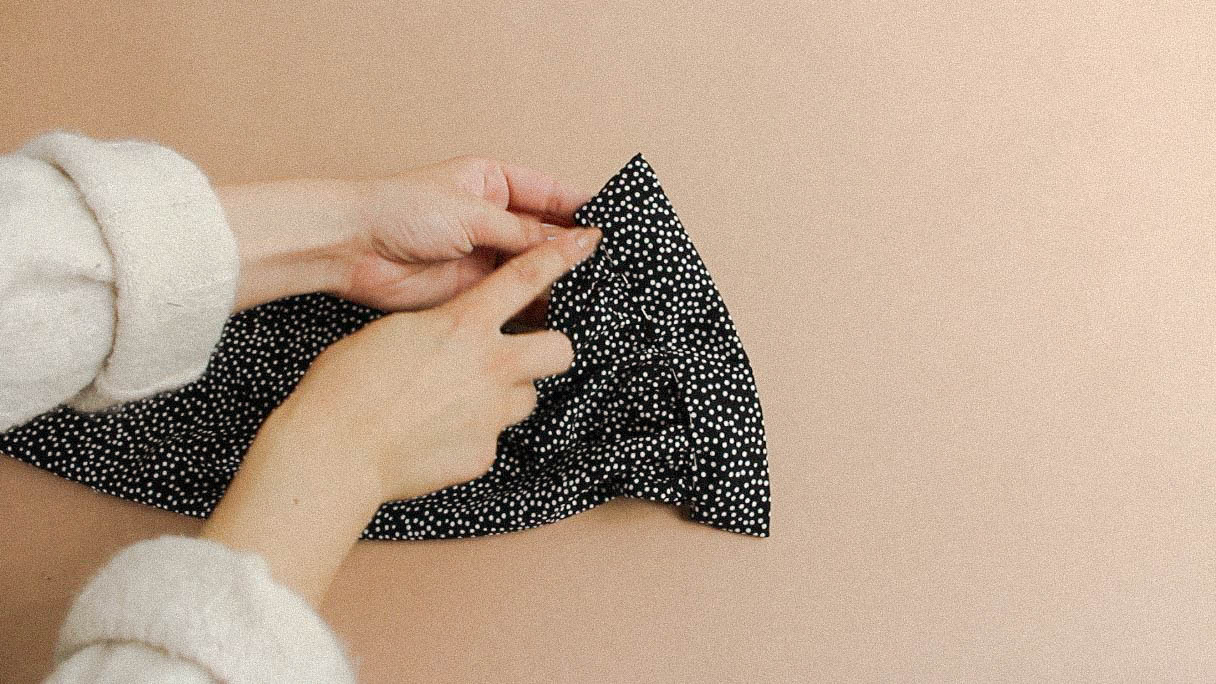 Bag out the cuff, then fold the other side by 1cm and pin in down. Then topstitch making sure to cover a previous stitch line
Insert the sleeves to the dress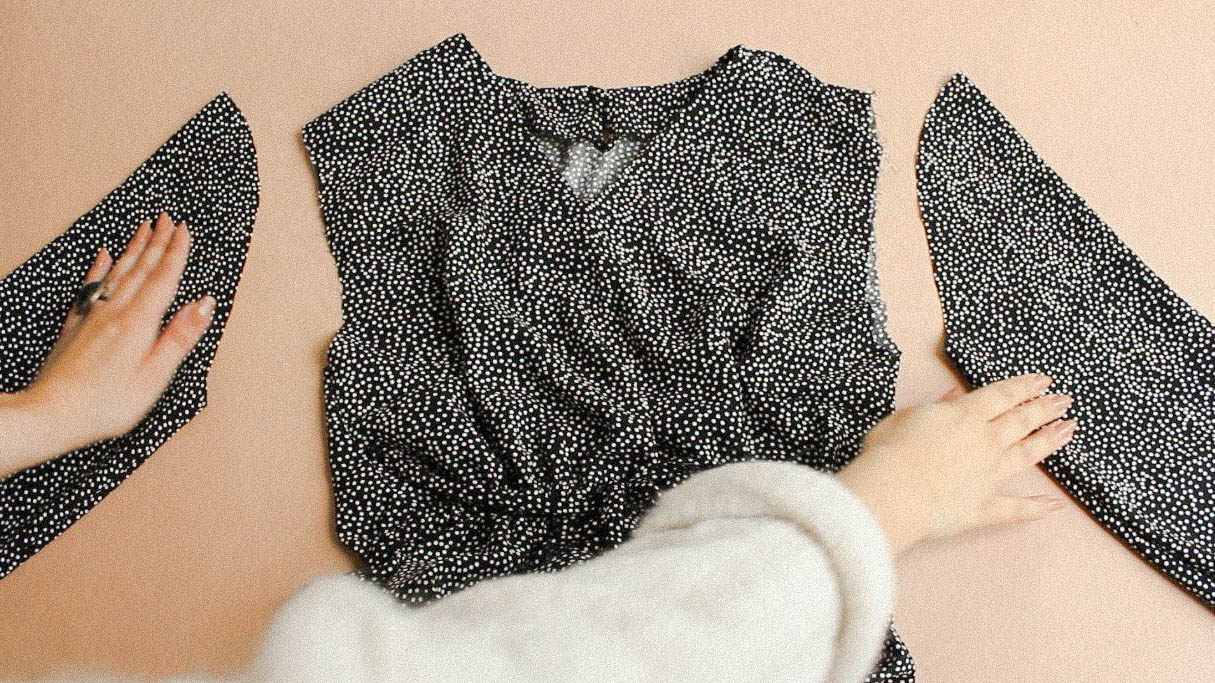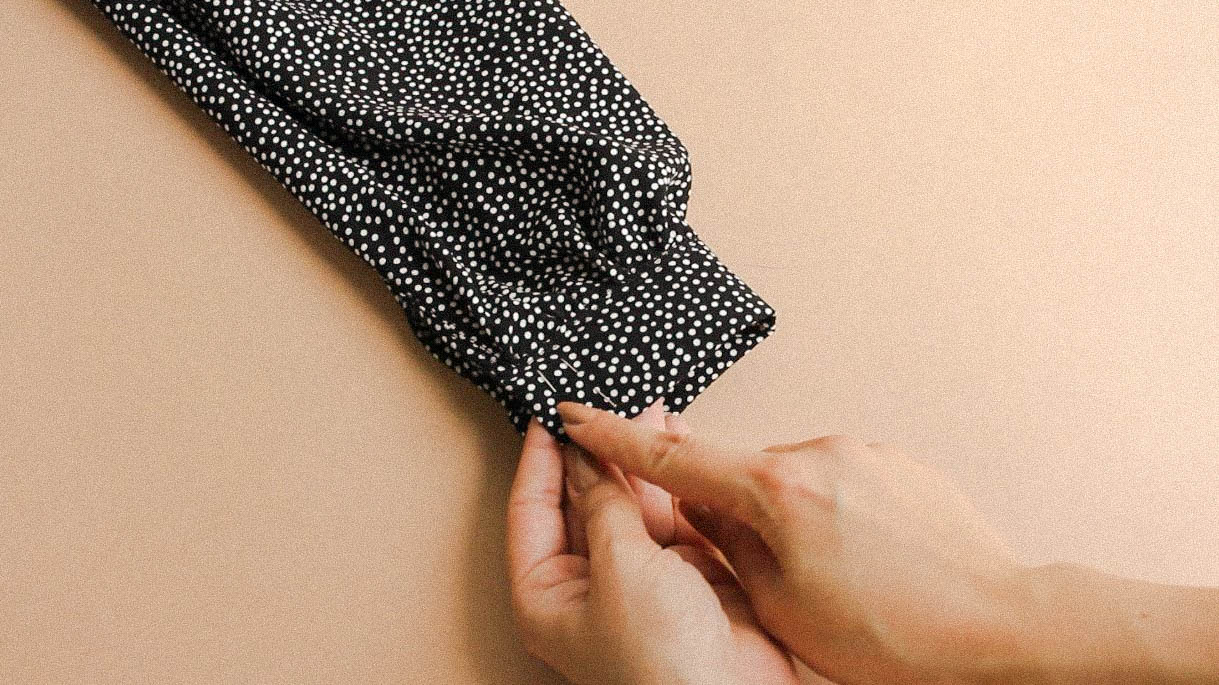 Create a buttonhole on one side of the cuff
Sew the button on the other side