HOW TO ASSEMBLE A PDF PATTERN: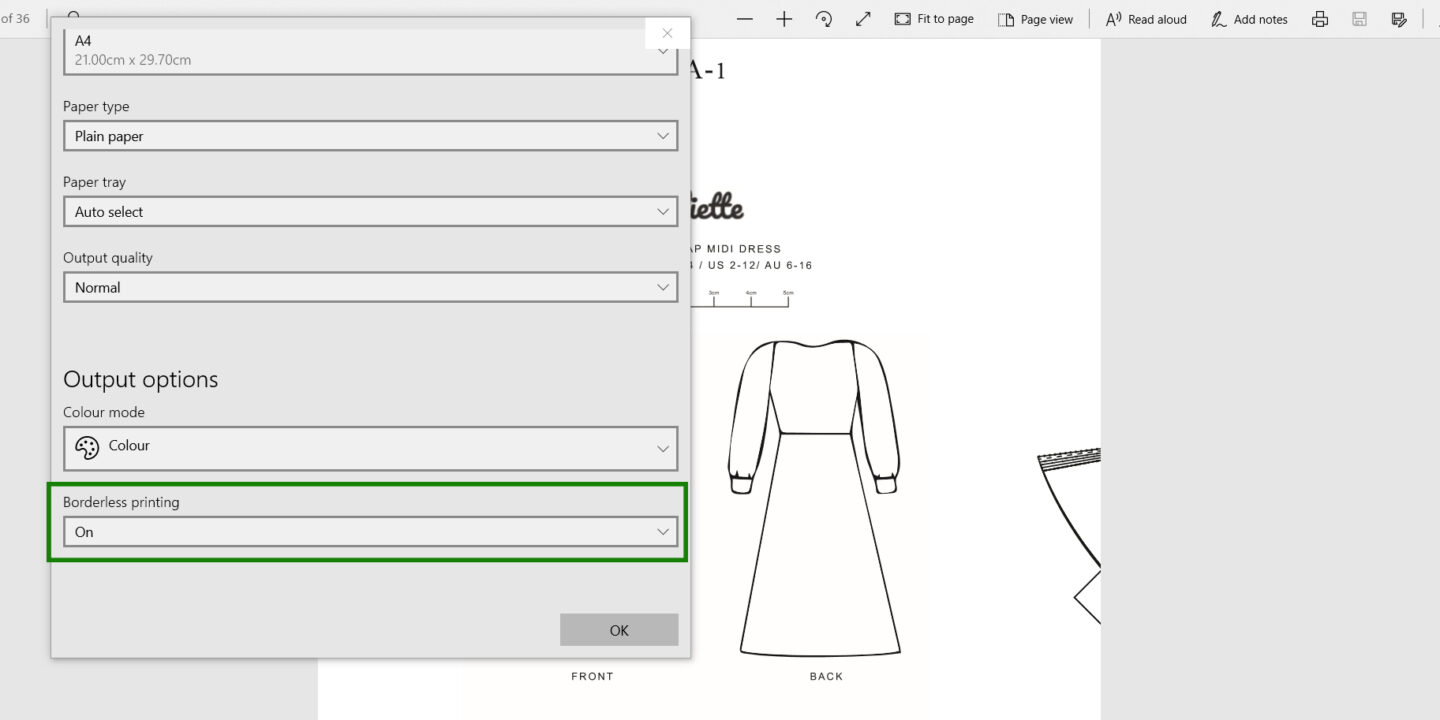 If you downloaded Amelie Top Pattern or Chloe Skirt you can simply skip this part and scroll down. 
If you downloaded the new Juliette Dress Pattern, this part is for you.
To assemble this pattern you don't need to trim anything. Just simply print the pattern in 100% scale and select "borderless printing" from the settings. The pattern should fill out the whole page without leaving any margins. Then just simply align and tape the pages together.
This is a step by step tutorial on how to assemble a PDF pattern & cut out pattern pieces on example of Amelie Cowl Neck Top.
• printed out pattern
• scissors
• measure tape
• clear tape
In the begging verify if the print out the size is correct, by measuring the centimeter scale at the top of the printed out page. If it's correct you can move to step 2. If it's not, check if your printer settings are on a 100% scale.
Trim each page where you see the scissors symbol.
Use references marks to align pages and tape together using a clear tape.
This is how it should look like, once all pieces are taped together.
Cut out all of the pattern pieces in the desired size. Use the chart on the patterns to choose your size.
Voila!
Use the first page of the booklet and tape it on the top of the A4 envelope to keep your patterns organized.