This is a step by step tutorial on how to make Nicolette Wrap Dress.
UK 6-16 / EU 34-44 / US 2-12/ AU 6-16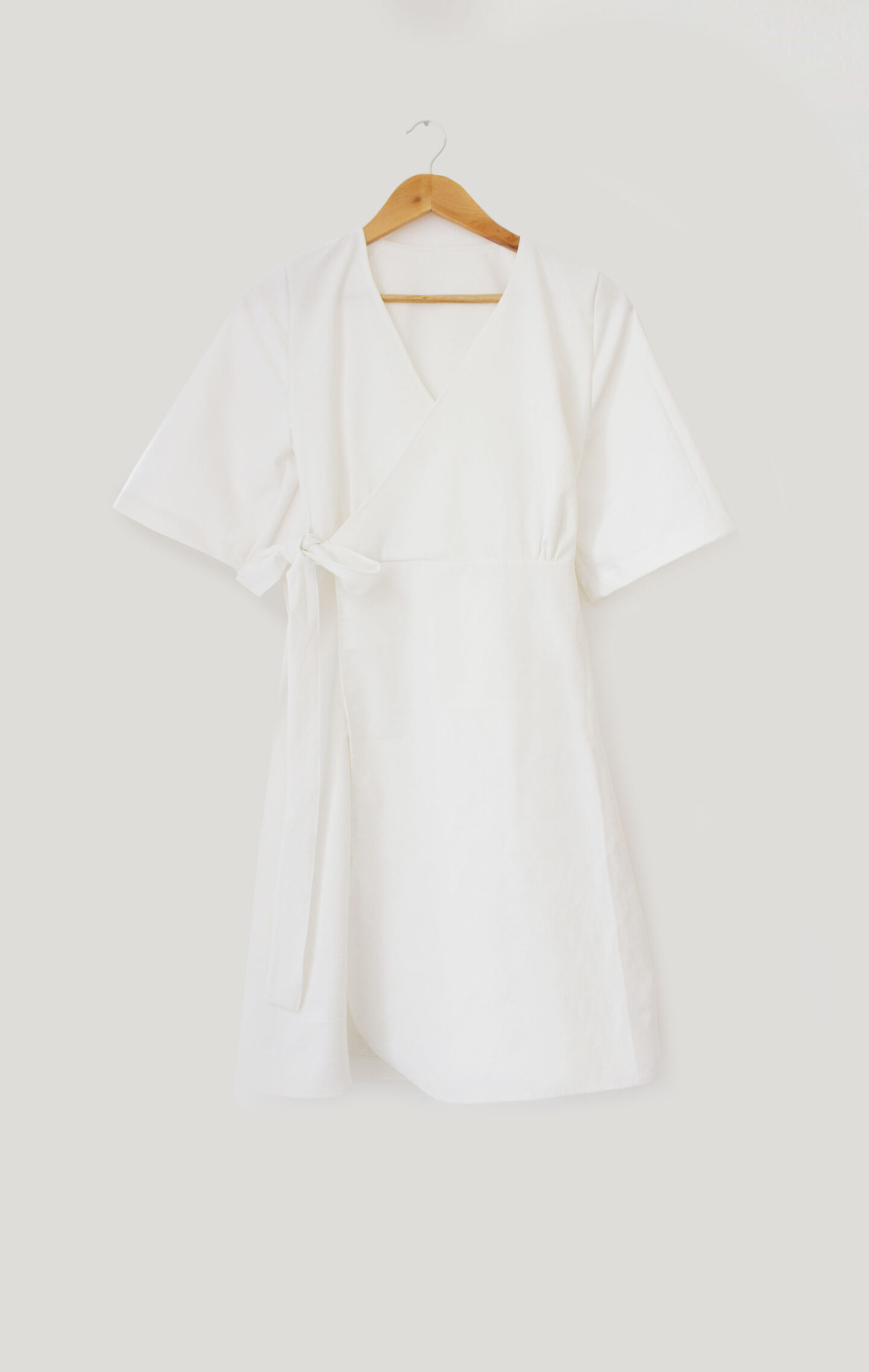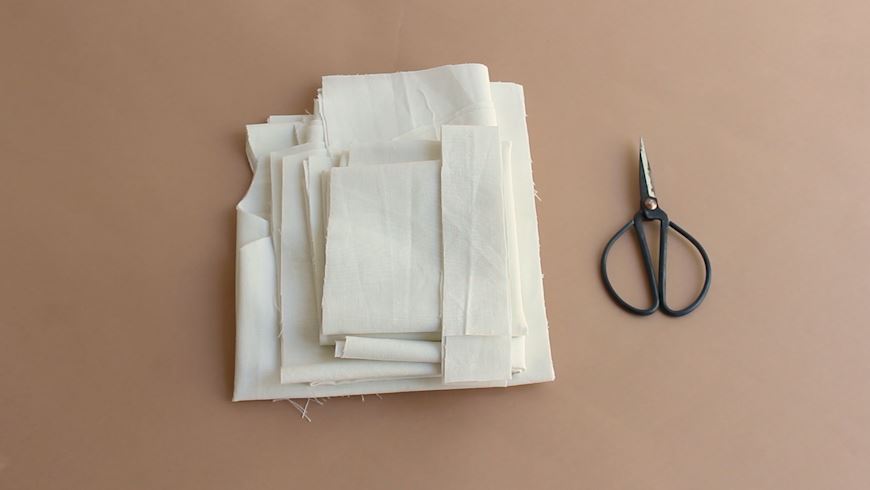 To make his dress you'll cut out pieces, scissors, pins, sewing machine and overlocker.
Pin front panels to the back panel leaving out the left side.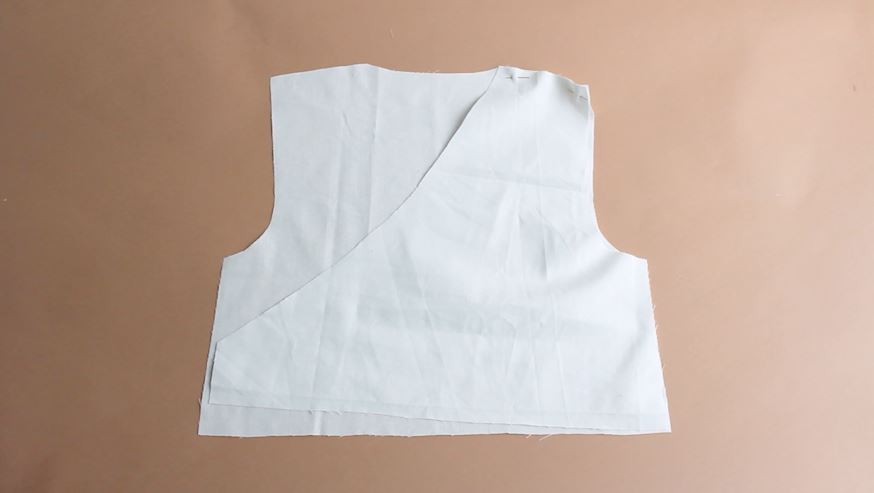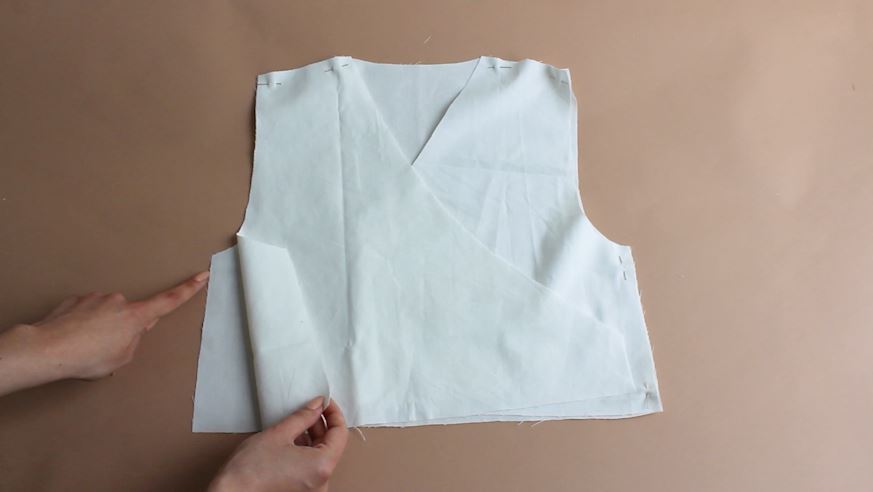 Then stitch and overlock shoulders and right side but overlock left side pieces separately.
Pin the left side and measure 2cm from the waist and then another 4cm. Use pins to mark the gap to insert the belt. Then stitch the side remembering to leave a gap.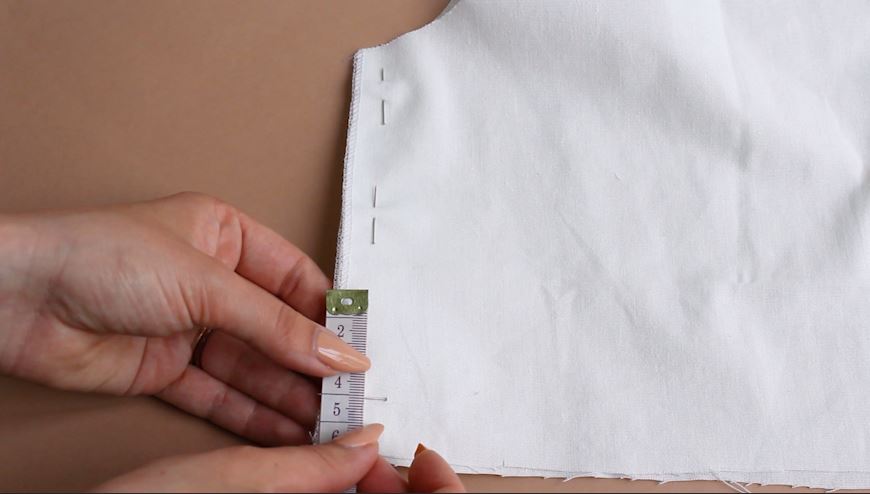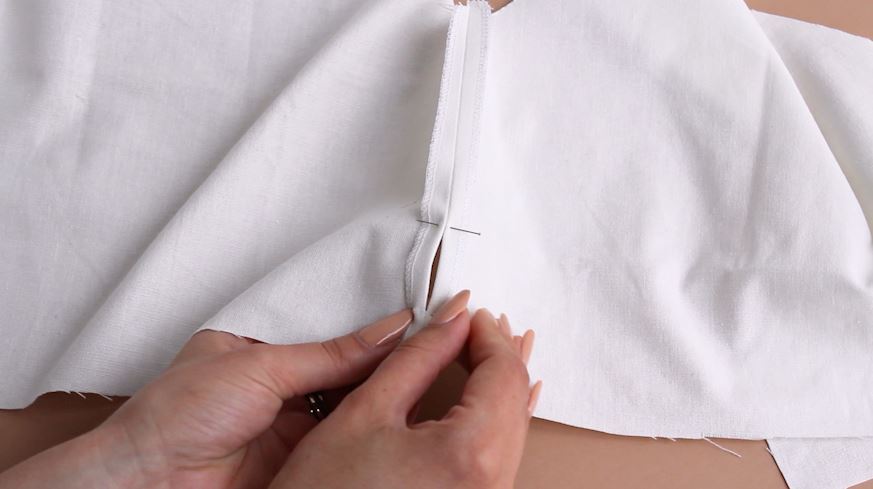 Press the seam open and make two secure back tack stitches at the top and bottom of the opening.
Double fold the neckline opening.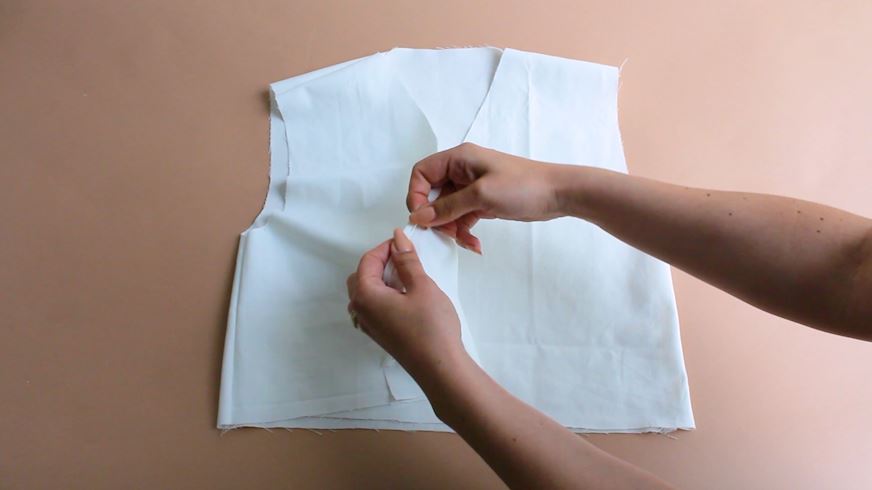 Join all three skirt panels together and overlock the sides.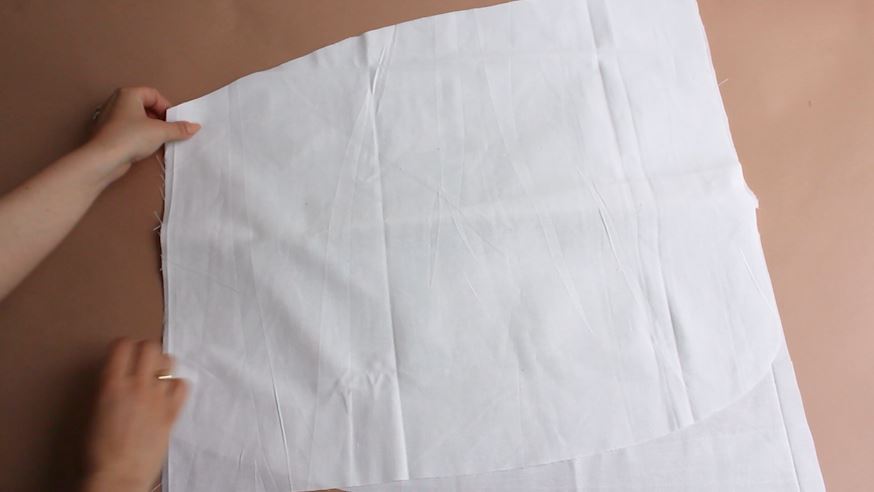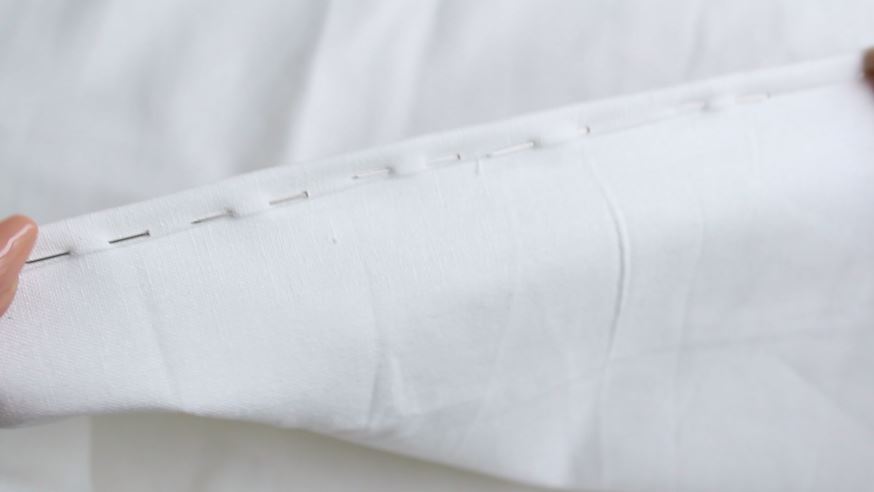 Then double fold the skirt opening.
Topstitch the skirt opening.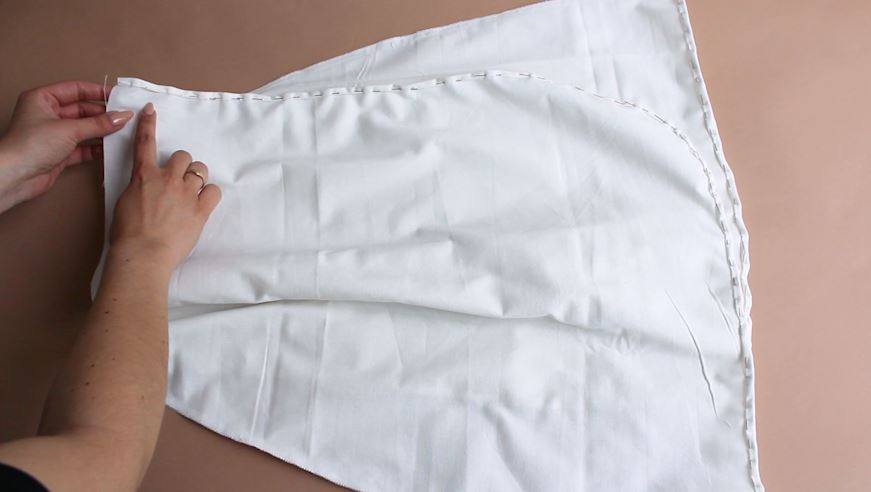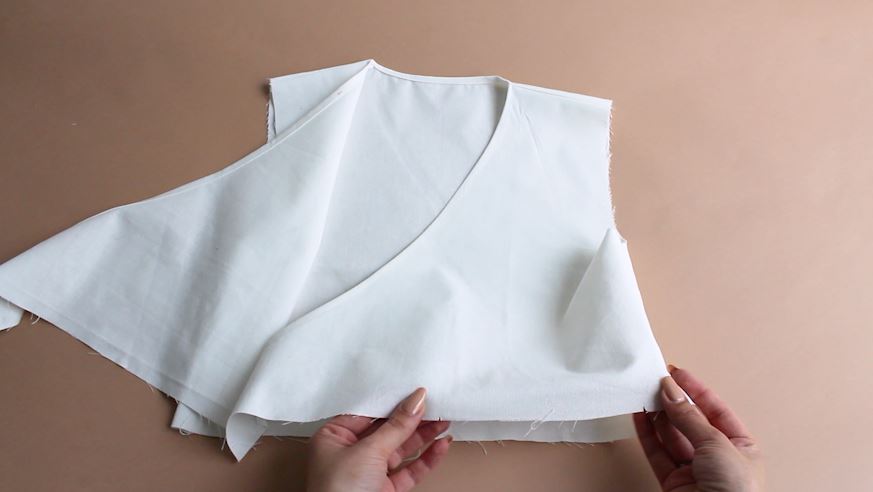 Make a stitch inside notches on the front and back panels using the longest stitch length on your machine.
Pin top to the skirt starting from the side seams and leave out extra 1cm on the ends.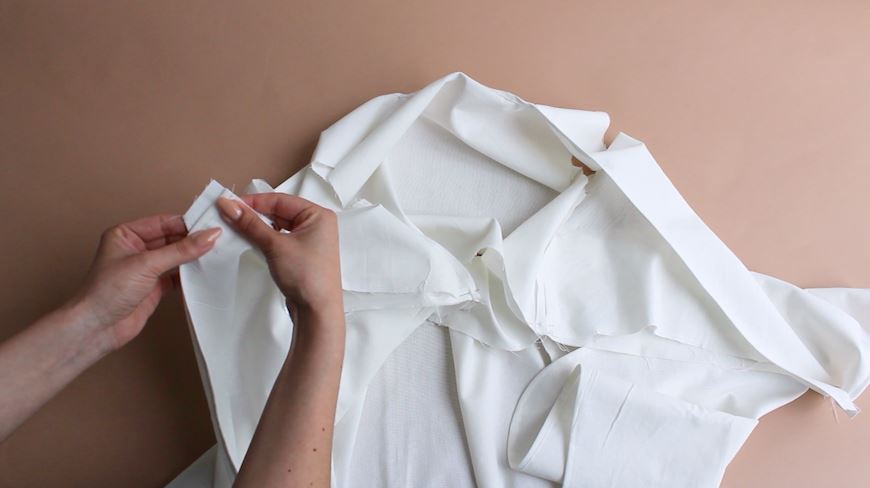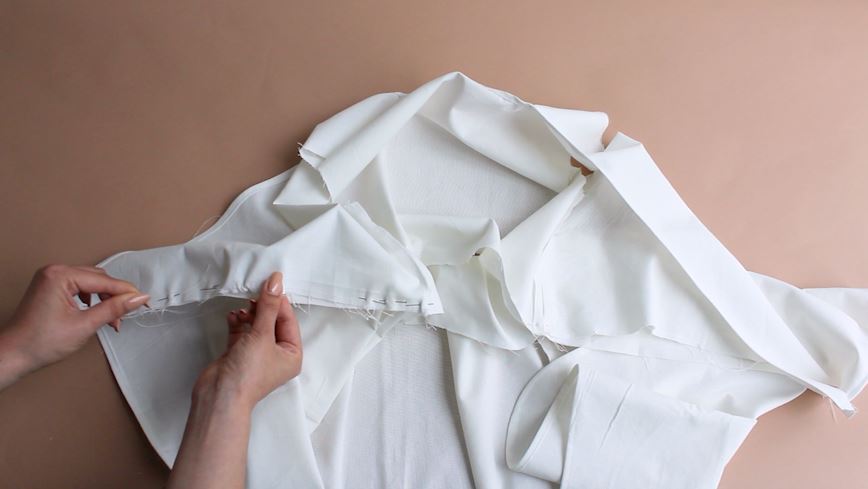 Once all parts are pinned, create gathers. Keep working on the gathers until the top and skirt panels will match.
Now we are going to bind this seam using a waist binding stripe provided in the pattern file. I ran out of fabric so mine is made out of two equal pieces. By doing this step we are going to cover all of the threads and stitches making your garment super neat.
Stitch the strap to the waist seam allowance.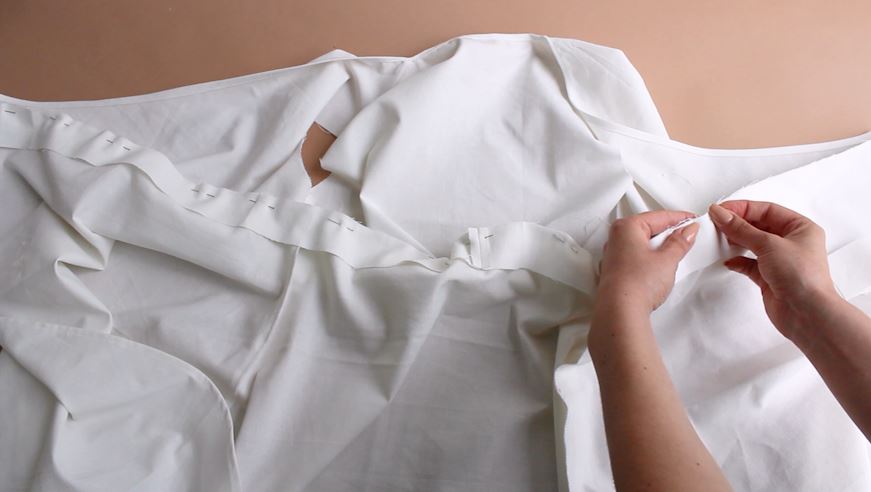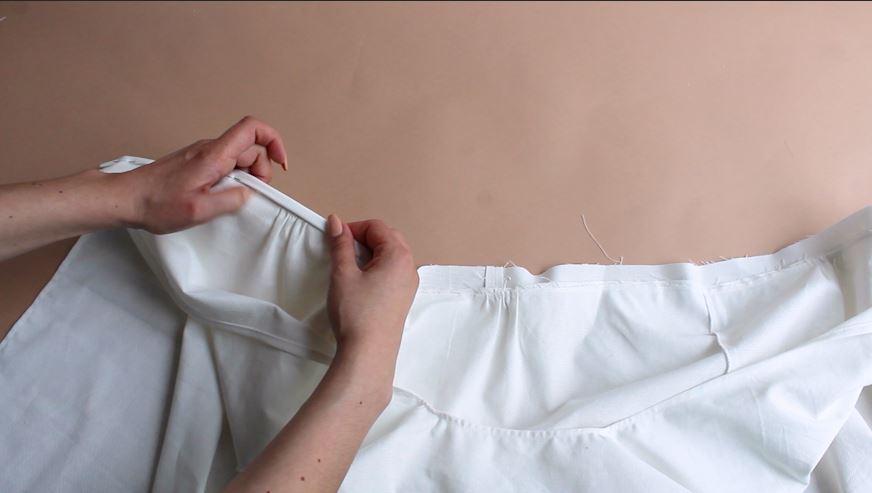 Double fold the strap to cover the seam line and topstitch.
Next step is to attach the belts. Add a shorter belt to your left side and longer belt to your right side.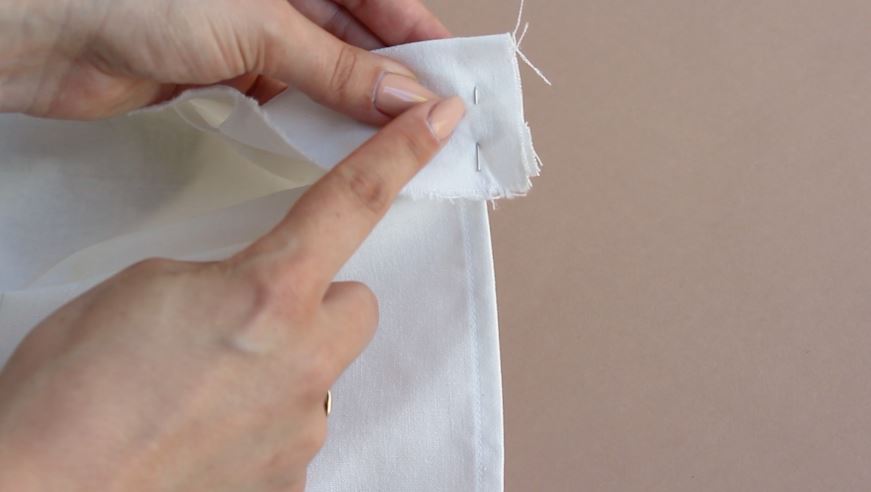 Fold the belt in half and insert the top's edge inside. Making sure that the top bit falls right into the belt's fold line and that you have approx. 1cm left at the bottom.
Turn strap to the right side and fold the bottom by 1cm.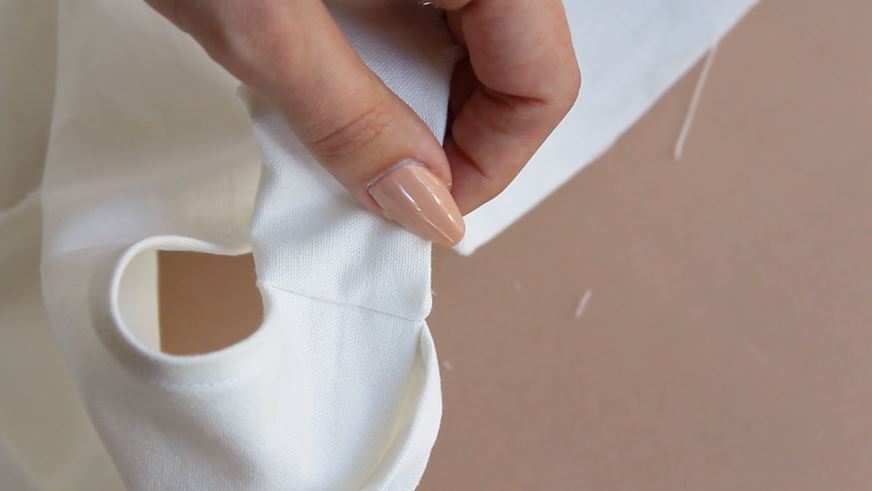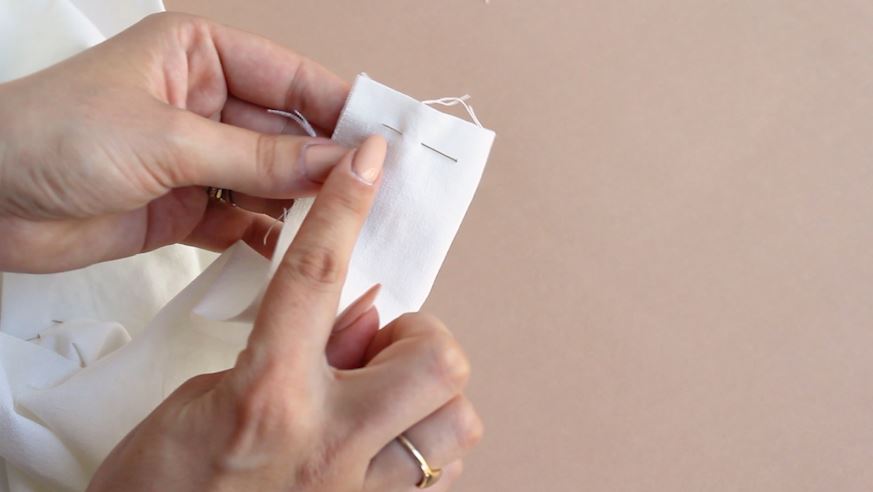 Before sewing the belt we need to finish the ends. Fold them in half, stitch, then trim the excess fabric and bag them out using scissors to make the corners nice and pointy.
Continue to fold the belt inside by 1cm.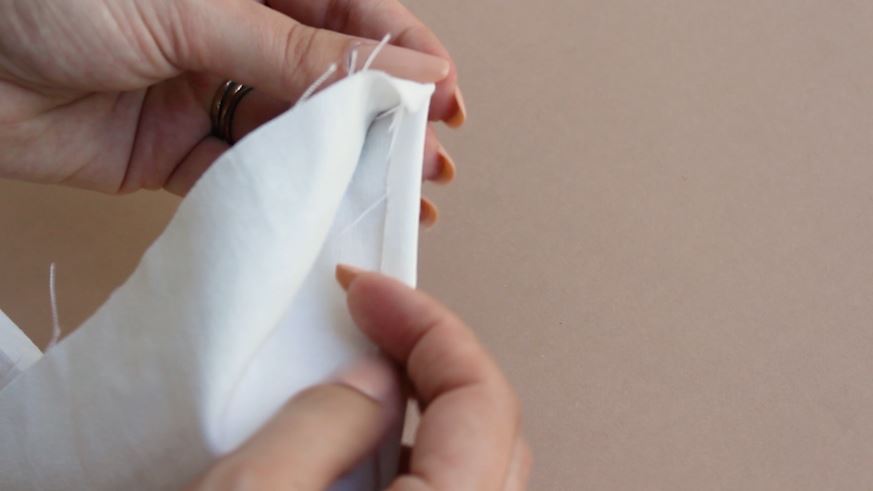 Fold a sleeve in half, stitch and overlock the edge.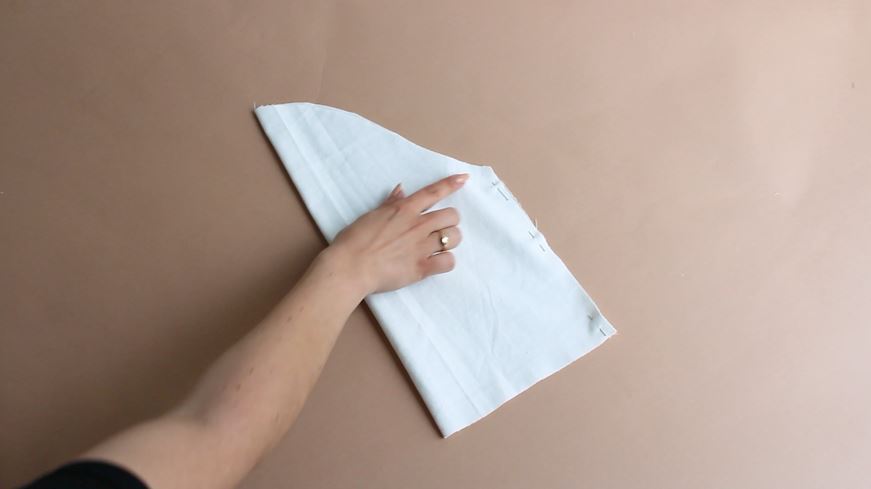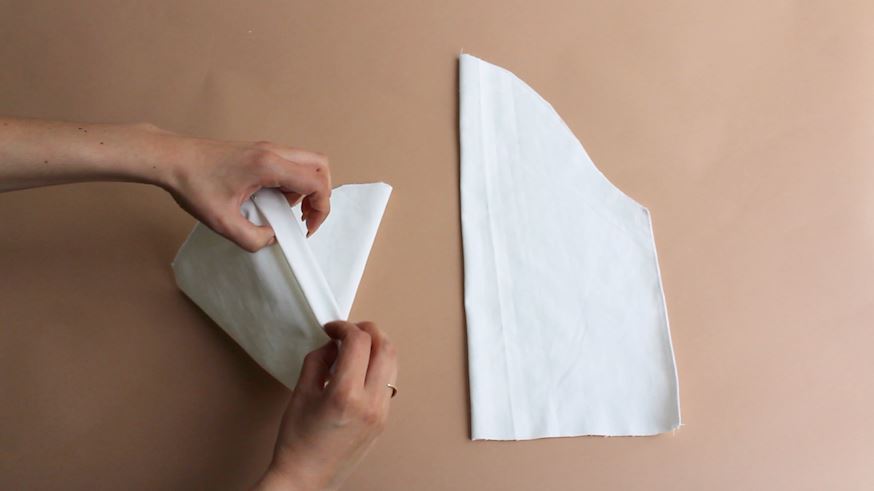 Then double fold the hem by 1 cm and then again by 3cm and topstitch.
Insert the sleeves to the dresses, stitch and overlock the armholes.