This is a step by step tutorial on how to make Roselyn Midi Wrap Dress.
UK 6-16 / EU 34-44 / US 2-12/ AU 6-16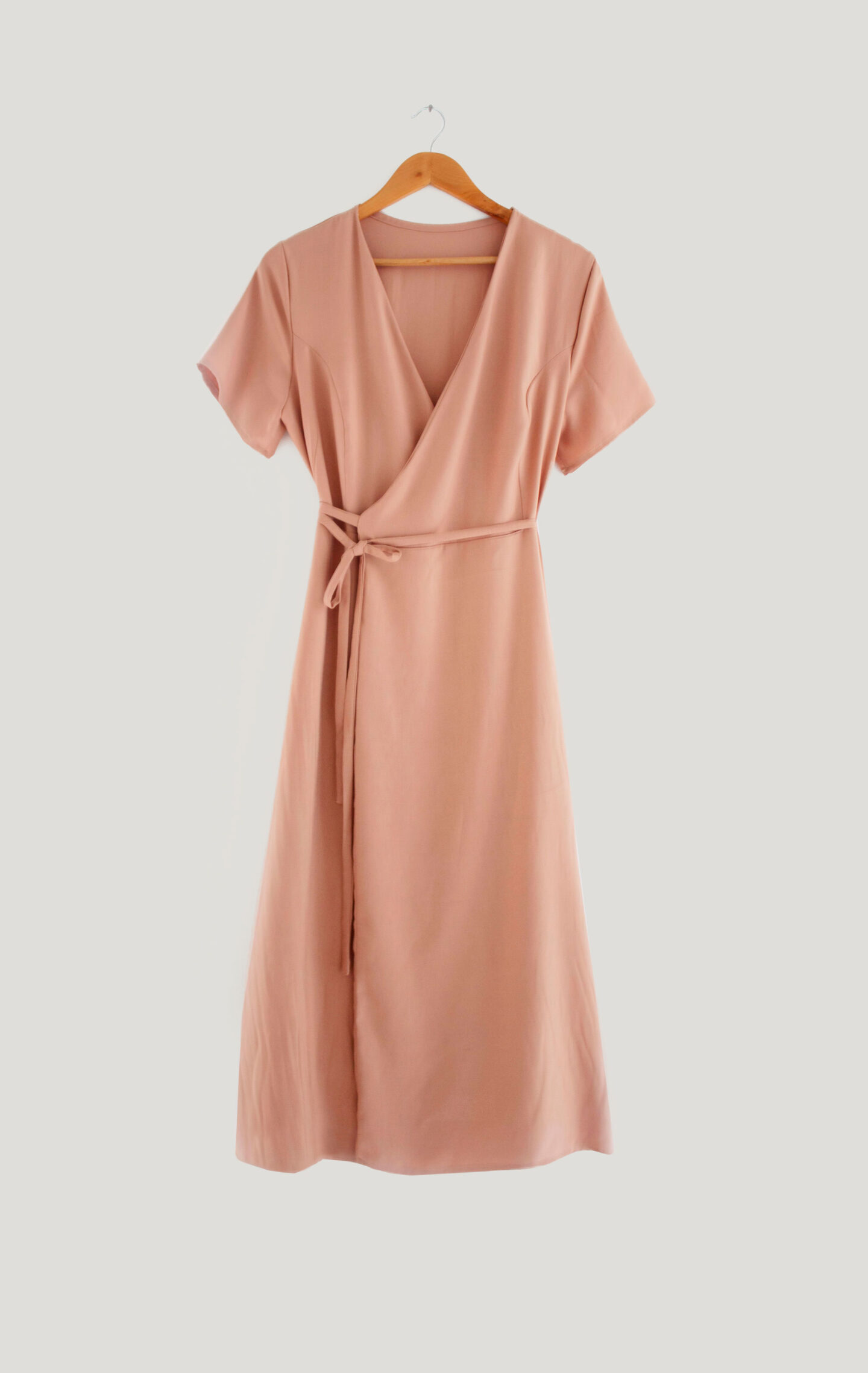 First, we are going to start by making a princess line.
Take two front panels pin them together, sew and overlock the seam.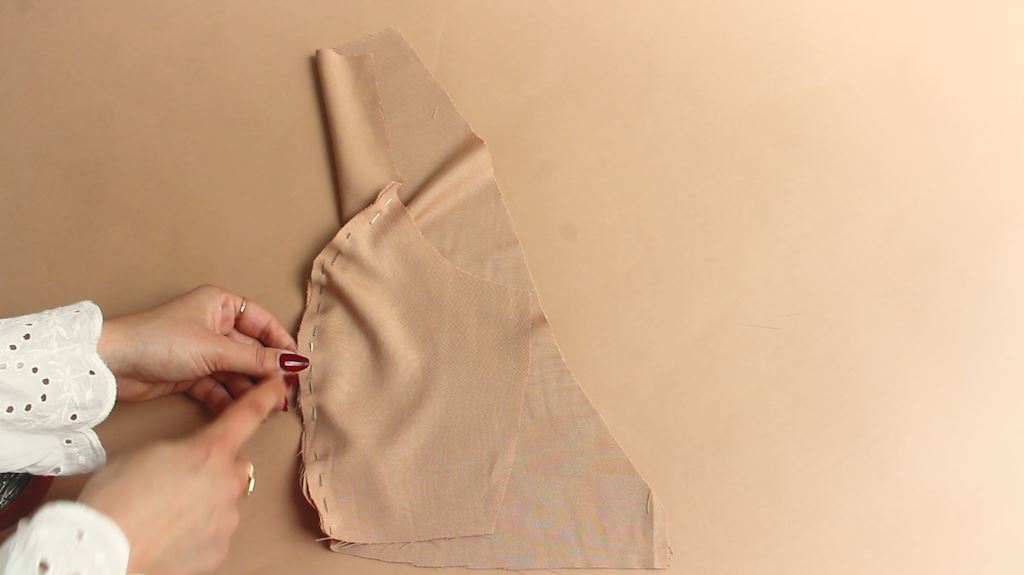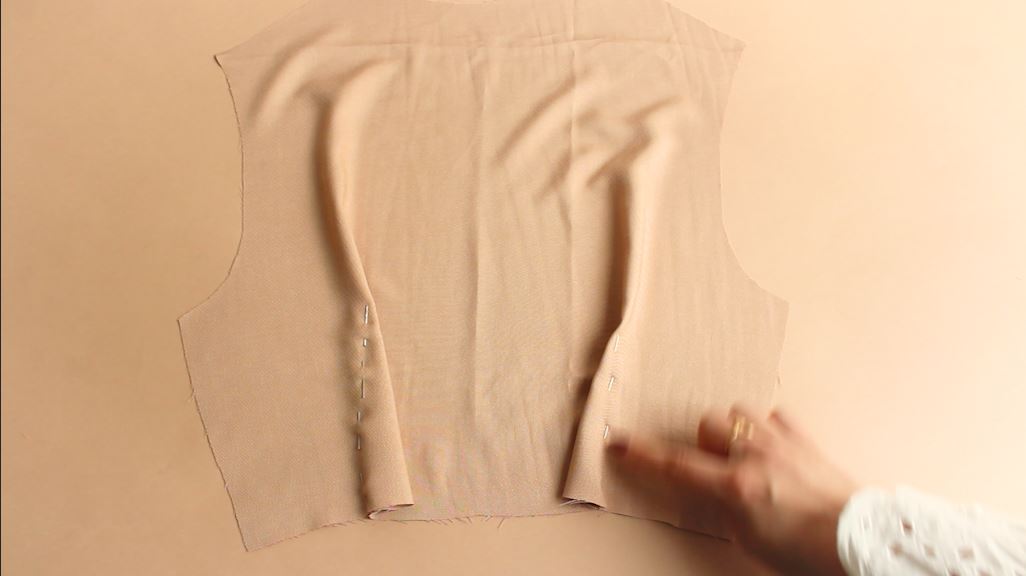 Then create two darts on the back bodice panel.
Sew bias neck strap, to the right side of the back panel approx. 0.5cm wide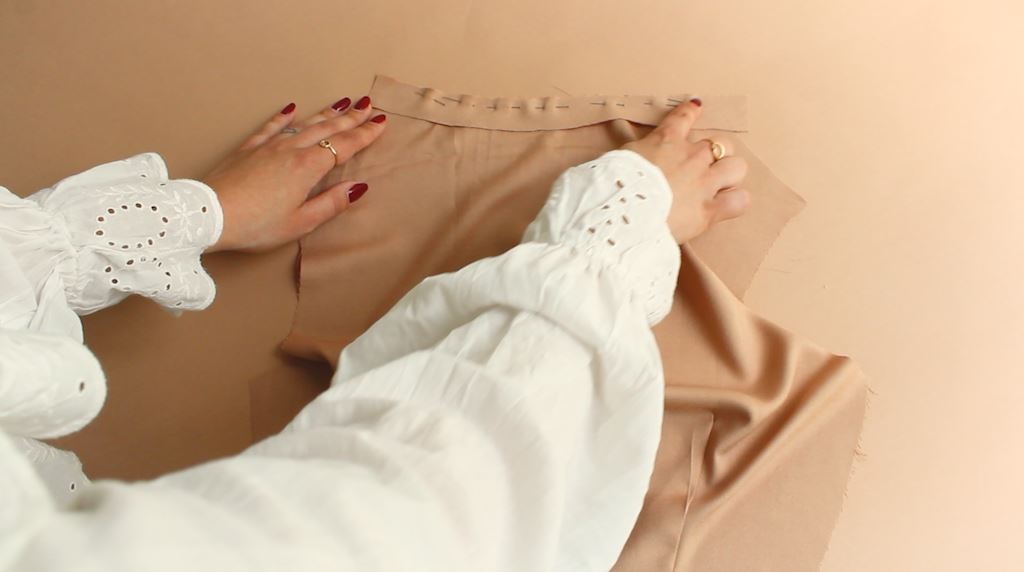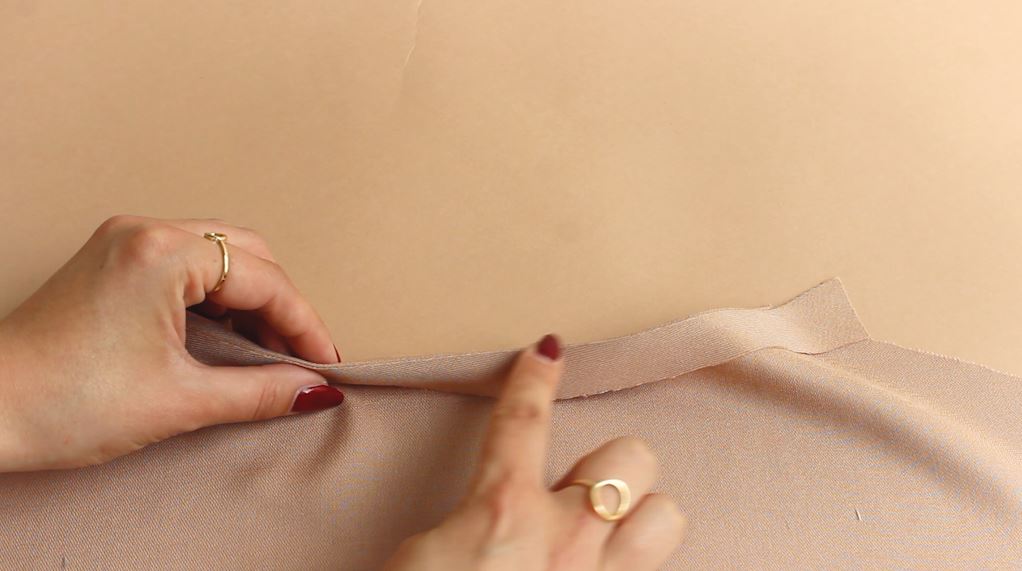 Press the seam and fold the strap twice, so your seam line should now be at the top.
Then topstitch as close to the edge as possible on the top and bottom of just folded strap.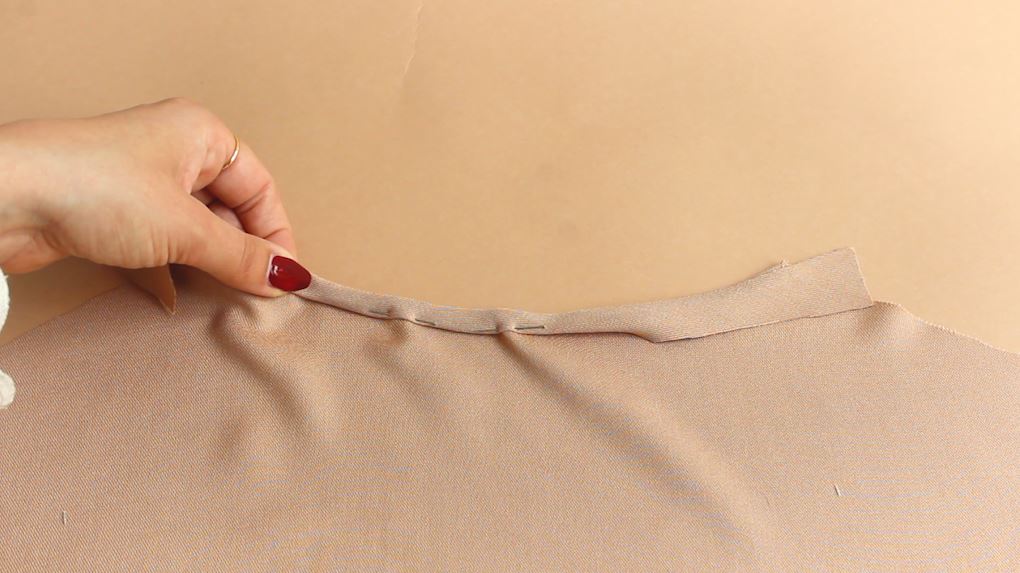 Create two back darts on the back skirt panel.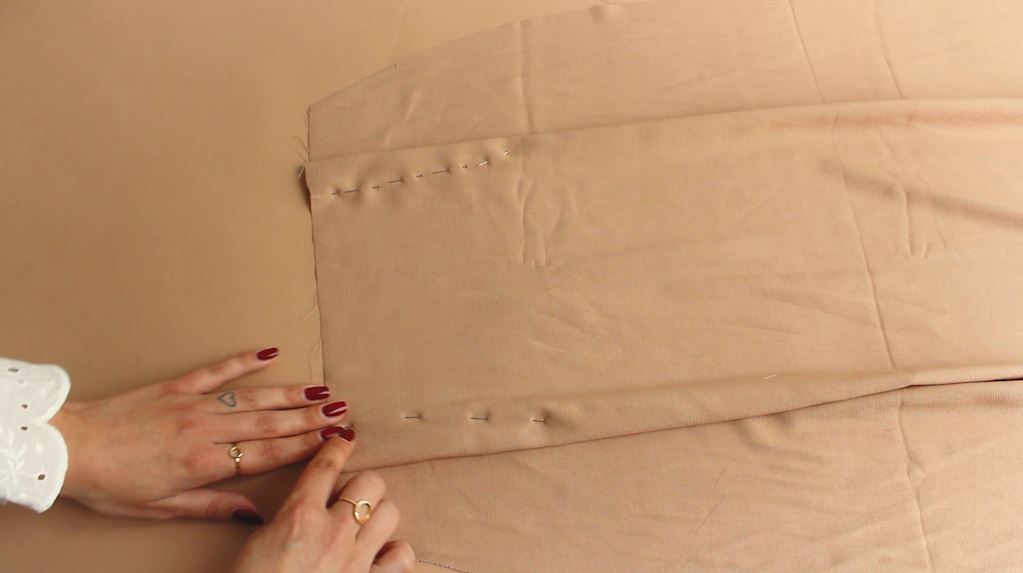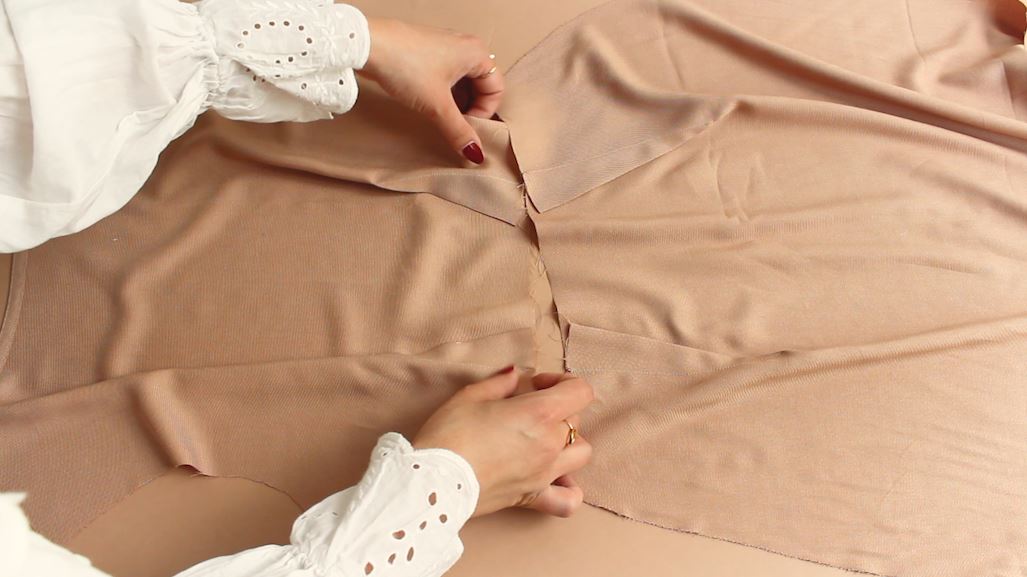 Join back bodice and skirt panel together.
Join front bodice and skirt panel together.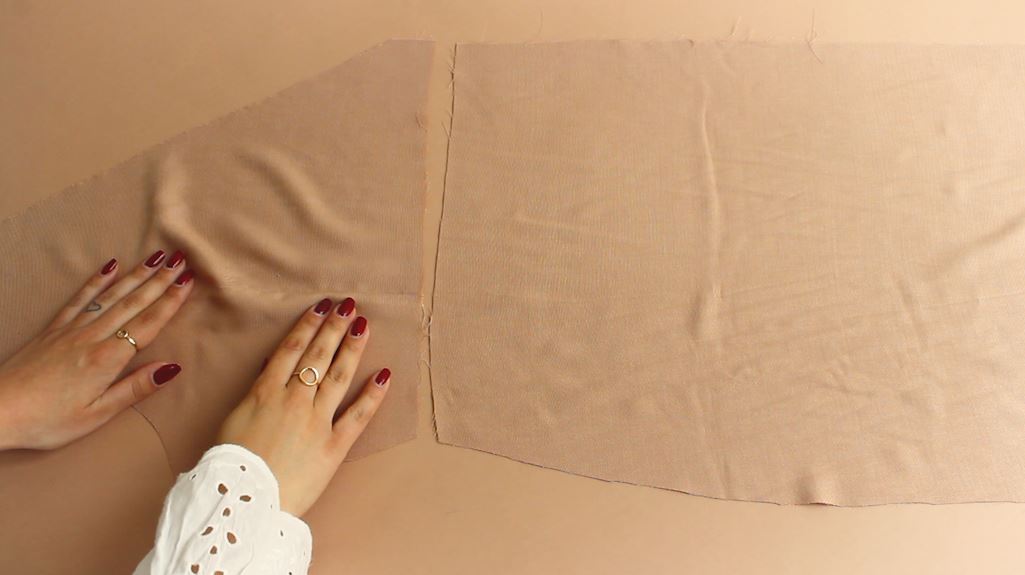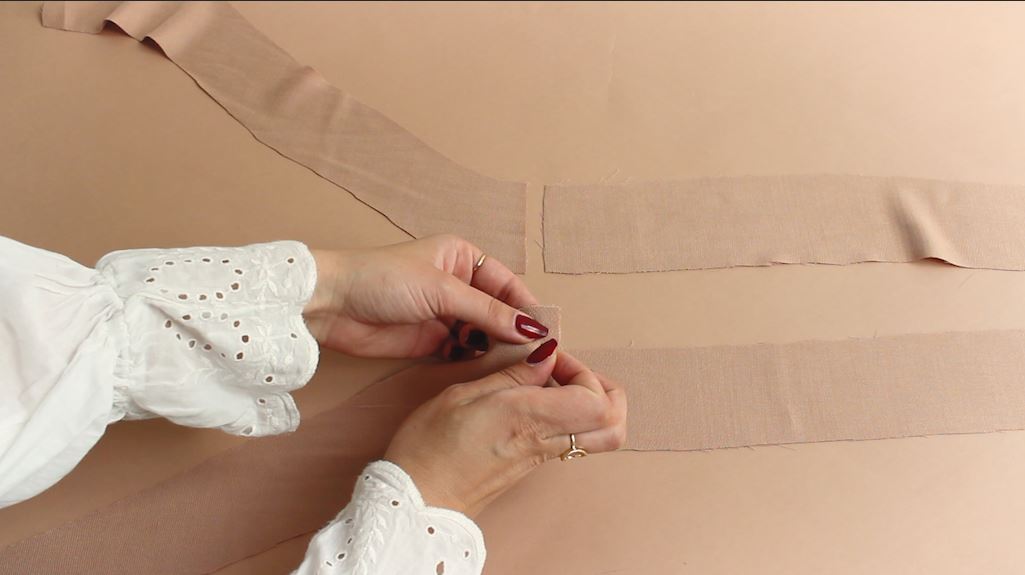 Moving on to the facing sew dress facing panels together.
Overlock the outer edge of the facing.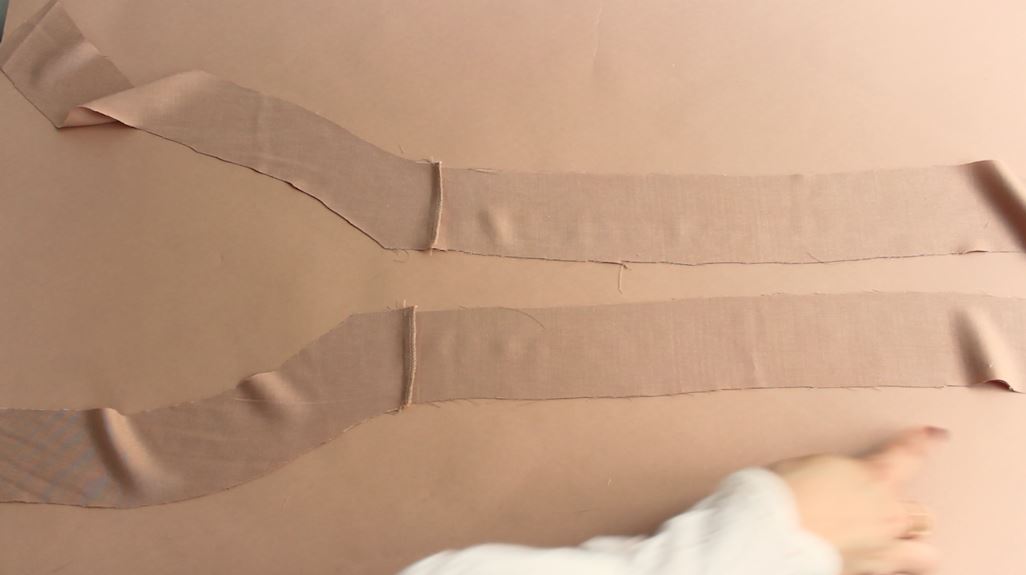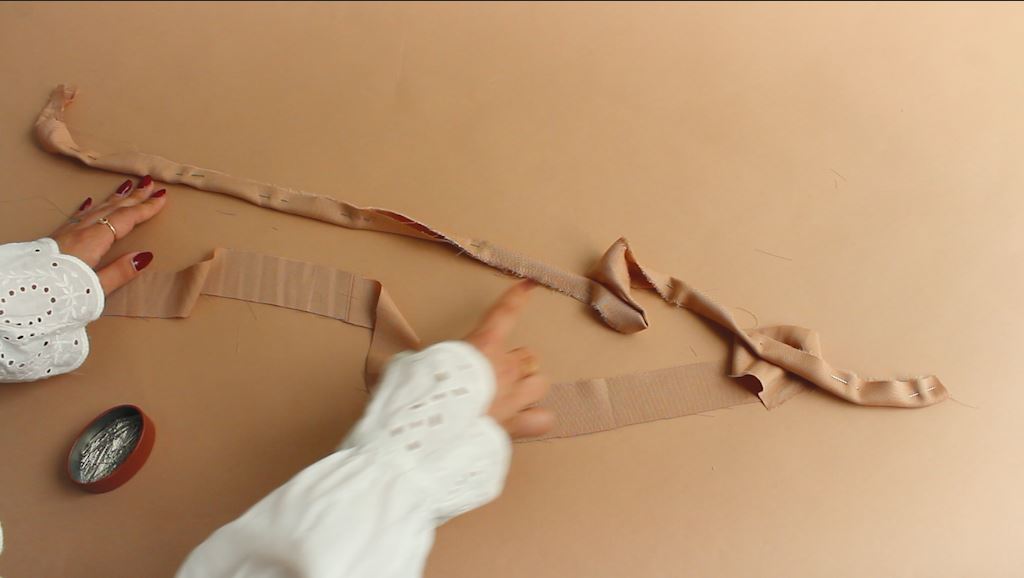 Before we move on we need to make straps. Take a belt piece, fold it in half.
Sew and bag out using a loop turner.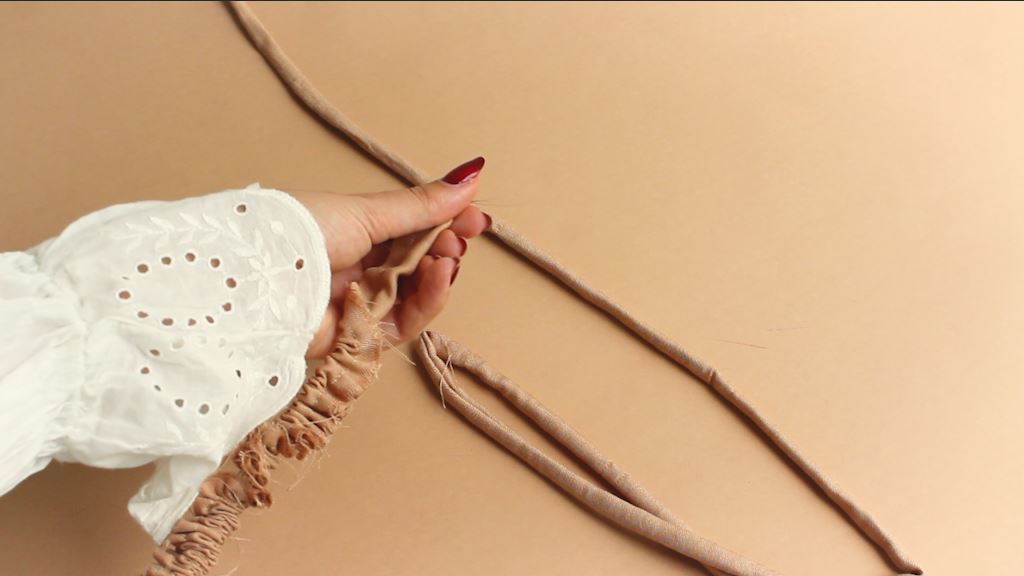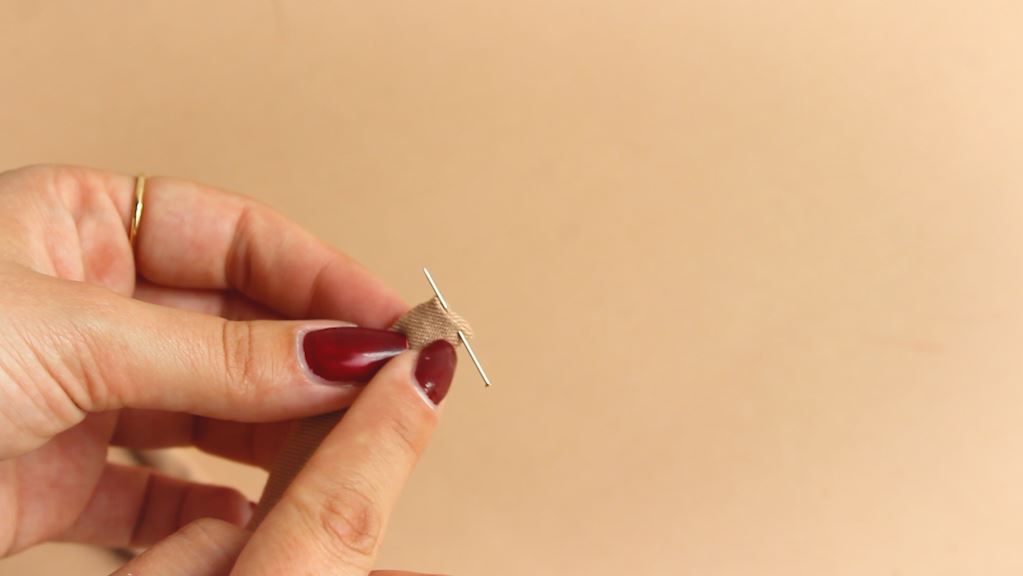 To finish the belt fold the ends inside and topstitch.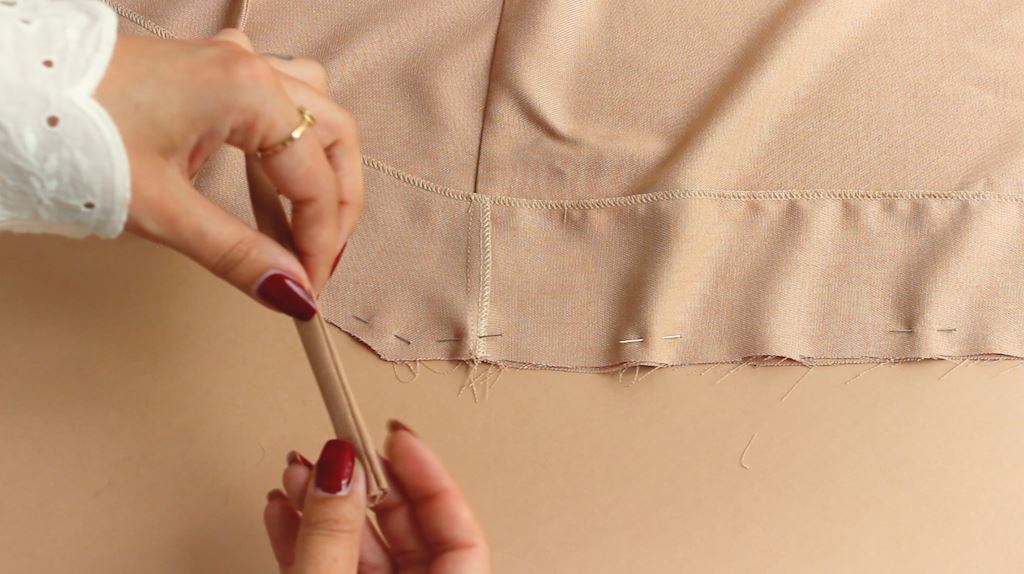 Insert the straps on each side and sew the facing to the dress.
Overlock the side of left front and back panel.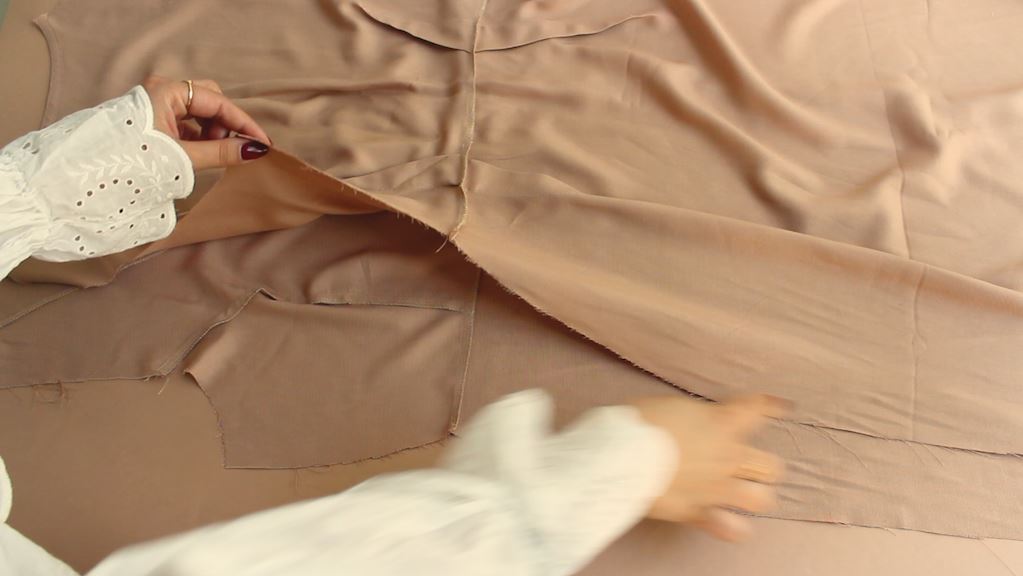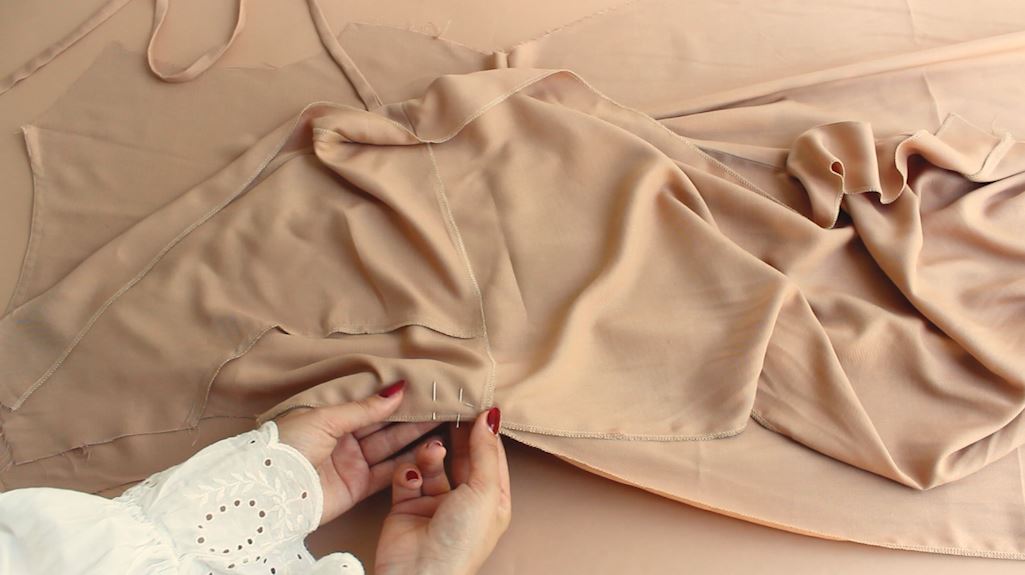 Pin sides together and leave approx 1,5cm gap for the belt. This is how the dress will wrap over. Then sew and overlock the sides and shoulders.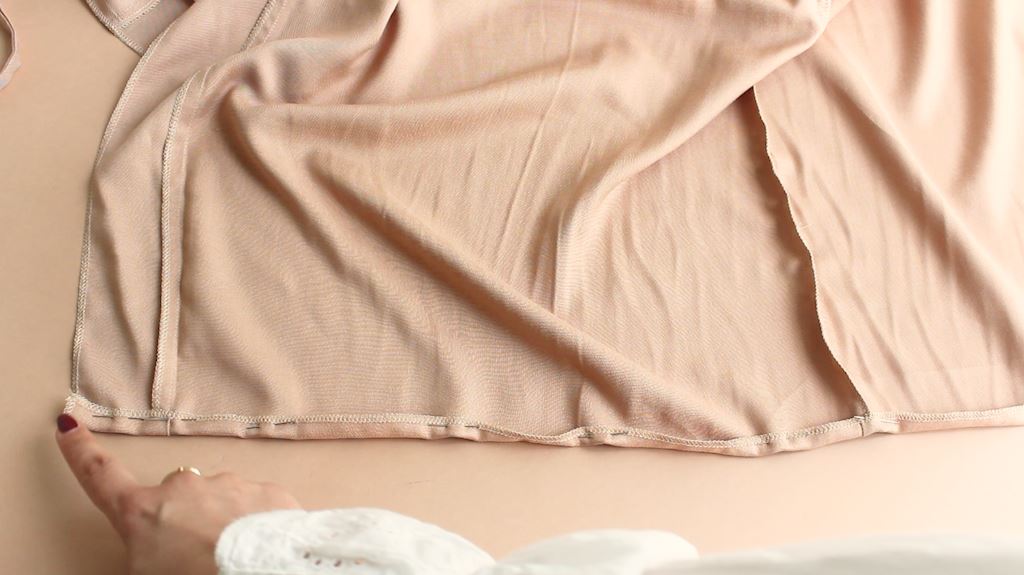 Fold hem by 1 cm and topstitch.
Then fold facing and topstitch.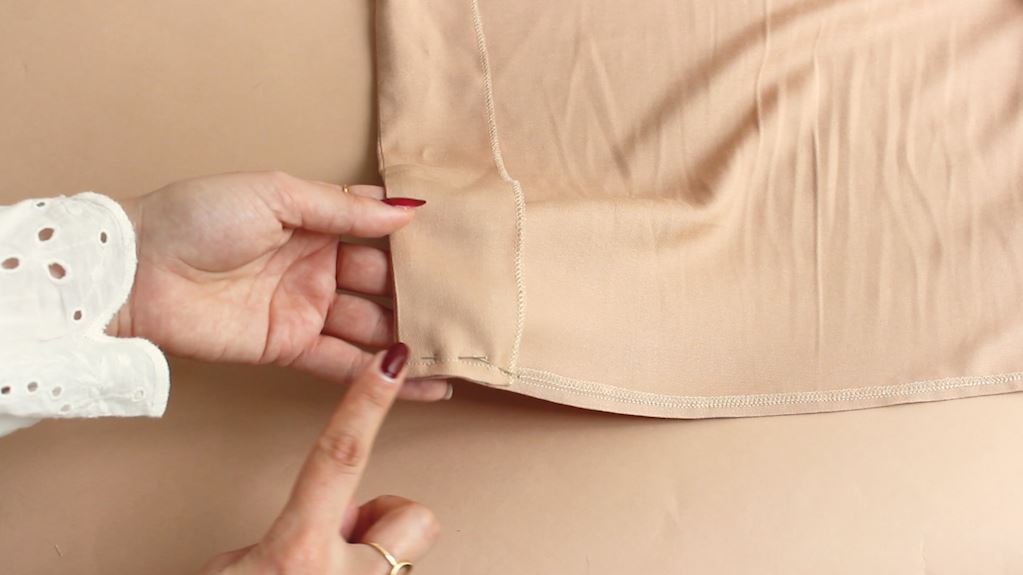 Moving on to the sleeves. Fold a sleeve in half, stitch and overlock the seam.
Fold the sleeve hem twice by 1cm and topstitch.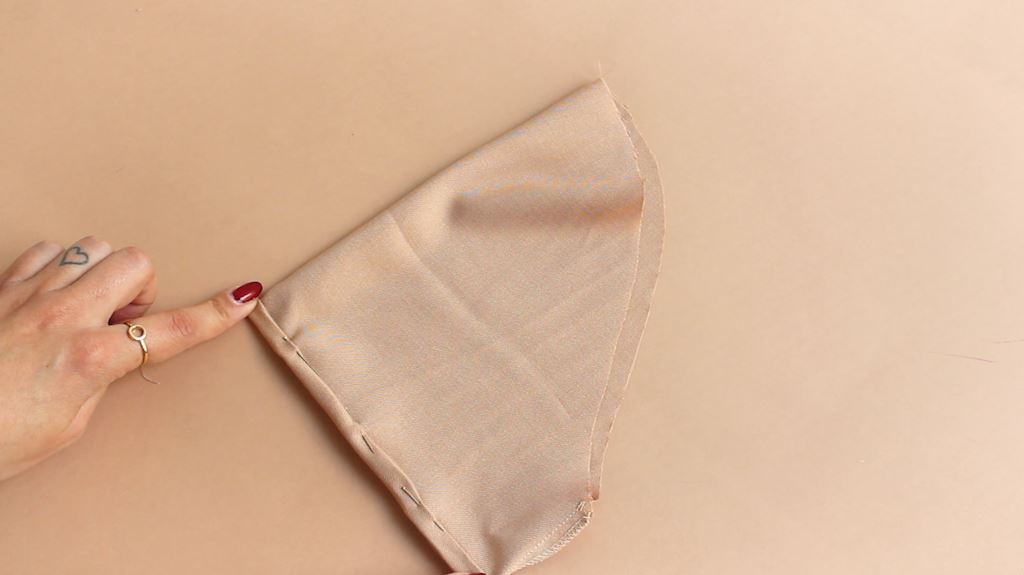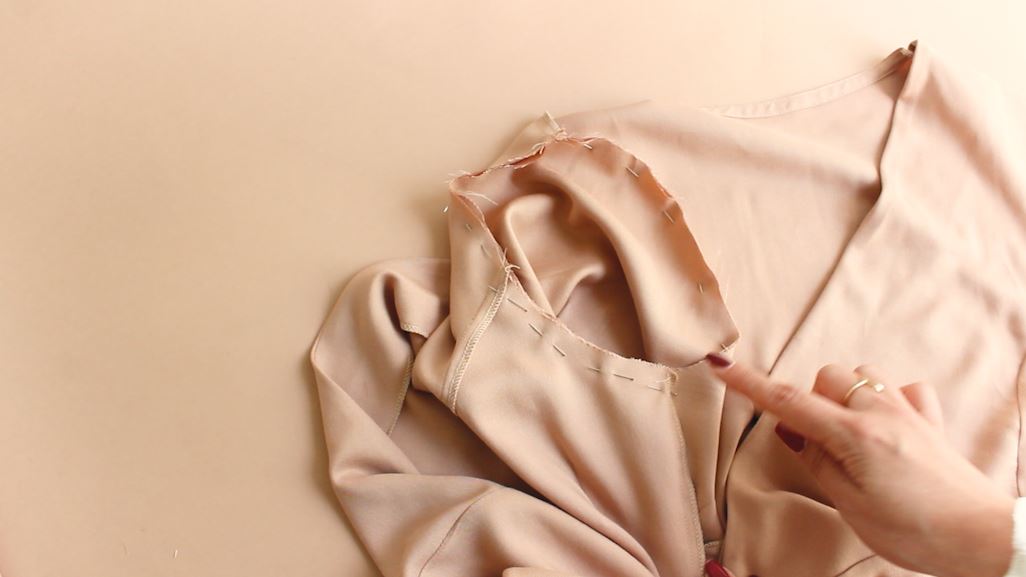 As the last step insert the sleeves to the dress.