This is a step by step tutorial on how to make Solène Wrap Midi Skirt.
UK 6-16 / EU 34-44 / US 2-12/ AU 6-16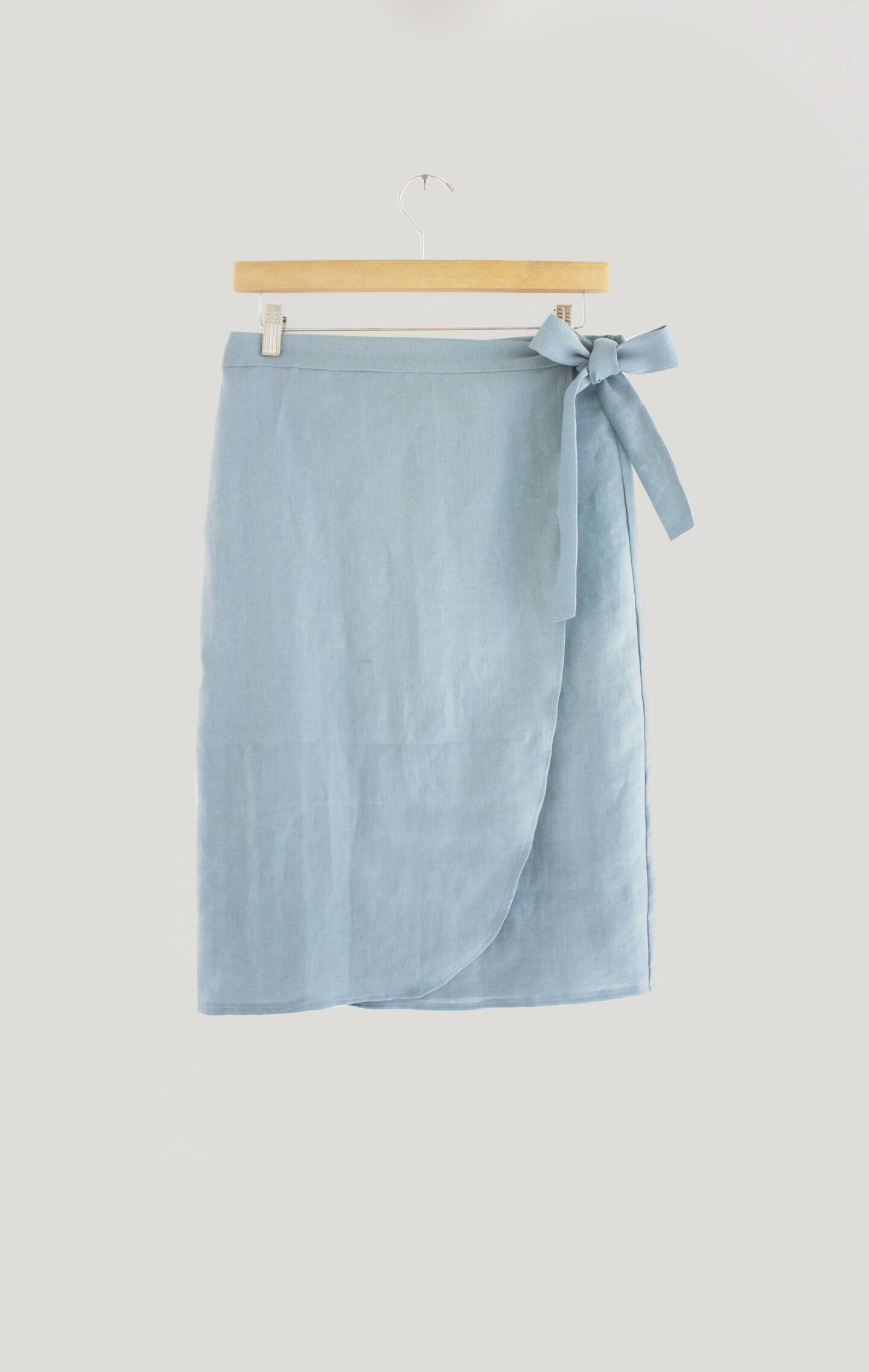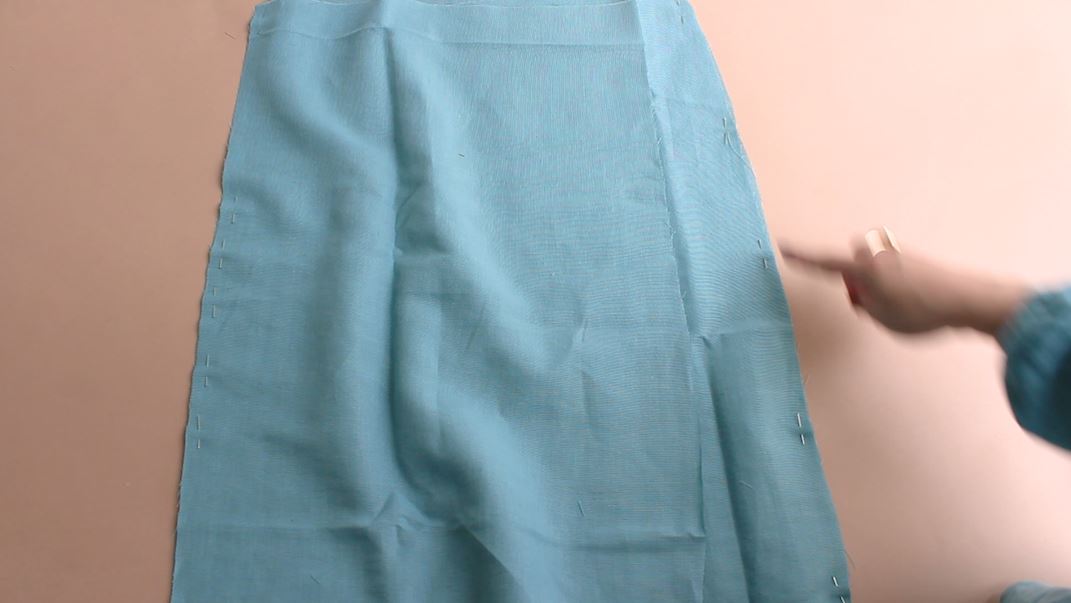 Pin left and right panels to the back panel, stitch and overlock the sides.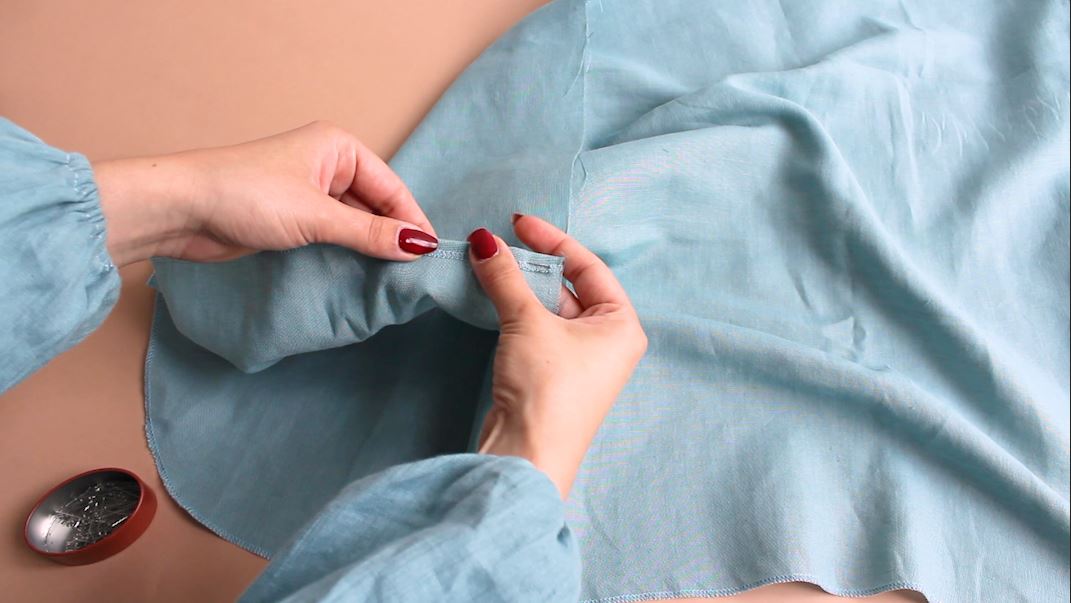 Fold the hem by 1 cm and topstitch.
Pin waistband pieces together.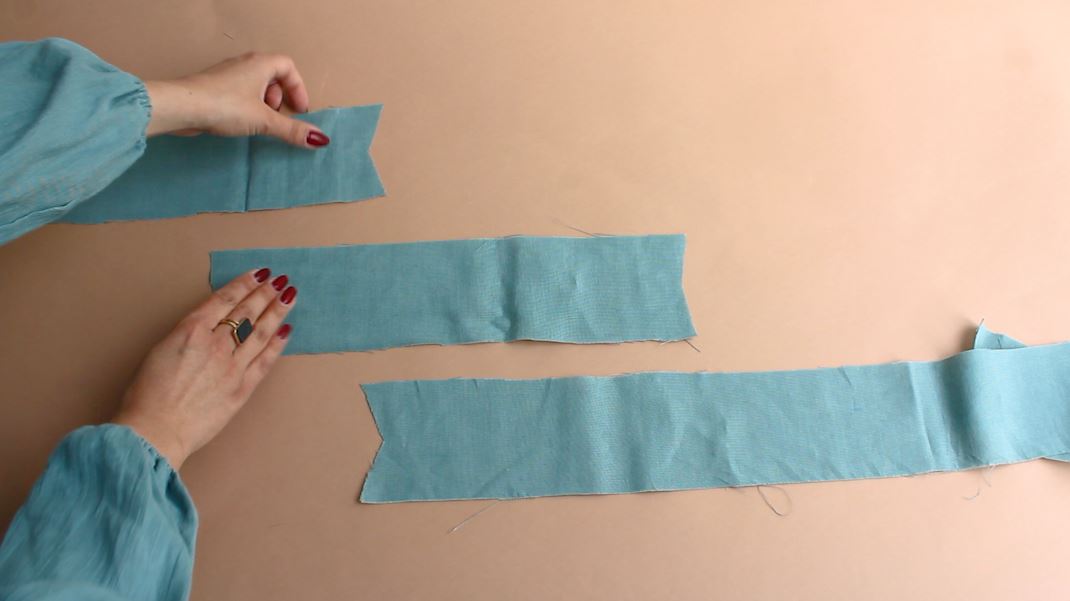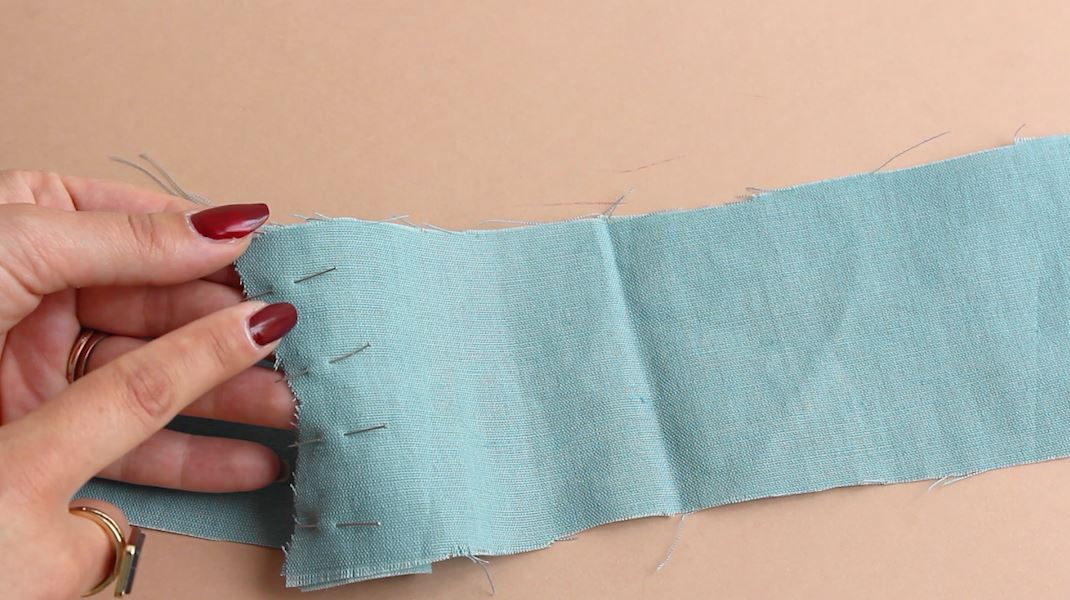 Stitch the left side of the waistband normally and on the right side make two gaps approx. 2cm wide.
Attach waistband to the skirt.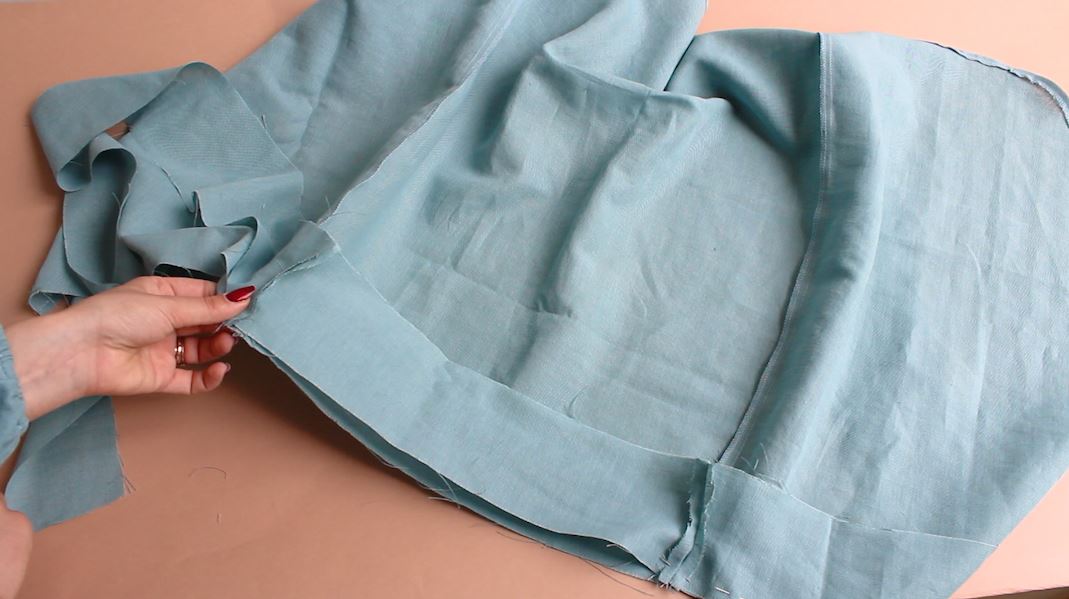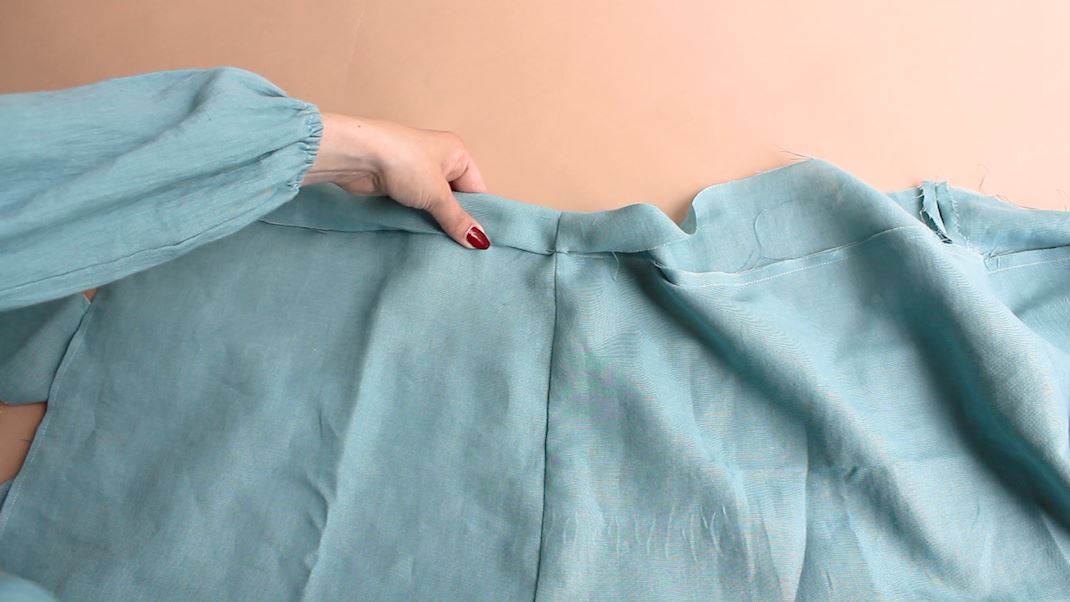 Press the seam and fold the waistband to cover the stitch line.
The belt is just an extension of the waistband so once you get to the edge continue to fold the belt inside by 1 cm.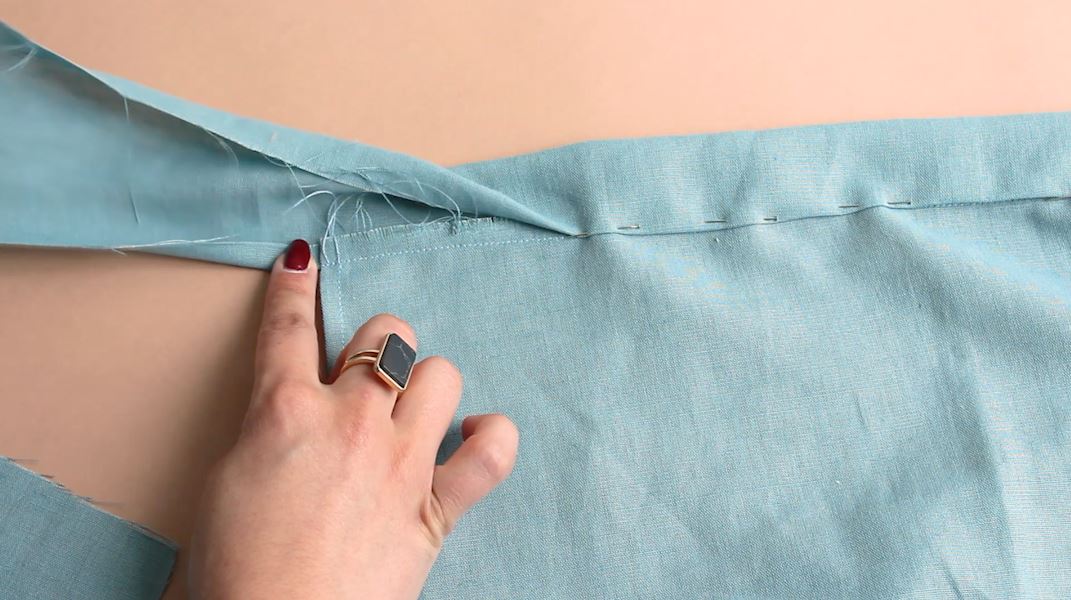 Insert the belt through the belt hole.