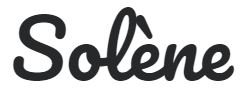 1-4. Cut out all needed pieces from the desired fabric. Stitch right & left panels with the back and overlock the seam.
5-7. Overlock the outer edge of the skirt, then fold by 1cm and topstitch.
8-11. Pin waistband pieces together. Stitch the left side of the waistband normally and on the right side make two gaps approx. 2cm wide as shown on the image 10 & 11 ( This is how the skirt will wrap over. You'll need this hole to insert the strap).
Attach the waistband to the skirt, make sure to match all of the seams nicely.
13-14. Press the seam and fold the waistband with a topstitch. Make sure to cover the previous stitch line.
15-17. As the last step topstitch the top edge of the waistband and continue the stitching lines on the belt. When you get to the end of the belt. Fold edge by 1cm inside and topstitch, Voila!
This skirt is very simple to make, and there are many ways to finish it. For example, you can double fold the skirt edge with a topstitch as a one way to finish the edge. Also, accept making two gaps for a belt hole in the waistband you could make a simple buttonhole. It might not be the nicest finish, but it's definitely one of the quickest ones.