Hi, I hope you are having a great weekend so far. I'm sadly back from my holidays and I've decided to share my first outfit post from my holidays. I usually make one blog per trip and call it "travel guide" but this time I want to spread them out a little bit and focus each one on different topics. Some of them on fashion and some of the best restaurants in Rome or best sunset spots etc.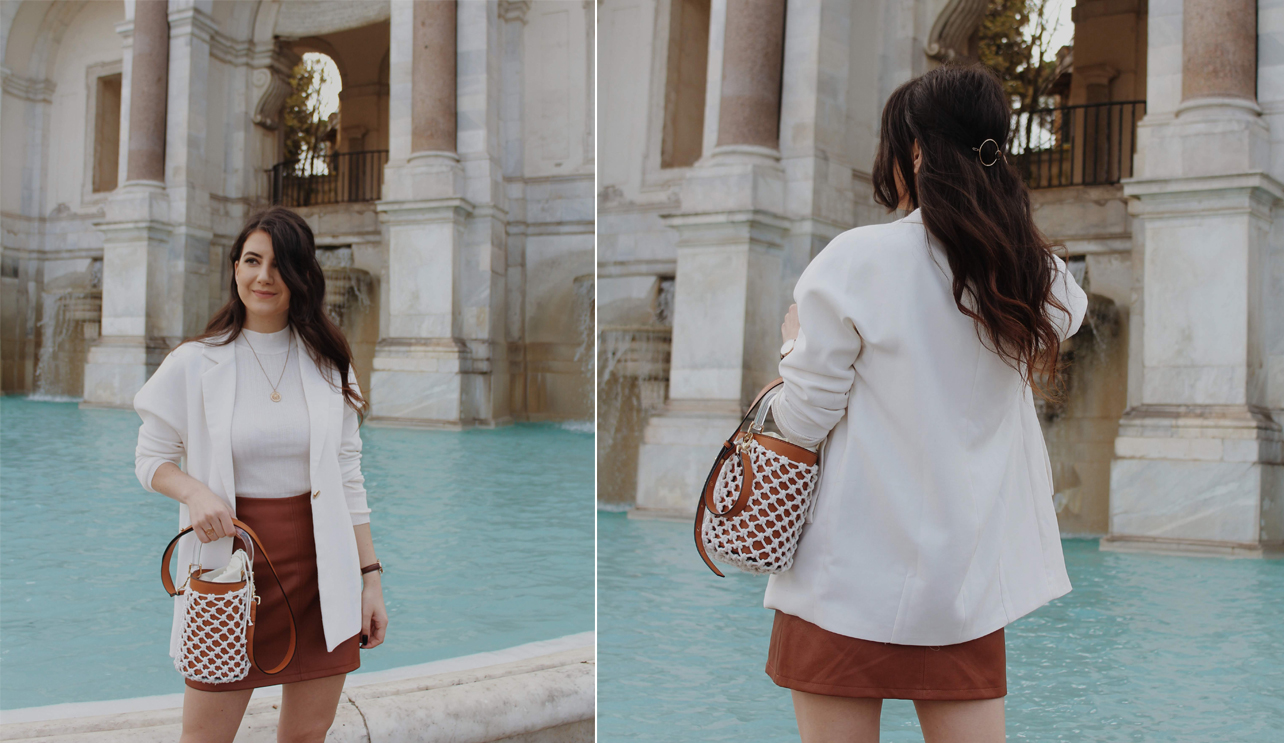 Starting my posts from Rome with this first outfit. Some time ago I fell in love with turtleneck jumpers and now I probably own every colour in them. I think they look great and go literally with everything. So if you don't have a basic black or white turtleneck jumper in your closet, you have some shopping to do :).
Turtle neck ribbed white jumper + White blazer + High waisted mini camel skirt + Bucket bag + Gold jewelry
I actually ended up wearing a trench coat on top the whole time as it was quite cold that day. This is a thing with the holidays I usually plan my outfits way ahead of my trip and as I checked the weather it meant to be +18 degrees but it ended up to be very windy. I was so glad I decided to take with my trench coat and not a leather jacket as I planned. So my tip number one is to take at least one warm piece of clothing for those unpredictable weather changes or cold nights.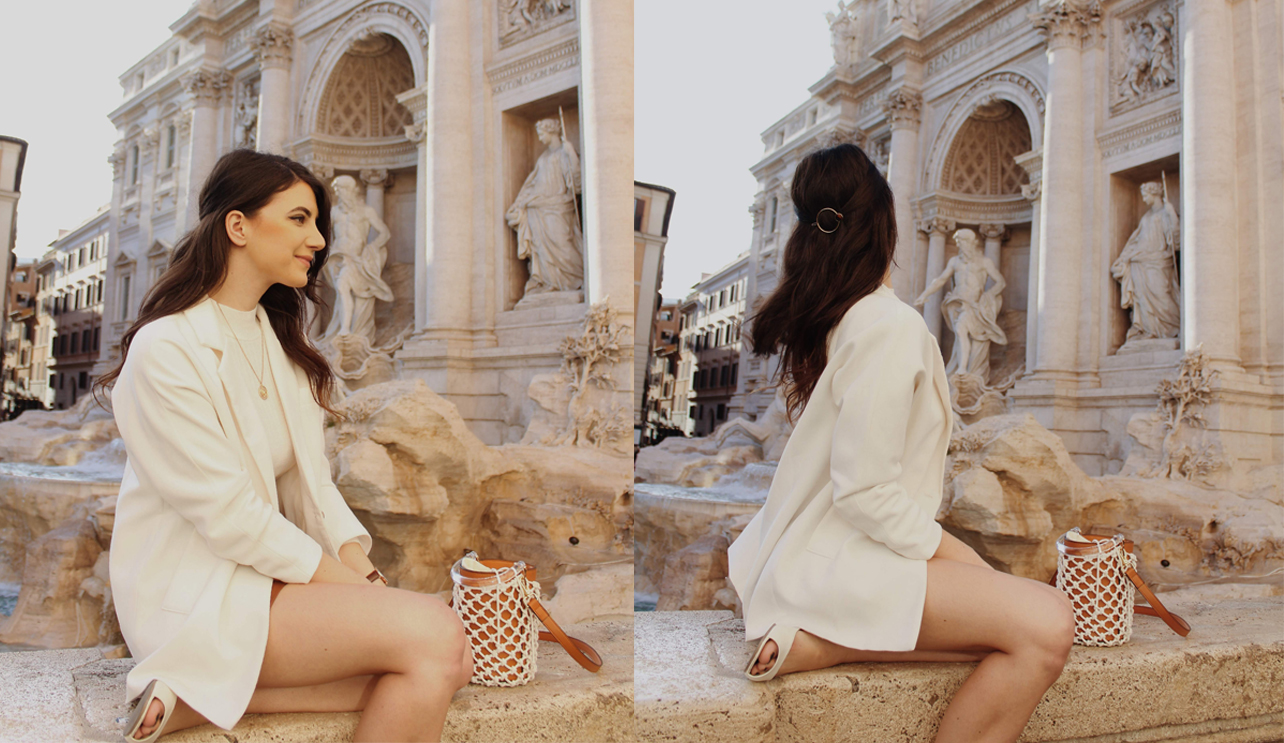 We took those photos at Fontana di Trevi and I was surprised how many people were there. This place was absolutely crowded so we decided to come back the next morning. Hard to imagine what this place is like during a season. I still remember when we went to Mykonos after the season and it was our favourite trip ever. Every street was so empty and we could enjoy every second of our time there. Traveling to such popular destinations is really hard. I simply hate crowds and when I find myself in one I want to get out asap. That's why one of my favourite things in Rome was walking around Trastevere this area is on the other side of the river and has many cafes and restaurants and what's the most important this place is not filled with people as everyone stays in Colosseum area. I think this part of Rome was my favourite. I'll write a whole separate post for Trastevere as I think it is a must see in Rome. Wishing you a great weekend and I shall see you next time! Bye!