Hi! Hope you are having a great week so far. Today I've prepared for you a tutorial on how to make this cowl neck satin top.I've picked out a couple of shades of satin this weekend and I'm really happy to share my first satin make with you!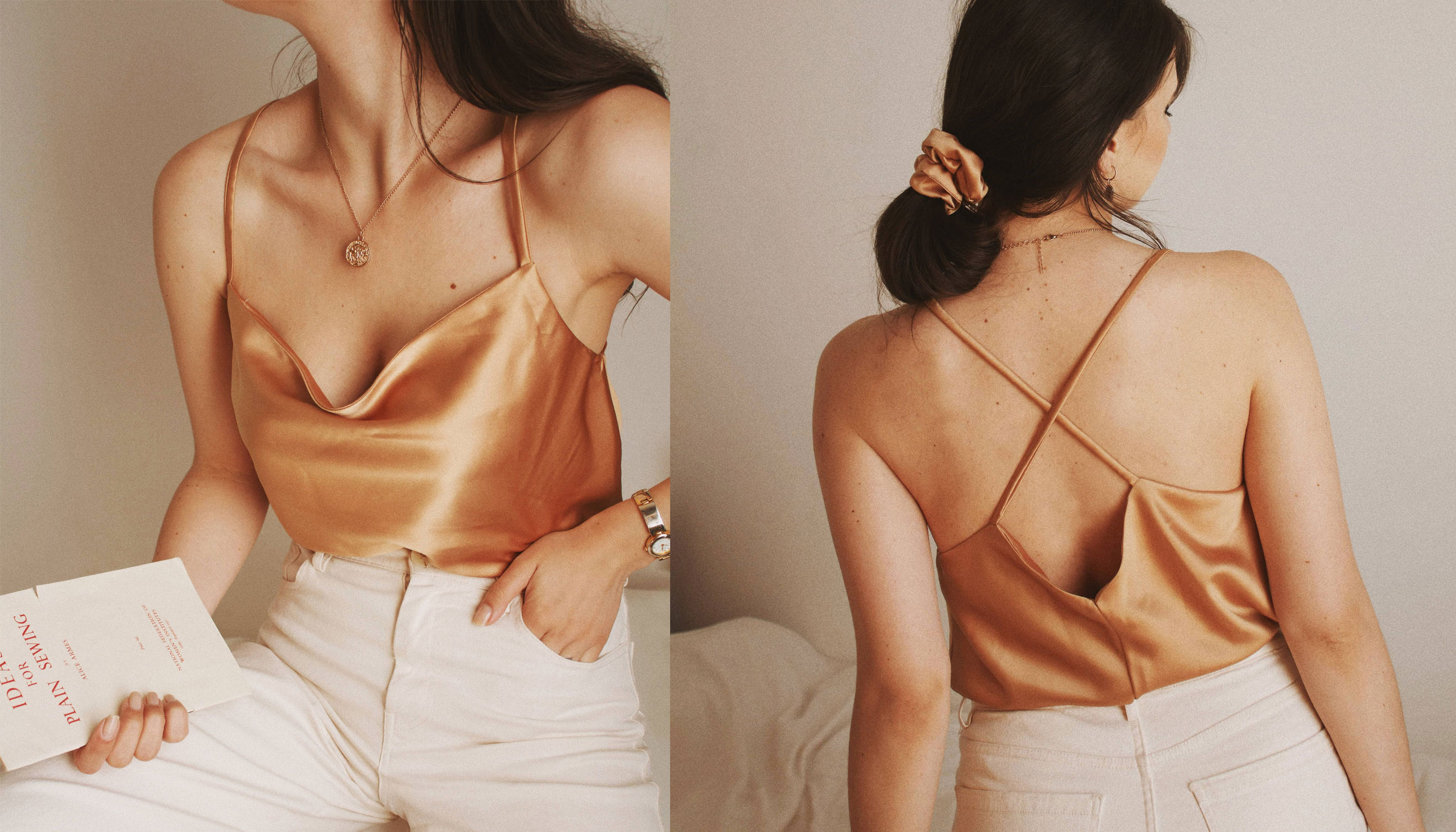 Step by step guide on how to make wrap midi dress:
1. Cut out all needed pieces ( 1x front bodice, x2 back bodice, x1 front bodice facing, x1 back bodice facing, x2 straps )
2. Start by sewing together back panels at CB ( centre back ) and overlock the seam
3. Join front panel with back panel and overlock the side seams
4. Make cami straps by stitching sides together and bag it out using loop turner hoop
5. Join front bodice facing with back facing and overlock the hem
6. Place cami straps into position and attach the facing
7. Overlock/ topstitch hem and Voila!