Spending my free time as productive as I can these days. Today I'm more than happy to share with you my FIRST SELF KNITTED CARDIGAN. I've been thinking a lot about my wardrobe lately and I've made a New Year's resolution that I kind of want to work on right now. My resolution is to wear more self made clothes, including knitwear. Working for over 5 years in fast fashion made my point of view so different that it used to be. I used to follow trends, now I follow MY style.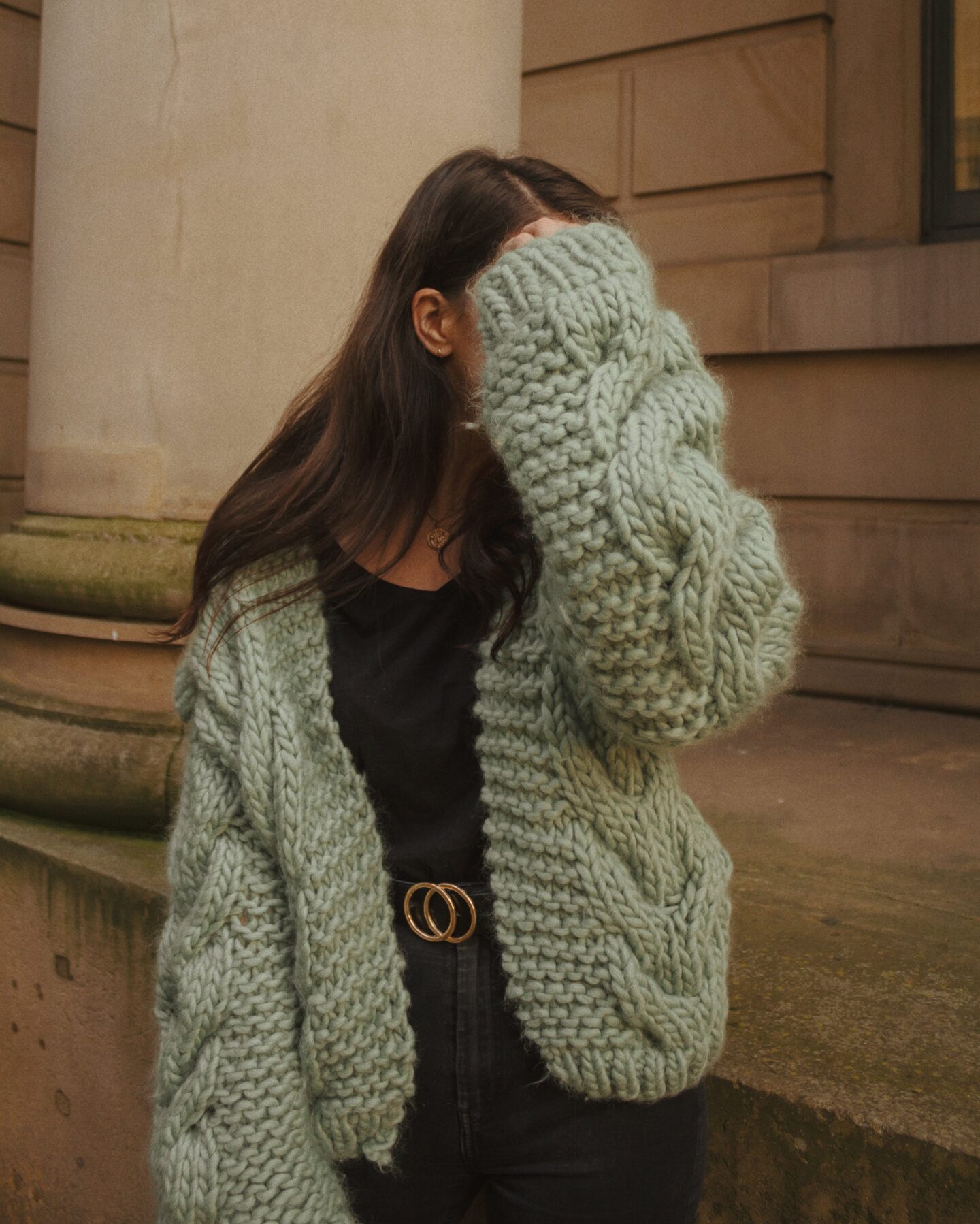 Let's talk about this cardigan! Shall we? As a disclaimer I want to say that this is not a sponsored post and I purchased this cardigan kit all by myself.
To make my cardigan I used 6 balls Sexy Crazy Wool in Eucalyptus Green colour which is 100% made out of wool. You can find the cardigan HERE.
When the kit arrived, I was so excited that in the next 15 min I was already on my bed with a hot cup of tea, ready to start knitting. I must admit one thing: I've made A LOT mistakes! As I'm a beginner in knitting this cardigan was quite a challenge for me and I don't know if it is just me or it will pass as I get more experience but when I took my eyes of the work and watch Netflix meanwhile knitting, I would do things wrong. Only to notice 5 rows after! Knitting is far more challenging that I thought and hands down to people who do it.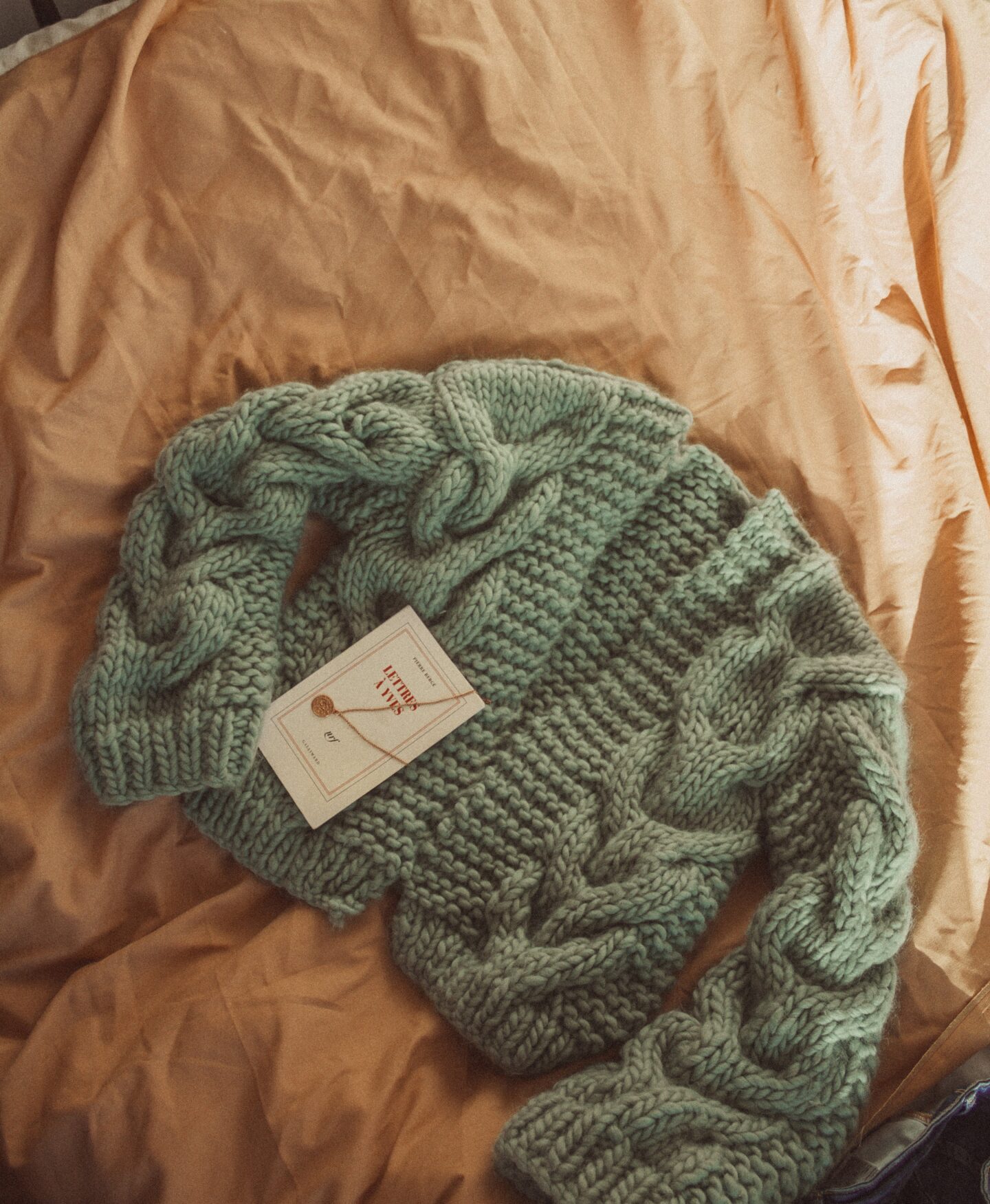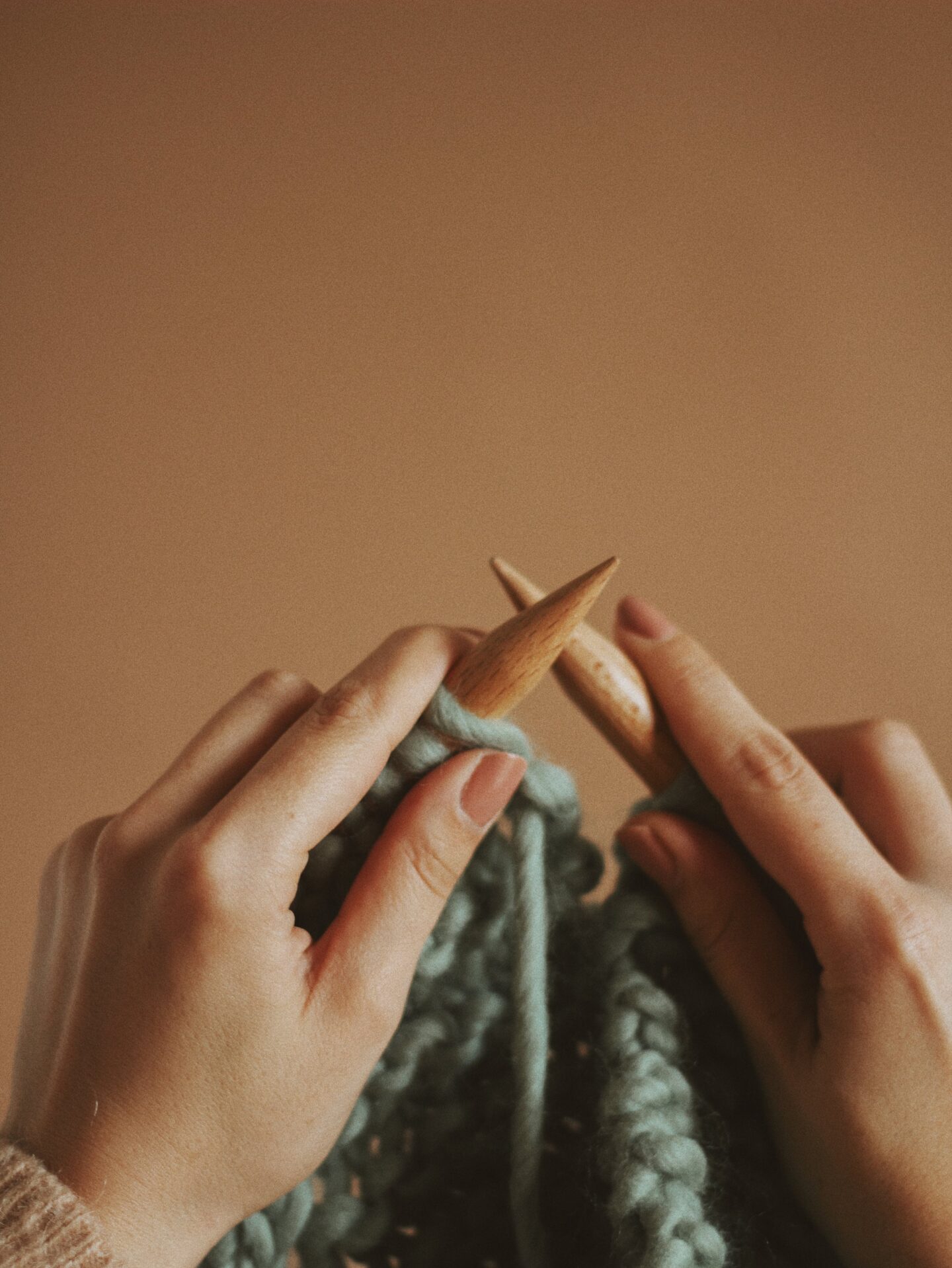 Nonetheless, after over 12h of making I finally finished my piece and I can truly say this is the warmest jumper is my wardrobe. I actually wear it as a jacket at the moment! I am so so happy with the results and cannot wait to knit another piece!