The time has finally come. After over 3 months of using The Ordinary products, here is a very serious and honest review of their products.
Declaimer: this is a NON SPONSORED post. I genuinely heard a lot of good things about this brand and decided to try it myself.
In order to know if that review is for you and won't waste your time here are a few words about my skin. My skin is a combination to oily type but it gets dry very easily. I also have an acne problem mostly body acne, but I get also acne on my face especially on my cheeks. I've been struggling with acne for x amount of time. I've been to the dermatologist a few years back and the prescription she gave me didn't do a thing. I also scar very easily and have marks and redness after pimples. Also, those like to stay on my face for WEEKS.
To make it easier I've created a list of products I'm currently using. Below you'll be able to find a name, product with a direct link and review/ my thoughts about each of those items.
AHA 30% + BHA 2% Peeling Solution
100% Organic ColdPressed Rose Hip Seed Oil
Glycolic Acid 7% Toning Solution
Niacinamide 10% + Zinc 1%
High Adherance Silcone Primer
High Spreadability Fluid Primer
Natural Moisturising Factors + HA
Now, as a disclaimer, I don't expect the products I'm using to cure my acne as I know it's a much complex problem but I do want to improve my face skin.
My journey with The Ordinary I started by purchasing 4 products ( The Ordinary Squalane Cleanser 50ml, The Ordinary High-Adherance Silcone Primer 30ml, The Ordinary Serum Foundation SPF 15 Fair 1.1N 30ml, The Ordinary Niacinamide 10% + Zinc 1% 30ml ) I've put all of my current beauty products on a side and replaced them with The Ordinary products.
The Ordinary Squalane Cleanser 50ml
Product description: "Squalane Cleanser efficiently dissolves makeup and other impurities while leaving the complexion smooth and moisturised"
Cleanser. You hear that word and you think probably think of foam and lots of bubbles. Well, not in this case. This product has a consistency of a balm-like with oil that you meant to warm up in your hands and massage into dry skin. This cleanser meant to remove your makeup so I've done a little test of removing my makeup just with this product to see if it actually works. Let's just remember that I wear quite heavy everyday makeup, which included smokey eye, eyeliner, and mascara. After the first application the cleanser removed most of my makeup as I was rubbing it in I could see the foundation coming off nicely, but I was left with dark eyes as it doesn't work that great with mascara and eyeliner. After using the product for the second time I can confidently say that my skin was 100% makeup-free. I am very happy with this product and use it twice a day on a daily basis. In the evening I tend to remove my eye makeup and the first layer of foundation first with some basic makeup remover and then use this cleanser to remove any makeup leftovers.
The Ordinary High-Adherance Silcone Primer 30ml
Product description: "A lightweight serum-like primer that prepares skin for the application of makeup."
I've used both of those primers and my absolute winner is the fluid version. Although it smells quite funny, I love the consistency and the way the skin feels, soft and well-protected for makeup. I also notice that my foundation stays longer. Maybe because I'm also using their foundation and they work well together. Anyway, an absolute thumbs up.
The Ordinary Serum Foundation SPF 15 Fair 1.1N 30ml
Product description: "A lightweight, natural coverage liquid foundation."
The Consistency is probably the biggest surprise when it comes to The Ordinary products and when you hear coverage foundation, you're thinking about something of something that is thick and heavy. Well, here comes another surprise The Ordinary coverage foundation is almost like water, yet it still covers EVERYTHING. Unfortunately, the shade I've picked is a bit too pale for my skin so I have to mix it with a darker foundation and when I do that on my hand, I must be very careful and do it quickly as the Ordinary foundation is running down my hand. I do really like this foundation for a few reasons.
Consistency. It's light yet still covers everything + it lasts very long.
The fact that it dries and isn't sticky. (I think everybody can relate that you once use a foundation that just won't set on your face no matter how long you wait and leave creases. And if you say, oh you can apply a setting powder well yes but it doesn't change the fact that my brush has now sticky ends and I feel like I wear a ton of foundation) To be completely fair I do still use a setting powder after The Ordinary foundation but it's just a minor taps to set it all up nicely.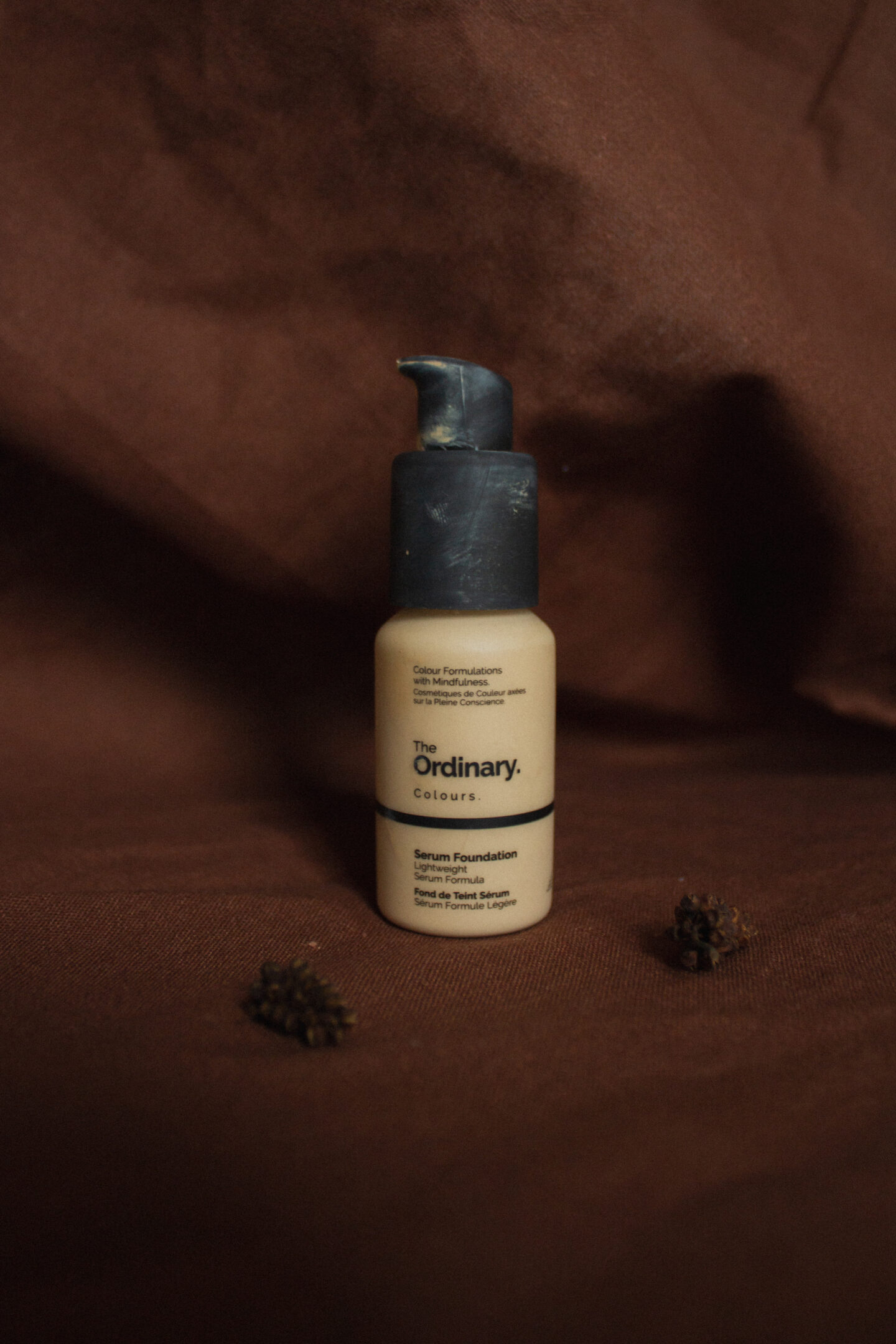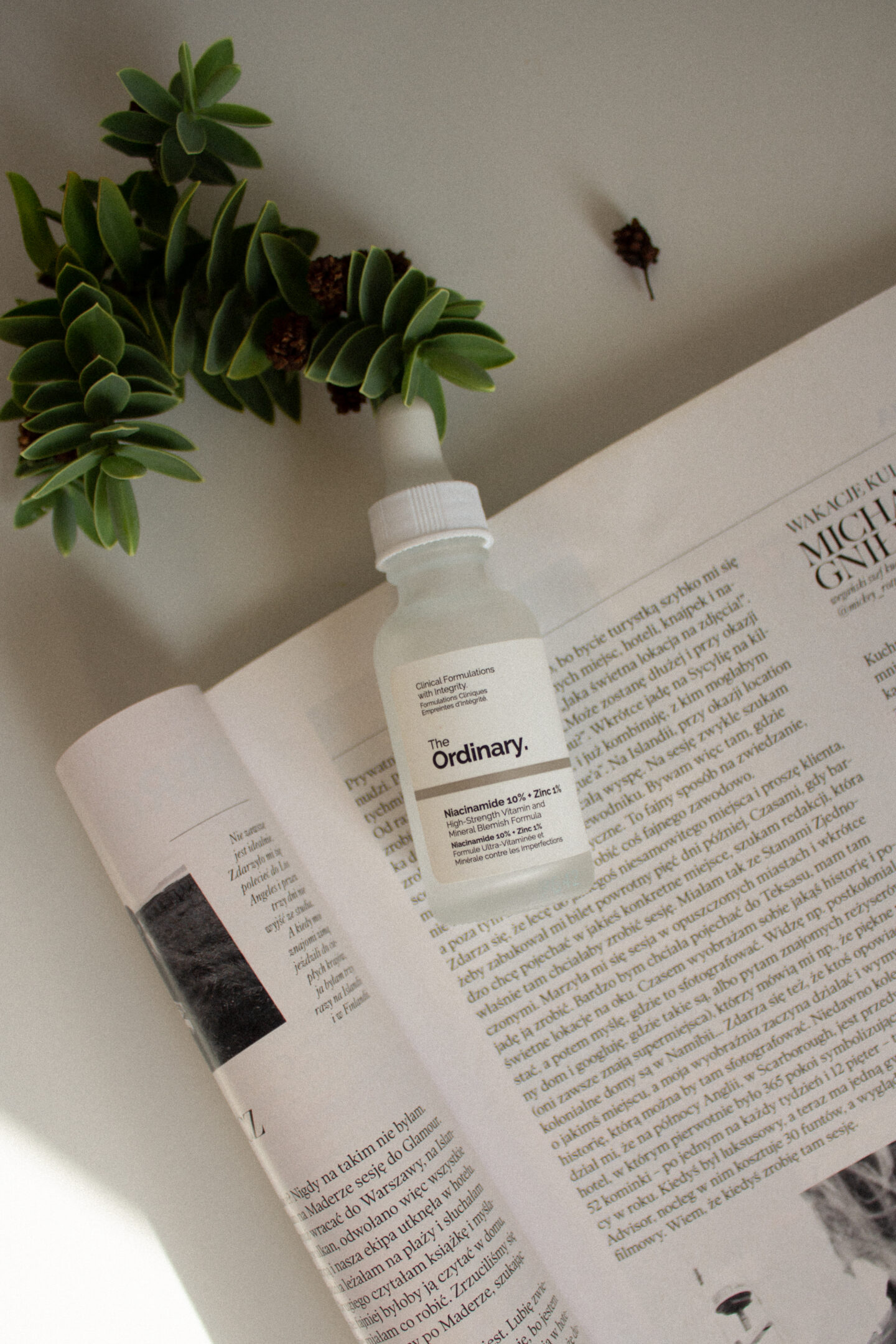 The Ordinary Niacinamide 10% + Zinc 1% 30ml
Product description: "A potent serum designed to reduce the appearance of skin blemishes, pores, and congestion by regulating sebum production."
This is the item I am the most obsessed about. I've actually purchased it because of so many good reviews and I wasn't disappointed myself. My skin absorbs this serum so nicely that I noticed skin improvement in just a week. If you have acne problem you will be able to relate to this. Do you know this feeling when you wash your face and you feel blackheads and other pimples growing under the skin. Well, this little one will take care of that. Just after a week of using it my skin is smooth as it never was before. I actually now like to massage my face and I can't get over this product.
After approximately 2 months of using ONLY The Ordinary products and noticing such an improvement of my skin I decided to try out a few more products. This time I brought into my skincare routine a lot of new products. I've read on The Ordinary website that it's the best to add one new product at the time and also start with a small amount. That's exactly what I did then. I've used one new product for about 3/4 day slightly increasing the amount I'm using. At the begging I've used the smallest about possible and usually only on my problematic area which are cheeks just to make sure that the product will not get my skin irritated. As turns out that was a great! Why? You can read about that below.
100% Organic Cold-Pressed Rose Hip Seed Oil
Product description: " A pure blend of cold-pressed and organic rosehip oil which hydrates and supports healthy skin."
As much as I love all of the other products this one didn't suit my at all. I don't know if it's because my skin is oily type, but after using this face oil I've started to get even more new pimples everyday. And I'm not talking about whiteheads or so, but about those that hurt and literally look like something is living under your skin. So after 3 days and 7 new pimples I've stopped using this product and didn't dare to try it out again. If I ever will try this product again, I'll make sure to add an update, but for now it's a NO for me.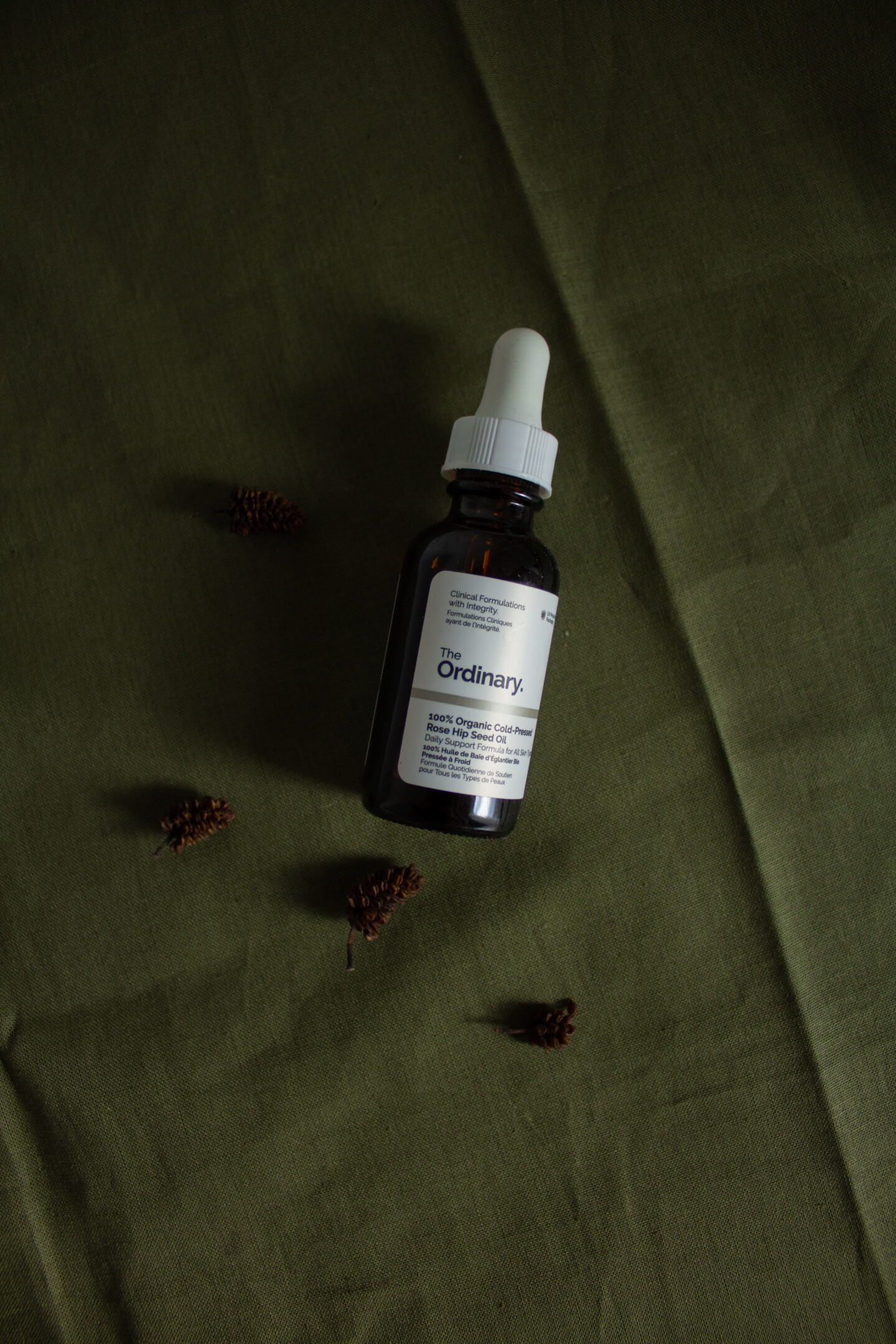 Product description: "Visibly targets uneven tone, textural irregularities and fine lines. Offers a very mild exfoliation at a 10% concentration."
I've been using this product for about 2 months now and I very much like it. It definitely helps to remove my dark spots faster, but I also feel that if I use more that 3 products it doesn't work that well, so I like it to use it as a first nigh skin regime.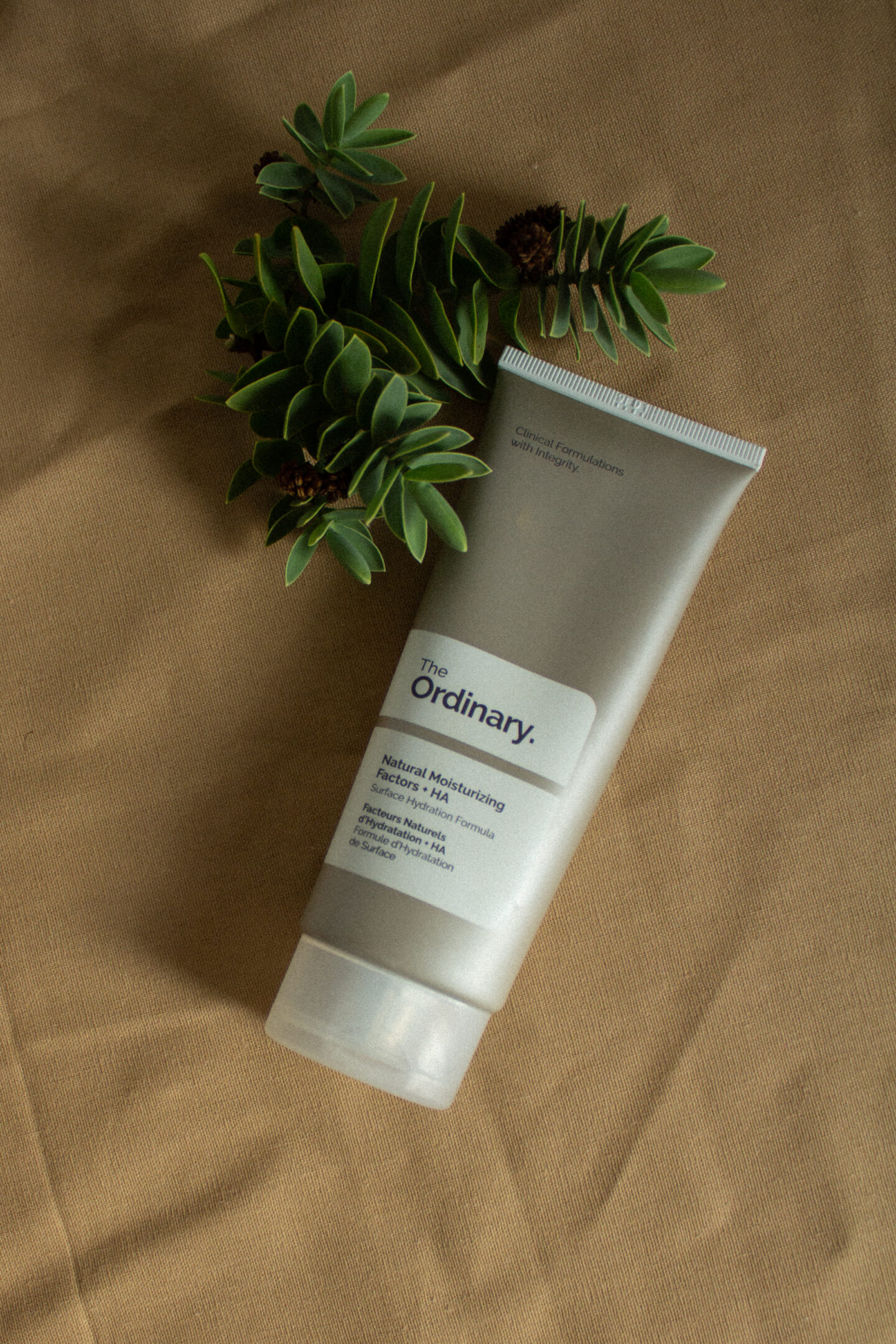 Natural Moisturising Factors + HA
Product description: "Protecting and hydrating the skin's outer layer, Natural Moisturising Factors + HA is made up of compounds found naturally in the skin."
I like this moisturiser for the fact that my skin absorbs it like crazy. I hate every moistures that are sticky and I can feel the on my face surface. Hair sticks into my face and a feeling of even more oily skin is a no no for me. This moisturiser absorbed very quickly without leaving my face feeling oily just after applying and the next day. Thumbs up!
Product description: "A gentle exfoliating toner to brighten and refine skin texture."
This toning solution is a very strong product. On the label it says use only on unbroken skin and minimise contact of the soaked cotton pad with a skin. When I use this product all over my face it gets a bit red and irritated so I like to use it only on selected areas like my cheeks and chin where I have the most blemishes.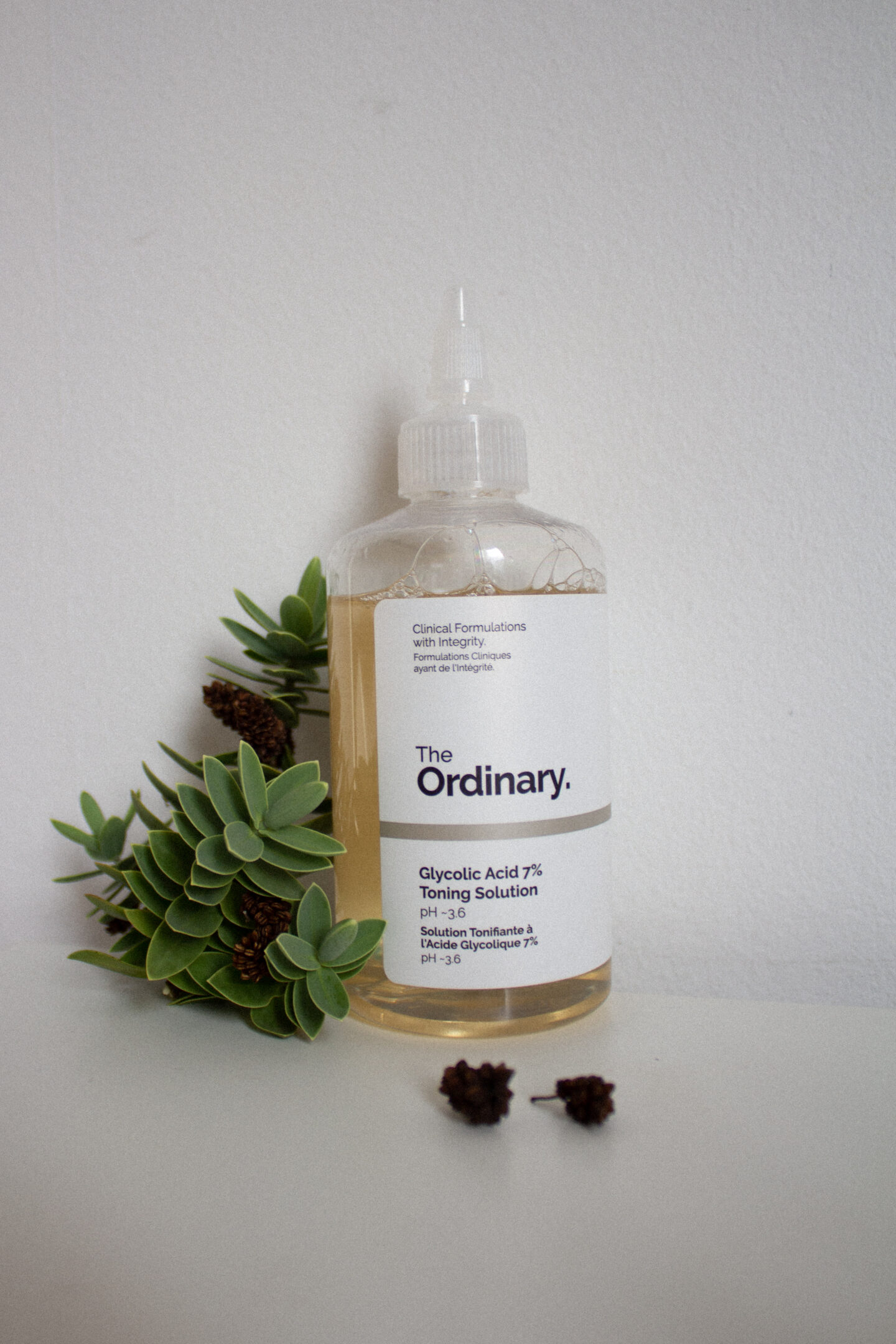 AHA 30% + BHA 2% Peeling Solution
Product description: "Treating the top layer of skin, AHA 30% + BHA 2% Peeling Solution exfoliates for a brighter and clearer complexion."
Peeling like no others. No scrub no bits, just liquid. The Ordinary surprises with the consistency once again. This is a definitely strong product and I highly advise do not hold in on for longer that 10min. Although straight after this peeling face is left a bit red just wait until the next morning. I absolutely love the way my skin feels the next day. So fresh and smooth. Highly recommend!
Product description: The mask works to target the removal of dead skin cells on the surface of oily and blemish-prone skin, revealing a more radiant skin beneath.
I use this masque in exchange with the above Peeling Solution once a week. As both of those products, target the dead skin and exfoliates I don't want to leave my skin to be too sensitive. This masque works in the same way the above peeling. First after using my skin is red, but in the morning my face feels super fresh and I also noticed that my face redness got much better since I've started to use this product.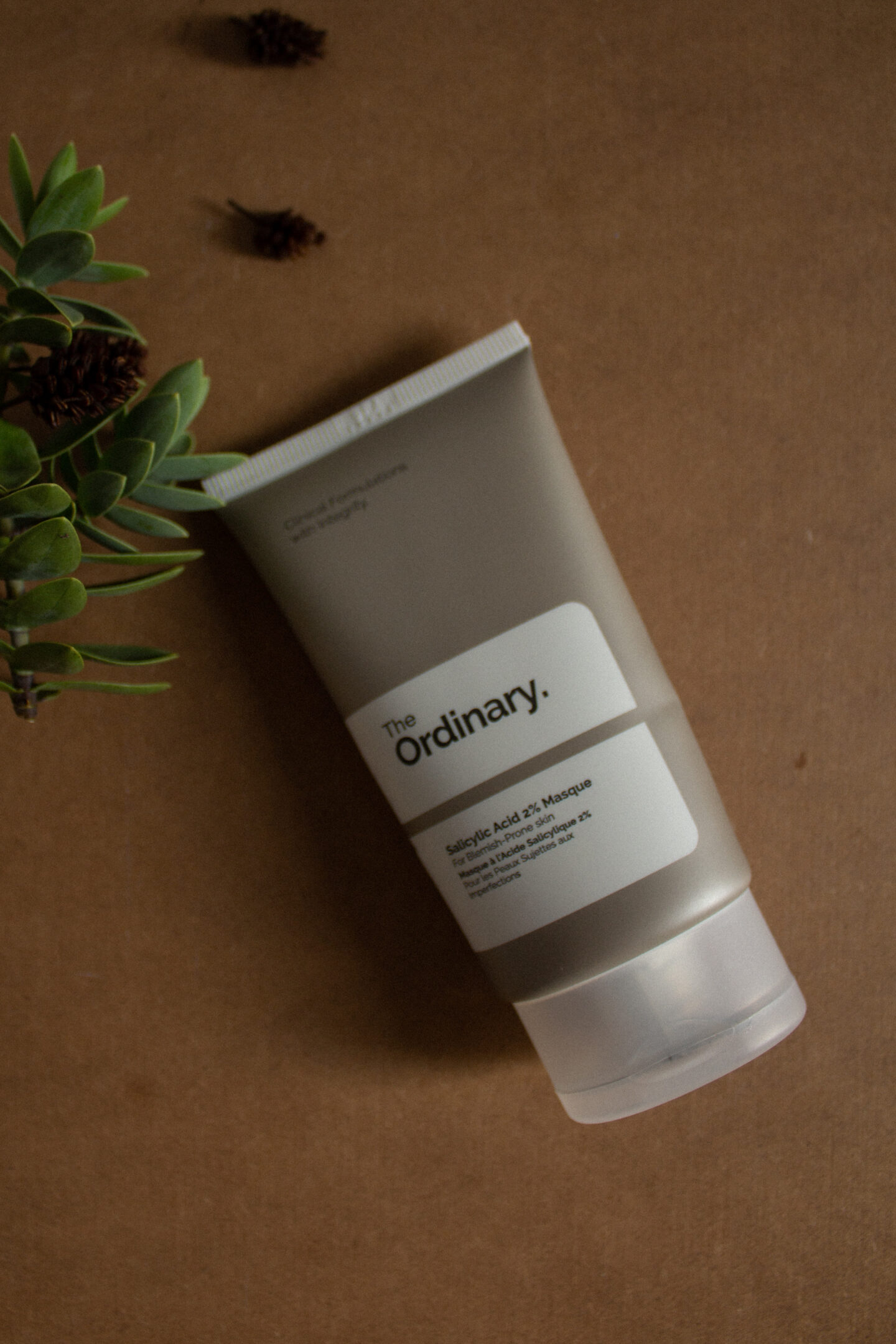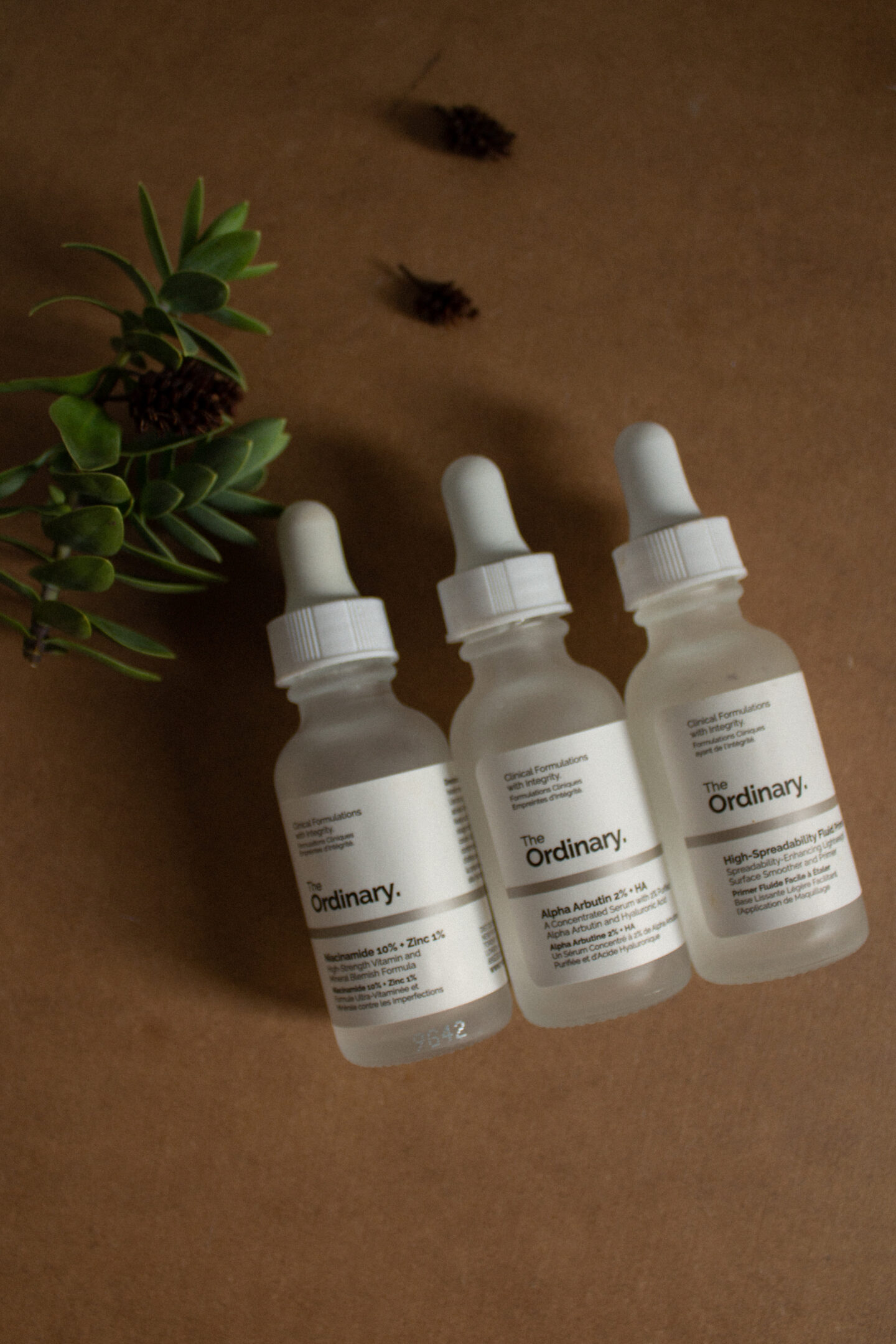 Product description: A high-potency gel-like serum which visibly targets hyper-pigmentation and dark spots.
As I mentioned above after dark spots are pretty bad on my skin. Weeks after a pimple I can still see exactly where it was and although the makeup covers it during a day it really bugs me when I take my makeup off. This serum helped to minimise the dark spots and even though they are still occurring they only stay for a few days. Very good improvement for me!
That's everything! I hope this post was some of you helpful and I would love to hear about your opinion about The Ordinary products? How are they working out for you? Let me know in the comments below! Until next time xx