I finally managed to photograph the dress I've made for my friends wedding. I didn't post any pictures of myself from that day as I wanted to cherish this time and catch up with high school friends. In terms of the wedding I had a wonderful time and I wish Ania & Adam lifetime of happiness. We all went to the same high school and they've been a couple for a 10 years now! How amazing is that! Again, I'm so happy for you guys.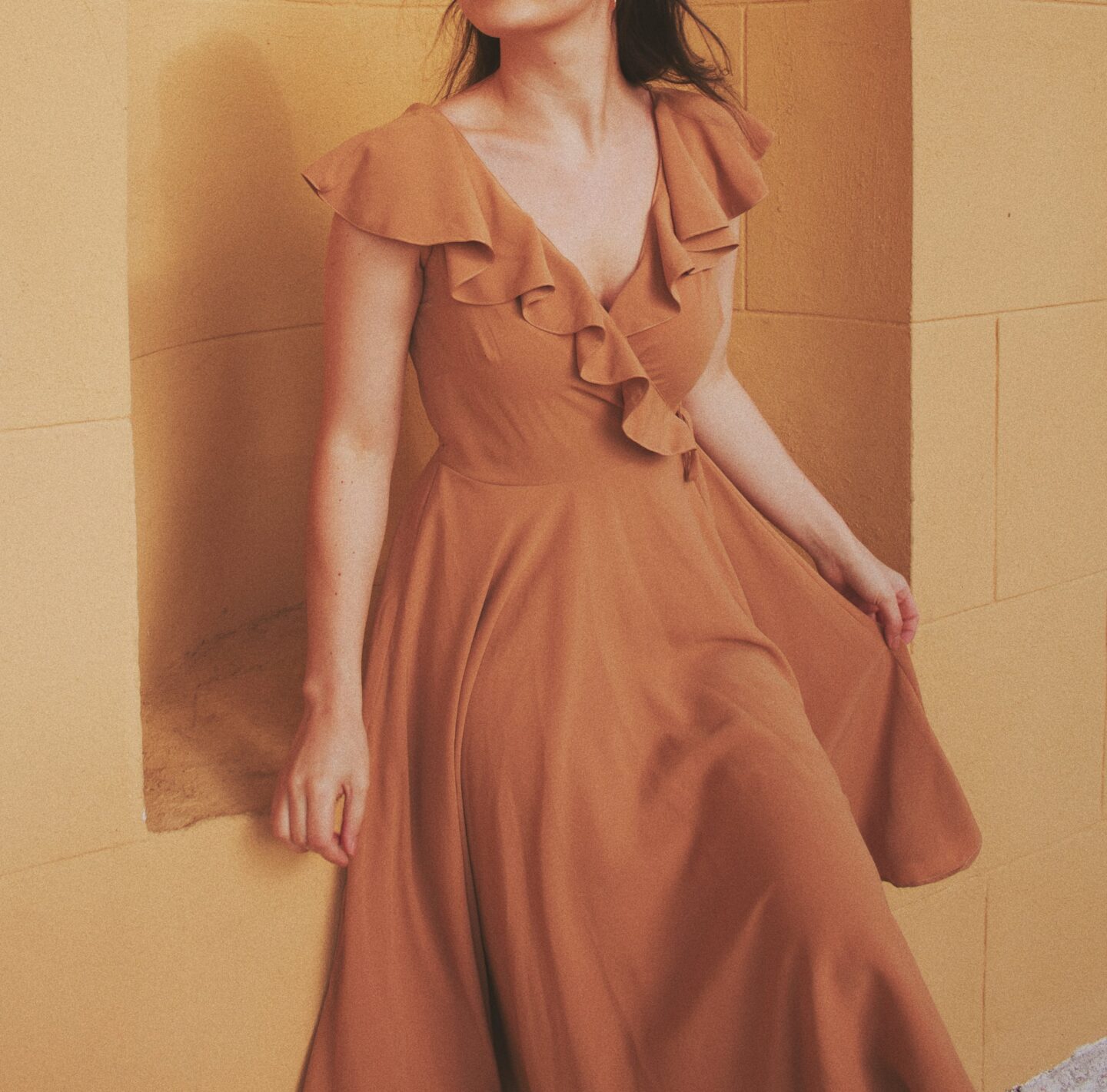 Let's talk about the dress now! I ordered the fabric approximate 3 weeks before the wedding from the online website. I wanted to go for a golden colour fabric in crepe. When my fabric arrived it was darker that I expected so, I had to return it and order different colour. I was really stressed it might come very late or go out of stock. Luckily the fabric came exactly 2 weeks before the wedding so I had enough time to make the dress.
Below you can see some pics of the process of making. Sketch, fabric, developing pattern, cut out pieces and ready dress on the mannequin. I love to wear a crepe fabric, but I hate working with it. I've made tons of clothes and when I compare cutting out & sewing process between linen and crepe. I so much more prefer working with linen. That doesn't change the face of how flowy and beautiful the crepe fabric looks.