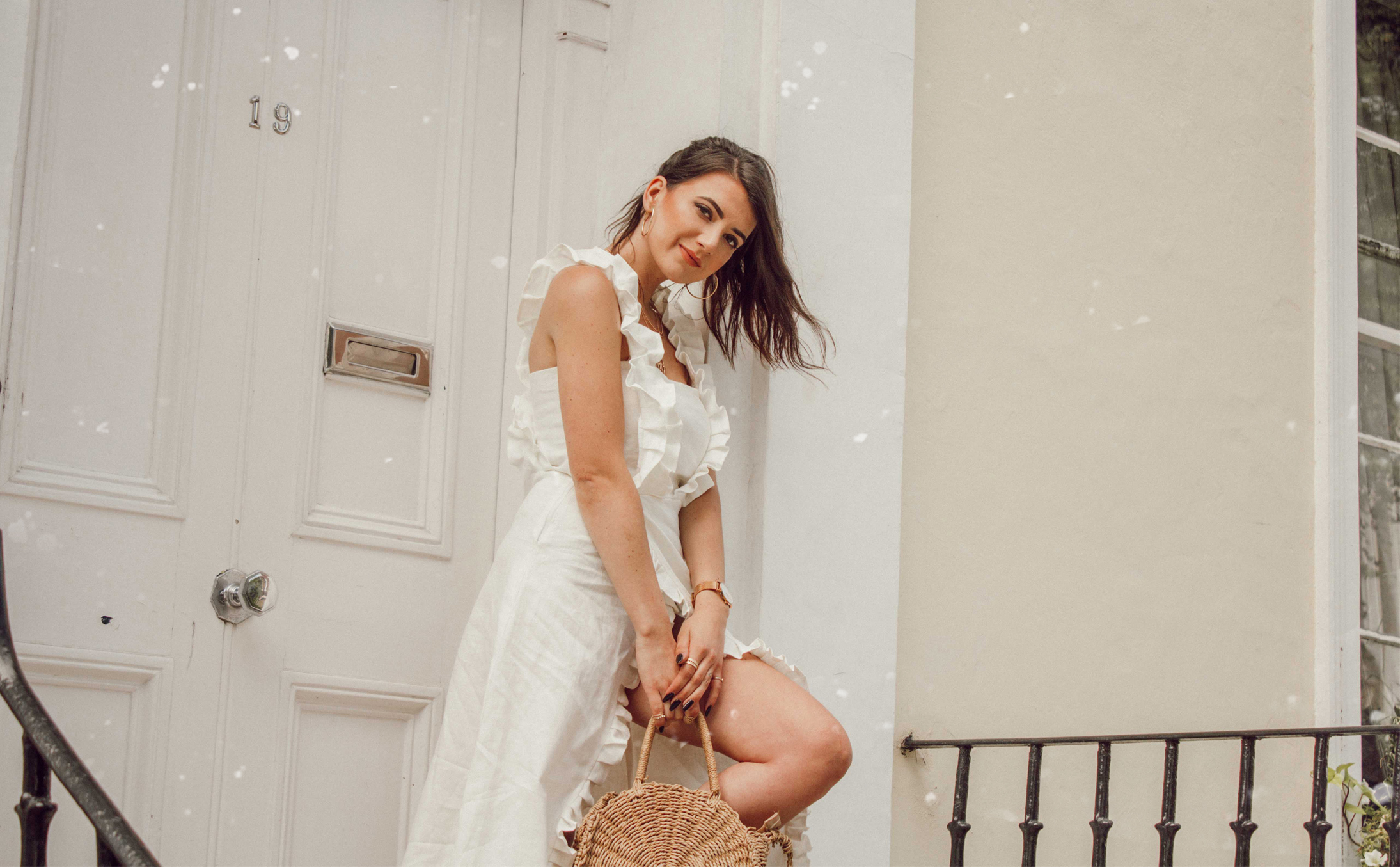 Hi everybody! I'm back with another linen dress! I've been quite obsessed with this fabric lately. This time I've made a midi dress with lots of ruffles! I wanted to create a delicate and feminine look and I'm quite happy with how this whole dress turned out. I had a great time photographing it on the streets of London.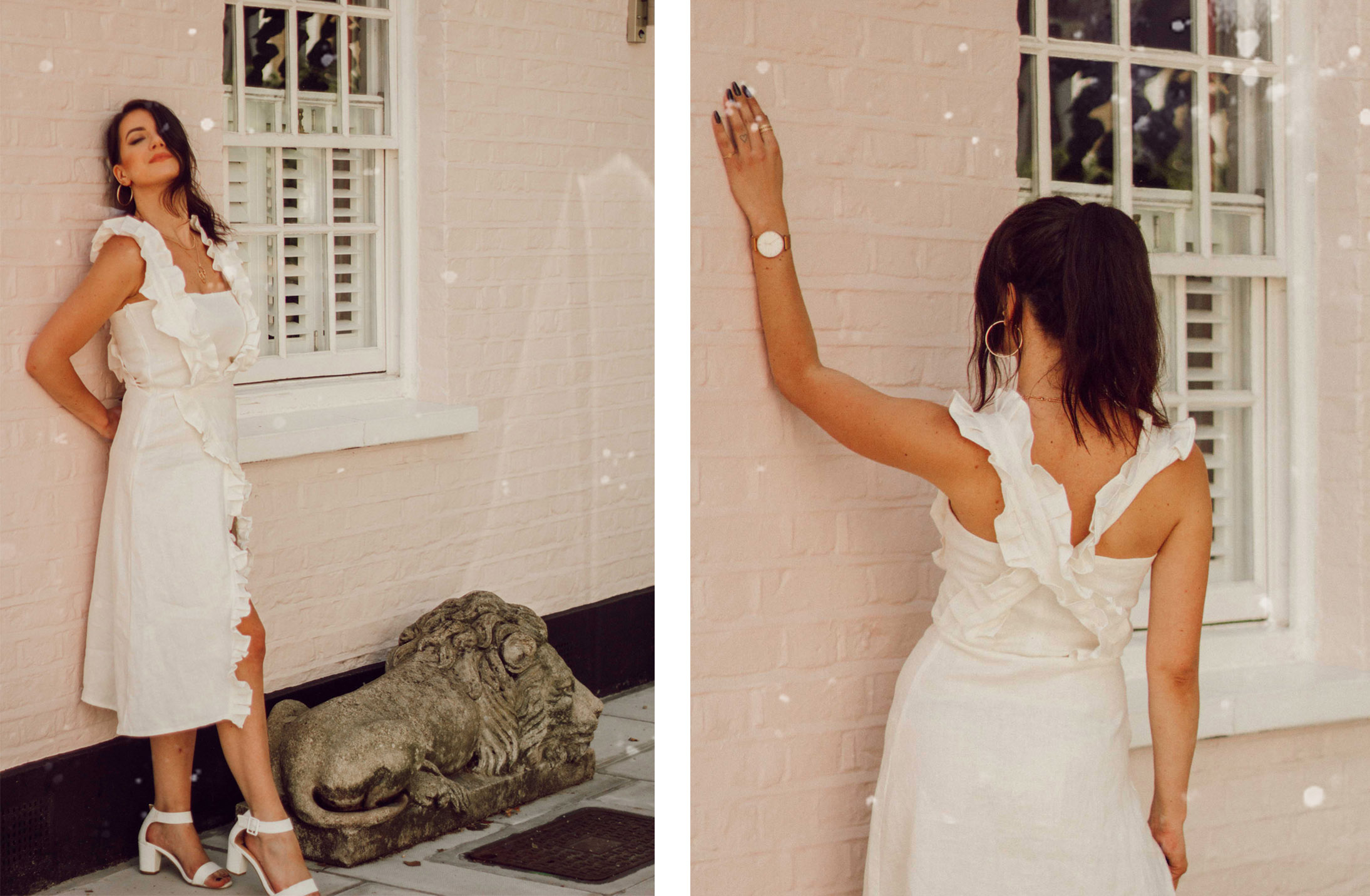 To make a pattern for this dress I used calico fabric. I love working with calico as I can see the result and how the fabric drapes and behaves rather than make a pattern and toile just to realise something is wrong. How do you make your pattern? Tracing? Drawing from scratch or draping on the mannequin?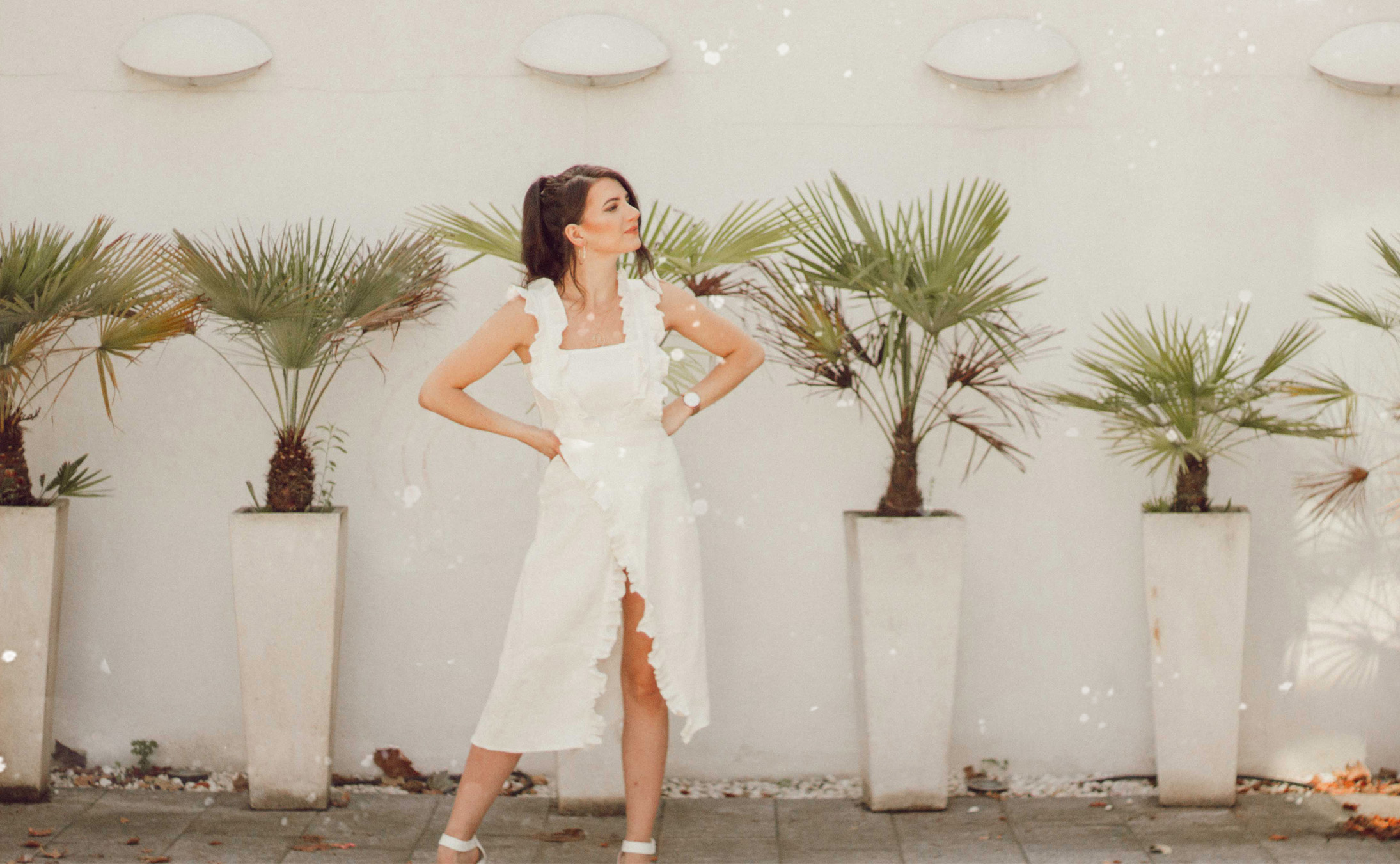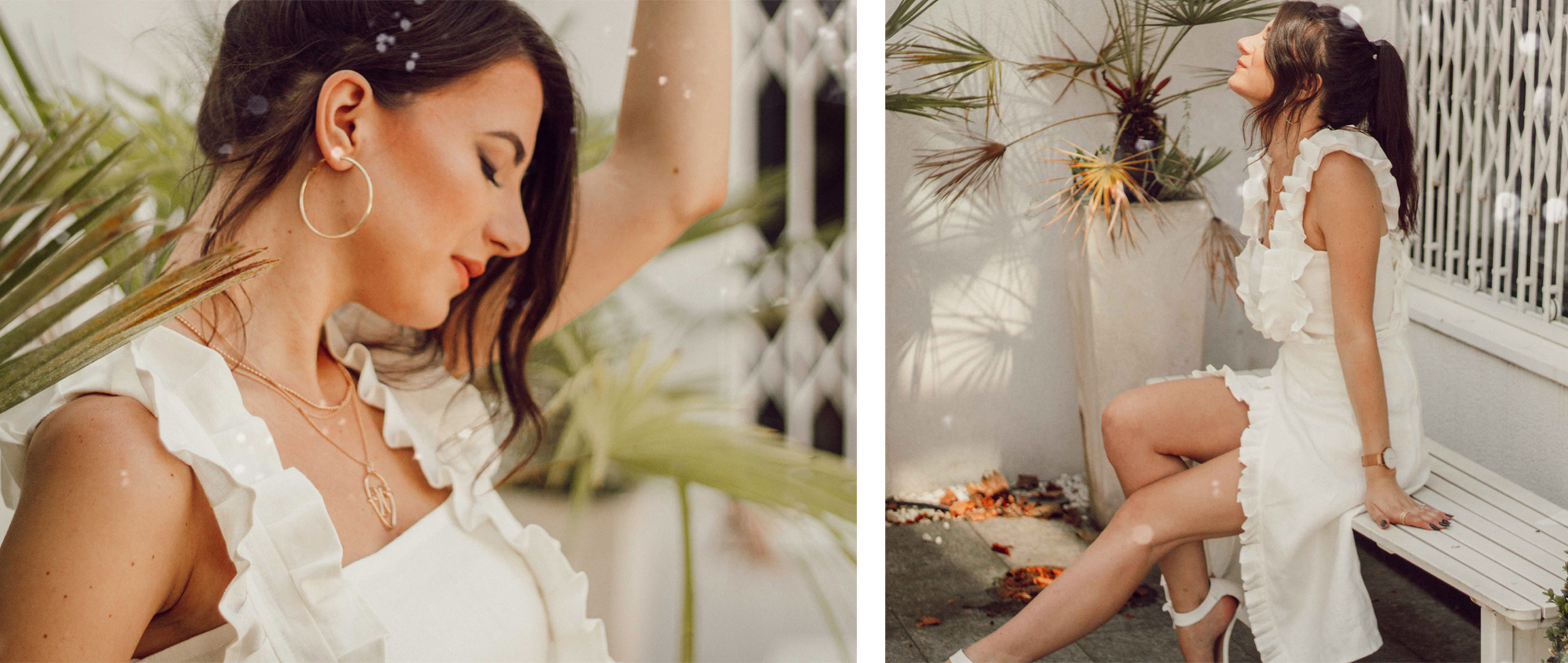 To make this dress I've used linen fabric from Minerva Craft ( link here ). I had a such a good reaction from you on my previous linen dress ( link here ) that I decided to make another one and let me tell you something I feel like it won't be the last!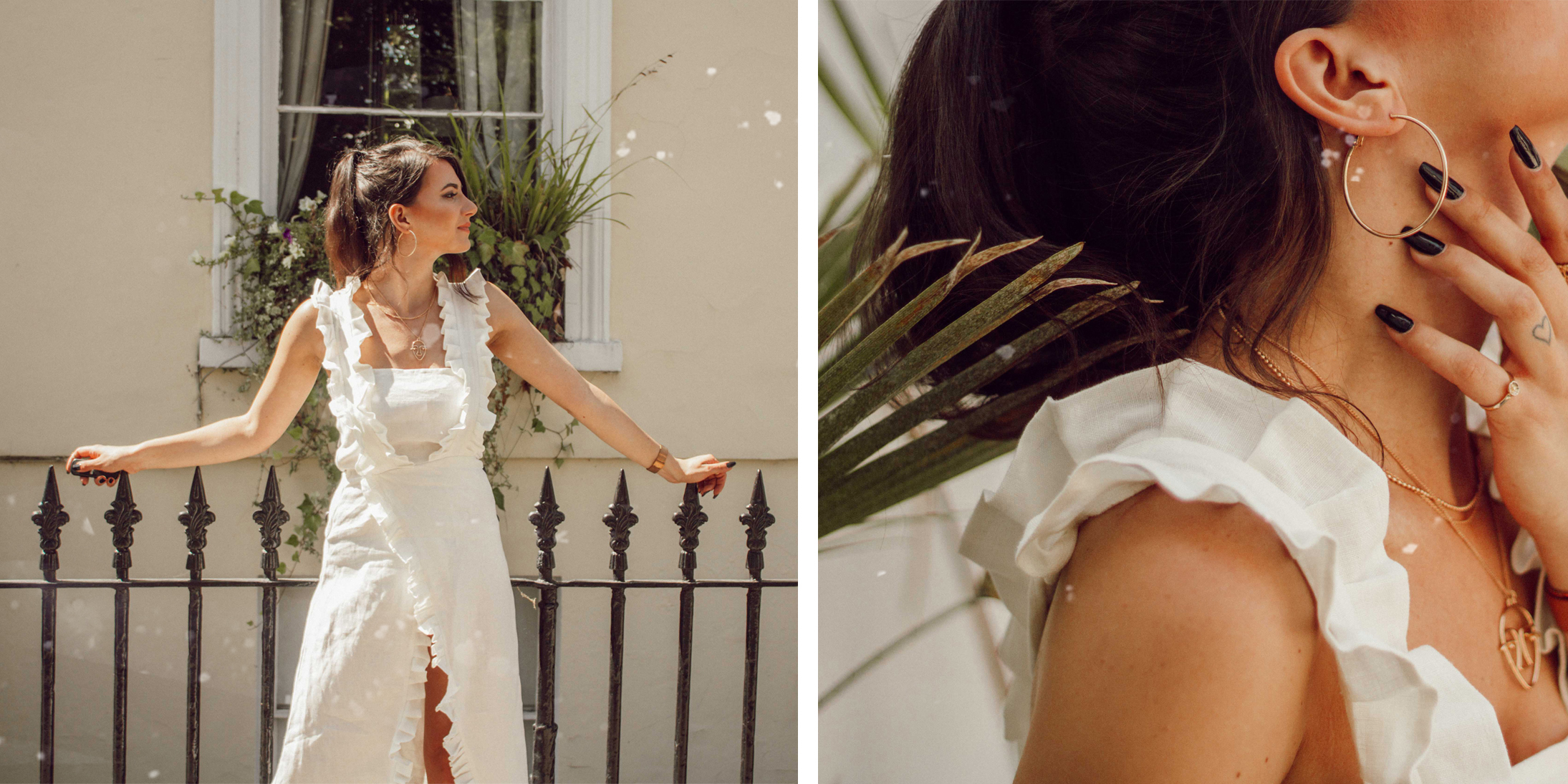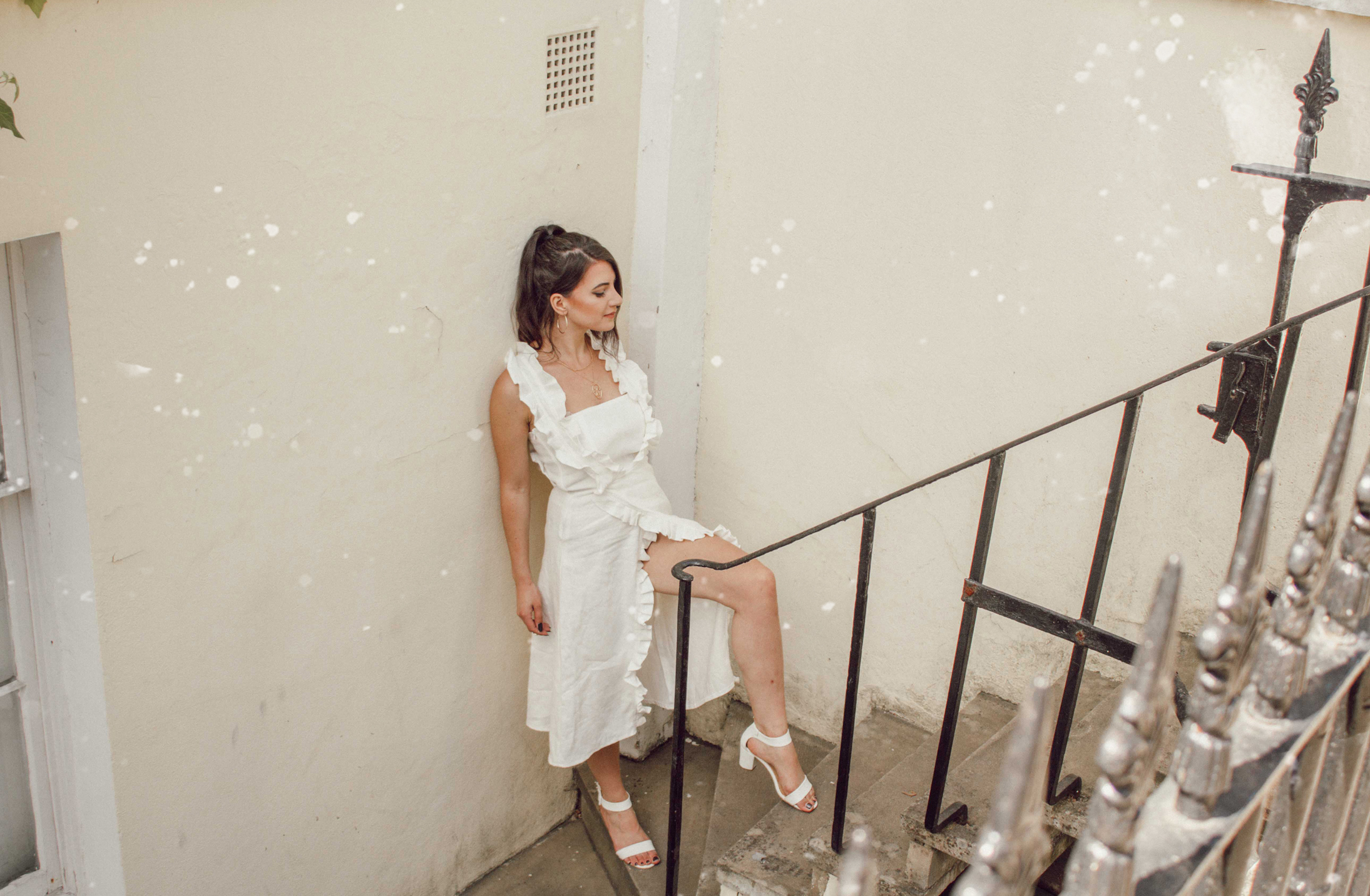 That's everything guys for today! Let me know how did you like this dress? I wish you a lovely rest of the week and I shall get on with my next project! So excited to be back at sewing and I can't wait to show you what I'm making next! Until next time!