MANCHESTER, UNITED KINGDOM
"In photography there is a reality so subtle that it becomes more real than reality."
— Alfred Stieglitz
Today I'm coming to you with a very special post for me- my eco wardrobe.
During my spring cleaning I decided to pull out everything that I've made and to be honest I wasn't expecting to have so much stuff already. For a while now I've been making stuff rather than buying and I hope that someday my whole wardrobe will be "me-made".
For some time I've limited amount of clothes I buy online and before I make any purchase I really think it through.
Some of you might remember that I also try to colour match my closet, meaning I'll buy/ make things in colours/ shades that will match my current clothes. This is actually harder than it sounds, but basically, if I find a pair of shoes, let's just say in the green colour I'll make sure that it matches the shade of my green handbag, dress, top or anything else I already have.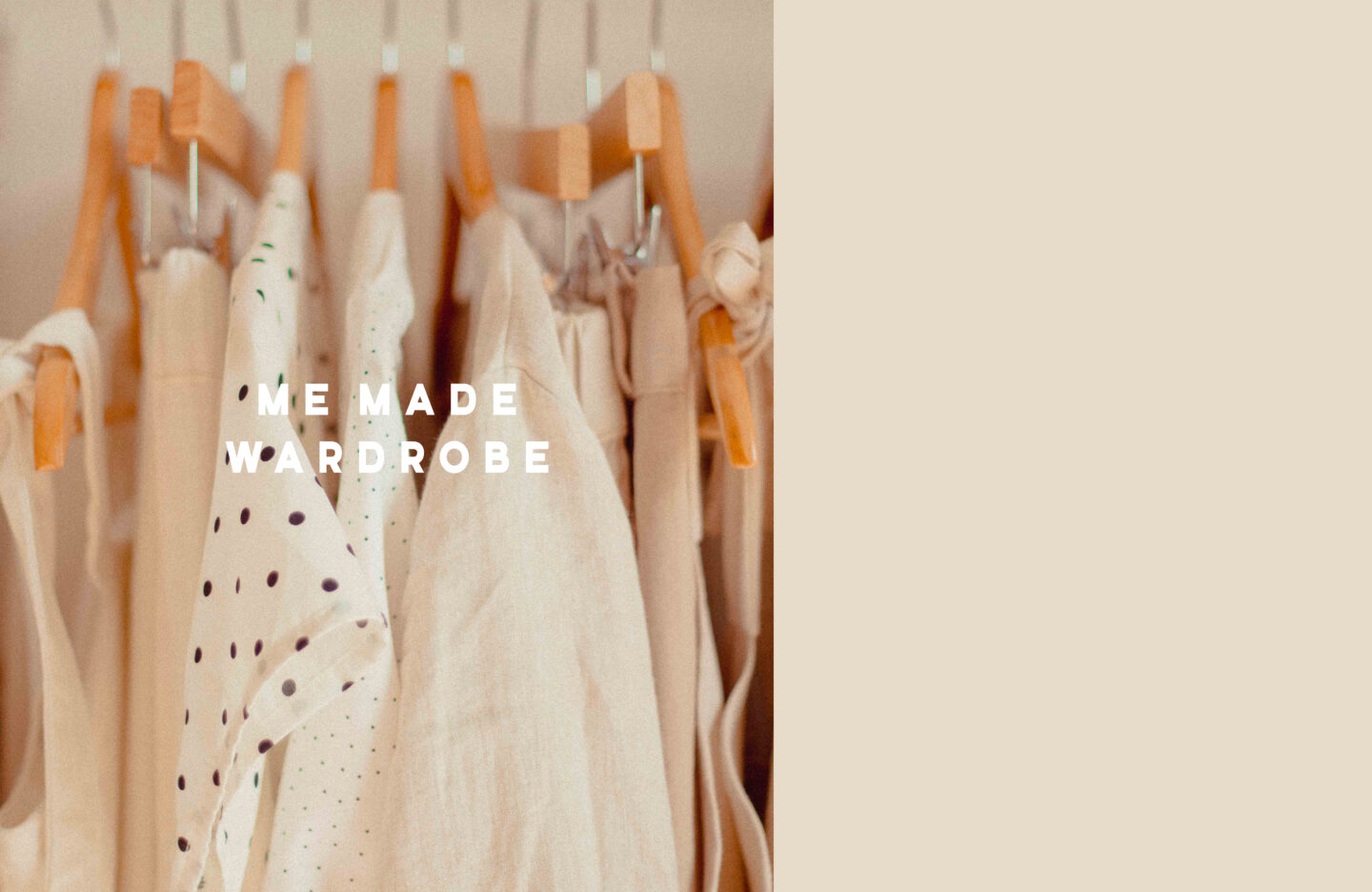 I feel like I have to start from this satin top as the feedback I got from it, was just unbelievable. Thanks to all of those people who purchased my pattern for this top. If you've missed it you can check it out ( HERE ). Such a flattering shape and so easy to make that I also decided to make myself another one in brown crepe fabric.
Polka dot. If you follow me for some time you probably know it's one of my favourites prints ever. I've made this super basic cami top and midi skirt with this beautiful cotton polka dot fabric. I love the midi skirt as you can wear them in any season. Throw on a cute jumper in autumn and add long boots in Winter. Such a staple item.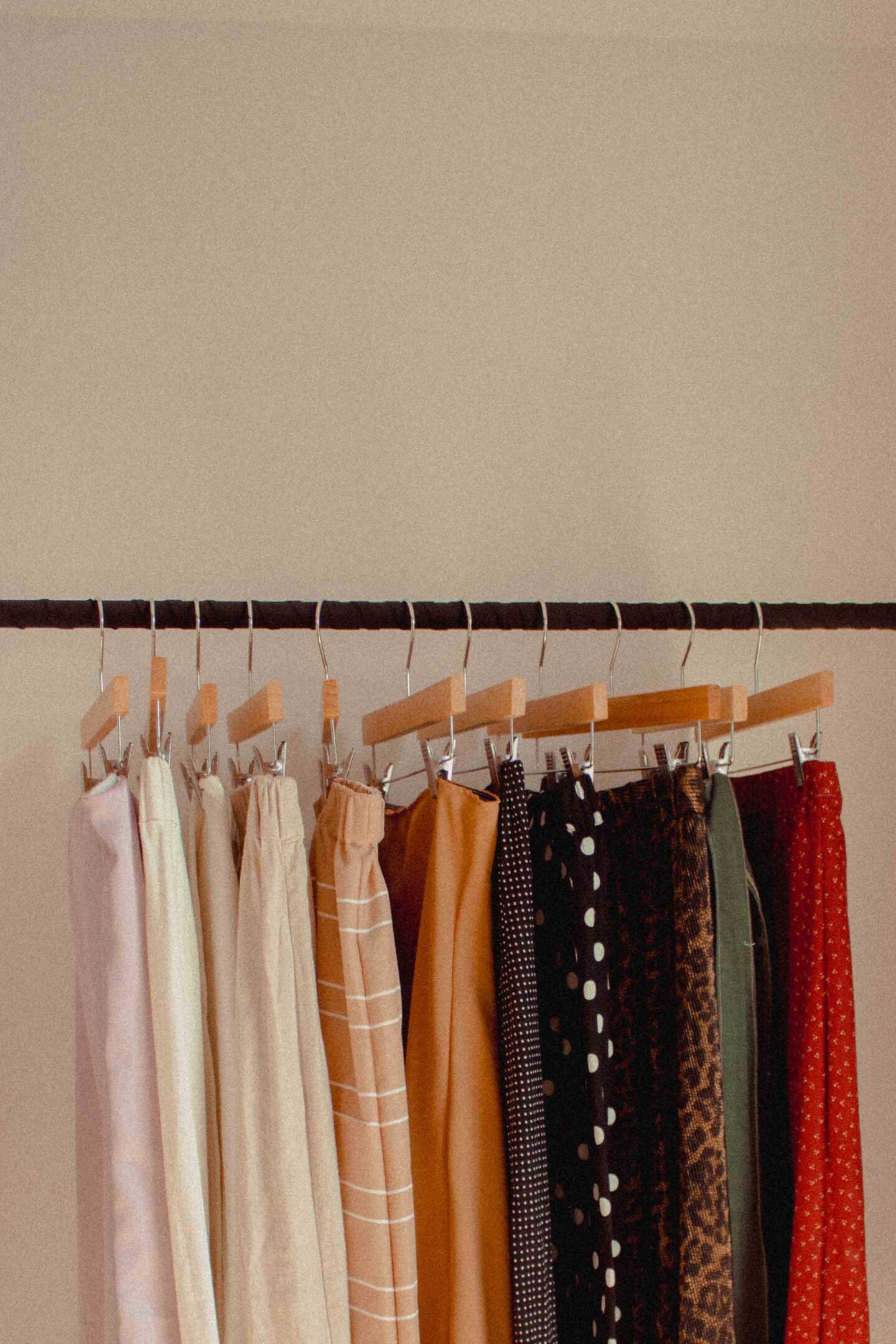 Never enough of wrap dresses isn't that so true. Can' wait for summer to jump into this one! It's so easy to make and really looks great! You can download a PDF pattern for this dress (HERE)
This is a dress I made for my friend's wedding last year. It took a lot of fabric to make this dress any even though now I would make it slightly differently, I still think it's a very nice shape.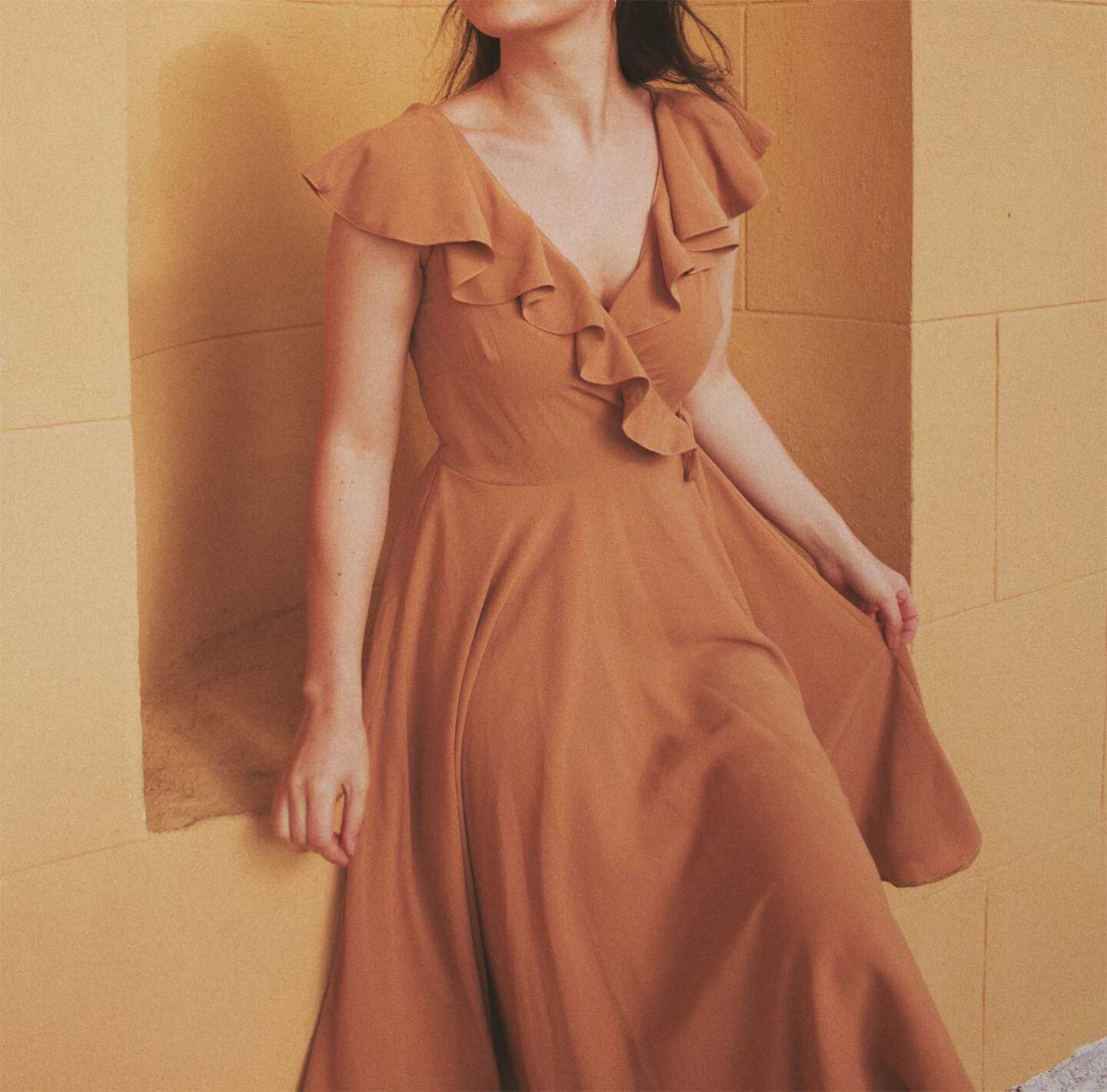 Ah! I remember this dress like I've made it yesterday. That's because it was the first dress I've made on my new sewing machine! As you probably know I LOVE linen and cannot get enough of it. Featuring a button down fastening and bow tie straps.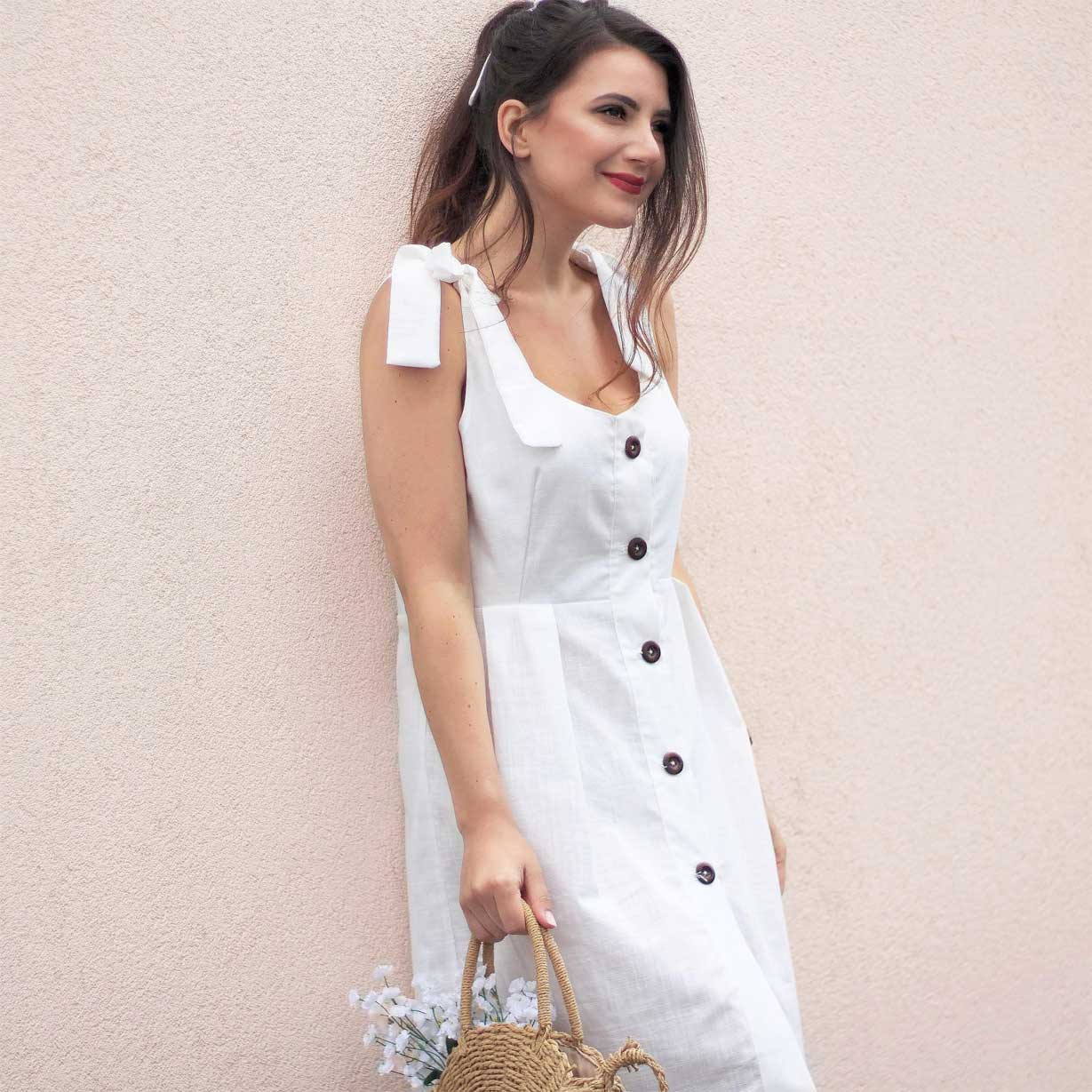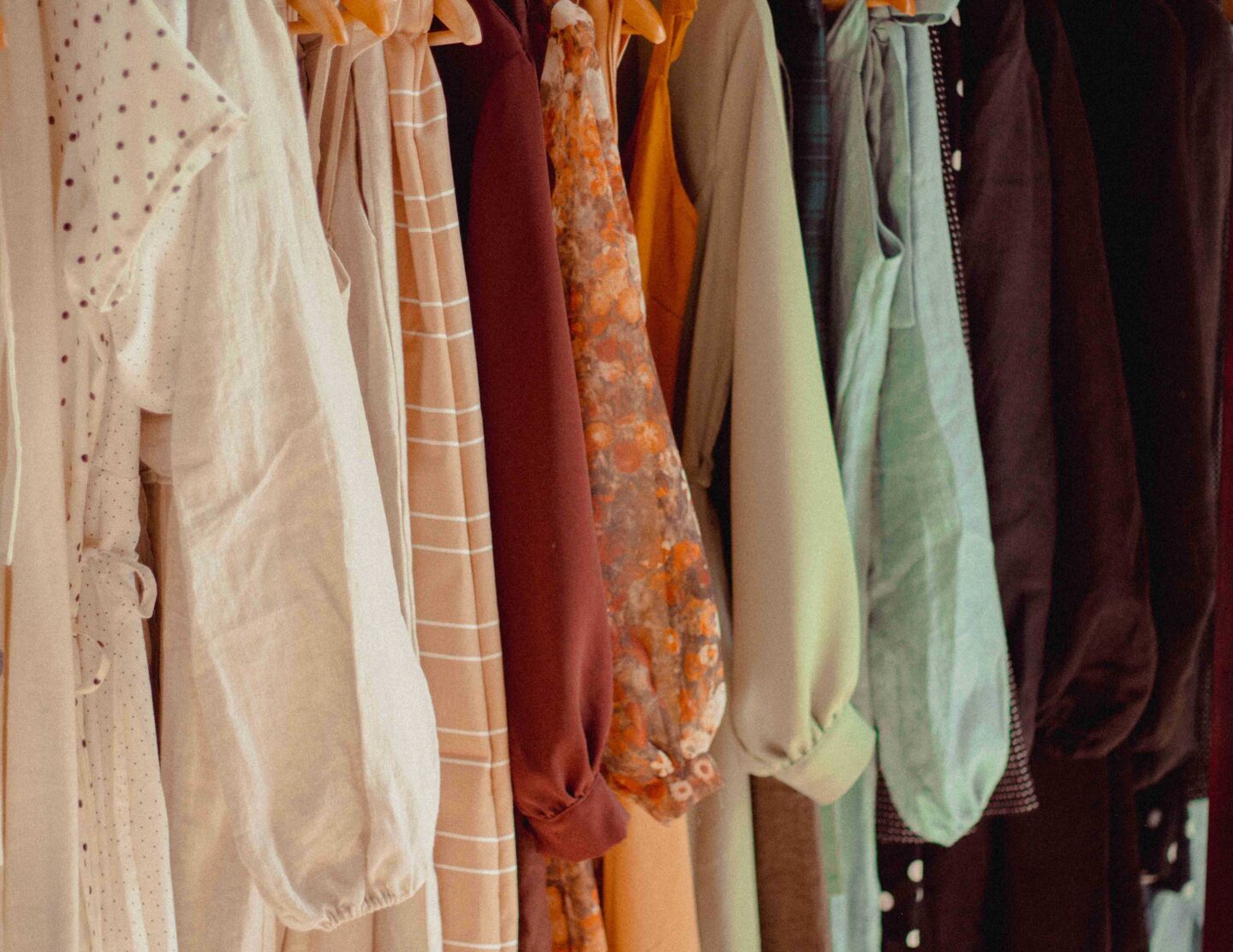 I don't actually have a lot of maxi dresses and after making this dress I made it my mission to add a few more maxi dresses to my wardrobe. I love this dress for two reasons: print & easy to sew. Trust me it's very easy to make this dress and look amazing! Also I'll let you in on a little secret if you made it all the way here 🙂 I'm working to release a pattern for this dress! So excited!
This top I actually sell on my shop ( CLICK ) but I love this shape so much that I decided to make one for myself in this gorgeous beige linen.
Never enough of midi skirts. Just another basic midi skirt in linen.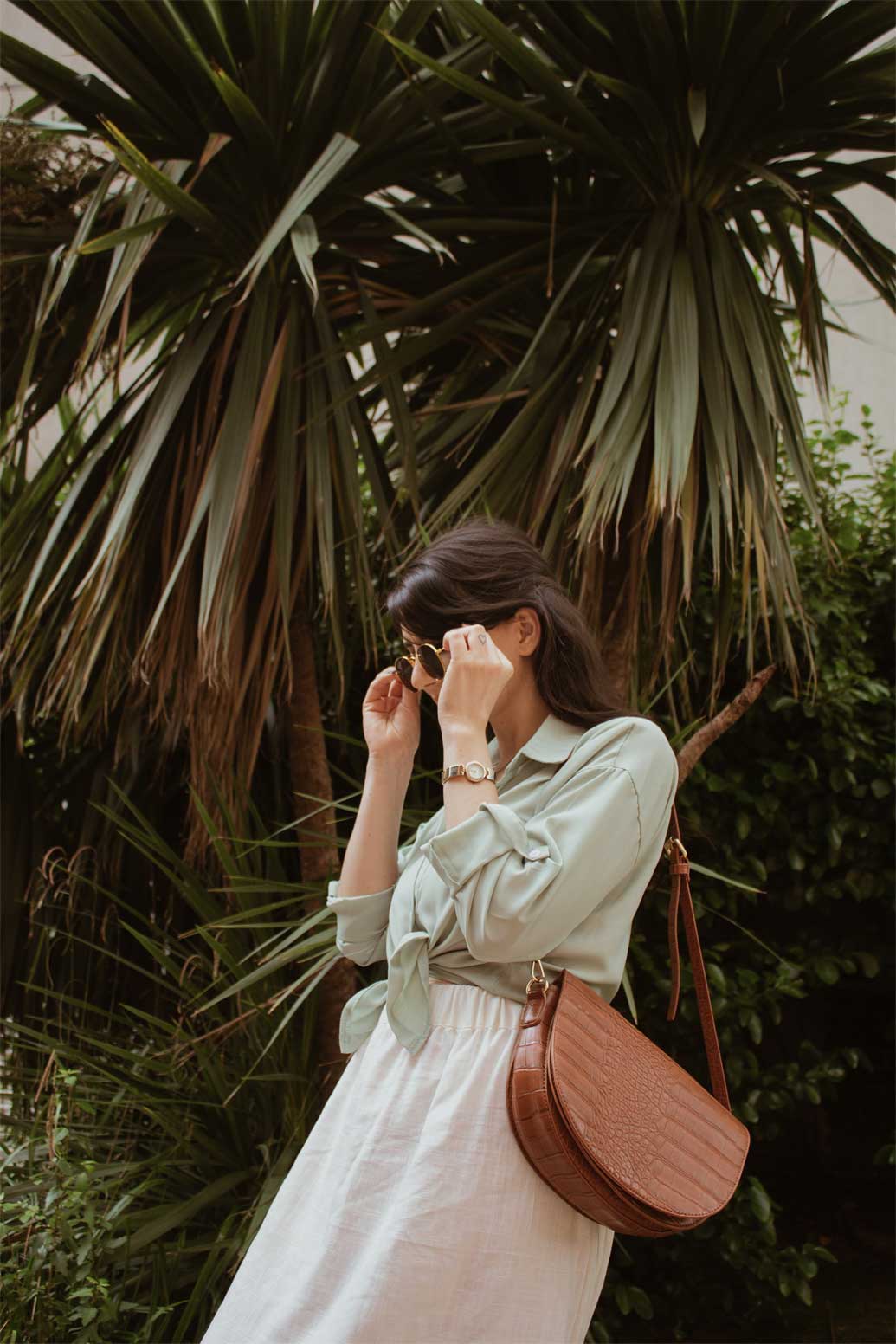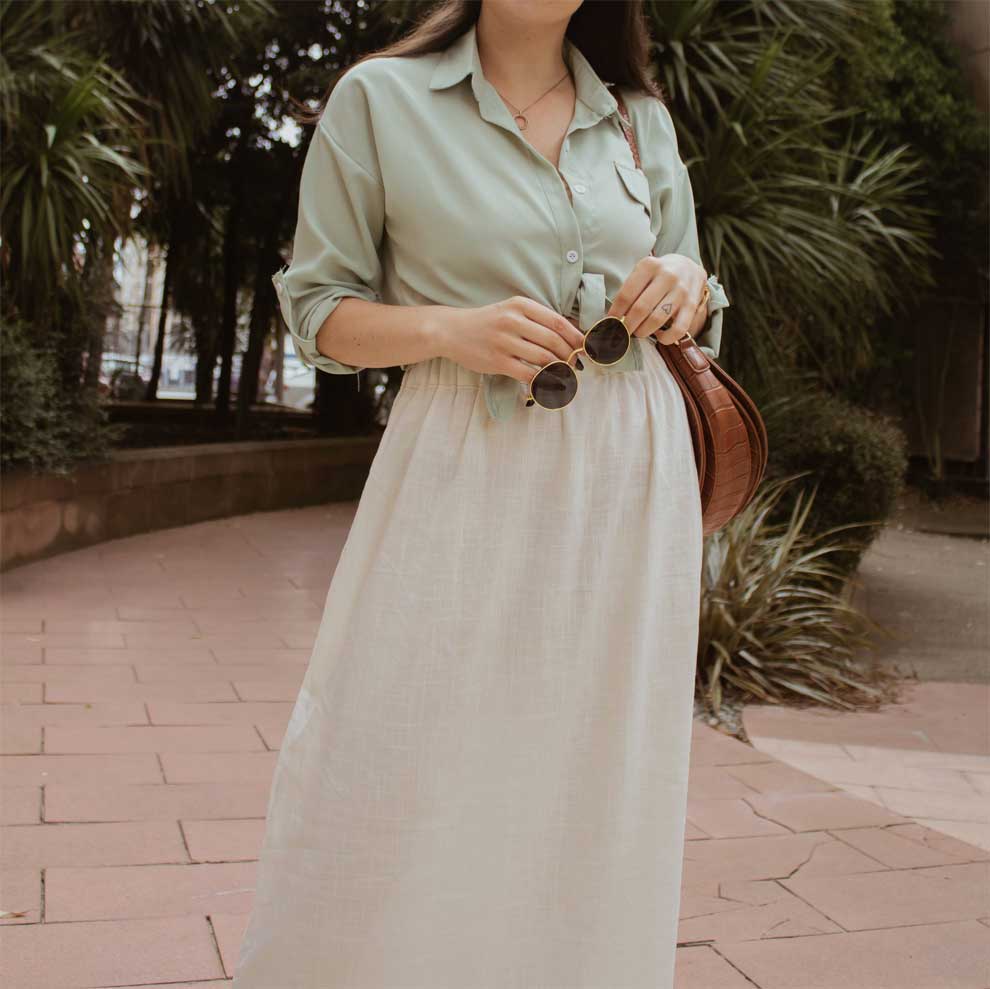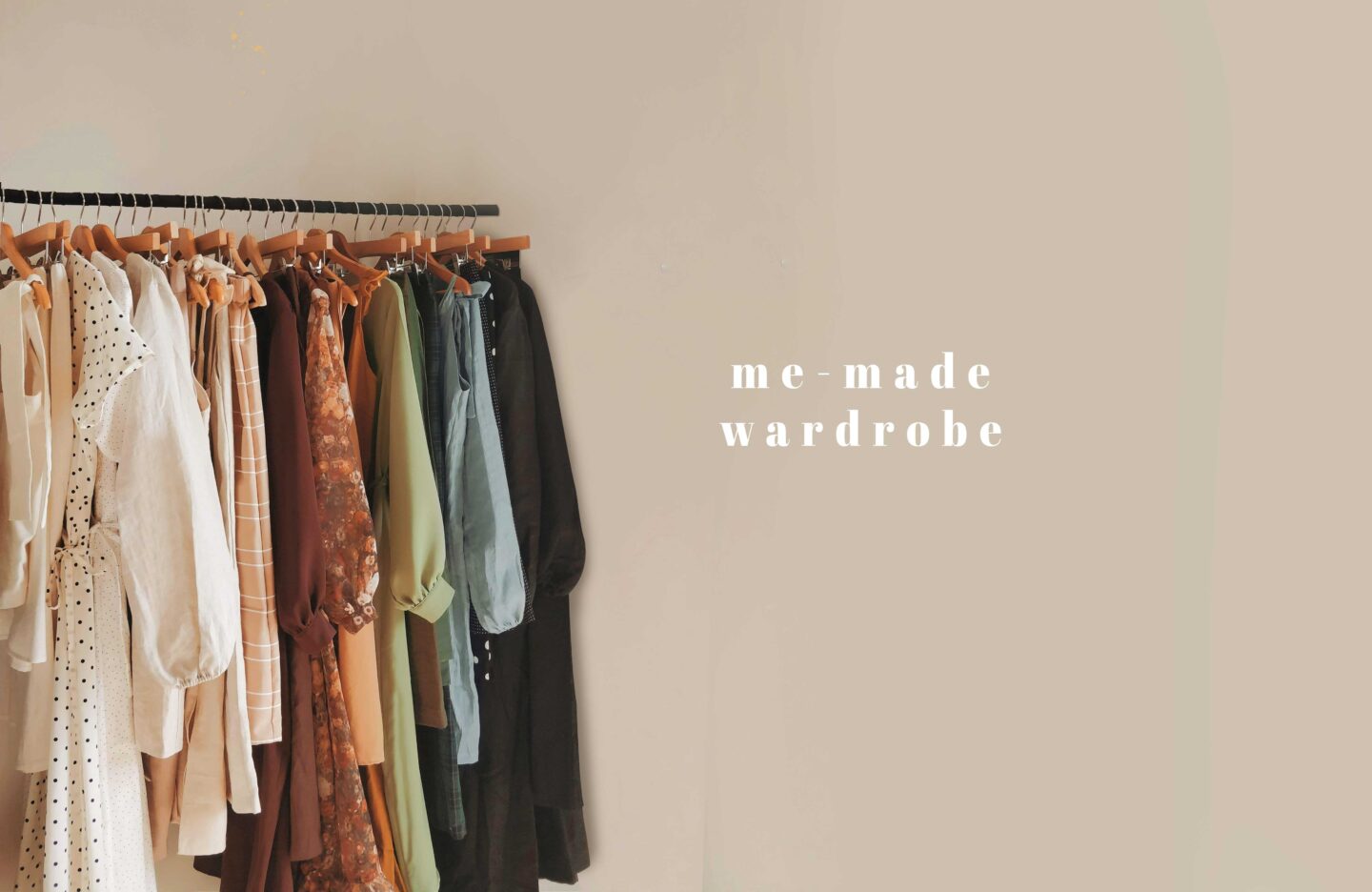 Writing this post feels like I've used the word "love" like 100 times already! But that's a beauty of me-made wardrobe. All of those pieces are one of a kind and YOU made. I wear those trousers the most out of all things I've made. I can wear them in Spring, Summer, Autumn & Winter what a great piece.
Last year I challenged myself to also not buy, but knit jumpers myself. Well, I'm still working on that and since I'm such a beginner it takes me ages to complete one project. Hopefully, by the next winter, I'll have two more self knitted jumpers in my wardrobe. I also had one ball of the wool left so I also knitted a beanie hat!
Self knitted chunky cardigan. This was my first big knitting project, but probably my favourite! Working with chunky yarn is so easy, especially for a beginner. Love the yard and the fact that it's 100% wool and I love the colour. Can't wait to knit more things!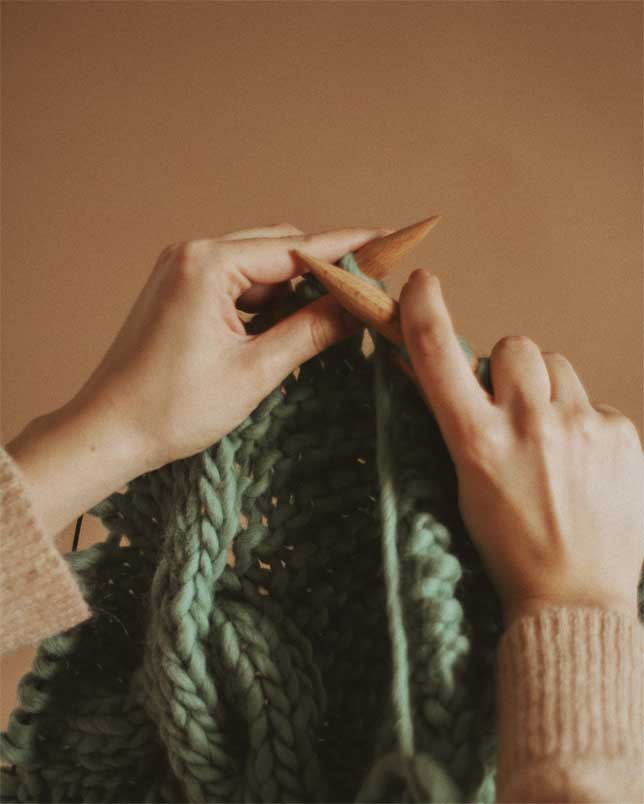 Everyone starts their knitting journey from a scarf and meanwhile it was my 4th make it general. Very relaxing and easy using, of course 100% Wool yarn.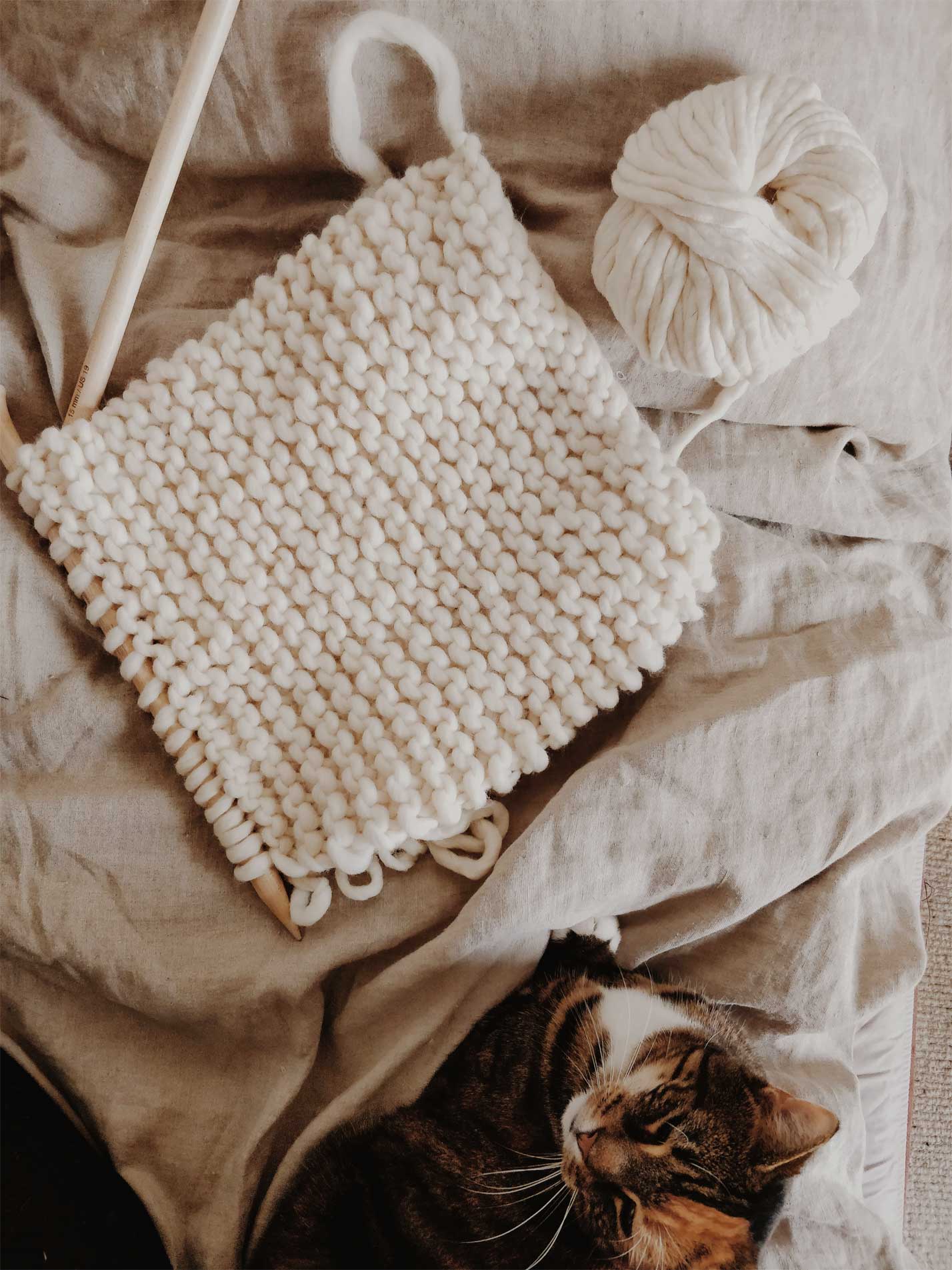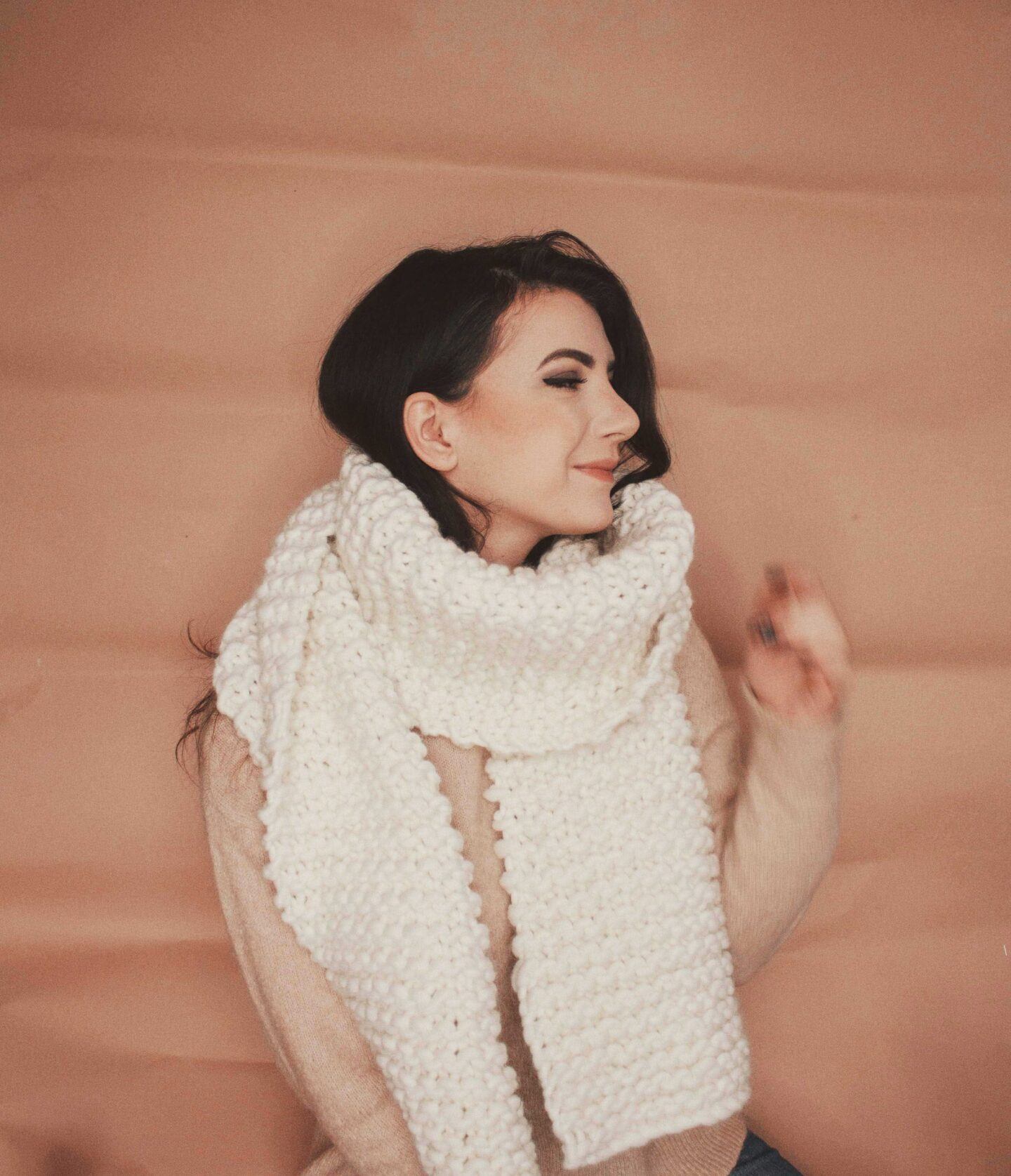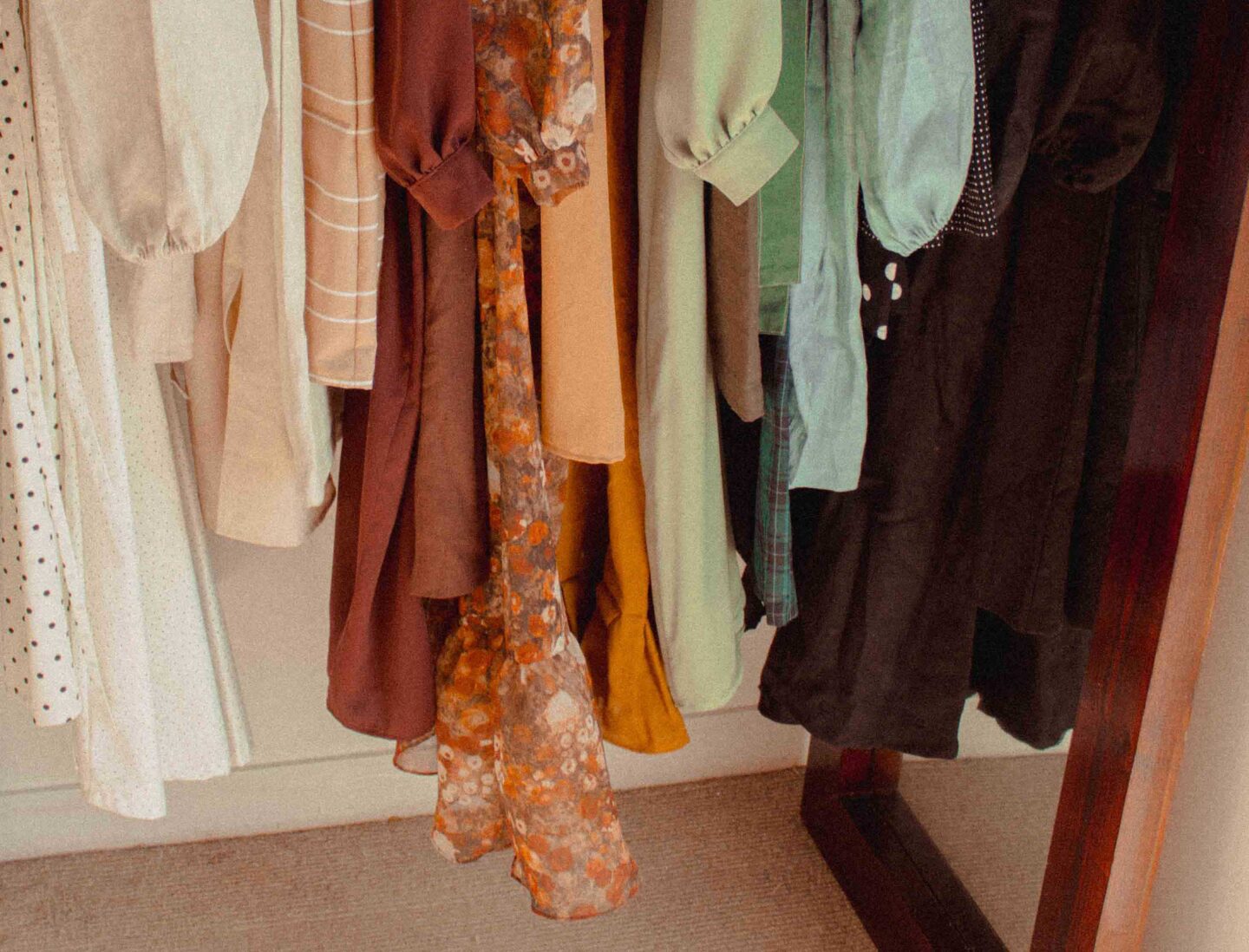 I made this dress last year. Such a pretty shape in linen white fabric.
You probably know this dress already as not only I've made it in two colours, but also released a pattern for it ( CLICK ) Such a beautiful midi dress. It takes quite some time to make this dress considering I also made self-covered buttons, but it's so worth it!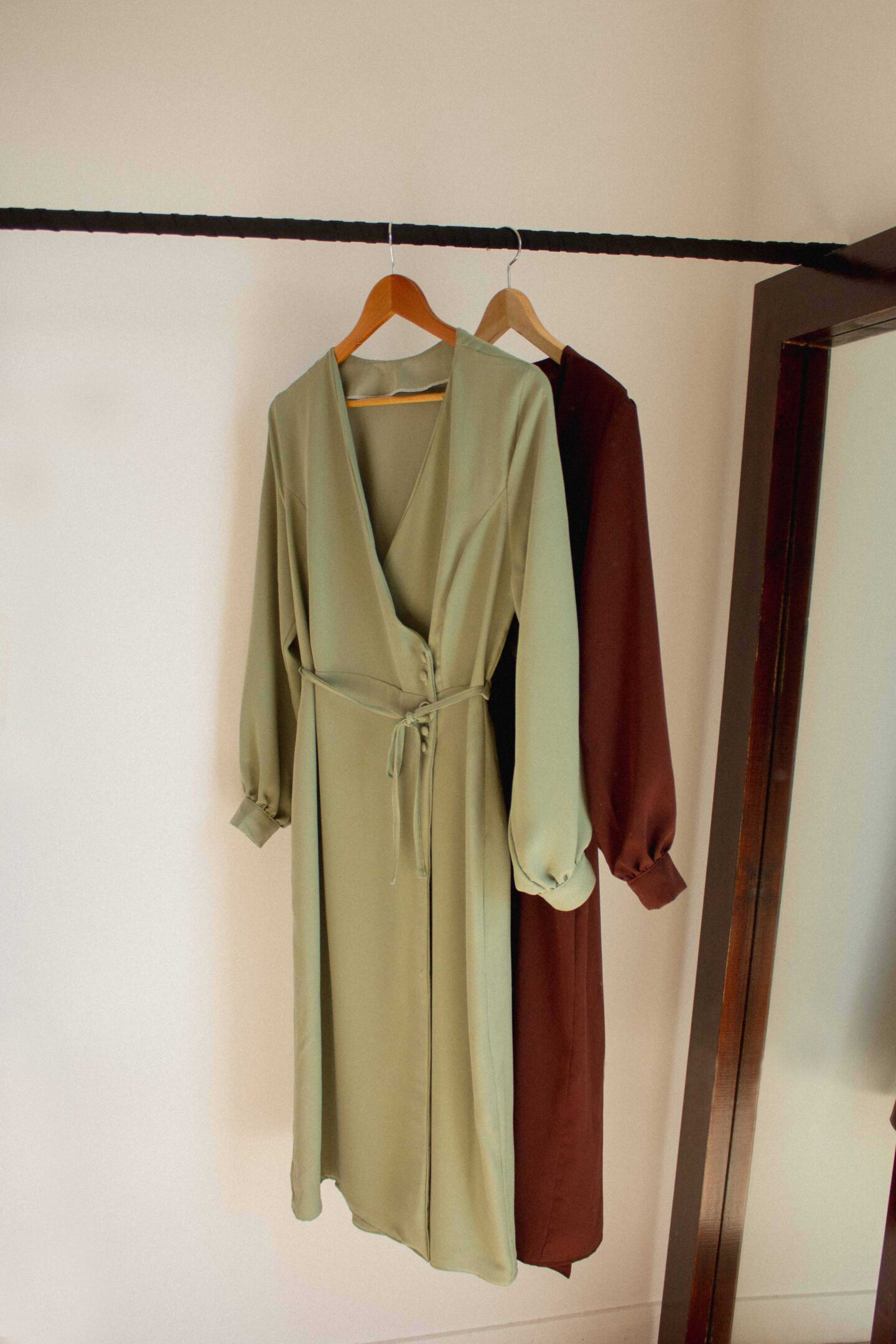 That's all! I hope you enjoyed this post and let me know in the comments how many me-made items do you have in your wardrobe! Until next time!