I'm happy to announce that I just released pattern for this dress on my shop on Etsy called tintofmintPATTERNS you can now download the pattern for this dress, available in sizes UK 6-16. I've also made a YouTube step by step tutorial on how to make this dress.
Welcome back! I've been thinking about making a prefect Autumn maxi dress ever since I noticed a first yellow leaf on the tree this year. Finally, I found a perfect fabric and print. I truly believe that 80% of the beauty of a garment is print, colour and material. Shapes can be also important, but on my own example, I will most likely try or buy something, if I like the print or fabric.
UPDATE: After taking photos of this dress I have actually redone the neckline as even after pressing it looked quite messy. Organza is a difficult fabric to work with and even slight stretch while binding the neckline can make it look deformed.
So, I chopped off the binding and made facing panels for the front and the back. I think it looks much, much better!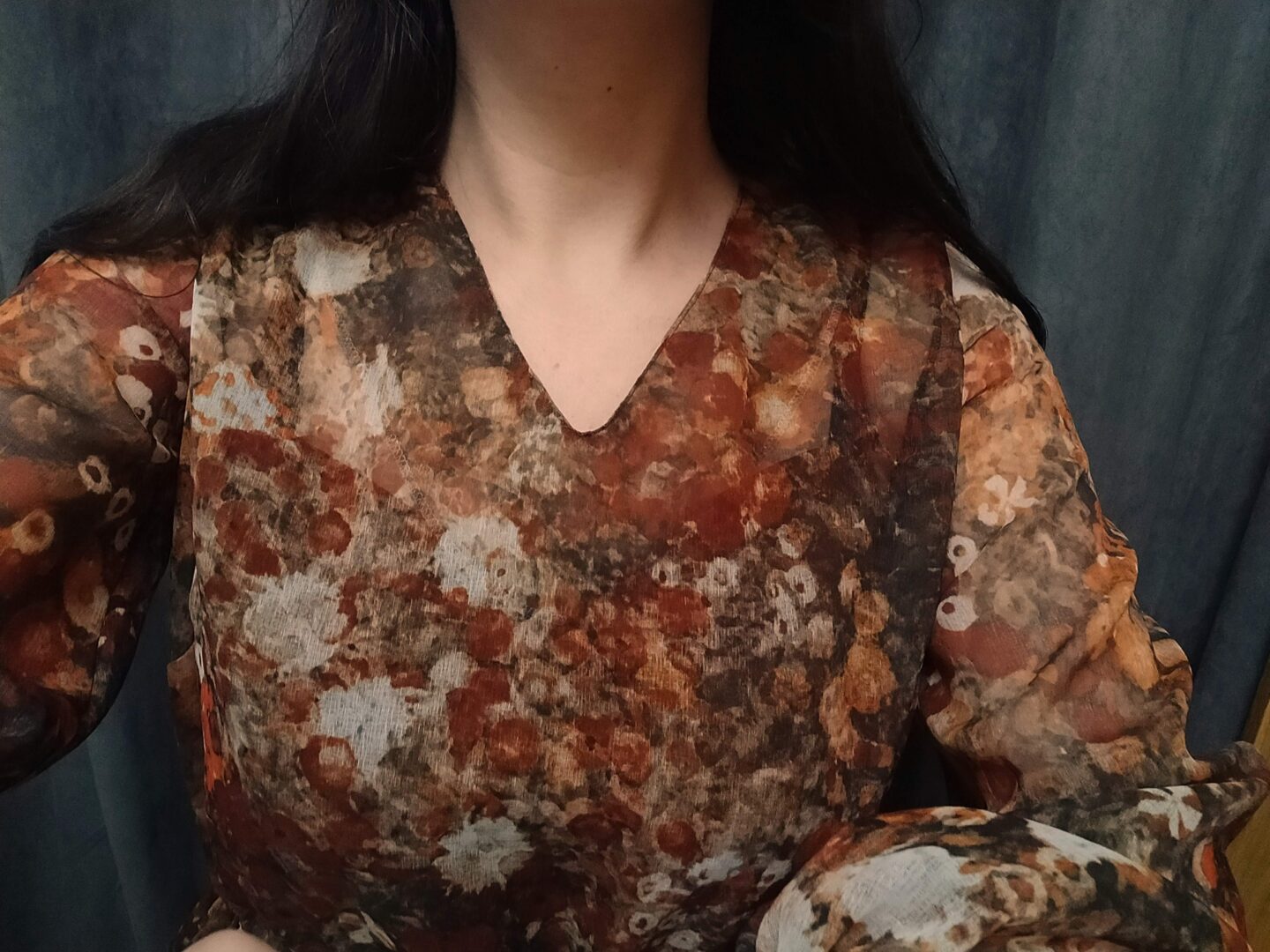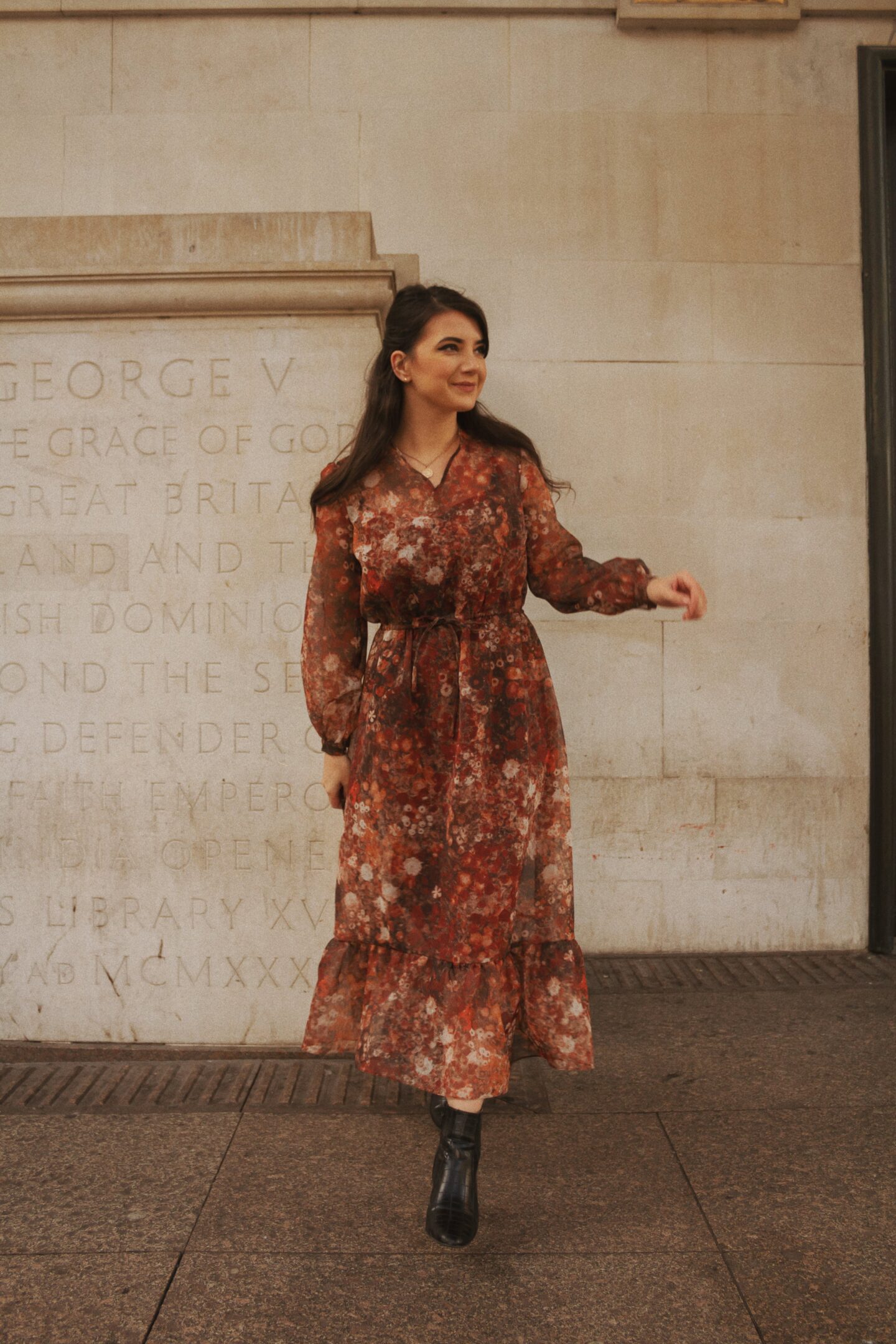 If you have a sewing machine and live in Manchester you are probably familiar with Abakan fabric store. I was first introduced to that store when I started Uni and we all had a field trip to buy some calico fabric and explore fabric stores in Manchester. Long story short, in a massive basket of printed fabrics I noticed an inch of this print gorgeous dark floral printed organza fabric and I have already fallen in love.
The thing I've noticed a while ago is that I struggle to design something without knowing what fabric I'm going to use. I am one of those people who go into the fabric store and look for fabric that will inspire me to make something out of it. Then with a cup of hot coffee ( and a cat 🙂 ) I can sit and sketch for hours.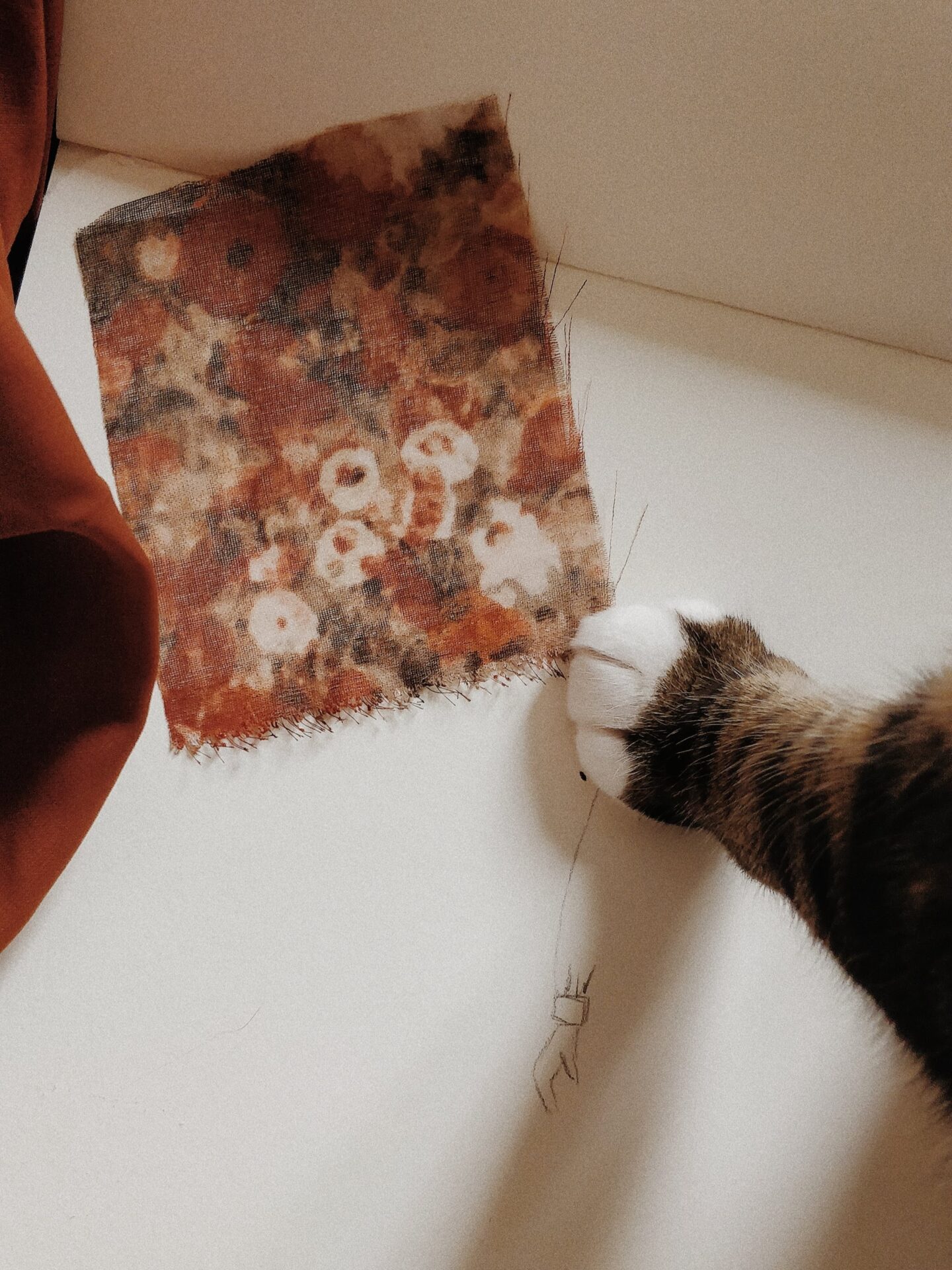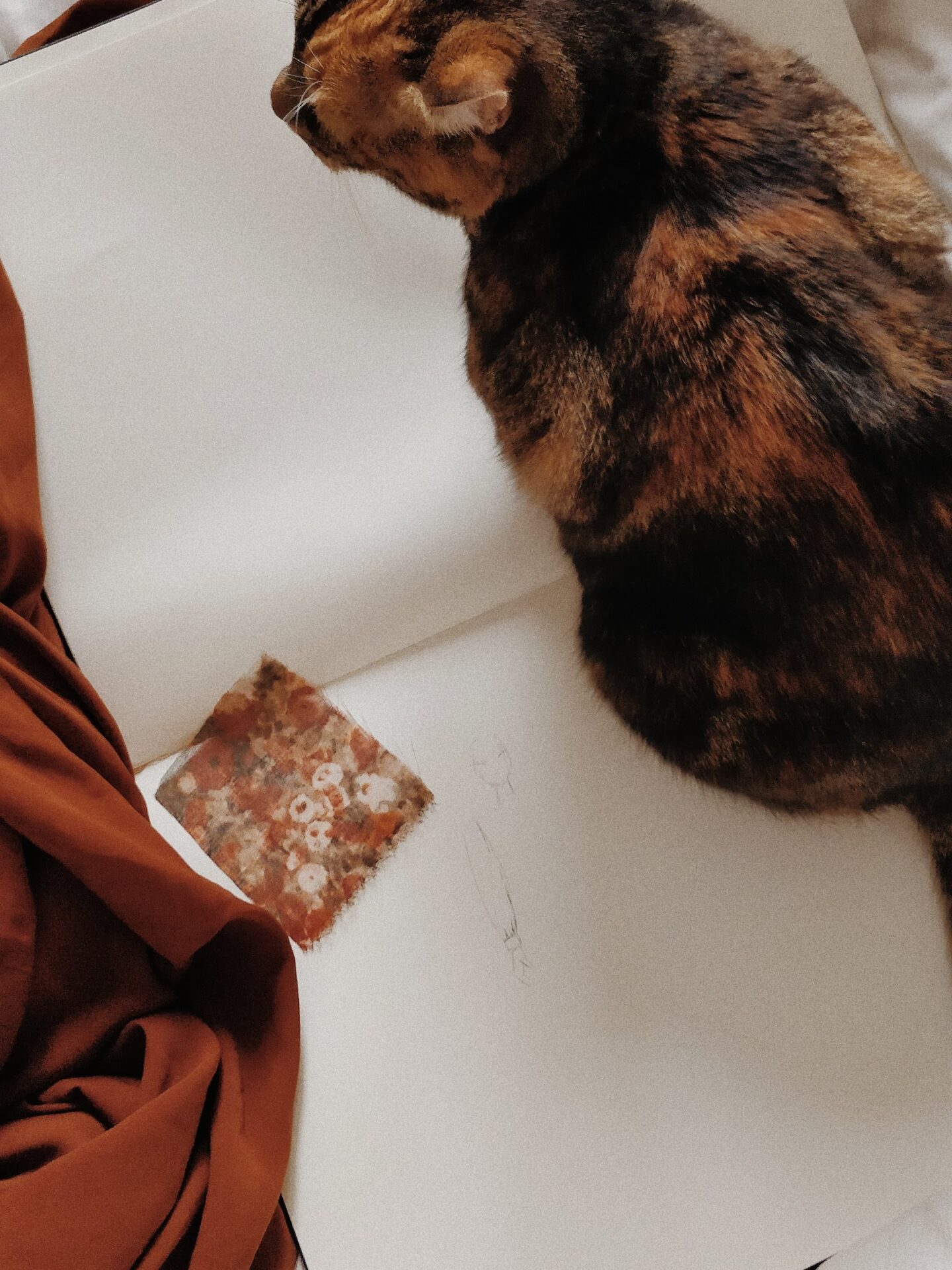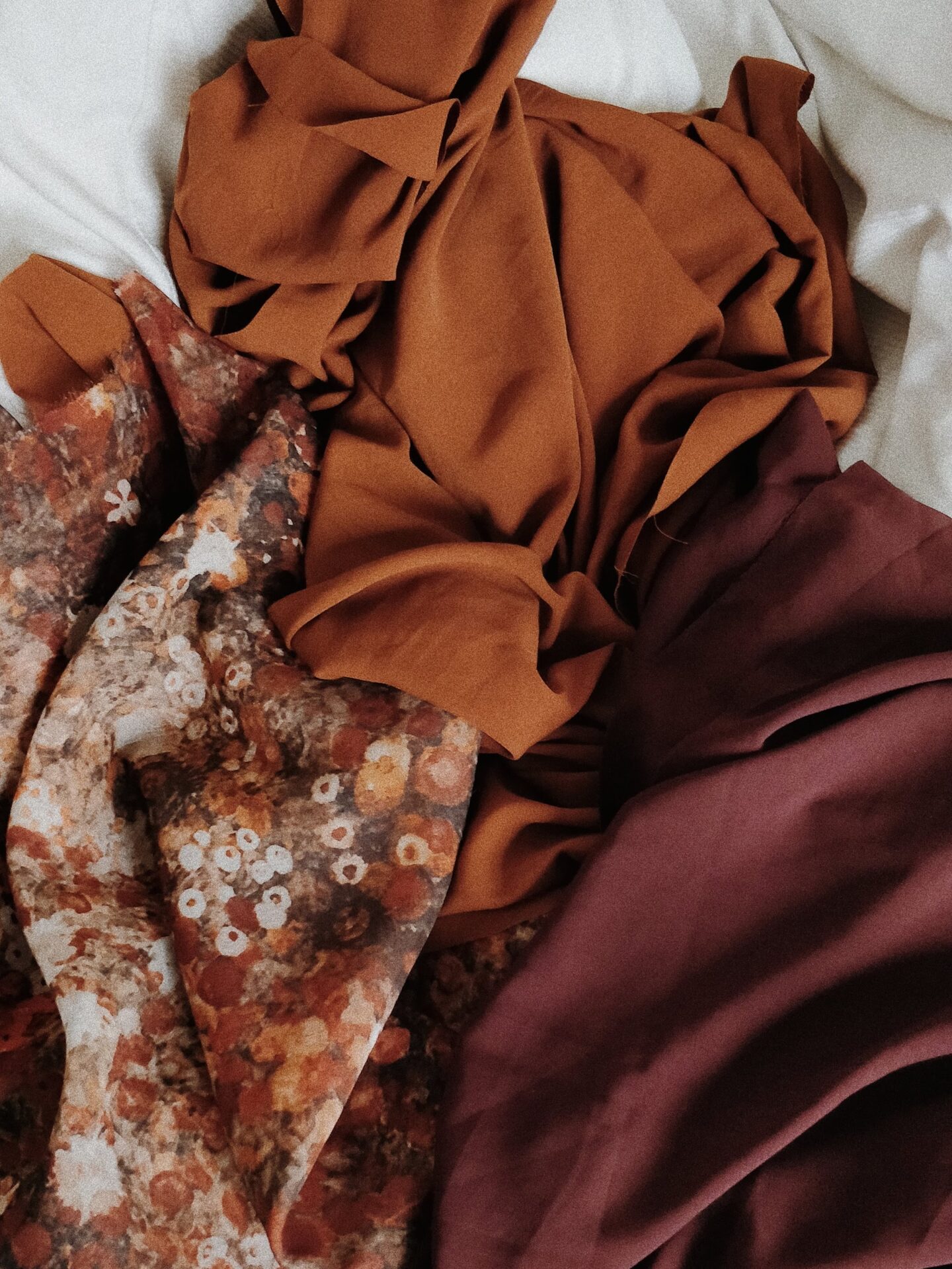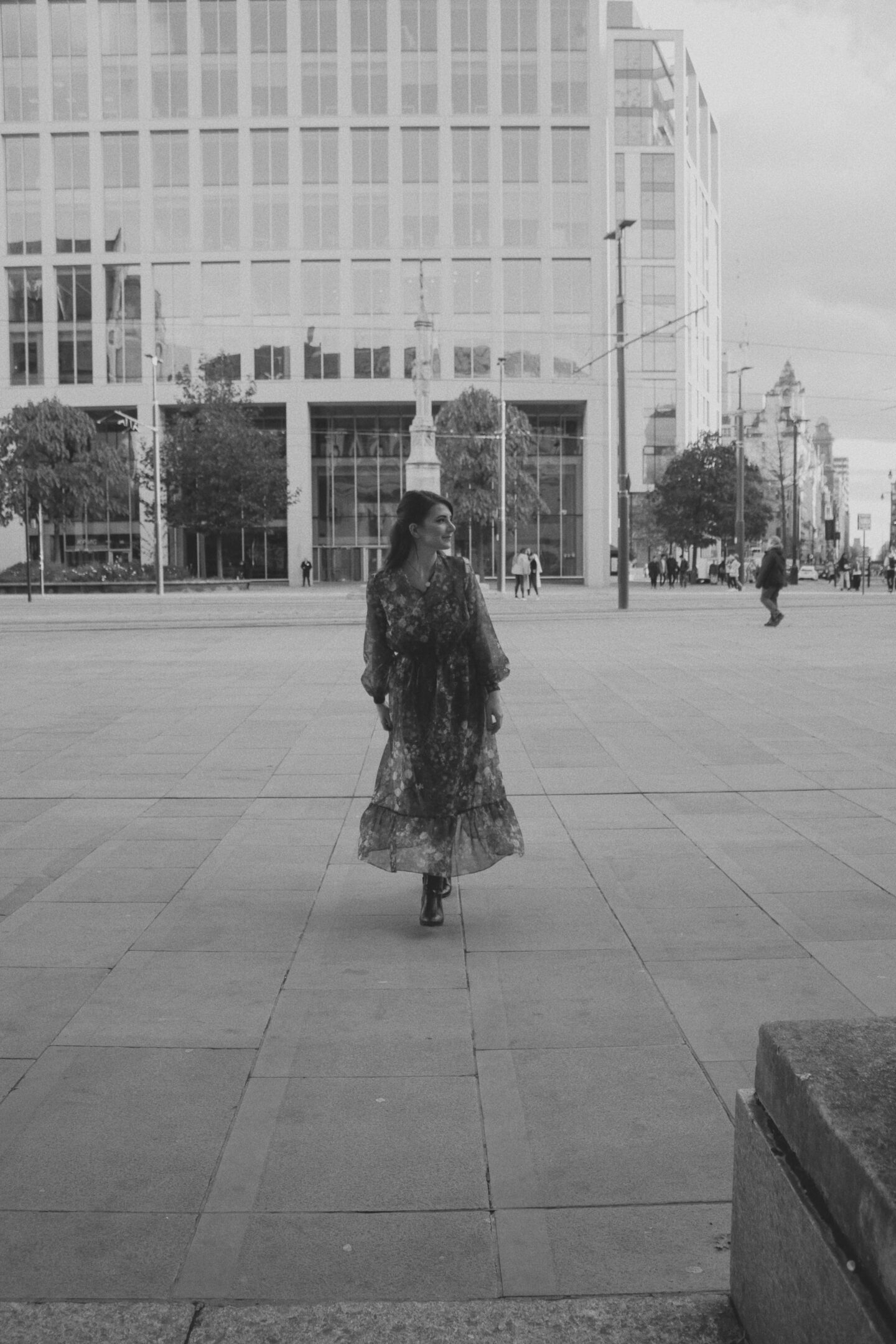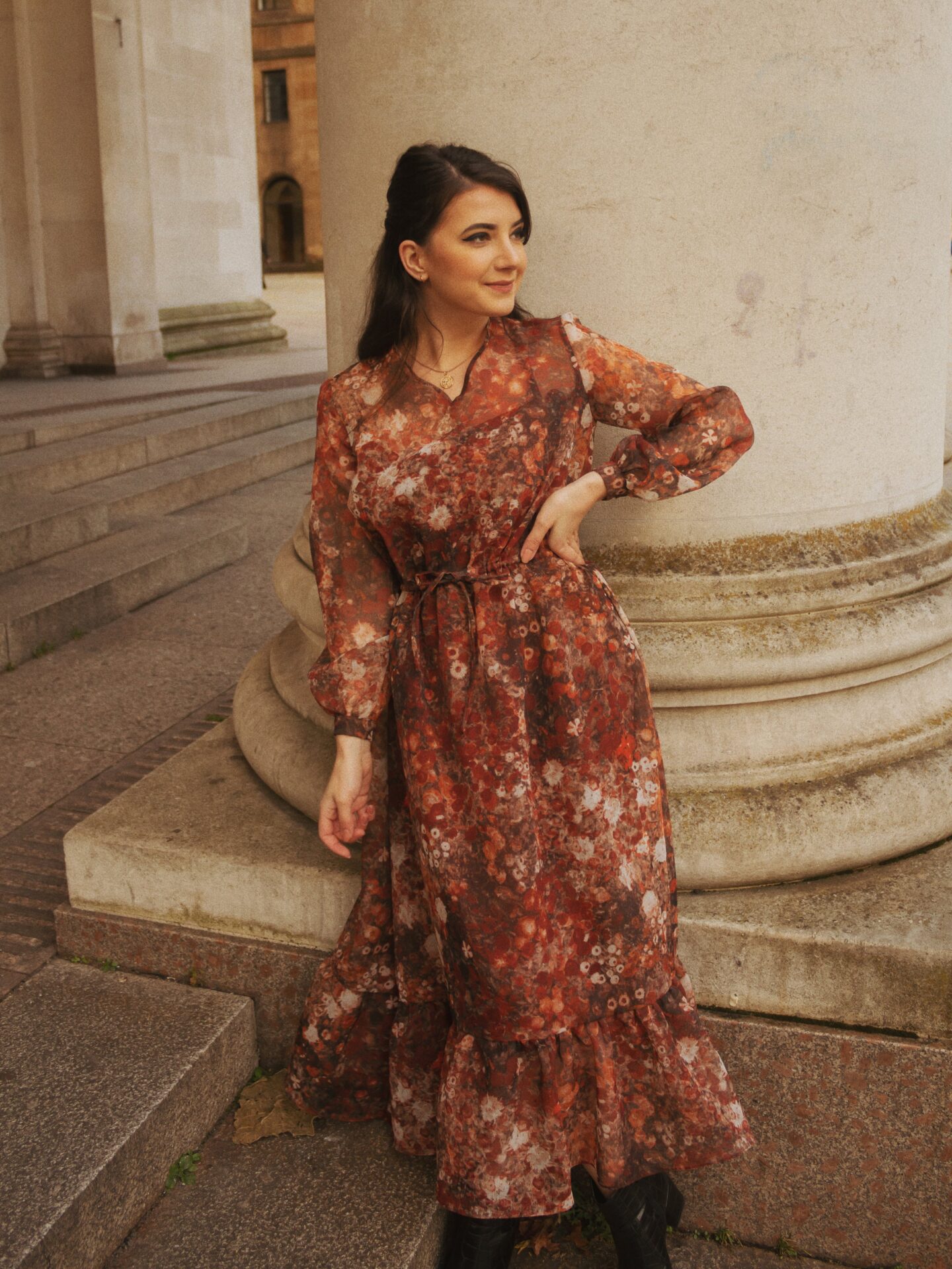 As the printed organza fabric is a quite see through material, I've made a basic slip cami dress to wear underneath. Drawstring waistband makes it super easy to put on and take off the dress. Also, lately I've been loving balloon sleeves and I couldn't resist to add them here too. A while ago I wouldn't draw a pattern, but work my way through working straight on the fabric and draping on the mannequin. Now I'm glad I take extra time to self draft a pattern for each thing I make. I am really looking forward to make this dress in a different prints in the future.