Hello, everybody! I hope you had an amazing weekend! Today I have come to you with a special post for me. It has been 2 years I think since the last time I've made something ( can't actually believe that's has been so long)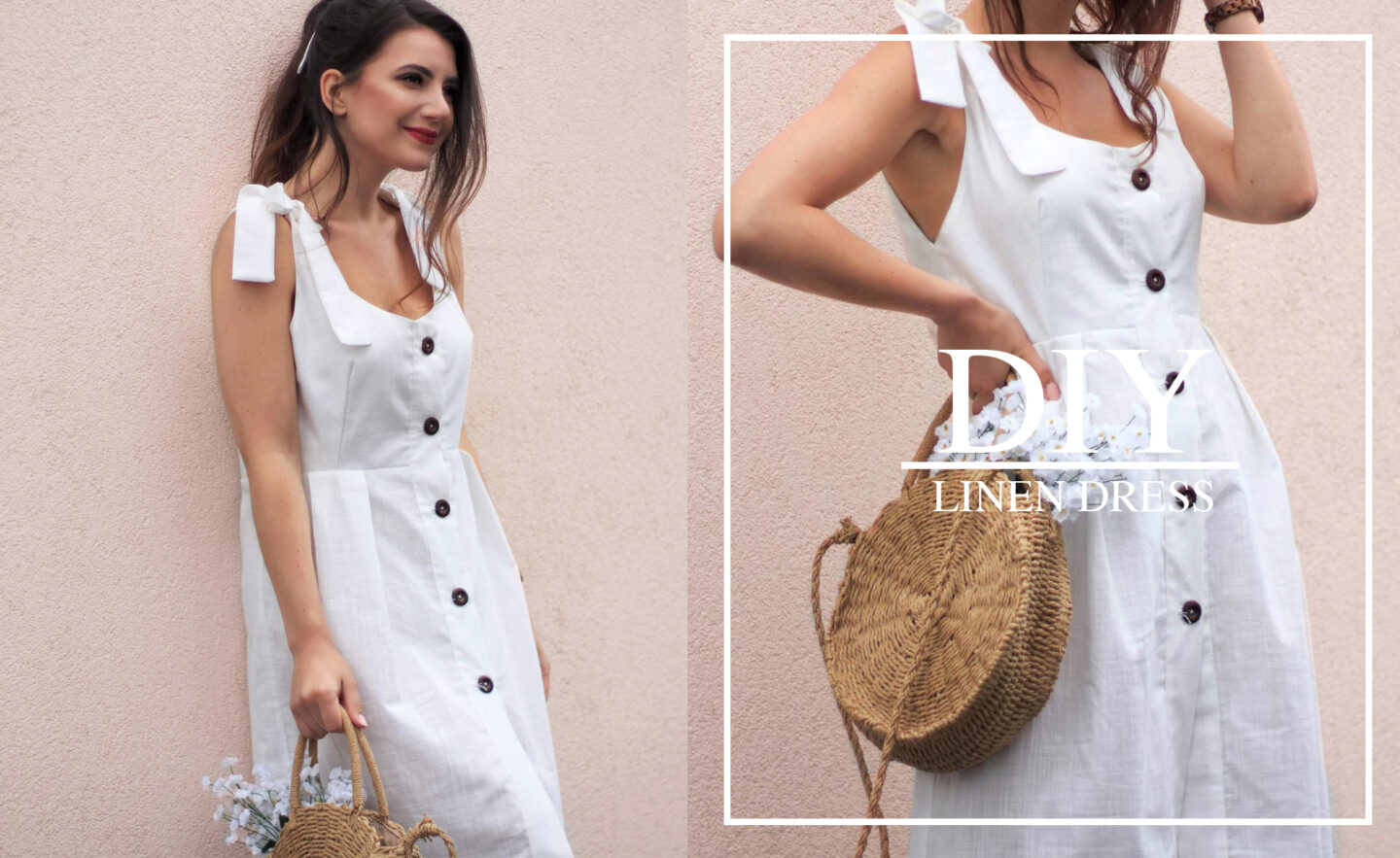 Since I graduated, I haven't really make anything as I didn't have the right equipment ( still dreaming about those Uni rooms filled with endless sewing machines, etc.) Anyway, last week I decided that's it! Enough of moaning about it! So I bought an overlocker machine! Yay!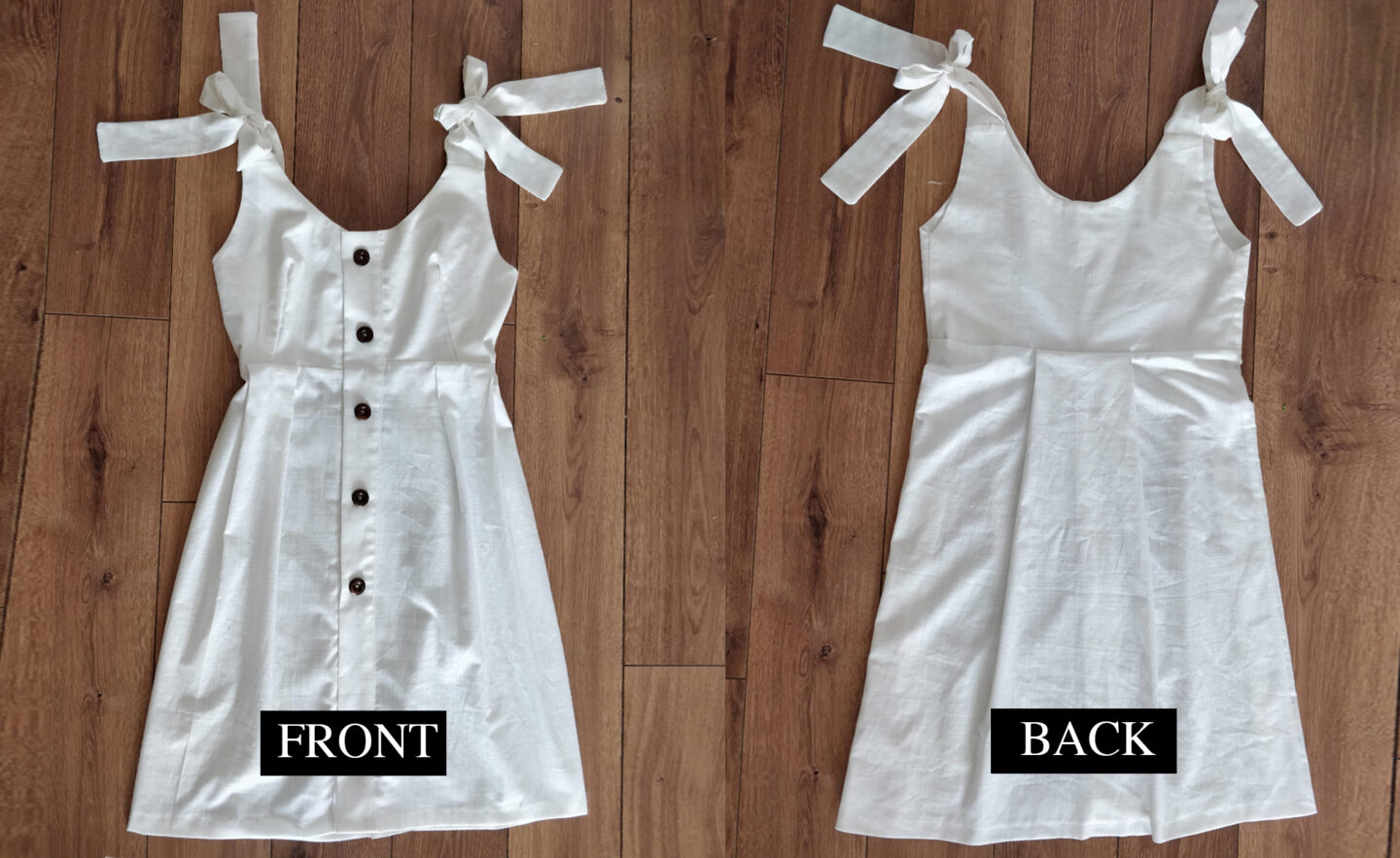 So as a comeback, I thought I'll start with something simple and pretty much basic. I bought linen fabric and wooden button and made this cute, perfect for summer/ holiday/beach white linen dress. It took me one full day to make this dress and I'm so happy with the results. I tried to do it as neatly as I possibly can and I think it came out pretty satisfying!
I was planning to add two pockets at the front, but I didn't have enough fabric (literally used every inch) Also, I've made it a little bit baggy, I didn't want to use a lot of buttons and I was worried it could leave gaps on the bust or stretch too much.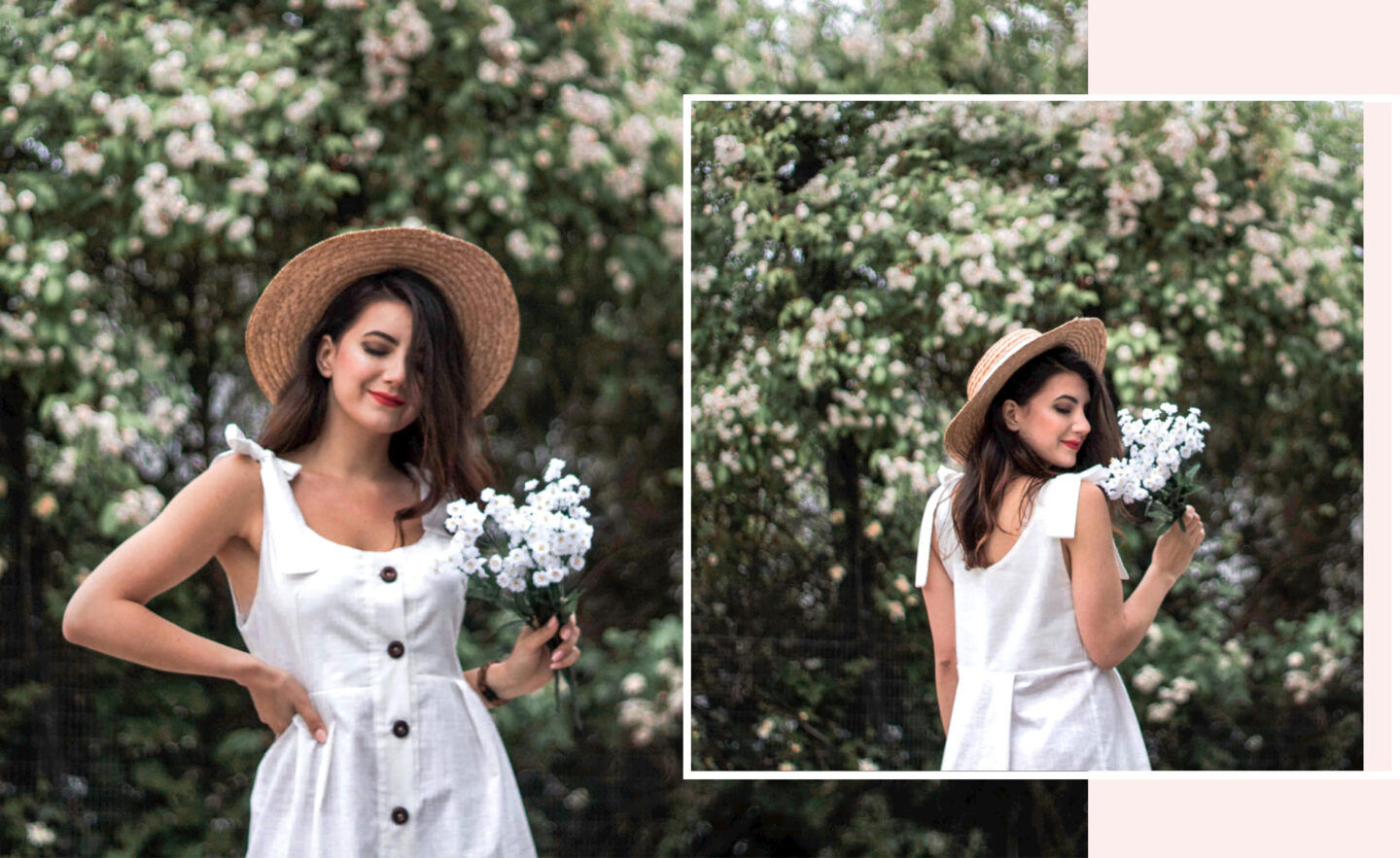 Anyway, I hope you guys like it. Again, I'm so glad to be back at sewing. Let me know in the comments what do you think about this linen dress. Would you wear it?