I just completed my second knitting journey. This time I knitted a roll neck chunky jumper from Wool and the Gang called Burn Baby Burn. Using 100% wool yarn in their new Beige Blonde colour. This is actually my third make in Crazy Sexy Wool. My first make was a beanie hat, then cable cardigan and now this. Let me just say this is only the begging of the things to come.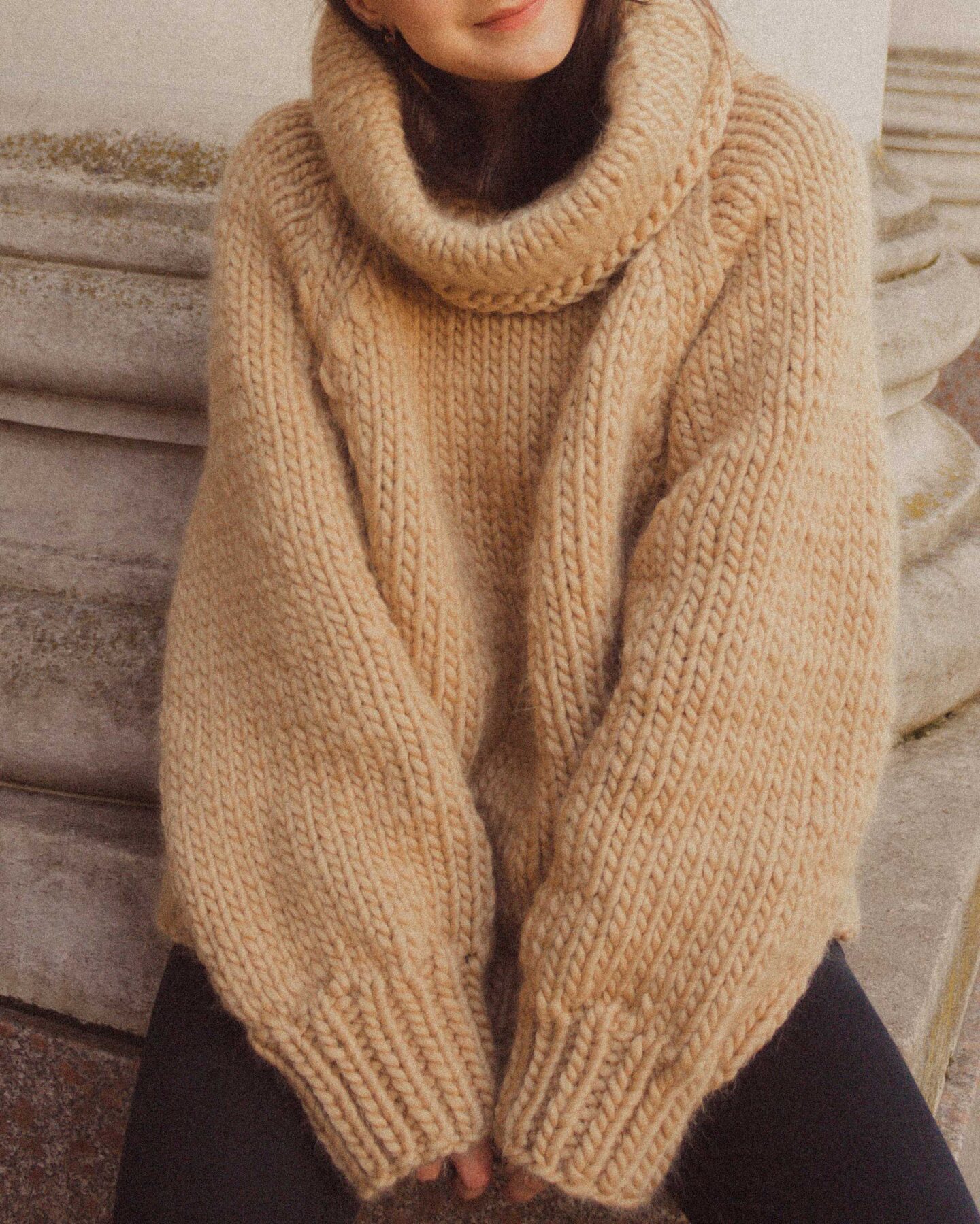 Let's talk about the yarn. I love the fact that it's made from 100% wool which makes everything you make super warm and cozy. The yarn itself is very chunky and if you are new into knitting ( like myself ) this could be a perfect choice for you as it's super easy to work with.
I would lie if I say it was a piece of cake for me. I'm still very much a beginner in the knitting and I make A LOT OF MISTAKES. Probably the most frustrating one was then I finished the jumper and moved over to knit a neck and only 3/4 way through I've noticed I should have done it in reverse. I know! So obvious and that's why it was frustrating but the thing I LOVE about knitting is that you can undo literally every mistake and start over. 🙂
For every person out there who thinks "I can't do it"
If I can, so do you!