Welcome back to a new post featuring a leopard skirt I've made. Some of you may remember this fabric as I showed it to you on my stories some time ago. This reach metallic pleated gold leopard fabric has been already so much that I decided to make a simple midi skirt with elasticated waistband.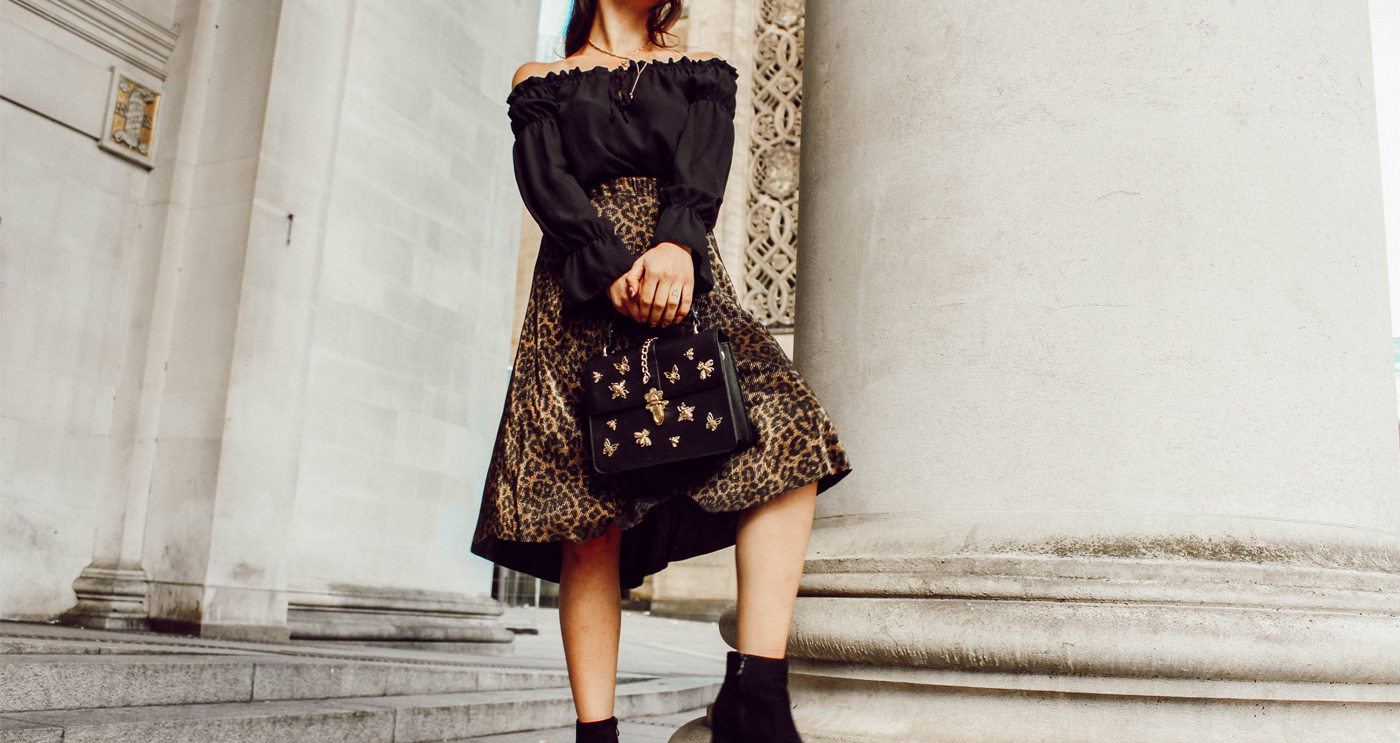 Funny/ not funny this fabric was so thick that my sewing machine couldn't sew it. Almost as the needle was just poking the fabric rather than going all the way through and that happens on only two layers of fabric. That's why this skirt has been 100% handmade and luckily as this fabric doesn't fray I left the hem raw.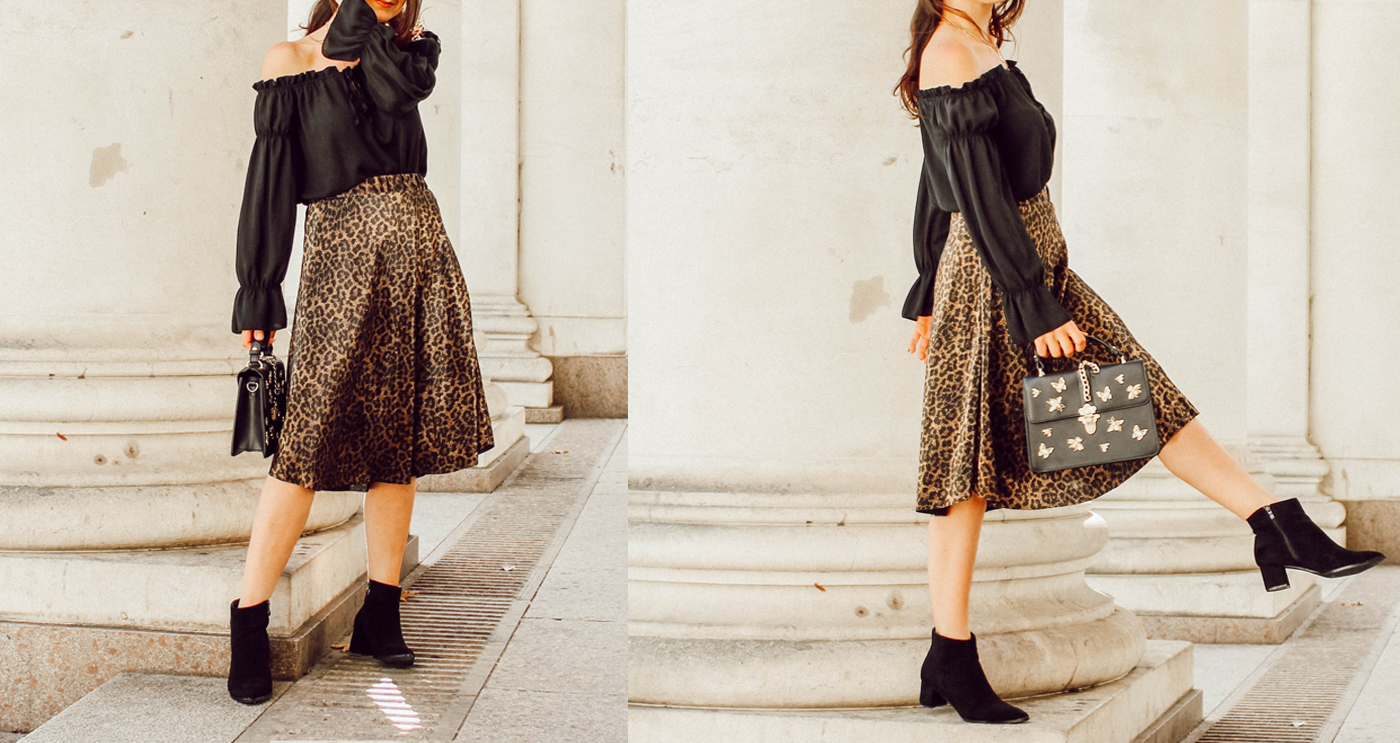 Autumn is finally here and I couldn't be happier. As much as I love summer dresses, even more, I love to wear cosy jumpers. I read somewhere that the Chrismas market opens on the 7th of November eek! This must be one of my favourite places. One because I went out on a first date there with my boyfriend 2 years ago and two because I LOVE mulled wine!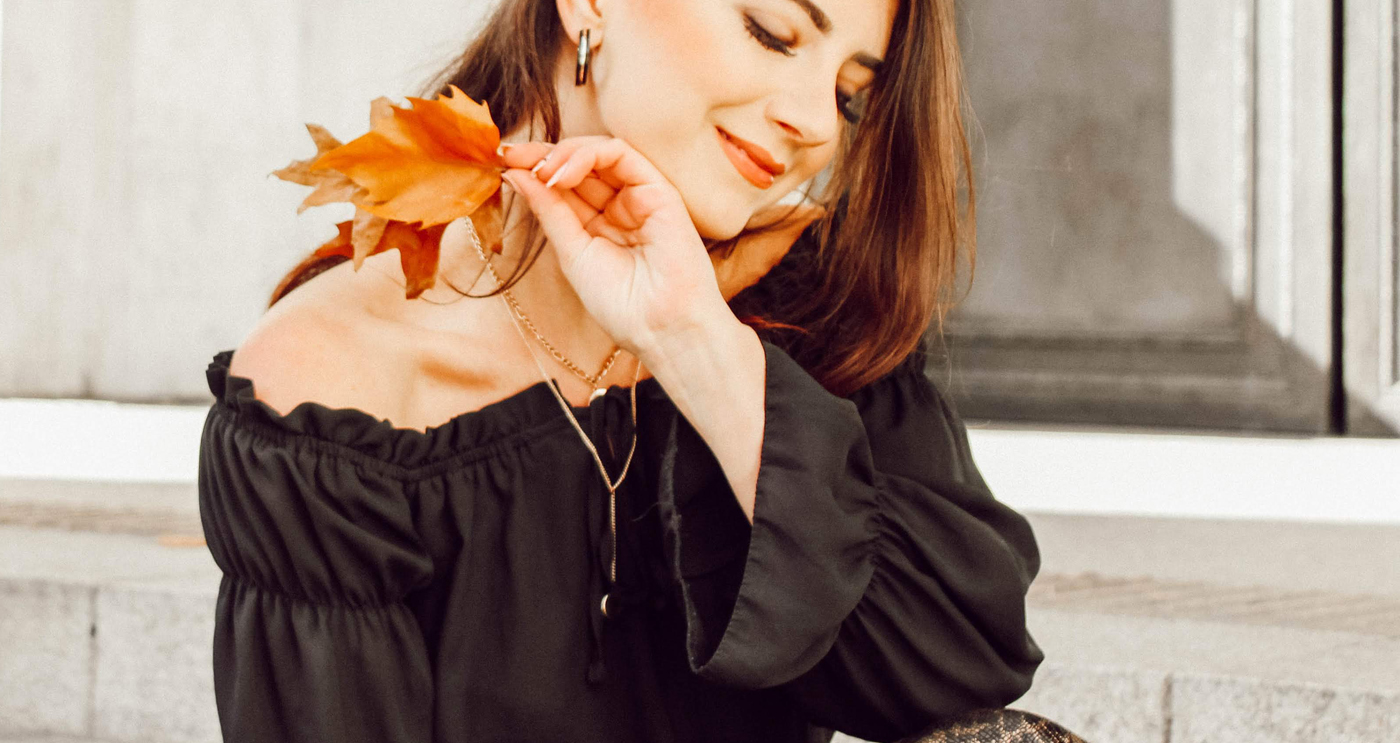 Also, I'm sure you've noticed I've changed my blog layout! Eeek! I actually have been planning it for a while now and I'm glad about the results. Let me know what do you think and if you like it. Until next time!