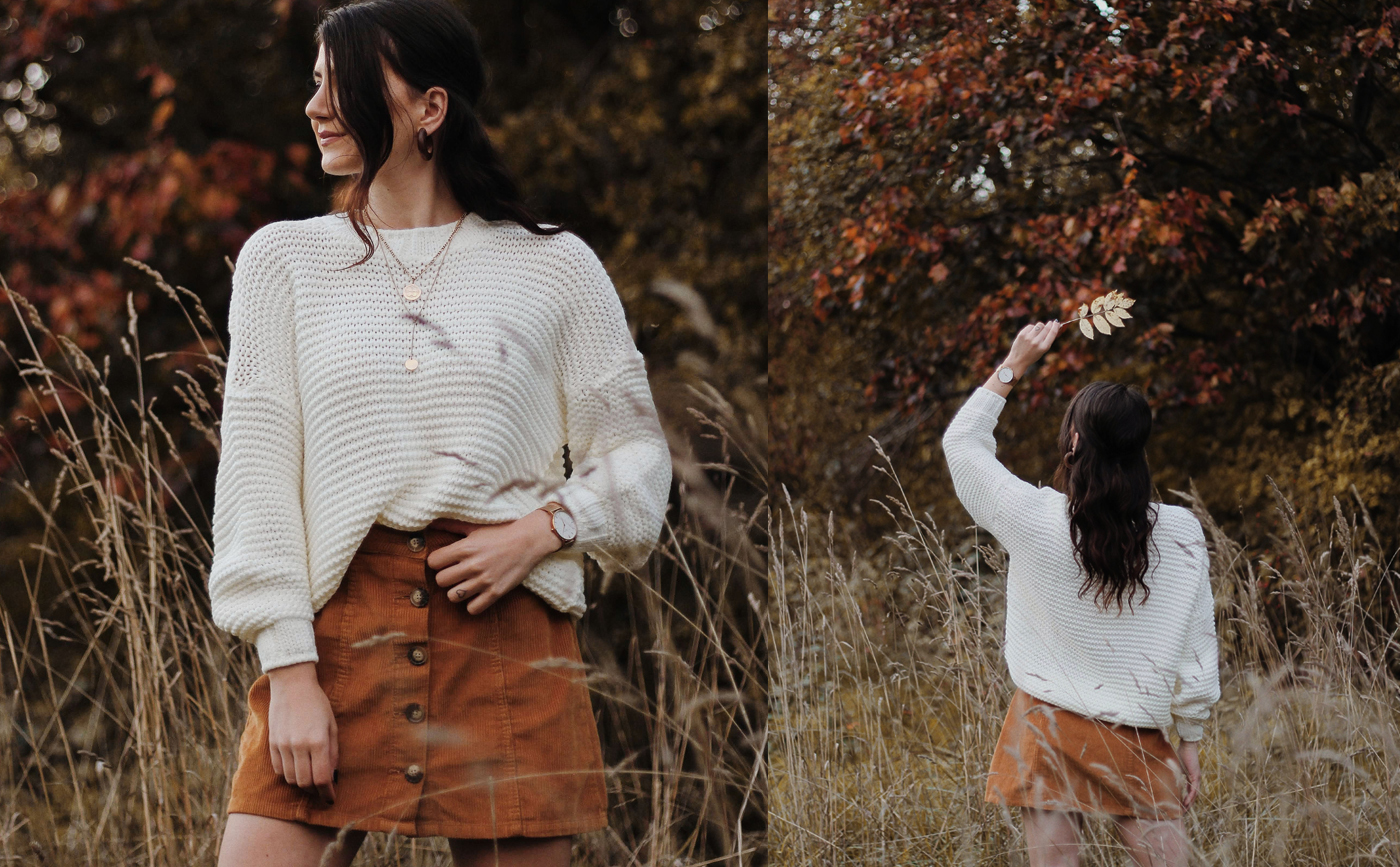 Hi everybody! Welcome back in this beautiful sunny weekend. Today I have for you new Autumn outfit featuring jumper from FemmeLuxe ( click ). Autumn just started and my closet is already full of cozy sweaters. This jumper is one of my favourites, I love the chunky knit and oversized fit.
So yesterday me and my boyfriend went out for a beer ( at least that's what I thought). When we decided to change a pub we bumped into my friend on the street. As she recently moved into a new apartment she invited us for a drink ( still nothing suspicious there ) but as I walked through the door, I saw balloons and my friends there and they've all started to sing Happy Birthday to me. This has been my first ever surprise B-day party and I'm beyond grateful for that.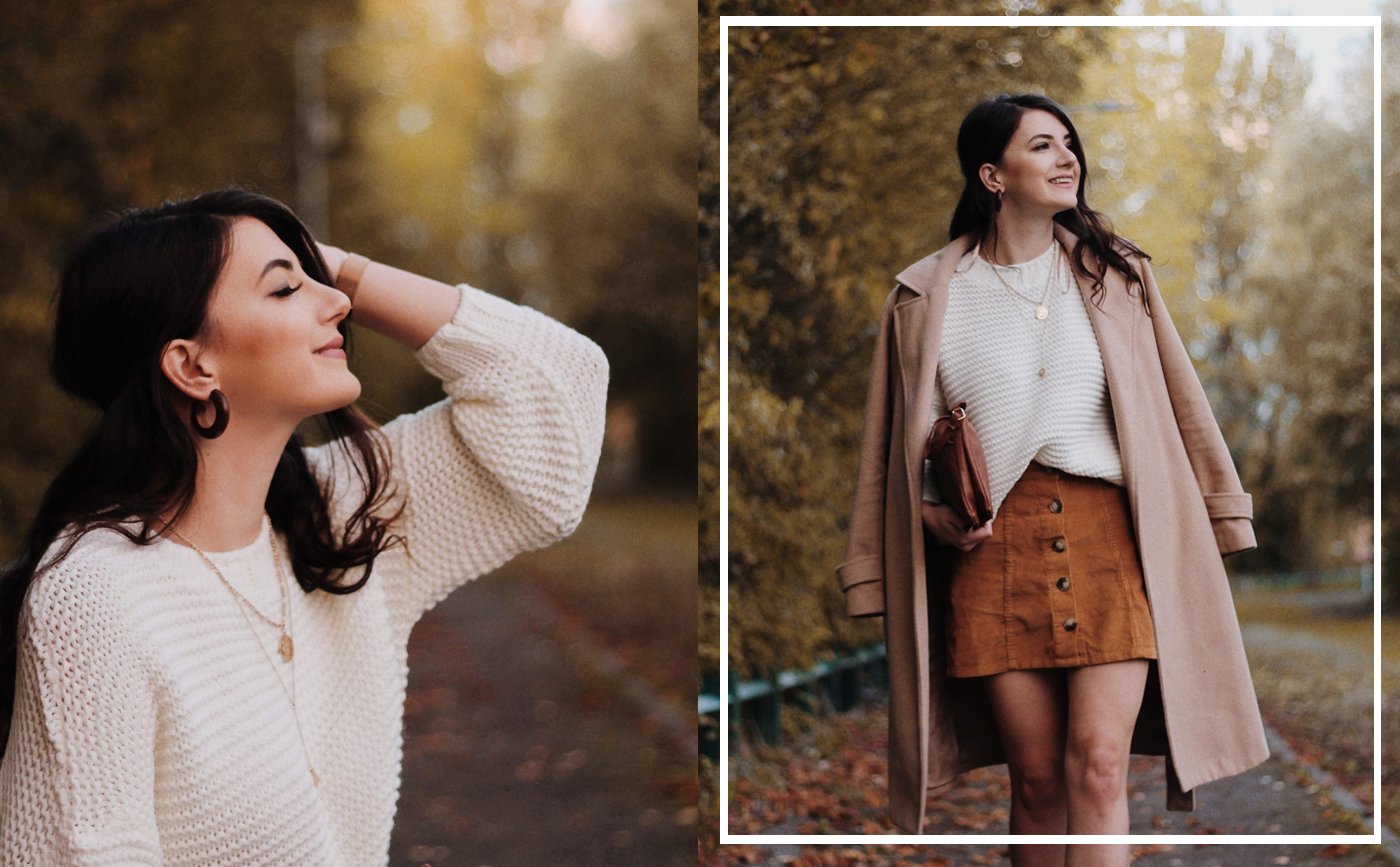 I must admit this year Birthday beats every other one. First, pre Birthday with cake & presents with my boyfriend then spending my actual Birthday in Mykonos and now the surprise party! I just couldn't imagine being surrounded by better and more kind people.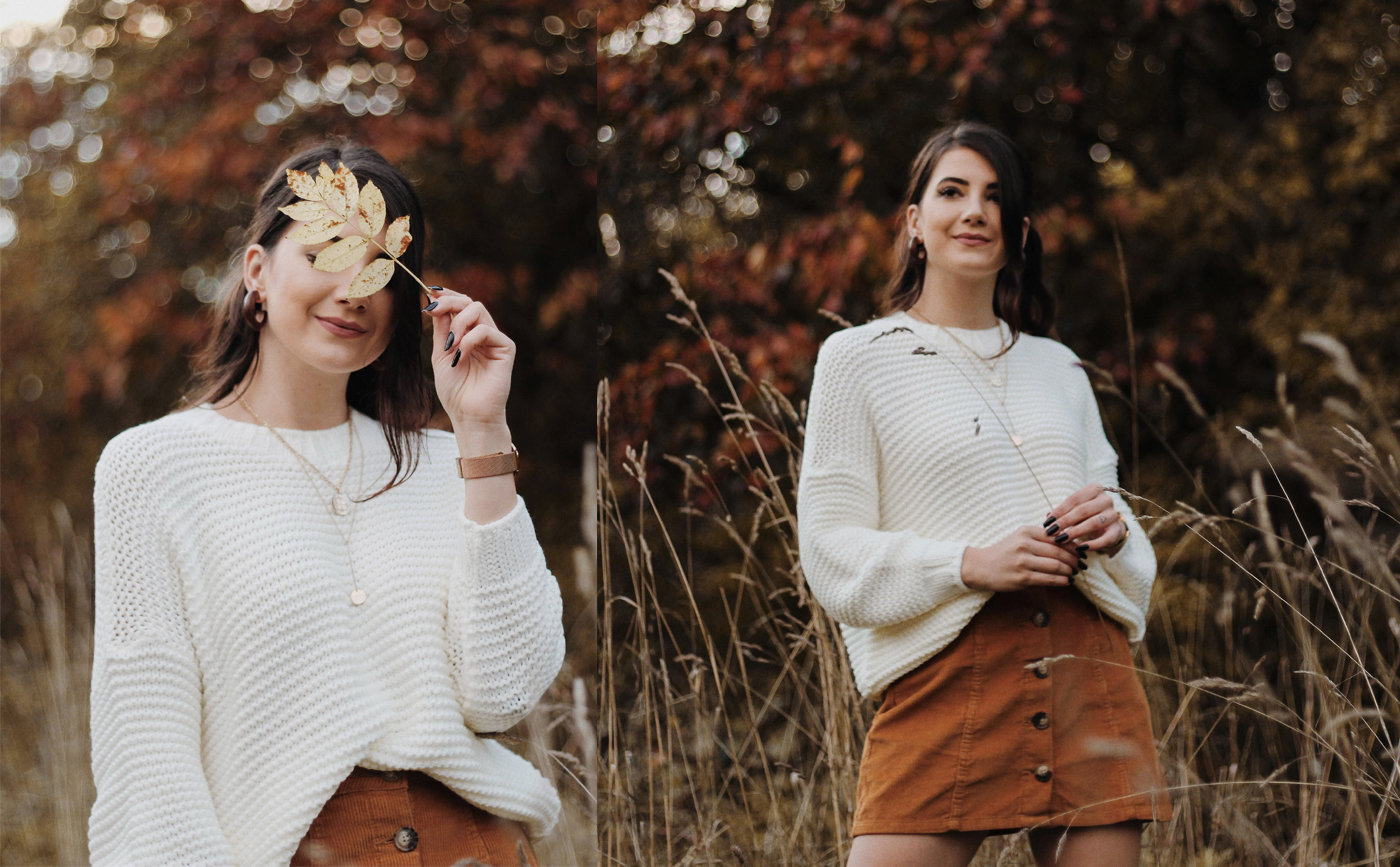 Today has been a crazy day. Trying to get done as much as I could. To be honest when you go for a holiday from a normal job you just take days off work, but when you are also a Blogger, things start to pile up. When I came back, I had a bunch of packages waiting for me and some pending deadlines to fulfill. In conclusion being a Blogger is really challenging and requires a lot of effort.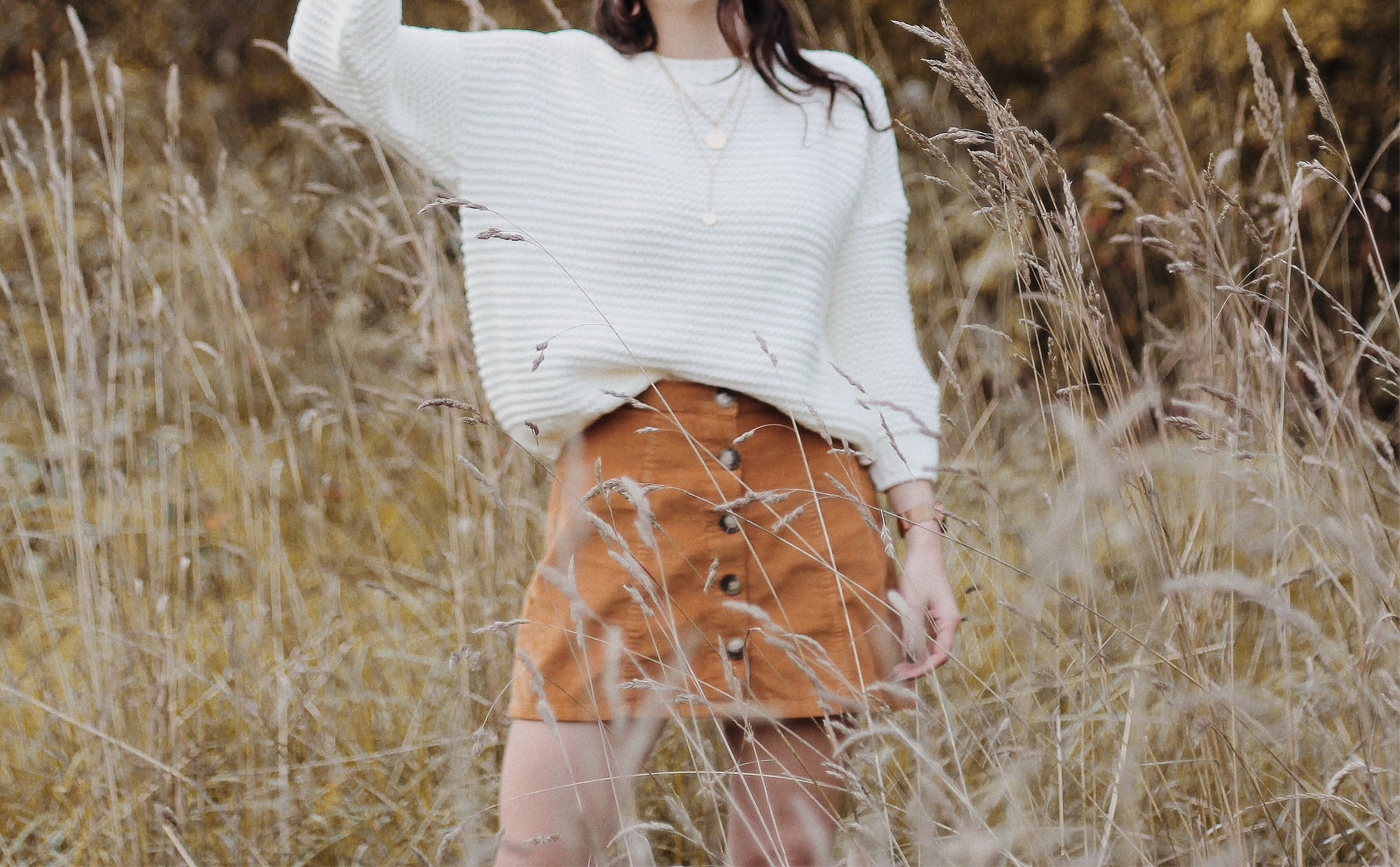 The pictures you see now I shot on a tripod and as I do it more and more often I'm getting super comfortable with it. Now I don't mind people passing by or people in cars proper staring at me. It takes a lot of courage to go out and take pictures of yourself and people looking at you might think or even say some mean things, but when I look at the end product I'm so happy an proud that I wish I could go back and show them what a great content I've made. Some people are really judgmental. Some time ago while I was working on a campaign and photographing in one of the quiet streets two girls passed by and stopped to actually laugh at me. In that very moment, all I wanted was grabbing my stuff and run away almost as I was in the wrong there. But then I thought, this is an awful behavior and I won't change anything by just running away from it. So I faced them and politely said " Can I help you? " then they just started to walk away smiling. I guess the message of this story is to simply mind your own business and do not judge other people. I hope we all could live in a world without haters/ bullies, but that won't change until we say a strong "NO".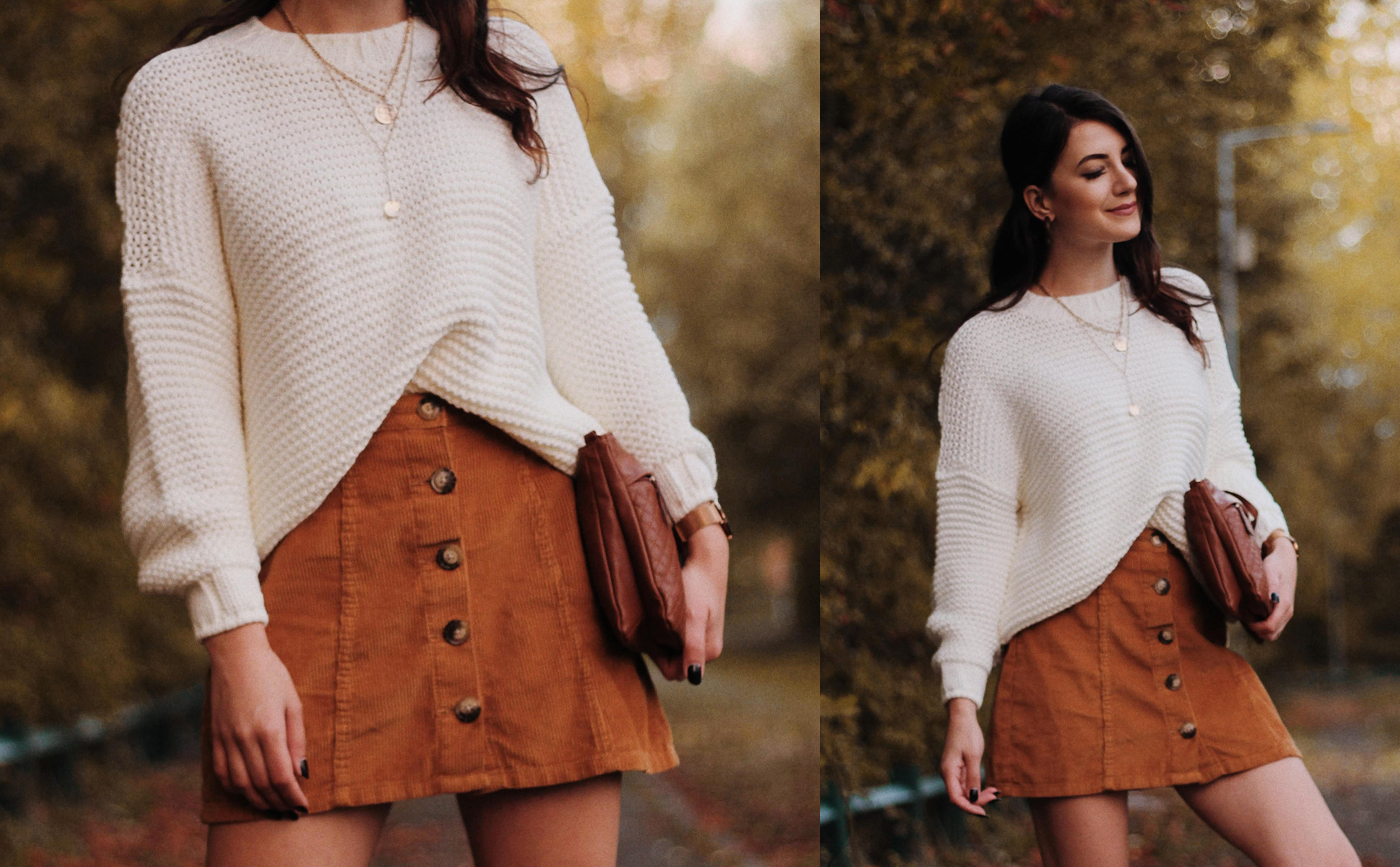 I hope you will have a wonderful rest of the weekend and I'm gonna go now and relax by watching a movie with a glass of wine. Until next time!