Welcome back to another DIY tutorial. Yes, another one. Since I bought my new sewing machine a few months ago, all I do in my free time is sewing. Today I want to share with you my most recent make, which is this white polka dot wrap midi dress. I absolutely adore this shape of a dress and I'm planning to make a lot more in different prints. This weekend we had such beautiful weather, just perfect to photograph this dress and I'm so thankful for that.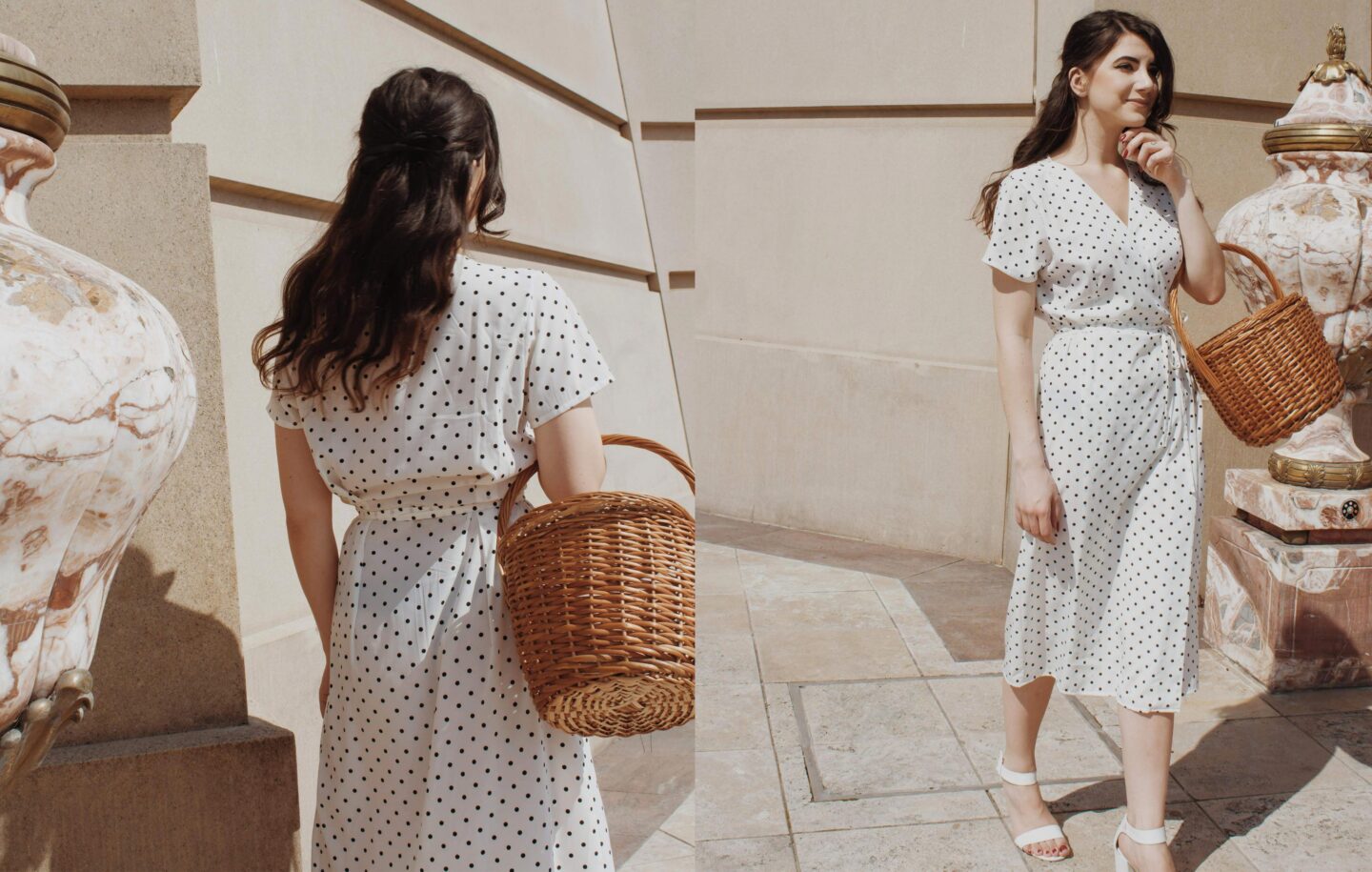 Step by step guide on how to make wrap midi dress:
1. Cut out all needed pieces ( 2x sleeves, back bodice, x2 front bodice, x2 front skirt panels, back skirt panel, straps, facing panels )
2. Join bodice panels together starting from princess seams. Then attach them to the back bodice panel.
3. Create a straight two darts on the back skirt panel and attach front skirt panels.
3. Join bodice with a skirt
4. Join all pieces of facing together ( skirt, bodice and neck facing )
5. Pin straps into the desired position and attach the facing to the dress. Iron and topstitch the seam.
6. Finish off by attaching sleeves