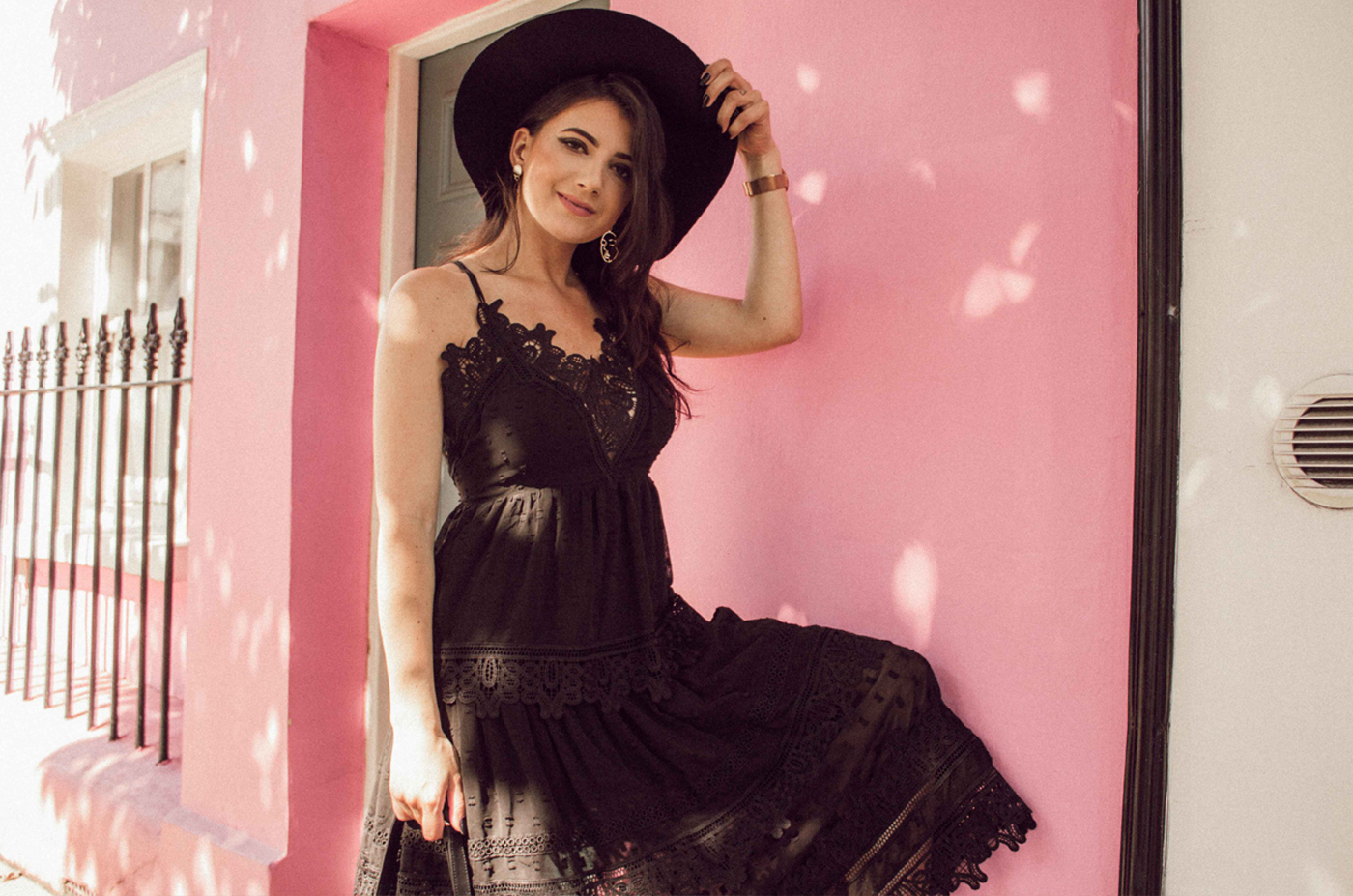 This season I've been definitely loving pink backgrounds. Funny how a couple of years ago I didn't have a single pink piece of clothing in my wardrobe. Now, I have more pink clothes than any other colour ( accept of black maybe) speaking of black how gorgeous is this dress (click)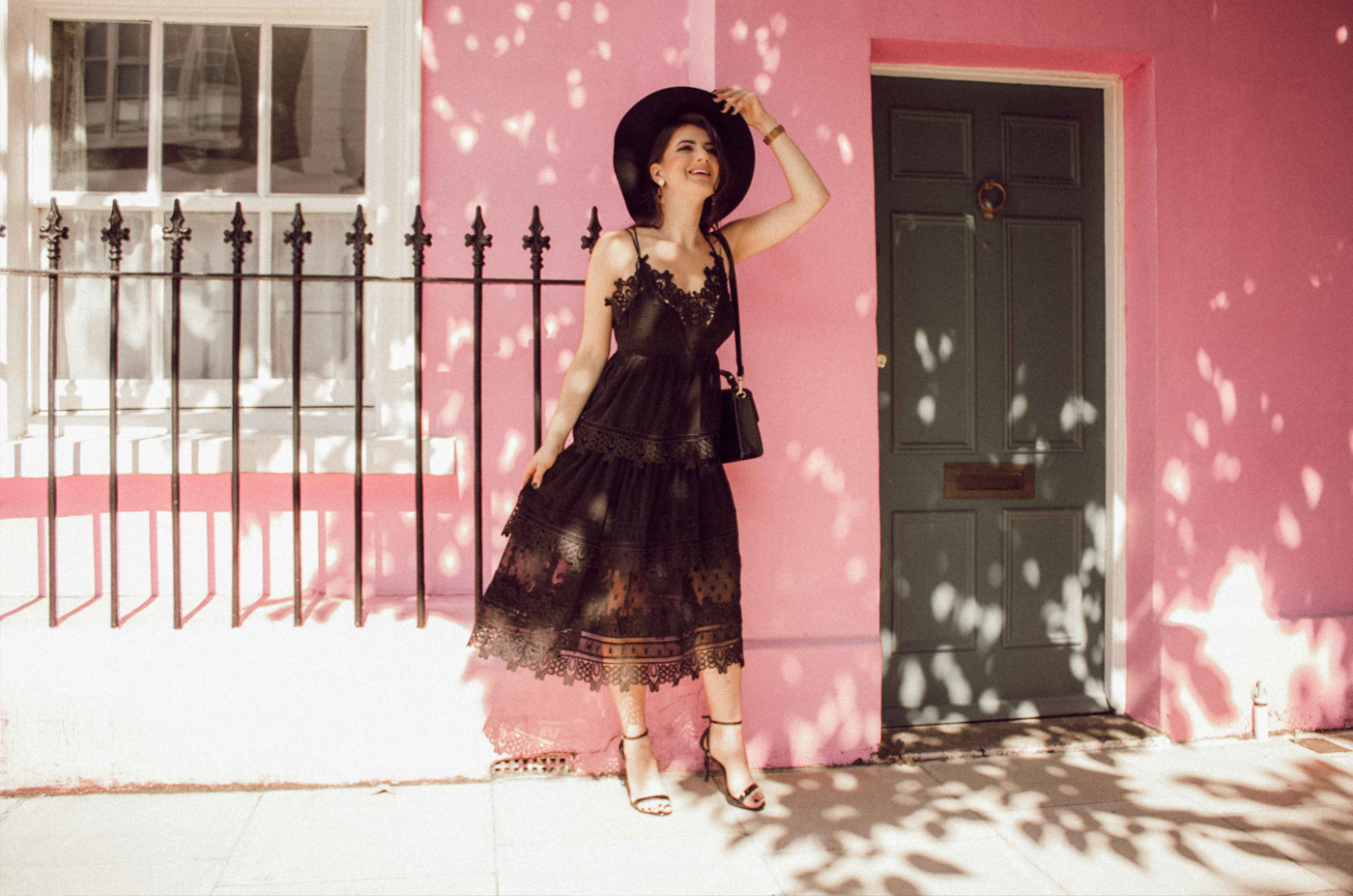 I recently purchased another hat and right now I'm starting to love them more and more. I've always wanted to have a collection of different hat hanged up on the wall and now I finally started to get it going.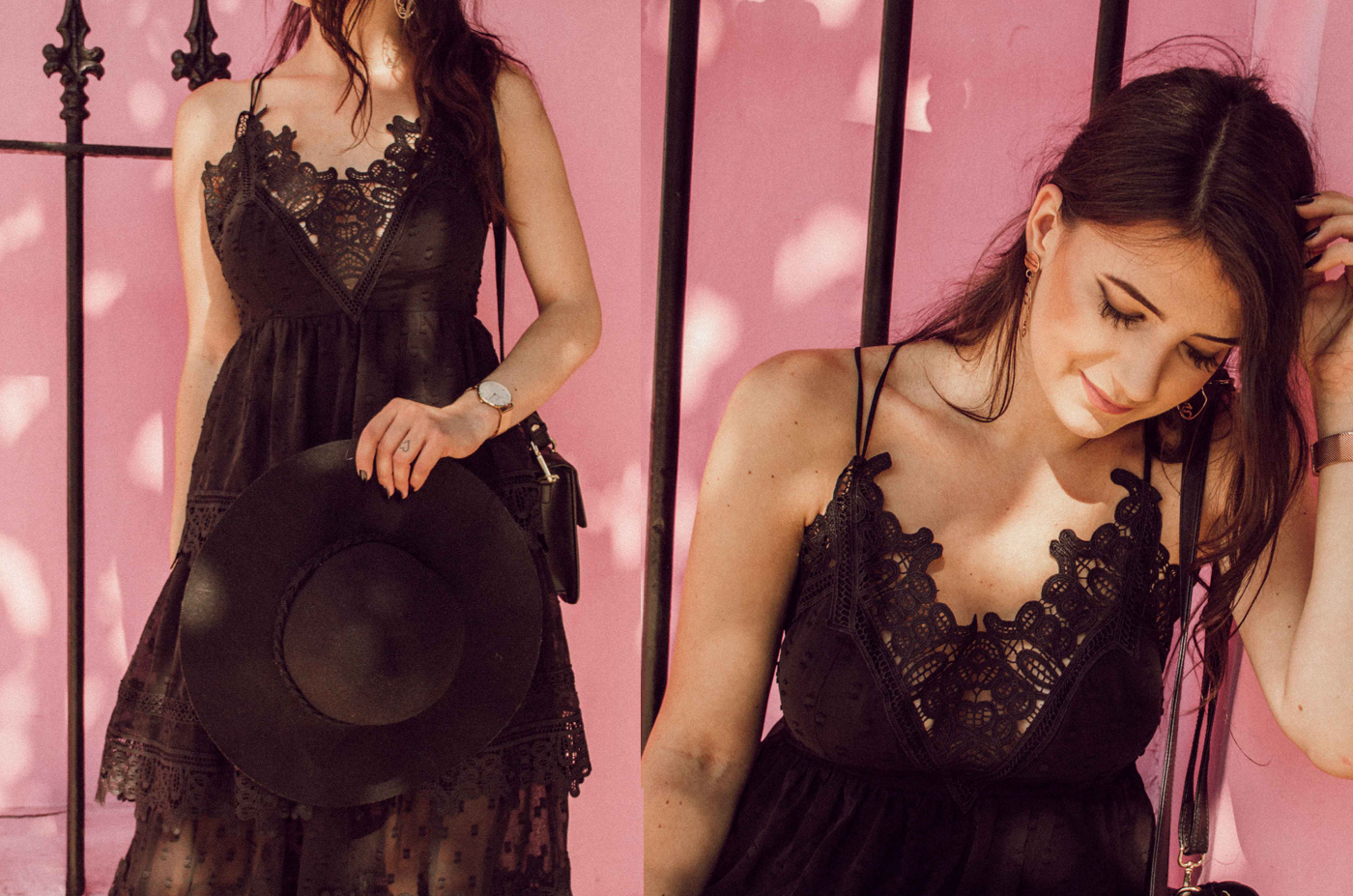 Also, I bought these earrings to finish credit on my gift card in H&M and I can't stop wearing them ever since. Is anybody else so into this face shape thing? Because I'm loving it! Have a lovely rest of the week and until next time!